Ukraine-Russia War
From Xi visiting Putin in Russia to celebrating happiness – Here's your March 20 news briefing
Chinese President Xi Jinping and Russian President Vladimir Putin have been tight for a hot minute.
A few minutes every morning is all you need.
Stay up to date on the world's Headlines and Human Stories. It's fun, it's factual, it's fluff-free.
To start off, we're looking into:
Xi's trip to Russia
The backstory: Chinese President Xi Jinping and Russian President Vladimir Putin have been tight for a hot minute. Xi went to visit Putin back in 2019, and Putin came through to Beijing for the Winter Olympics in 2022. During the Olympics, the duo signed some long-term energy supply agreements and pledged an unrestricted friendship.
More recently: Diplomatic relations between China and the US and other Western countries have become more strained over the last year over several different issues, like Taiwan, tech competition and the war in Ukraine. But Xi has been making moves on the global stage. Just last week, he played the role of peacemaker by helping Saudi Arabia and Iran restore their diplomatic ties.
The development: This week, China's president is jetting to Russia to meet with Putin. What's on the agenda for the visit? Well, Xi will dive into China's 12-point strategy for ending the war in Ukraine. Also, Xi and Putin are gearing up to sign some new agreements and explore ways to develop their partnership further.
On the other hand, Xi is also planning to have a virtual chat with Ukrainian leader Volodymyr Zelenskiy, which is a big deal since it's their first conversation since the invasion. Ukraine has been trying to get in touch with China's top dogs to ask for support against Russia, and it looks like it might just get its shot.
UBS will buy Credit Suisse
The backstory: As you may already know, the recent collapse of US lenders Silicon Valley Bank and Signature Bank had a ripple effect on the banking industry and European markets. And the biggest player to feel the burn is Swiss bank Credit Suisse, which has been around for over 167 years. It was already facing turmoil after a string of scandals and some financial weaknesses. Then, the US banking crisis brought it under even more scrutiny.
More recently: Even though Credit Suisse received a massive 50 billion Swiss francs (US$53.7 billion) lifeline from the Swiss National Bank to support it, it seems that wasn't enough to shore up investor confidence. So, investors have been selling off shares, and there are concerns that this could lead to a larger financial crisis.
The development: Credit Swisse's rival UBS was reportedly in talks to acquire Credit Suisse over the past week. The bank's officials and UBS execs were working around the clock to iron out the deal's details, including what will happen to Credit Suisse's investment arm and how the government will backstop it all.
Financial Times reported on Sunday that UBS has agreed to buy Credit Suisse for over US$2 billion. One proposed approach would have UBS absorb the bank's asset and wealth management arms while divesting its investment bank. The details of the deal are still emerging, so this story is still developing.
Meta's layoff aftermath
The backstory: Tech layoffs have been ripping through Silicon Valley for months, at least partly because pandemic-era tech growth just isn't sustainable at this point. Back in November, Meta (owner of Facebook, Instagram and WhatsApp) had a round of layoffs, cutting 11,000 employees. The company has dealt with a weakening digital advertising sector because of economic instability, Apple's stricter new privacy policy, the rise of AI tech and the growing popularity of social media competitor TikTok. Zuck's also put a lot of eggs in one basket with his bet on the metaverse.
More recently: Last week, CEO Mark Zuckerberg told staff there would be even more shifts and changes. Meta will cut 10,000 more jobs and eliminate thousands of currently open positions. Since November, Meta will have scrapped 24% of its total workforce. Naturally, there will be some restructuring occurring at the company.
The development: On Thursday, Zuck hosted a town hall meeting for all Meta's staff. During this meeting, he explained the layoffs by saying that Meta's financial obstacles will probably continue for the foreseeable future. He also said that he understands things could be difficult while they figure out which jobs to cut, but "it's not like we can just pause working while we are figuring this out."
To end, we'll look into:
Reversing vision loss with gene editing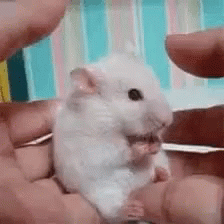 On Friday, a study published in the Journal of Experimental Medicine revealed new advances in curing vision loss. Mice with retinitis pigmentosa (a rare eye disease that affects the retina) could see again after being treated with gene editing. Retinitis pigmentosa is one of the leading causes of blindness in humans, so this could be a game changer.
The study used CRISPR technology to work on the gene editing process. This tool was created based on bacterial immune systems, and it's kind of like a pair of genetic scissors. The system allows scientists to make changes to DNA at specific locations. In the past decade, CRISPR has been used in many bioscience fields to cure, treat and prevent diseases, boost production and even try to bring back extinct animals.
How does gene editing work in this case?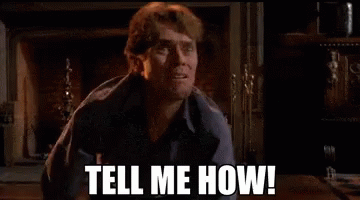 Over 100 locations on 50 genes have been linked to this disease. For this study, scientists targeted a mutation in the enzyme PDE6βk, which is necessary for visual signaling in the retina. They used CRISPR and made changes to a genome mutation. This ended up restoring the enzyme's activity in the retinas of mice, which stopped the photoreceptors from dying and restored normal electrical responses to light. The mice also had improved vision into old age.
"The ability to edit the genome of neural retinal cells, particularly unhealthy or dying photoreceptors, would provide much more convincing evidence for the potential applications of these genome-editing tools in treating diseases such as retinitis pigmentosa," said Kai Yao, a professor at the Wuhan University of Science and Technology and one of the researchers involved in the study.
Even though this study is a sign of things to come, "Much work still needs to be done to address safety concerns and ensure efficacy before this system can be used safely and effectively in humans," Yao explained to Forbes.
While CRISPR is already being tested on humans and has even been responsible for the first gene-edited babies, this kind of treatment can't automatically be applied to people without further studies.
In other news ...
😢Earthquake in Ecuador: On Saturday, an earthquake measuring a  6.8 magnitude hit Ecuador and Southern Peru. At least 14 people were killed, and more than 380 were injured.
👨‍🦲Putin makes a surprise visit to Mariupol: Last May, the Ukrainian city of Mariupol came under Russian control, and Russia annexed it in September. On Saturday, Putin made a surprise visit to the city to see how reconstruction work was coming along and to visit local residents.
🤝Serbia and Kosovo move toward better ties: Kosovo used to be a province of Serbia, but it declared independence in 2008. But Serbia still considers it a Serbian province. Recently the two countries have been experiencing more tensions, but Serbia wants to become part of the EU and so has to normalize ties with Kosovo. On Saturday, Serbian President Aleksandar Vucic agreed to work with a Western-backed plan for the normalization of ties, but on Sunday, he said that he wouldn't sign anything with Kosovo.
⛏Mine murder: On Sunday, shooters stormed a mine recently opened in the Central African Republic, killing nine Chinese nationals and wounding two others. This is just a few days after armed suspects kidnapped three Chinese nationals in another part of the country. The CAR government is losing confidence from Chinese investors that it can protect foreign nationals after these incidents.
✌Israel and Palestine peace talks: With Ramadan starting this Thursday, Middle Eastern officials want to keep the peace between Israel and Palestine. Israeli and Palestinian Authority (PA) officials met in Egypt for peace talks, even with criticism and calls for a boycott from Palestinian political parties. The meeting began on Sunday and was also attended by Egyptian, US and Jordanian officials.
💬Iran and Saudi Arabia plan to talk: Last week, China brokered a historic deal between Iran and Saudi Arabia to mend long-going relationship strains. On Sunday, Iran said it had proposed three locations for ministers from both countries to meet and reestablish ties. The exact locations and dates were not shared.
🌾Grain deal extended: After weeks of trying to figure it out, the Black Sea grain deal has been extended by Russia and Ukraine. The duration of the extension hasn't been set, but it'll last at least 60 days for now.
📄UN science report on climate change approved: There's a major new UN report on climate change, and its approval was delayed because rich and developing countries couldn't agree on emissions targets and financial aid to vulnerable countries. The report was finally approved on Sunday. It puts together lots of research on climate change compiled since 2015.
🐟Mass fish death in Australian river: There have been incidents of mass fish deaths in Australia back in 2018 and 2019, and there was another this week. In the middle of a heat wave,  low oxygen levels caused a mass fish die-off in a remote part of New South Wales state. Thousands of dead fish have been found this week floating in the Darling River.
📱TikTok reset: Sick of seeing the same old suggestions on TikTok? Well, the video-sharing giant has plans to allow users to reset their "For You" feed to freshen up the content if their interests have shifted or maybe they're just bored with the monotony. Or maybe they're just over watching TikTok dances these days.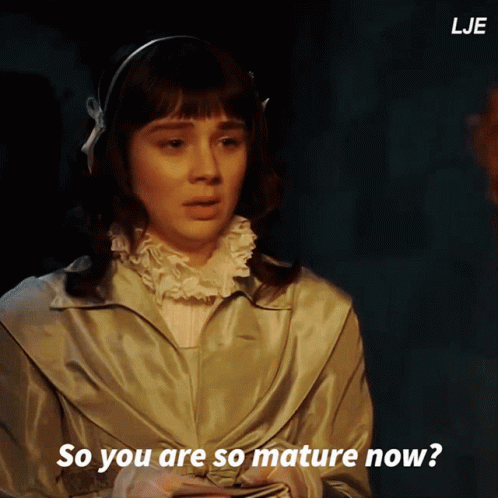 🐌Unexpected baggage: Six giant African land snails were recently discovered in the luggage of a traveler who flew to Michigan from Ghana. These snails can carry diseases that are harmful to humans, so they were seized by US customs. The man carrying the snails said that he brought them to the US to eat, and he was released without any issues.
😊UN's International Day of Happiness: The UN International Day of Happiness is on March 20. According to the UN, this day is "a way to recognize the importance of happiness in the lives of people around the world."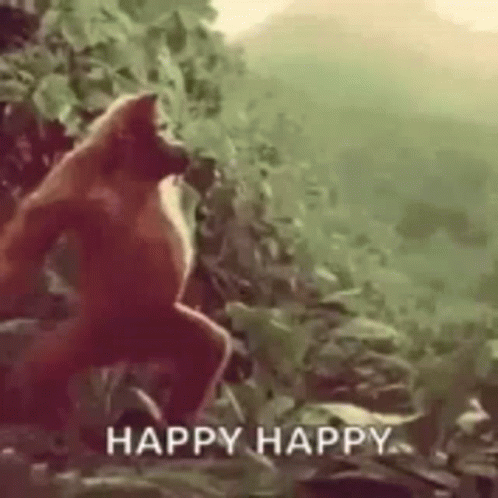 Written and put together by Joey Fung, Vanessa Wolosz, Shebby Farooq and Christine Dulion