Business
From Hong Kong's push for more family offices to a runaway robot – Here's your March 23 news briefing
Hong Kong's Chief Executive John Lee is on a mission to attract family offices to set up shop in the city.
A few minutes every morning is all you need.
Stay up to date on the world's Headlines and Human Stories. It's fun, it's factual, it's fluff-free.
To start off, we're looking into:
Hong Kong's plan to woo family offices
The backstory: Hong Kong's Chief Executive John Lee is on a mission to attract family offices to set up shop in the city. These are basically establishments that the ultra-rich use to manage all their personal and financial matters. He's hoping to get at least 200 of these in Hong Kong by the end of 2025.
The development: The Wealth for Good summit is happening on March 24, with big names from the business world attending, like Yahoo co-founder Jerry Yang. The summit is all about discussing wealth and asset management opportunities in Hong Kong, and it's expected to draw over 100 representatives from family offices around the world.
The event will cover a range of themes related to "wealth for," including tech, art, green initiatives and philanthropy. The government will also announce new policies for single-family offices, including a tax concession, which will help attract new offices to the city.
The fungus among us
The backstory: Have you heard about the Candida auris fungus, aka C. auris? It causes a pretty nasty infection that first popped up in Japan in 2009. Now, C. auris has been on the move, infecting people all over the world, and it's resistant to treatment.
But before you start freaking out, just know that if you're generally healthy, you don't need to worry too much about it. The fungus is more of a threat to those with weakened immune systems or people who use medical devices like ventilators or catheters.
More recently: Last year, the WHO released a list of the most worrisome fungal pathogens that need further research, with C. auris being one of the top-priority pathogens.
You may have noticed that fungi have been getting more attention recently, thanks to popular shows and video games like "The Last of Us," which features a fungus called cordyceps that infects humans. But health experts said not to worry, as the chances of that happening in real life are slim.
The development: Now, according to the CDC, the number of C. auris cases is on the rise. The CDC has already labeled it a "serious global health threat." It's mainly affecting people in hospitals or elderly care homes, and unfortunately, one in three patients with invasive infections from the fungus didn't survive.
So, what's causing this outbreak? The CDC believed it was due to poor infection prevention at healthcare facilities and called for better screening efforts.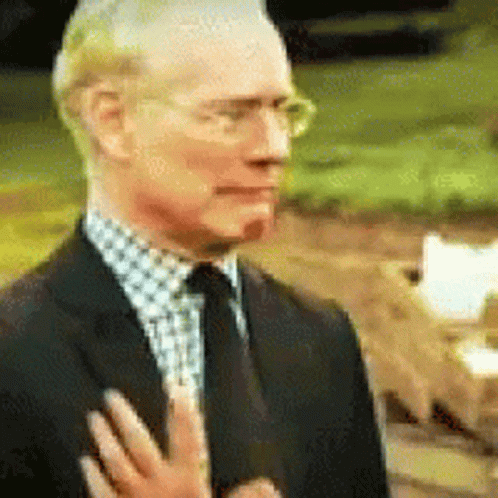 The incoming global water crisis
The backstory: Back in 1977, the UN held its first and last water conference. The goal was to make a plan for achieving universal clean water access by 1990 and to avoid a water crisis. Since then, more and more people have gotten access to safe water and sanitation all over the world. That is, except in sub-Saharan Africa, where the number of people without safe drinking water has risen since 2000.
More recently: The overconsumption of water, pollution and climate change are still leading to water scarcity on a global scale. Seasonal water shortages are becoming a problem even where water isn't scarce. In 2015, the world set a 2030 target for universal clean water and sanitation. But, in 2020, about 2 billion people still needed safe drinking water in their homes. With how things are going, 1.6 billion people won't have safe drinking water at home by 2030.
The development: The UN is hosting its first conference on global water scarcity in almost 50 years starting Wednesday. Ahead of the meeting, the UN just released its World Water Development Report for 2023. The org has warned that we're dealing with an "imminent" international water crisis. According to Richard Connor, the report's lead author, about 10% of the world lives in areas with "high or critical water stress." We can look towards solutions like flood and pollution control, data sharing and co-financing environmental projects to solve this problem.
To end, we'll look into:
What is Ramadan all about?
Muslim authorities in Saudi Arabia, the UAE, Qatar and most other countries are calling for the holiday to begin on Thursday. The start date is based on when the crescent moon (also known as the Ramzan moon) is expected to be seen. The crescent moon is visible in different countries on different days, but this year Thursday is the widely accepted start date.
As journalist Saeed Ahmed explains: "How we determine when Ramadan begins is decidedly old-school: You have to physically see the moon (even though there are apps for that)."
Ramadan is a monthlong observance typically known for its fasting tradition during the ninth month of the Islamic calendar. During this month, from sunrise to sunset, Muslims don't eat, drink, smoke or even have sex. Yes, even water counts.
Ramadan fasting is done to become closer to God, or Allah, and show devotion to the Muslim faith as well as remember the suffering of the poor. This is a time for religious contemplation, extra prayer, generosity and charity. Muslims also believe that it was during the month of Ramadan that God revealed the first verses of the Quran to the Prophet Mohammed on "Laylat al-Qadr," the Night of Power.
It's believed that Mohammed once said, "When the month of Ramadan starts, the gates of heaven are opened, and the gates of hell are closed, and the devils are chained."
Then, once the sun sets, it's time to enjoy food festivities with family and friends! After sunset prayers, of course. These feasts are known as "iftars." At an iftar, you can expect to see all kinds of food, specifically holiday goodies like candy and nuts. The major celebration at the end of Ramadan is called Eid al-Fitr. Eid is celebrated by more eating and partying and also gift-giving (especially to children).
In other news ...
📉Stocks: MSCI's global gauge of stocks is down 0.95% at 2686.13 at the time of writing.
Dow Jones fell 1.63% to 32,030.11.
Nasdaq Composite declined 1.60% to 11,669.96.
S&P 500 dropped 1.65% to 3,936.97.
Hang Seng Index rose 1.73% to 19,591.43.
🧠Some quick factors to bear in mind:
US stocks had a rough day on Wednesday due to the Fed's decision to hike rates by 25 basis points while acknowledging that the banking sector's troubles could slow down the already fragile economy, making some investors nervous.
On the bearish side, Treasury Secretary Janet Yellen said that the US was not currently working on "blanket insurance" for bank deposits, which could be seen as bad news for banks.
Following the Fed's rate hike and Yellen's statement, shares in regional banks plunged. The S&P Regional Bank ETF (KRE) dropped almost 6% lower.
On the positive side, GameStop rose by more than 35% after the company reported a surprise profit in the fourth quarter and better-than-expected revenue.
China stocks rose Wednesday as traders waited to see what the Fed would do with interest rates.
Chinese carmaker Geely had a really good day, with gains of around 3% after reporting a big increase in revenue for 2022.
But, sportswear giant Nike's sales in China sank 8% during the holiday quarter, even though the country ended its zero-COVID policies.
👄Some comments and chatter:
"I have not considered or discussed anything having to do with blanket insurance or guarantees of deposits," said Treasury Secretary Janet Yellen.
"Financial conditions seem to have tightened. We'll be looking to see how serious is this and does it look like it's going to be sustained. And if it is, it could easily have a significant macroeconomic effect, and we would factor that into our policy decisions," said Fed Chair Jerome Powell.
🛢Oil: Oil prices went up by almost 2% on Wednesday, reaching the highest point in a week. This was after the Fed raised interest rates as expected, causing the dollar's value to sink to its lowest point in six weeks. But, the Fed also hinted that it might not raise rates again soon. With this, US crude rose 1.8% to US$70.90, and Brent gained 1.8% to US$76.69 per barrel.
👛Bitcoin: At the time of writing, Bitcoin is down 3.10% at US$27,326.20.
🌈Uganda passes anti-LGBTQ law: More than 30 countries in Africa ban same-sex relationships. On Tuesday, Uganda's parliament passed a law that makes it illegal to identify as LGBTQ. The country's anti-homosexual laws are punishable by severe penalties, including death. The law has been sent to President Yoweri Museveni to sign.
📢Protests in Lebanon: Economic conditions in Lebanon have been getting worse, with its financial meltdown beginning back in 2019. On Tuesday, the Lebanese pound hit an all-time low of 140,000 to the US dollar. On Wednesday, hundreds of protesters gathered near government buildings in the capital city of Beirut, and security forces held them back with tear gas.
😢Earthquake hits Afghanistan and Pakistan: On Tuesday, a 6.5 magnitude earthquake hit northeast Afghanistan. Its aftershocks were felt Wednesday in some far-away Pakistani cities and even the Indian capital, New Delhi. So far, 13 deaths have been recorded, but the toll could rise.
✈Xi leaves Russia: Chinese President Xi has been visiting Russia for the past few days, meeting with Putin to talk about Ukraine. On Wednesday, Xi left Moscow, making no promises to directly support Russia during his time there. Still, Xi did leave on a friendly note and also invited Putin to visit China.
🚢Ship tips over in Edinburgh: On Wednesday, a large ship in a dry dock tipped over in Edinburgh, leaving 33 people injured, likely due to strong winds. This ship is famous for discovering long-lost shipwrecks over the past few years.
📄Israel's West Bank policy reversal: In 2005, Israel evacuated four settlement sites in the West Bank. The High Court of Justice had ruled that these settlements were on private Palestinian land. Israel's parliament has now voted to allow Israeli citizens back onto the sites to resettle, which is being met with international criticism.
🤝Japan pledges Ukraine aid: A few days ago, Japanese PM Fumio Kishida made a surprise trip to Kyiv and met with President Zelenskiy. After leaving Ukraine, he went to Poland and met with Polish PM Mateusz Morawiecki. On Wednesday, Kishida pledged to provide aid to Poland in supporting Ukraine through the war.
🩸Grindr and HIV testing: Grindr is a popular LGBTQ-centric dating app, and it's changing things up by partnering with an American public health initiative sending out free HIV tests called "Together TakeMeHome." Now, US-based users will have access to a "Free HIV Home Test" button on the Grindr app.
👩‍⚖️Celebs in trouble over crypto: The US SEC has sued crypto-mogul Justin Sun and some of his companies for securities violations. Also named in the suit are eight celebs, including Lindsay Lohan and Soulja Boy, which are said to have promoted tokens without disclosing that they were paid.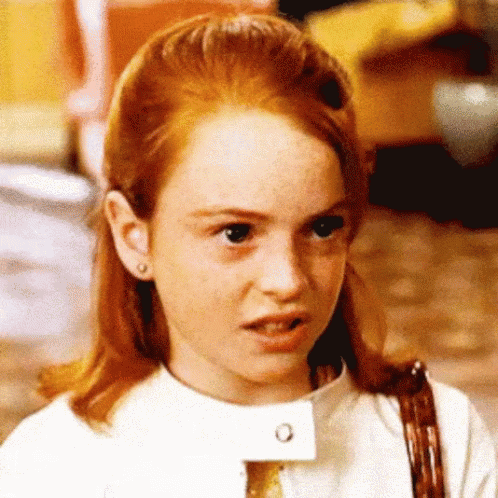 ⌚Pricey Patek: A rare, blue-faced Patek Philippe' Sky Moon Tourbillon' watch has sold in Hong Kong for a jaw-dropping US$5.8 million. The sale was made through Christie's.
💻Bill Gates on ChatGPT: A couple of months ago, Microsoft invested US $10 billion into OpenAI, the company responsible for Chat GPT. On Tuesday, Bill Gates posted a blog post about his experiences using AI. In it, he wrote that OpenAI's GPT AI is the biggest revolutionary advance in tech since he saw a modern graphical desktop for the first time in 1980.
🏎The end of the Camaro: General Motors is looking to transition to producing all-electric vehicles. With that, it just announced that it plans to end production of the iconic Chevrolet Camaro by early next year.
🎨Hong Kong welcomes Art Basel: For the first time since 2019, Hong Kong is fully reopening the iconic art fair, Art Basel. There are 177 galleries present, and high-profile peeps include NFT artist Beeple and Maria Balshaw, the director of Tate.
🤖Runaway robot: On March 11, someone on the internet traced to China's capital, Beijing, posted about his missing robotic vacuum, which had "run away" and had been "lost for a week." But, what went viral was the additional details the poster provided, saying, "We are an ordinary family, our home is over 100 square metres, we are not exploiting him and give him six days off a week." He later found his bot and updated everyone, saying it had been stuck under a kitchen cabinet. "Please don't worry. I won't scold him and will keep him working one day and resting six," he added.
Written and put together by Joey Fung, Vanessa Wolosz, Shebby Farooq and Christine Dulion