Business
From Tesla's price war in China to a runaway zebra in Seoul – Here's your March 24 news briefing
Tesla has been making big moves in the Chinese electric vehicle (EV) market.
A few minutes every morning is all you need.
Stay up to date on the world's Headlines and Human Stories. It's fun, it's factual, it's fluff-free.
To start off, we're looking into:
Tesla's price cuts in China
The backstory: Tesla has been making big moves in the Chinese electric vehicle (EV) market. Last October, Tesla CEO Elon Musk decided to cut prices on China's vehicles. This move aimed to help the company keep up with the competition and maintain demand. China is an important market for Tesla, accounting for a whopping 30-40% of its profits, according to Morgan Stanley.
More recently: In 2022, China's retail sales of new energy vehicles, including fully electric and plug-in hybrids, nearly doubled to over US$5 million. Local giant BYD made up around 30% of those sales.
But Tesla's price war has hit BYD hard, causing the company's value to drop by a whopping US$18 billion in February. So to stay competitive, BYD introduced its own discounts earlier this month.
The development: Now, Chinese automakers are going head-to-head with Tesla over pricing to boost sales. But the China Association of Automobile Manufacturers wasn't too sure about this strategy for the industry's sluggish sales and inventory buildup. So instead, it suggested that going back to normal operations could be a more sustainable way to boost growth.
TikTok CEO faces Congress
TikTok has been trying to convince the US that it isn't secretly working with the Chinese government. The app has been banned on official devices, and there have been talks about a widespread public ban. Why, you ask? Well, the US is worried about China's government being able to access user info, especially because of laws that require companies to provide access to user data.
So, the company recently came up with a solution whereby American user data would be held on entirely separate servers, and everything would be vetted by a neutral third party. But, the US still isn't quite convinced.
TikTok CEO Shou Zi Chew testified in front of Congress on Thursday to make the case for the app not to get banned. To start, he emphasized his Singaporean background and expressed that he was not beholden to the CCP.
A lot went down at the hearing, so check out the full story here.
"If not now, when?"
The backstory: The Aboriginal and Torres Strait Islander people, who make up about 3.2% of Australia's population, aren't mentioned in its 1901 constitution. Actually, Australia never made a treaty with the Indigenous people who'd been living there for thousands of years, unlike other former British colonies. Throughout history, they've often been overlooked in what's known as the "Great Australian Silence."
More recently: In 2017, Indigenous advocates proposed The Aboriginal and Torres Strait Islander Voice. Last year, Australia's Prime Minister Anthony Albanese suggested a referendum to add a chapter to the constitution recognizing Australia's Indigenous peoples as the first people there. It also establishes a Voice for Indigenous people, giving them representation in the government.
The development: On Thursday, Albanese released the official wording for the constitution changes to go to a nationwide referendum. The bill will go to Parliament first for approval. If everything goes smoothly in Parliament, the referendum will happen sometime between October and December. He urged Australians to vote for the change, saying, "If not now, when?"
To end, we'll look into:
Beethoven's hair secrets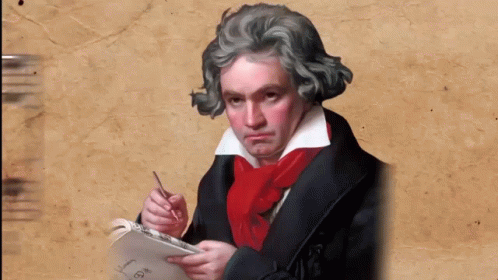 German composer Ludwig van Beethoven, one of the biggest names in music history, has been dead for almost 200 years. As he was dying, some of his friends took locks of his hair for remembrance. And some of that hair ended up in the hands of modern-day researchers.
Many people have speculated on Beethoven's cause of death – with some wondering if he died of illnesses linked to his drinking habits (specifically liver disease). Another explanation that's circulated is that he suffered from lead poisoning. This is after, a lock of hair that was said to be Beethoven's was auctioned off in 1994, with the American Beethoven Society bought it for US$7,300. This hair had been clipped off by another young composer and kept in a locket. When it was analyzed by the Argonne National Laboratory in Illinois, the lead levels in it were 100 times normal amounts.
It was in 2014 that an archeology student named Tristan Begg realized that it might be possible to get more info about Beethoven's condition with new progress made in the science of DNA extraction. So now, these researchers have been able to get new ideas about the cause of his death.
On Wednesday, researchers said that Beethoven's genome showed that he was both genetically predisposed to liver disease and had a hepatitis B virus infection.
"We don't exactly vindicate him, but I think the fact that there's a genetic risk, and possibly hepatitis B – and for who knows how long – I would hope actually [presents] a bit of a paradigm shift away from the preoccupation with alcohol," said Cambridge University anthropologist Tristan Begg, the study's lead author. "If anything it would have taken less alcohol to do the same amount of damage than we would have earlier assumed."
Even researchers who weren't involved with the study are impressed by it. "The procurement of the sample material alone is admirable," said Christian Reiter, a forensic medical specialist at the Medical University of Vienna who worked with part of Beethoven's skull in 2022.
In other news ...
📈Stocks: MSCI's global gauge of stocks is up 0.4% at 2696.85 at the time of writing.
Dow Jones gained 0.23% to 32,105.25.
Nasdaq Composite rose 1.01% to 11,787.40.
S&P 500 climbed 0.30% to 3,948.72.
Hang Seng Index jumped 2.34% to 20,049.64.
🧠Some quick factors to bear in mind:
US stocks rallied on Thursday as investors felt more at ease, hoping the Fed may stop raising interest rates due to the financial market's instability.
The markets got some relief when the Fed announced a quarter-point rate hike on Wednesday but hinted at taking a break from increasing interest rates and reassured its commitment to fight inflation.
Big techs like Microsoft, Nvidia and Apple stayed in the green. The SPDR Technology Select Sector (XLK) rose almost 2%, indicating a positive trend for the tech sector. But regional stocks, such as Wells Fargo and Bank of America, hit their lowest levels since November 2020.
China stocks rose on Thursday as investors hoped that the Fed's recent interest rate increase would be one of its final moves to control inflation without causing more issues in the banking industry.
Chinese tech giant Tencent surged over 8% following better-than-expected quarterly revenue, thanks to a boost in advertising revenue within its "video accounts" business.
Television Broadcasts TVB jumped almost 50% following its two-year deal with Youku, one of China's major online video platforms.
👄Some comments and chatter:
"Even if the banking woes have been contained and the deposit flight is over, I don't think they'll prove to be the only set of headlines that pose risks to the economy. What might be more likely in coming months is some sort of credit problem as companies' debt matures and they need to refinance their operations at much higher rates than before," said Liz Young, head of investment strategy at SoFi.
"For APAC investors, the latest Fed decision and banking sector stress in the past weeks reinforces our view of taking a more defensive approach in asset allocation, focusing on high-quality fixed income," said Tai Hui, JPMorgan APAC Chief market strategist, in a note.
🛢Oil: Oil prices took a dip by 1% Thursday after Jennifer Granholm, the US Energy Secretary, spoke to politicians and said it could take a few years to fill up the Strategic Petroleum Reserve. With this, US crude fell 1.3% to US$69.96, and Brent dropped 1% to US$75.91 per barrel.
👛Bitcoin: At the time of writing, Bitcoin is up 3.39% at US$28,198.24.
💣Russia launches strikes across Ukraine: During Xi's trip to Russia, no concrete plans for de-escalating the war in Ukraine were achieved. On Wednesday, Russia launched a series of missile strikes across Ukraine. At least nine people were killed.
👩‍⚖️Nigerian senator guilty of organ harvesting: Last year, Nigerian Senator Ike Ekweremadu, his wife and a doctor brought a Nigerian street trader to the UK to get a kidney from him for Ekweremadu's daughter, which the trader wasn't aware of. When medical professionals became suspicious, it was reported. On Thursday, the UK found the senator guilty of plotting to harvest organs.
💬Trudeau and Biden talk about Haiti: Haiti is struggling with gang activity, and the UN wants to send peacekeepers to help local police. US President Biden is going on his first official trip to Canada on Thursday. He and PM Trudeau are expected to focus on Haiti, as Biden wants Canada to lead the peacekeeping mission.
📢French pension protests continue: French President Macron still wants to raise the pension age from 62 to 64, even after two no-confidence votes (which he narrowly survived) and national strikes ongoing. The protests and strikes were in full force on Thursday, with hundreds of thousands of people protesting all over the country.
👩‍⚖️Rahul Gandhi found guilty of defamation:  Back in 2019, Indian opposition leader Rahul Gandhi allegedly made a remark implying that PM Modi was a criminal. On Thursday, Gandhi was found guilty of defamation and sentenced to two years in prison. His; lawyers plan to appeal.
🚗Evergrande's EV unit in trouble: Chinese developer Evergrande has been experiencing financial trouble lately and is restructuring. Its EV branch may have to stop developing electric cars altogether after delivering just 900 of its flagship model. The company needs more financing to keep up production.
🏦Banking probe: UBS just agreed to buy struggling Swiss bank Credit Suisse earlier this week. Both of these banks, though, are facing a probe by the US DOJ on whether they helped Russian oligarchs avoid Western sanctions.
📉Block's shares drop: Hindenburg Research made a name for itself following a scathing report that shook Gautam Adani's empire. Now, it's released another report targeting Jack Dorsey's Block payments group, which runs Square and Cash App. Dorsey has responded, saying the report is misleading and that Block will work with the SEC to explore legal action against Hindenburg. After the report dropped, Block's shares fell around 15%.  
👮‍♀️The jigs up for Do Kwon: Terraform Labs co-founder Do Kwon has been on the lam for a while now after being wanted for alleged fraud and financial crimes in South Korea. Well, police in Montenegro have arrested Kwon, who was using fake docs and headed to Dubai. After his arrest, the US also filed fraud charges against him and plans to file for extradition.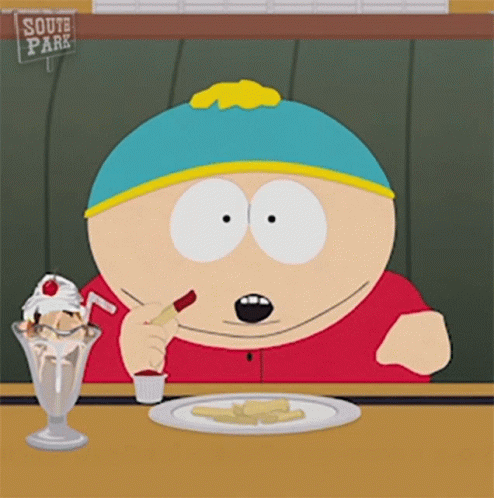 💍JPMorgan suit: A couple that says they had around US$10 million worth of jewelry and valuables in a safe deposit box has sued JP Morgan Chase, saying that the bank wrongfully auctioned off the items after saying they would be returned. The bank has said the couple was behind on some payments and was warned the items would be sold off if they didn't settle up their account.
🤓Smartypants: The IELTS, a standardized test to determine how well you speak English, released last year's test results from 39 nationalities. It found that mainland China's students improved their English skills more over the last decade than Hong Kongers. But, the Hong Kong students still spoke English better overall.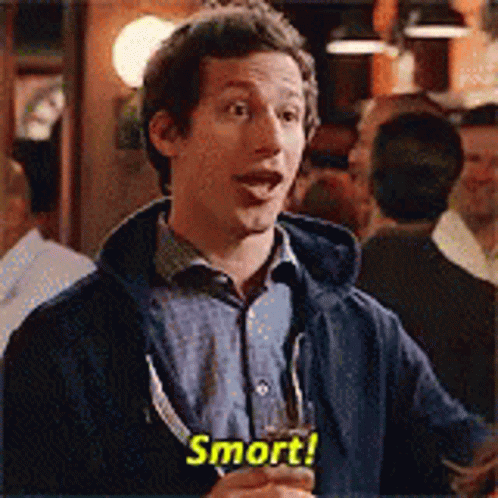 📙Oldest Hebrew Bible on display: The Codex Sassoon is the oldest, most complete Hebrew Bible, created about 1,100 years ago. Before it goes to auction at Sotheby's in New York City in May, it's available for viewing in Tel Aviv. It could become the most expensive historical document ever sold at auction if the winning bid surpasses US$43.2 million, paid two years ago for a first edition of the US constitution.
🏉Burton's back: Rugby Olympian Abi Burton was diagnosed with a rare disease in 2022 that left her in a coma for almost a month. She had to relearn how to walk and talk because her immune system attacked her brain. But she's on the mend and making her comeback with the RKS Legal Samurai Warriors in the HKFC 10s women's tournament just before the upcoming Hong Kong Sevens.
🦓Zebra on the lam: A zebra named Sero escaped a zoo in Seoul on Thursday and enjoyed a day out on the busy city streets before he was safely captured and brought back to his enclosure. The zoo is still looking into how he was able to escape.
Written and put together by Joey Fung, Vanessa Wolosz, Shebby Farooq and Christine Dulion