Entrepreneurship
From the legacy of tech legend Gordon Moore to the Pope in a puffer fit – Here's your March 27 news briefing
Gordon Moore co-founded Intel Corporation and helped launch a tech revolution.
A few minutes every morning is all you need.
Stay up to date on the world's Headlines and Human Stories. It's fun, it's factual, it's fluff-free.
To start off, we're looking into:
The legacy of tech legend Gordon Moore
The backstory: Gordon Moore is the tech genius who co-founded Intel Corporation and helped launch the technological revolution that has transformed our world over the past 50 years.
Back in 1957, Moore kicked off his work on semiconductors, launching Fairchild Semiconductor with his colleague, Robert Noyce. A few years later, in 1968, he teamed up with Noyce to establish Intel. But it was a few years prior, in 1965, that Moore made an iconic prediction – that the number of transistors found on microchips would double each year. This became known as "Moore's Law" and served as a benchmark for chipmakers, spurring them to prioritize research and development to maintain that sky-high rate of chip performance growth.
Without Moore's efforts, memory chips wouldn't be nearly as efficient or affordable as they are today. His groundbreaking work in this field also played a significant role in developing Silicon Valley, paving the way for tech titans such as Apple, Meta and Alphabet. In his later years, Moore turned his attention to philanthropy and established the Gordon and Betty Moore Foundation.
The development: On Friday, Moore passed away at the age of 94 at his Hawaii residence, surrounded by loved ones.
Honduras, China and Taiwan ties
The backstory: Taiwan sees itself as distinctly separate from mainland China, but China considers the island part of its territory under its one-China principle. With that, China doesn't want foreign interference in the issue. No country can have formal diplomatic ties with both China and Taiwan – they have to choose one or the other. Since Taiwanese President Tsai Ing-wen took office in 2016, nine diplomatic allies have broken ties with Taiwan, and just 13 sovereign states currently recognize it.
More recently: Over the past year, tensions have risen over the Taiwan issue, especially between China and the US, which acknowledges China's one-China principle and maintains formal relations with Beijing. China also has a growing influence in Latin America. Honduran President Xiomara Castro recently said her government wanted to start relations with China.
The development: On Saturday, Honduras and Taiwan severed their ties, which go back to the 1940s. Then, on Sunday, Honduras formally established diplomatic relations with China, with foreign ministers from both countries signing a joint agreement in Beijing. Taiwan still has informal ties with over 100 countries. Tsai is about to head off on a 10-day trip, visiting Guatemala and Belize with a brief stopover in the US.
Apple's CEO Tim Cook visits China
The backstory: China is a major market for Apple, making up around 20% of its total sales. But with the US-China trade war and China's strict COVID restrictions, Apple has faced some obstacles that have caused production issues. On top of that, complying with Chinese censorship and data storage laws has led to some criticism of the company. For example, we've seen some changes in Apple's products, such as limiting the AirDrop feature.
More recently: There has been some buzz about Apple considering moving out of China. This is a big deal because China's economy is projected to grow by around 5% this year, so losing the tech giant could put more strain on the economy.
The development: Over the weekend, Cook visited China to attend the China Development Forum and celebrate Apple's relationship with the country. He spoke about how Apple is committed to responsibly using technology, especially artificial intelligence and augmented reality.
While he was there, Cook and other Apple execs checked out an Apple store in Beijing. They also met with some Chinese government officials. Cook also talked about how creators need to use technology in a positive way rather than causing any harm.
To end, we'll look into:
The smart bandage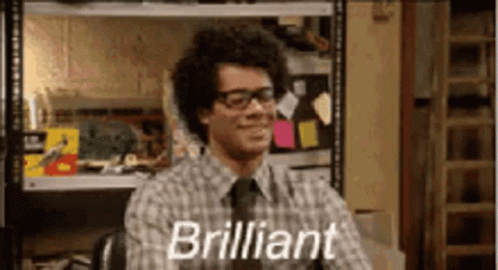 A chronic wound doesn't follow the usual steps of healing. Instead, a chronic wound will often just kind of stay in the inflammation stage. They've become a more noted health problem over the past few decades because of their "increasing incidence and greater recognition of associated morbidity and socio-economic burden," according to some experts. The more common types of chronic wounds are things like diabetic ulcers and traumatic wounds.
With the help of some new medical technology, treating chronic wounds may become easier. Researchers at Northwestern University developed a "smart bandage," which shows promise in a recent study. This wearable piece of biotech monitors a chronic wound and promotes healing.
"The device consists of two parts – one reusable, flexible printed circuit board and one disposable patch," explains Dr. Wei Gao, who co-authored research from the California Institute of Technology. "The disposable patch contains biosensors, electrodes, and drug-loaded hydrogels."
The biosensors monitor what's going on with the wound. To help with healing, the smart bandage can apply electrical stimulation, which is a method for encouraging wounds to heal. And it also allows the controlled release of anti-inflammatory and antimicrobial drugs.
"With stimulation and sensing in one device, the smart bandage speeds healing, but it also keeps track as the wound is improving," says Dr. Artem Trotsyuk, who helped lead the study.
There's a lot of potential here. In animal testing, the smart bandages successfully gave researchers real-time updates about wound conditions and metabolic states. And there was also evidence that the devices sped up the healing process of chronically infected wounds like those found in humans.
But there's still more to this story. According to Dr. Jenna Cash, principal investigator of the skin wound research group at the University of Edinburgh, who wasn't involved in the study: "Part of the issue we have [with chronic wounds] is that we don't really understand the mechanisms by which they form. And without us understanding the precise cellular and molecular mechanisms behind their formation, and their persistence, it's tricky to try and figure out how to reverse that process."
In other news ...
💣Russia's nuclear plans: On Saturday. Putin announced plans to station tactical nukes in Belarus. He said it's the same as the US stationing weapons in Europe and that Russia wouldn't violate its nuclear non-proliferation pledges. Ukraine is calling for a meeting of the UN Security Council in response. NATO has also criticized the move.
🛥Deadly Tunisia migrant boat disaster: Over the past week, several migrant boats have capsized in the Mediterranean. Two separate boats carrying migrants from Tunisia crossing to reach Italy sank on Sunday, and at least 29 people died.
🚗Hong Kong pile-up: On Friday, a five-car pile-up in Hong Kong injured 93 people, including children on a school field trip. The accident was allegedly caused by a taxi driver carelessly switching lanes. Police are trying to find the taxi driver.
🚓Jonathan Majors arrested: Actor Jonathan Majors ("Lovecraft Country," "The Last Back Man in San Francisco," various Marvel projects) was arrested and charged with assault, strangulation and harassment on Saturday after cops were called to his apartment because of a domestic dispute. His reps have said the situation is a misunderstanding, and Majors is innocent.
🐤Elon Musk values Twitter at US$20 billion: On Friday, Twitter CEO Elon Musk sent an internal email (seen by The New York Times) announcing a new stock compensation program. In the email, he said that Twitter is worth US$20 billion, a drop from his buying price of US$44 billion last year. He said the company is in a precarious financial situation but that the stocks will be worth more in the future.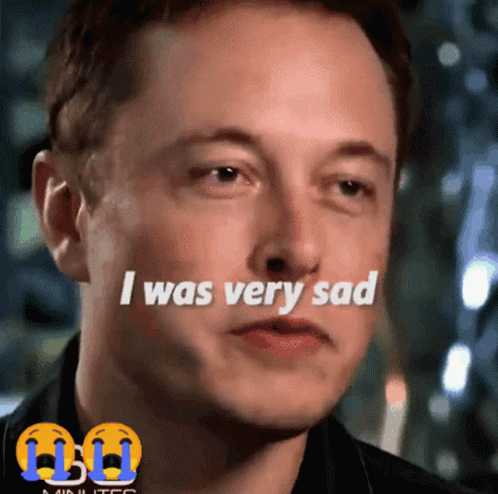 💻Microsoft threatens to cut off rival AI chatbots: Recently, Microsoft launched its Bing AI chatbot to help with online searches. Now, the company is reportedly thinking about stopping other companies from using data from Bing. It wants to cut off two Bing-powered search engines if they continue using the data for their own chatbots.
☕Starbucks CEO gets hands-on: Starbucks' new CEO Laxman Narasimhan has said, in an effort to support the company's "partner experience" better, he'll be pulling half days as a barista in stores every month. He's already gone through the full barista training, which takes about 40 hours.
💔Adidas and Beyoncé break up: Back in 2019, Adidas partnered up with Beyoncé, making her a "creative design partner." With the company, she relaunched her IVY PARK label. But it looks like Beyoncé wants more control over her label and is looking for more independence. So, the two have ended their partnership ahead of its 2023 expiration. This comes not long after the fallout Adidas is dealing with from breaking up with Ye.
📸AI Pope goes viral: Over the weekend, a photo of Pope Francis wearing a stylish bright white puffer coat went viral on social media, with people going crazy over this fashion moment. But, it turns out, the photo was AI this whole time. Now, the internet is reeling after being fooled by AI, as many people thought the pic was legit. In recent days, other convincing AI photos have surfaced, including pics of former US prez Trump and French President Macron.
Written and put together by Joey Fung, Vanessa Wolosz, Shebby Farooq and Christine Dulion