Ukraine-Russia War
From Russia leading the UN Security Council to McDonald's getting into fashion – Here's your April 3 news briefing
The UN Security Council has 15 members.
A few minutes every morning is all you need.
Stay up to date on the world's Headlines and Human Stories. It's fun, it's factual, it's fluff-free.
To start off, we're looking into:
Russia to lead UN Security Council
The backstory: The UN Security Council has 15 members, with permanent member countries being the US, China, France, Russia and the UK (aka the P5). The other 10 members are elected to the council in the UN General Assembly. And the only way to pass a resolution is for nine members to vote in favor and none of the P5 to vote against. Every month, the presidency of the Security Council rotates in alphabetical order. The primary purpose of the Security Council is to ensure international peace and security.
More recently: With Russia as one of the Security Council's permanent members, its next turn was going to come for it to assume the presidency. The last time Russia held the presidency was in February 2022, the same month it invaded Ukraine. Since the war started, Russia has been accused of committing war crimes and crimes against humanity. As a member of the P5, Russia has been able to veto all the resolutions that have come through interfering with its invasion.
The development: On Saturday, Russia assumed leadership of the Security Council again. Ukraine condemned the move, calling it "absurd" and "destructive." The US said there's not really a way to block Russia from taking over this position but urged it to act professionally. The presidency is seen as mostly procedural, but Russia already said that it plans to "exercise all its rights" with the position.
Cainiao's Hong Kong IPO
The backstory: Cainiao, the logistics branch of the Alibaba Group, is a powerhouse for speedy package delivery, promising to deliver within 24 hours in China and 72 hours anywhere in the world. Cainiao has partnered with over 500 logistics companies globally and has 15 sorting centers around the world.
More recently: Last week, Alibaba announced plans to split its US$220 billion business into six units, including e-commerce, media and the cloud, with each unit considering fundraising for initial public offerings (IPOs).
The development: Now, Cainiao is reportedly teaming up with Citigroup and China International Capital to prepare for a Hong Kong IPO, according to Bloomberg, citing people familiar with the matter. If all goes well, Cainiao will be the first of Alibaba's six business units to hit the public markets by the end of the year. The company is currently valued at over US$20 billion, but the IPO size and timing are still up in the air and depend on market conditions.
Lemon8 is making a splash
The backstory: In case you missed it, the latest social media sensation Lemon8 is from the same people who own the famous video-sharing platform TikTok. Lemon8 has been making waves since its debut in Japan in 2020. It has over five million monthly active users globally after expanding to countries like Britain, Indonesia and Singapore.
So, what's the deal with Lemon8? It's like a fusion of Instagram and Pinterest, where you can create longer blog-style posts on different topics, from fashion to cooking.
More recently: TikTok, owned by Chinese firm ByteDance, has been under scrutiny from Western governments. The US is concerned about the app's possible links to the Chinese government and worries that it could be used to spy on Americans or influence their opinions.
The development: Now, Lemon8 is going viral in the US, and ByteDance is pushing content creators to get on board. According to Business Insider and The New York Times, Lemon8 has been paying creators and offering other incentives in the UK and the US to post content on the app. Although it's available to download, the app hasn't officially launched in the US. But, its ties to ByteDance may bring it under similar scrutiny once it does.
To end, we'll look into:
Falling in love over spring break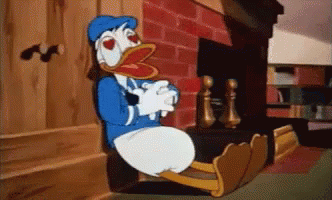 China's fertility rate is taking a nosedive. Just this year, it was passed up as the most populated country in the world by India. This demographic problem is largely because of the one-child policy that was in place from 1980 to 2015. The UN estimates that China will go from 2022's 1.426 billion to 1.313 billion by 2050. In 2022, the country's fertility rate was estimated to be 1.18 children per woman. Most countries aim for at least 2.1 children for each woman, which is known as the "replacement rate."
According to Xiujian Peng, senior research fellow at the Centre of Policy Studies at Victoria University: "You cannot change the declining trend. But without any fertility encouragement policy then fertility will decline even further."
There are a few proposals to bring those numbers up. CPPCC member Jiang Shengnan suggested that young people shouldn't work more than eight hours a day so that they have time to fall in love and build families. Another is to give incentives for the first child so that couples will have at least one kid. And some Chinese provinces have started giving young newlyweds 30 days of paid leave to try to encourage marriage and get that fertility rate up.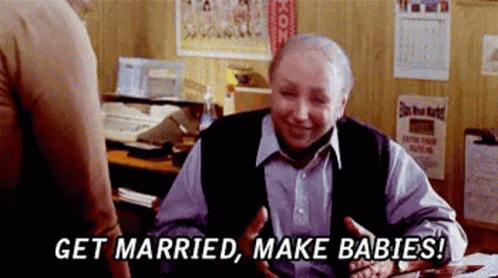 Here's the latest strategy: make spring break longer to get college students to fall in love. Nine different vocational colleges in China are offering their students an extended spring break so they can put themselves out there and couple up. While the schools have been giving their students and staff a regular spring break since 2019, this year's has the theme of "enjoy the blossoms, go fall in love." The week-long break expands on China's national holiday for the Qingming Festival.
"The school implements the spring break system in the hope that students can learn to love nature, love life, and enjoy love," said Liang Guohui, deputy dean of the Mianyang Aviation Vocational College.
The extra days off won't cut into study times, though. Students will still be expected to complete assignments like travel logs over the break.
The schools haven't directly confirmed that this new spring break system is related to the population problem, but many on Chinese social media have been speculating that this is all part of the plan to boost fertility rates.
In other news ...
💣Cafe explosion in St Petersburg: In St Petersburg, Russia, a bomb exploded at a cafe, injuring 25 people and killing one on Sunday. The person who died was well-known military blogger Vladlen Tatarsky, who was vocal about his support of the war in Ukraine. According to the state-run news agency, the bomb was the size of a bar of soap and hidden inside a statuette given to Tatarsky.
💣Israel hits Syria with air strikes: In the past few days, Israel has launched an airstrike campaign across Syria, targeting Damascus twice. Early on Sunday, Israel fired an airstrike at the city of Homs, injuring five Syrian soldiers. On Sunday, Israel also authorized a new national guard to focus on Arab unrest, which political rivals are calling a sectarian "militia." Toward the end of March, the US also launched precision airstrikes in Syria after Iranian-backed groups killed five US service members and a US contractor and injured one more.
📢Thousands protest in Portugal: Portugal has been experiencing a housing crisis, with rent and home prices increasing when high inflation is already making the cost of living a problem. On Saturday, thousands of people protested across Portugal for the government to address the crisis.
📄Finland to formally join NATO: About a year after submitting to become a member-state of NATO, Finland finally got all members to approve its bid. Turkey kept delaying its vote but approved Finland last week. Finland will officially join within days, the NATO secretary general has announced.
🤝Japan and China foreign ministers meet in Beijing: The Chinese and Japanese foreign ministers met in China on Sunday to openly discuss disagreements and tension. Japanese Foreign Minister Yoshimasa Hayashi demanded the release of a Japanese foreign national in custody in China for alleged spying, and Chinese Foreign Minister Qin Gang warned Japan not to get involved with Taiwan. They also talked about working together to create a stable relationship, and both agreed to restart trilateral talks with South Korea.
⛽OPEC+ announces surprise cuts: OPEC+, which includes Russia, Saudi Arabia and other oil producers, was expected to stick to cutting 2 million barrels per day of oil production for 2023. But, on Sunday, the group announced more surprise cuts of an additional 1.16 million barrels to make up for a potential demand reduction. This will likely spike oil prices.
🐤Twitter legacy blue check verification begins to end: On Saturday, verified Twitter users began to lose their blue checks if they didn't pay. Many people, like President Biden and Lebron James, have already said they won't cough up the cash. This means it could be harder to keep up with official accounts and even tell the difference between the real deal and imposters.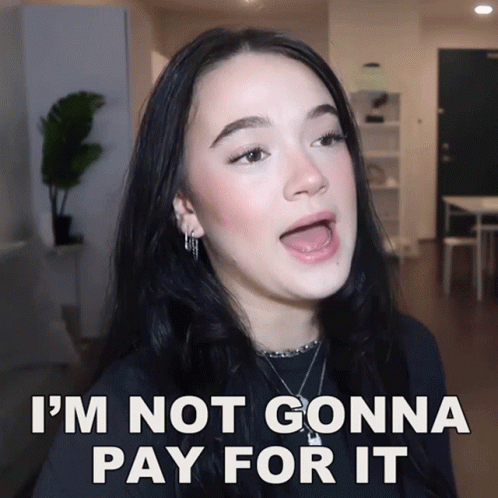 👩‍⚖️Andrew Tate released from prison for house arrest: Andrew Tate, a controversial online figure and former kickboxer, was sent to jail in Romania back in December on suspicion of organized crime and human trafficking. On Friday, he and his brother were released from jail after winning an appeal to go into house arrest while awaiting trial.  
🎼RIP Ryuichi Sakamoto: Ryuichi Sakamoto was a major Japanese composer who founded the Yellow Magic Orchestra and scored films like "The Last Emperor," "The Sheltering Sky" and "The Revenant." His work earned him an Oscar, BAFTA, Grammy and two Golden Globes. He died on Tuesday at age 71.
🛴Parisians vote on e-scooters: E-scooters have popped up in major cities all over the world and can be fun for tourists but are often a nuisance for residents. In 2018, Paris introduced e-scooters to the city as a greener transportation option, but there have been hundreds of scooter-related injuries and even deaths since then. On Sunday, Parisians voted to ban e-scooters from their city by a whopping 90%.
💬The Italian government wants to fine English use: The Italian government has had enough of "Anglomania," or the popularity of English words. In a new bill, the government refers to the trendiness of English words in official communications as demeaning to the Italian language (especially since the UK isn't even part of the EU anymore). The legislation calls for people to be fined for using English and other foreign languages in official documentation. This includes companies that deal with non-Italian-speaking foreigners.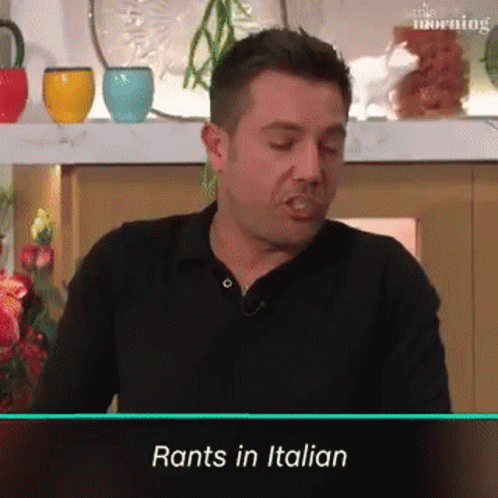 🏉Hong Kong Sevens: The much-anticipated Hong Kong rugby Sevens kicked off over the weekend. New Zealand rocked in the final on Sunday, scoring gold medals for both the men's and women's teams. This year's tour is also Olympic qualifying, with the top four teams heading to Paris 2024.
📅April Fools' Day: Saturday marked April Fools' day, a holiday when people try to get the best of you with jokes and fake news. From Mcdonald's announcing its Big McNugget boot to the Eiffel tower transforming into the world's biggest slide – check our socials for a round-up of some of our fave pranks from this year.
Written and put together by Joey Fung, Vanessa Wolosz, Shebby Farooq and Christine Dulion