Social Media
From TikTok's huge fine in the UK to an actual snake on an actual plane – Here's your April 6 news briefing
As you may know, TikTok has blown up among teenagers, but there's serious trouble behind the scenes.
A few minutes every morning is all you need.
Stay up to date on the world's Headlines and Human Stories. It's fun, it's factual, it's fluff-free.
To start off, we're looking into:
TikTok's age-gate fail
The backstory: As you may know, TikTok has blown up among teenagers, but there's serious trouble behind the scenes. See, TikTok is owned by ByteDance, a big internet player based in Beijing. And that's got some people in the West worried about security and Chinese influence via the app.
More recently: Last September, the UK's Information Commissioner's Office (ICO) came down on TikTok, proposing a massive fine of £27 million (US$29 million) for not properly handling kids' data. And just last month, the UK government banned TikTok from its phones due to security concerns, sparking a heated debate about big tech and China's role in the UK. The US, Canada and Australia have also banned the app from official devices, and the US is even considering a nationwide ban.
The development: On Tuesday, TikTok was handed a reduced, but still hefty, fine of £12.7 million (US$15.9 million) by the ICO following its investigation. According to the ICO, around 1.4 million kids under 13 years old were using TikTok in the UK in 2020, even though the app's minimum age requirement is 13. These data breaches happened between May 2018 and July 2020, and the ICO found that TikTok didn't do enough to verify users' ages or remove underage users. The ICO's investigation also found that kids' data might have been used to track and profile them, exposing them to potentially harmful or inappropriate content.
Oil market shake-up
The backstory: OPEC+ is a coalition of oil-exporting countries created in 2016 to work together and regulate global oil production to keep oil prices in check. The group includes some heavy hitters, like Russia, Mexico and Saudi Arabia. OPEC member states alone account for around 40% of the world's crude oil production, giving them serious power to influence the global economy.
More recently: Last year's invasion of Ukraine by Russia sparked global tensions, leading the G7 to put a cap of US$60 per barrel on how much Russia could export. But with oil prices rising, there's chatter that Western countries may ease this limit. To counter the price cap, Russia announced a 500,000 barrels per day reduction in oil until year-end.
The development: OPEC+ dropped a bombshell over the weekend, announcing that it's cutting oil production by a whopping 1.6 million barrels per day from May until the end of the year. This decision has bigger implications than just oil prices. It's signaling a shift in alliances between big players like Russia, China and Saudi Arabia when it comes to calling the shots on oil. While Saudi Arabia says it's a "precautionary measure" to keep the market stable, analysts warned that this decision could have a big impact globally. With less oil available, prices are expected to skyrocket, potentially causing far-reaching consequences and pushing up inflation.
Sleep affects asthma risk‌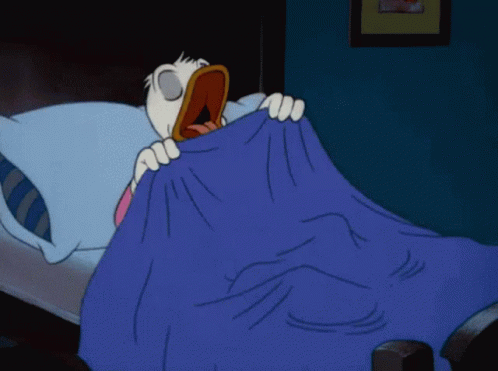 The background: According to the American Academy of Sleep Medicine, seven hours is the lower limit for how much sleep you should get per night. Younger adults and those recovering from sleep debt and/or dealing with sleep illnesses may need closer to nine hours, but seven is our jumping-off point.
More recently: Asthma affects over 300 million people in the world. So, over the past decade, scientists at the Shandong University of China have been conducting a study to see how sleep affects the risk of asthma. Through the study, researchers used data from 455,405 people between the ages of 38 and 73.
The development: The study recently ended, and the findings were just published. When the study began, participants were asked about their sleeping patterns. A healthy sleep pattern was defined as being more of a morning person, sleeping for seven to nine hours a night, not really experiencing insomnia, not snoring and not having a lot of daytime sleepiness. Everyone had an asthma score created based on their genetics, too. A decade later, the results show that those with both a high genetic risk and poor sleep habits were twice as likely to be diagnosed with asthma than those in a low-risk group. And healthy sleep patterns appear to be linked to a lower risk of asthma, no matter the genetic risk.
To end, we'll look into:
Returning to the moon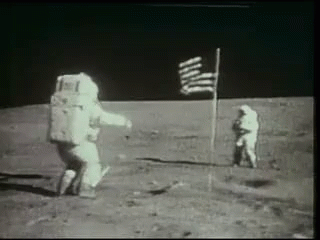 The last time humans visited the moon was in 1972 when NASA's Apollo 17 mission sent astronauts to walk on its surface for the last time. In total, 12 people have landed on the moon, all part of NASA missions. But why haven't we been back in the last 50 years?
In 2018, Former NASA Administrator Jim Bridenstine told reporters: "It was the political risks that prevented it from happening. The program took too long, and it costs too much money." While the exact cost of the Apollo 17 mission is estimated differently by different historical resources, it probably cost at least US$20 billion in 1973 (that's worth over US$116 billion today).
Back in the mid-60s, NASA spending took up about 4% of the federal budget; today, it takes up about 0.5%. Congress lowered NASA's budget when the Space Race competition had cooled down and the Vietnam War was amping up.
But now, another moon mission is in the works with Artemis II, which is set to launch in November 2024. NASA is collaborating with Canada and the European Space Agency to make this one possible. Compared to previous moon missions, this one is a lot less expensive. In 2019, Bridenstine said that the Project Artemis moon landings would cost NASA between US$20 billion and US$30 billion in today's dollars.
But, Artemis II is an orbit mission, and none of the four astronauts (one who is repping Canada) will be walking on the lunar surface. This is because NASA is using the mission to test a few new technologies, systems and procedures, just like it did with the unmanned Artemis I orbit mission from last November. If NASA wants to send more people to the moon's surface, then it has to make sure that the plans will actually work out by testing everything beforehand.
This mission is also making history with the first woman on a moon mission, as well as the first Black man and the first Canadian. The astronauts are Reid Wiseman, Victor Glover, Christina Koch and Jeremy Hansen.
In other news ...
📉Stocks: MSCI's global gauge of stocks is down 0.46% at 2784.05 at the time of writing.
Dow Jones added 0.24% to 33,482.72.
Nasdaq Composite sank 1.07% to 11,996.86.
S&P 500 slipped 0.25% to 4,090.38.
Hang Seng Index was closed for the Ching Ming Festival.
🧠Some quick factors to bear in mind:
The US was a bit mixed on Wednesday, with the S&P 500 and tech-heavy Nasdaq seeing a bit of a dip while the Dow Jones remained in the green.
The latest ADP private payrolls report showed that job growth slowed in March. This followed Tuesday's job openings report suggesting the Fed's efforts to cool down the job market was working.
High-growth tech stocks like Zscaler and CrowdStrike took a hit on Wednesday, plunging over 6%. And chip stocks fell, too, with Advanced Micro Devices (AMD) dipping more than 3%.
On the other hand, healthcare and utility stocks did well because the market was feeling defensive. Johnson & Johnson, for example, rose over 4% after announcing that it would pay US$8.9 billion over the next 25 years to settle claims that its talc products caused cancer.
Speaking of interest rates, the market is predicting a 57% chance that the Fed will keep its key interest rate within the range of 4.75%-5.00% after its upcoming policy meeting in May, according to CME's FedWatch tool.
China stock markets were closed on Wednesday for the Ching Ming Festival.
👄Some comments and chatter:
"The Fed did what it wanted. The economy is slowing down. It's working. There's a lot of thought out there that they might have overdone it," said Peter Tuz, president of Chase Investment Counsel in Charlottesville, Virginia.
"Recession risks have increased. The equity outlook is challenging. As the slowdown of the US economy becomes more apparent, we think investors should prepare for a peak in interest rates by considering opportunities in bonds," said Mark Haefele, chief investment officer at UBS Global Wealth Management.
🛢Oil: Oil remained stable on Wednesday, even though more oil and fuel were being drawn from storage in the US than predicted. Traders were weighing the prospects of a worsening economy with the likelihood of reduced US crude supplies and plans by OPEC+ to cut output. US crude rose 0.1% to US$80.61, and Brent gained 0.1% to US$84.99 per barrel.
👛Bitcoin: At the time of writing, Bitcoin is down 0.05% at US$28,165.40.
✈Zelenskiy visits Poland: Poland has been a major ally to Ukraine in the war, being the first NATO country to pledge fighter jets and rallying for more Western support. Zelenskiy made an official state visit to Warsaw on Wednesday. He thanked Poland for its historic help, and Polish President Andrzej Duda said he's trying to get Ukraine even more security guarantees.
🤝McCarthy meets with Tsai Ing-Wen: For the past few weeks, since Taiwan President Tsai Ing-Wen announced her trip to North America, China has warned the US against sending high officials to meet with her. Despite this, Speaker of the House Kevin McCarthy met with Tsai in California on Wednesday.
😢Violence at a holy site in Jerusalem: Jerusalem's most important holy site for Muslims and Jews is the al-Aqsa Mosque compound/Haram al-Sharif, also known as Temple Mount in Judaism. Tensions have been running high in the region because of high rates of violence in the West bank and East Jerusalem. Ramadan and Passover worshippers celebrating at this holy site are seeing a lot of chaos and brutality.
👋UN walkout: We reported this week about how Russia has become the new UN Security Council president, despite accusations of war crimes against the country. On Wednesday, as the Russian envoy for children's rights addressed the council members, reps for the US, Britain, Albania and Malta walked out.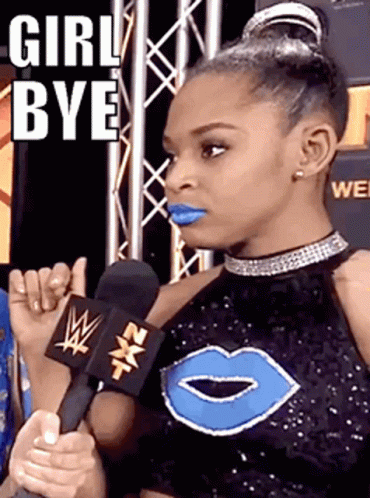 🧕Afghanistan's women UN ban: Taliban leaders in Afghanistan have been restricting women's rights and making it difficult for humanitarian orgs to operate there since they took over the government last year. On Tuesday, the Taliban banned female Afghans at the UN from working in the country. With millions of households there depending on the UN for aid, this move puts many residents at risk. UN Secretary-General Antonio Guterres has demanded the ban be immediately revoked.
⛽Saudi Arabia hikes Asian oil prices: Just days after the surprise production cut announcement from OPEC+, Saudi Arabia has hiked prices of oil sales to its Asian customers. China, Japan, South Korea and India are the biggest buyers that will be affected by the rates.
💔Bob Lee killed: Well-known Silicon Valley figure, Bob Lee, was the former CTO for Square and founder of the popular payments platform CashApp. Earlier this morning, Lee was attacked in San Francisco and stabbed to death. He was 43 years old.
💊Mexico asks China for help with fentanyl: On Tuesday, Mexico's President Lopez Obrador said he'd appealed to China's President Xi for help in controlling fentanyl exports. This comes after the US pressured Mexico to work on the fentanyl threat, which has caused massive overdose deaths across the States.
🐔Japan's bird flu: Japan is seeing a major bird flu epidemic that has made the price of eggs skyrocket after killing more than 17 million birds this season. Now, the country is running out of space to bury the dead birds.
💻Major cybercrime website shut down:  The FBI and European law enforcement agencies have been working on an operation targeting Genesis Market, a crime forum that has sold stolen data from over 1.5 million computers globally, with the login details of over 80 million user accounts. On Wednesday, officials announced they'd arrested more than 100 people as part of the crackdown and seized its domain names in what the FBI is calling "Operation Cookie Monster."
🤑Forbes billionaire list released: Every year, Forbes releases a billionaire ranking, and this year's was just unveiled. Since last year, Elon Musk lost his title as the wealthiest person in the world, Sam Bankman-Fried isn't on the list at all, and 12 new sports billionaires joined, including basketball player LeBron James and golfer Tiger Woods. Head of LVMH, Bernard Arnault, is also officially the richest man in the world, with over US$200 billion to his name.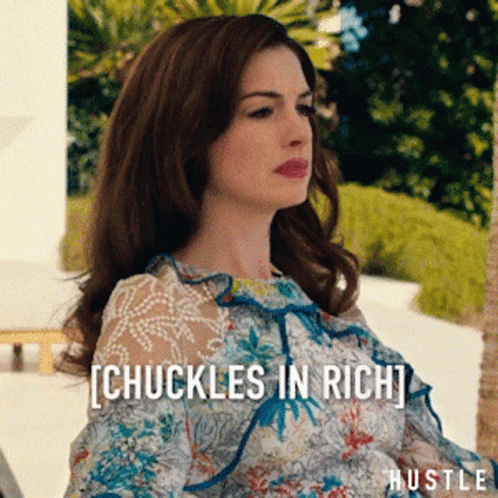 💸Johnson & Johnson baby powder settlement: This past year, Johnson & Johnson has been hit by a ton of lawsuits saying its talc products (baby powder) caused cancer. On Tuesday, J&J said it reached a deal to pay US$8.9 billion over 25 years to the tens of thousands of people who made these claims.
🤷‍♂️So much for Twitter Blue: Twitter CEO Elon Musk's attempt to transform the platform's verification system into a paid subscription has pretty much flopped. Of the 2.6 million people who visited the Blue sales page last month, only 116,000 people signed up. Many have said they refuse to pay for the service, including The New York Times and US President Biden.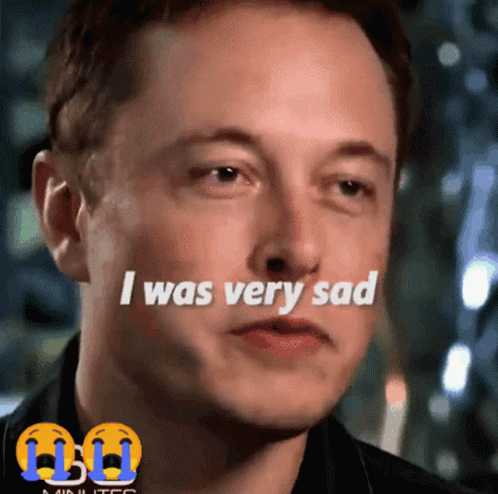 🍣"Sushi terrorism": All over Japan, a social media pranking trend known as "sushi terrorism" has been victimizing sushi chains. On Wednesday, Japanese police arrested two men who posted a video of one eating pickled ginger with his chopsticks, stealing it directly from a communal container at a beef bowl restaurant chain location. Customers are supposed to serve themselves with a separately attached utensil. Ah, this takes us back to the Ariana-donut-licking days.
🎬Get ready for Shrek 5: The Shrek franchise has become beloved by millions since the first movie was released in 2001, and its latest installment ("Puss in Boots: The Last Wish") was even nominated for an Oscar. Now, there are rumors of a Shrek 5, with the original voice cast in talks to come back.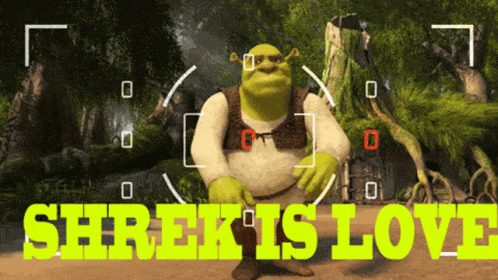 🐍Snakes on the plane: A South African pilot had to make an emergency landing when he realized there was a deadly cobra playing stowaway in the cockpit. A bite from a Cape cobra can kill someone in 30 minutes, and the plane was about 11,000 feet up in the air when it was found. The plane was carrying four passengers (plus the sneaky snake). Again we ask – where's Samuel L. Jackson when you need him?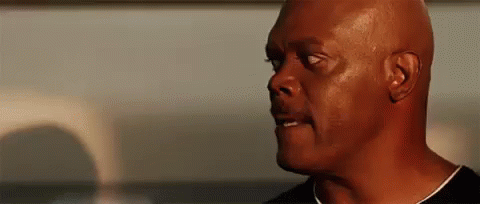 Written and put together by Joey Fung, Vanessa Wolosz, Shebby Farooq and Christine Dulion