Us-china relations
From undersea internet tensions to new pics of Uranus – Here's your April 7 news briefing
Tensions over tech have been intensifying between China and the US.
A few minutes every morning is all you need.
Stay up to date on the world's Headlines and Human Stories. It's fun, it's factual, it's fluff-free.
To start off, we're looking into:
Undersea internet tension
The background: In 2020, the US began blocking Chinese involvement in international internet projects because of fears of the country using them for spying. Since then, it's blocked subsea cables from connecting the US to mainland China and Hong Kong. Tensions over tech have been intensifying between the two countries, and these subsea internet projects are another area of controversy.
More recently: This past February, the American subsea cable company SubCom started a project to put a US$600-million, 12,000-mile cable to connect Asia and Europe through Africa and the Middle East along the seafloor. This cable is called the South East Asia–Middle East–Western Europe 6, or SeaMeWe-6. It'll run from Singapore to France and will connect more than a dozen countries with superfast data speeds. It should be operational by 2025.
But China isn't a part of the project, with Chinese company HMN Technologies losing out on the contract after the US government campaigned to get the contract to SubCom instead for security reasons.
The development: Now, China is developing its own massive subsea comm project. State-owned telecom firms are putting together a US$500 million undersea internet cable network that will also connect Asia, the Middle East and Europe, competing with SeaMeWe-6. When China's project, known as the EMA, is done, it will be one of the most advanced and sweeping subsea cable networks.
Bloomberg's new AI baby
The backstory: In just over four months, OpenAI's ChatGPT AI language model has made quite a name for itself. It can chat with users and come up with responses that sound super human-like. Big banks and app developers have already jumped on board with ChatGPT, which has caused a stir in the job market. Companies are scrambling to find people with AI and machine learning skills, with roles like "prompt engineers" popping up left and right.
The development: Bloomberg has just launched its latest AI model for finance, BloombergGPT. This new machine learning technology is specifically designed to analyze financial data with improved language processing features, such as sentiment analysis and news classification. Now, unlike ChatGPT, you can't chat with BloombergGPT, as it's not publicly available for the chatbot interface. But it will be integrated into Bloomberg Terminal to help users find information more effectively.
A report showed that Bloomberg used over 700 billion text fragments from its financial data archives and public sources to train a "decoder-only casual language model to create this AI model." In fact, BloombergGPT performed better than other language models on finance-related tasks, with an average score of 62.47 points.
Record sale for women's sports
The backstory: In 2019, the Women's World Cup made waves with a staggering 1.1 billion viewership worldwide. But the US National Women's Soccer League (NWSL) final only had 915,000 viewers last year, while the men's championship match in Major League Soccer (MLS) attracted more than 2 million viewers.
More recently: Women's sports leagues are seeing some big investment action. Last year, the Women's National Basketball Association (WNBA) raised US$75 million from investors to put towards marketing and recruitment efforts. And just last month, the Women's Tennis Association (WTA) scored a huge win with a US$150 million investment from CVC Capital to help manage its sponsorships and broadcasting rights.
Sixth Street, an asset management company, and other investors are optimistic that media rights prices, sponsorships and stadium purchases for women's sports will rise, so they've decided to invest in women's sports for the first time. Their previous investments include top Spanish football clubs and the NBA's San Antonio Spurs.
The development: The Sixth Street ownership group just bought a new team in the NWSL for a whopping US$125 million. That's the biggest institutional investment in a women's sports franchise, according to the firm. The team will start playing in 2024 in the Bay Area of California.
To end, we'll look into:
How tech has changed dating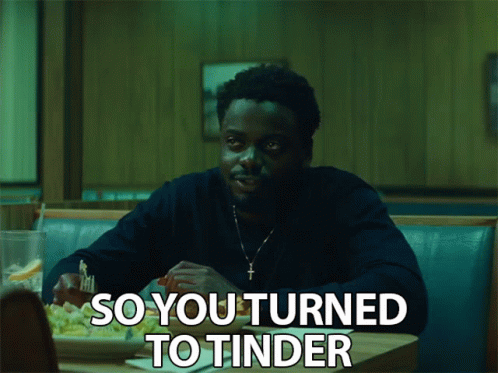 Tinder, Hinge, Bumble, Grindr … these are some of the most popular dating (or hookup) apps currently being used. Chances are, you may have one (or all) of them on your phone right now. And they're changing how we experience dating, relationships and love itself.
According to sociologist Dr. Marie Bragstorm, "One idea that has been really strong in the past – certainly in Hollywood movies – is that love is something you can bump into, unexpectedly, during a random encounter." We no longer live in a world where we think "love is blind, that a princess can fall in love with a peasant and love can cross social boundaries. But that is seriously challenged when you're online dating, because it's so obvious to everyone that you have search criteria. You're not bumping into love – you're searching for it."
Tinder, which was one of the first dating apps to rise in popularity, launched back in 2012. On this app, the main action users are doing is simply swiping left or right based on (let's be real) mainly looks but also a few biographical details. It's like a game. In fact, ​​this action releases dopamine, giving users a sense of pleasure, which keeps people on the platform for long stretches of time.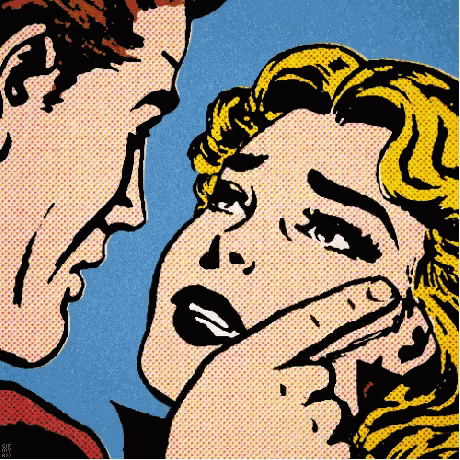 Dinesh Moorjani, who co-founded Tinder, says, "We had some users that were using the app north of 30 to 40 times a day."
And, while internet dating used to be seen as kind of … pathetic, it's now become just another part of the norm. Before dating apps were popularized, it was often seen as a bit geeky to be talking to someone online, especially in the 90s and early 2000s when it was way harder to figure out if you were being catfished. Now, online dating is actually not a bad way to find the right "match."
"Research has shown that we are able to build relationships with each other based on online interactions only," says Elizabeth Timmermans, a Belgium-based researcher and an author of "Love in the Age of Tinder."
"In fact, online, people have a tendency to share more intimate details than IRL," she points out.
In other news ...
📈Stocks: MSCI's global gauge of stocks is up 0.22% at 2790.10 at the time of writing.
Dow Jones added 0.01% to 33,485.29.
Nasdaq Composite advanced 0.76% to 12,087.96.
S&P 500 rose 0.36% to 4,105.02.
Hang Seng Index gained 0.01% to 20,277.01.
🧠Some quick factors to bear in mind:
US stocks rallied on Thursday as investors took in signs of a weaker job market.
Initial jobless claims came in higher than expected at 228,000. This means there may be fewer job opportunities and slower growth.
AMC Entertainment shot up around 21% after a court said no to its request to lift a status quo order, which was crucial for turning preferred stocks into common shares.
Investors are awaiting Friday's non-farm payroll and unemployment reports, which will give a clearer picture of what's going on with employment in the US. Plus, next week is the start of the quarterly reporting season for big banks like JPMorgan Chase and Citigroup.
Hong Kong stocks finished slightly up on Thursday, thanks to a strong reading on Chinese service sector activity.
China's Caixin Services PMI (a report about how well the service sector is doing) was better-than-expected and marked the highest reading since November 2020. In March, it rose from 55 to 57.8.
The US and Hong Kong stock markets will close on Friday for Good Friday.
👄Some comments and chatter:
"I think inflation's going to be sticky going forward, and it's going to be hard to get inflation back down to the 2% target. So we're going to have to stay at it," said James Bullard, Federal Reserve Bank of St. Louis President.
"Jobless claims this morning came in a little higher than expected and that lends credence to the idea that the Fed's rate hikes are beginning to cool down the labor market and slow down the economy. No one knows what it will take to bring inflation back down to the 2% target, but the odds are much higher that it will cause a recession – and even a significant recession – than most people are currently willing to believe," said Chris Zaccarelli, chief investment officer at Independent Advisor Alliance.
🛢Oil: Oil prices held steady on Thursday, with traders considering OPEC+ production cuts, US oil reserves reducing and how the global economy is looking. US crude rose 0.1% to US$80.70, and Brent gained 0.2% to US$85.12 per barrel.
👛Bitcoin: At the time of writing, Bitcoin is down 0.55% at US$28,019.30.
🚁Missing Japanese helicopter: A Japanese military Black Hawk helicopter carrying 10 people went missing on Thursday, disappearing from radar tracking and likely crashing into the ocean near the island of Miyakojima. Rescue efforts to find survivors are currently underway.
💣Lebanon fires rockets at Israel: Israeli police have been raiding the al-Aqsa mosque, leading to tension in the region. On Thursday, according to Israel, dozens of rockets were launched from Lebanon into Israel. No deaths were reported, and it's unclear who is responsible for sending off the rockets.
🤝Saudi and Iranian envoys meet in Beijing: After years of competition and proxy wars, Iran and Saudi Arabia are ready to re-establish diplomatic ties in a deal facilitated by China. Meeting in Beijing, diplomats from both countries spoke face-to-face for the first time in seven years on Thursday.
💬Jacinda Ardern makes a farewell speech: Officially leaving her post as PM of New Zealand, Jacinda Ardern made her final speech to Parliament on Wednesday. She expressed wanting to be an inspiration for others to run for office, saying, "You can be a mother or not, an ex-Mormon or not. A nerd, a crier, a hugger, you can be all of these things and not only can you be here, you can lead just like me."
📢New round of protests in France: Just as some strikes and protests seemed to be dying down in France over pension reform, demonstrators are coming back. Some protesters invaded the building where BlackRock's office is in Paris on Thursday. BlackRock is the biggest money manager in the world. About 100 people were on the ground floor with red flares and smoke bombs for about 10 minutes.
💻YouTube phishing scam: A new, authentic-looking email scam has been tricking users by sending them messages from what seems to be YouTube's real email account. YouTube is now warning people about this phishing scheme that's making claims about a "new monetization policy" and "new rules."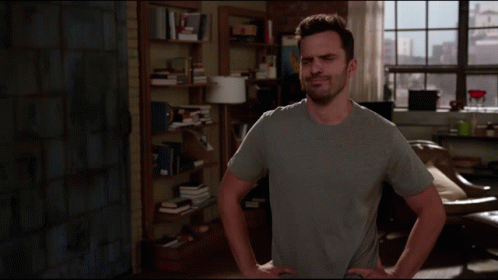 🥩Turkey says to eat more lamb: Beef prices jumped by 20% in March from the month before in Turkey, and the country's Treasury & Finance Minister Nureddin Nebati has a simple solution: eat more lamb. He said young people in the country don't love lamb because of its smell, but the meat is more suited to Turkey's geography and cheaper.
🎧New AirPods case: Apple has patented a new interactive screen design for its AirPods case. Based on the plans submitted to the Patents office, the front of the case would have an interactive touchscreen, kind of like the Apple Watch.
🥊Boxer banned: One of the UK's best boxers, former light-welterweight world champion Amir Khan, has been given a two-year ban from sports after testing positive for doping. UK Anti-Doping said he tested positive for Ostarine, which can help muscle growth and has similar effects as testosterone. Khan has denied the accusation, saying he's never cheated in his life.
💎Amazon diamonds: Amazon is teaming up with a group from De Beers Group to grow artificial diamonds. The company thinks these custom-made gems could revolutionize computer networks. The diamonds would be part of a component that lets data travel farther without breaking down on today's fiber optic systems.
🏫Ye sued over Donda Academy: Ye, formerly known as Kanye West, is in hot water yet again. He's being sued by a former substitute teacher of Donda Academy, a private Christian school he launched. The teacher says that Donda is using "unlawful educational practices" and is breaking some health and safety violations. A lot of weird stuff has come out of this lawsuit so far, like the students only eating sushi every day and Ye banning lessons on the second floor because he's afraid of stairs.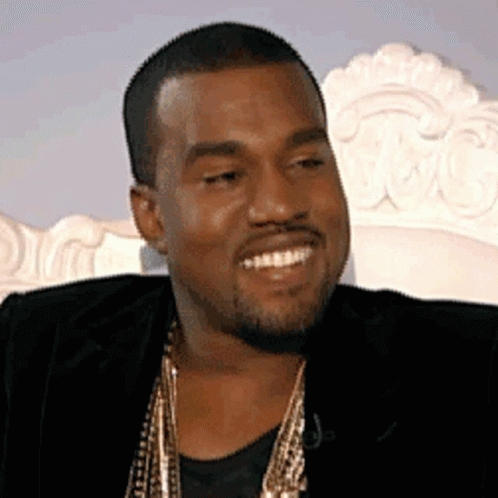 🐿30,000-year-old squirrel: Recently, an unrecognizable ball of mummified skin and fur was uncovered from Canada's permafrost. It turns out this weird find is a 30,000-year-old squirrel. Researchers believe the squirrel, which they've named Hester, was most likely hibernating when he died.
🔭New photos of Uranus: OK, we're trying not to make too many puns here. But NASA's James Webb Telescope has captured new pics of Uranus. Using infrared sensors, the telescope snapped a detailed pic of the planet's dusty rings.
Written and put together by Joey Fung, Vanessa Wolosz, Shebby Farooq and Christine Dulion