Geopolitics
From an explosive close call in Japan to life after 500 days in a cave – Here are today's Headlines
Right now, campaigns are underway for local elections nationwide in Japan.
A few minutes every morning is all you need.
Stay up to date on the world's Headlines and Human Stories. It's fun, it's factual, it's fluff-free.
To start off, we're looking into:
Explosive device thrown at Japan's PM
The backstory: Last year, the world was shocked when Japan's longest-serving (former) prime minister, Shinzo Abe, was shot dead in broad daylight. In response, the police were slammed for not having better security measures. An investigation later found flaws in Abe's protection, leading to the resignation of the national police chief. So now, with that in the backdrop and the upcoming G7 summit next month in Hiroshima, people are on edge about security.
More recently: Right now, campaigns are underway for local elections nationwide. The current Prime Minister Fumio Kishida has made some strides on several fronts. For example, he's been improving relations with Ukraine and South Korea, which has won him a lot of support. It's also fueled rumors that he may call for a general election soon if everything goes well at the by-elections and G7 summit.
The development: On Saturday, there was an explosion during one of Kishida's speeches at an outdoor venue in Wakayama. He was safely evacuated, and no injuries were reported. In footage released by local media NHK, people were seen running away while what appears to be police officers held down a man after the blast. Photos also showed a silver cylinder thought to have been thrown toward Kishida.
According to the local news agency Kyodo, a source close to the investigation said a 24-year-old man was arrested on suspicion of throwing what looked like a smoke bomb toward the prime minister before his speech. Some also speculated that it could have been a pipe bomb. The man's motive for the attack remains unclear at this time.
Big banks are OK
The backstory: After the collapse of Silicon Valley Bank (SVB) and Signature Bank in March, investors are on edge as earnings season kickstarts. And while major banks have suffered billions in devalued bonds and securities that they acquired during low-interest-rate times, all in all, they've been raking in the dough thanks to high-interest rates and a strong US economy.
The development: Earnings season kicked off this week, with many major banks reporting on Friday. So, how did they do? JPMorgan had a killer first quarter, with profits soaring by a massive 52% to US$12.62 billion. With that, by the end of the month, the bank racked up over US$50 billion in deposits.
Citigroup did well revenue-wise, especially in personal banking, with higher interest rates. But its investment banking and equity market revenue took a hit. On the other hand, investors weren't as impressed by Wells Fargo. Its shares slipped 0.2% after the bank's execs warned of a possible economic slowdown in the US due to tightening monetary policy.
With that said, though, most banks are expecting some kind of economic slowdown later this year, with Citigroup's CEO Jane Fraser saying there might be a "mild" or "shallow" recession by year-end because people are spending less.
Update your Chrome browser!
The backstory: The Google Chrome browser has an insanely high user base of over 3 billion people. It's the leading internet browser in the world. As the biggest browser, though, Chrome also has a target on its back when it comes to exploits and hacking, especially when there's a glitch with its system.
More recently: On April 11 (last week), Google discovered its first zero-day vulnerability of this year. In this case, it's a vulnerability in the system that's been found and disclosed but hasn't gotten a patch yet. With a zero-day vulnerability often comes an exploit, which attacks that vulnerability and can lead to info hacks.
The development: Everyone using Google Chrome has been advised to update their browser ASAP. On Friday, Google released a blog post saying that a zero-day vulnerability had been found and could affect computers with Windows, Mac or Linux operating systems. Google also described the risk as "in the wild," meaning it isn't just theoretical; it's actually being used in real-world hacks. But Google now has a patch; all you need to do to keep your browser secure is update it.
To end, we'll look into:
NASA's Mars simulation habitat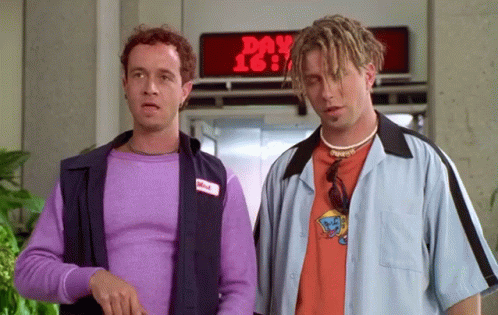 NASA is gearing up for a lot of new developments in the near future. We're going to the moon again for the first time in 50 years in 2024 with the Artemis II. But, the space agency has its ambitions set even further. Literally. Like Mars far.
At the NASA Johnson Space Center in Houston, Texas, NASA has built a Mars simulator, which it's using for research to see if humans would be able to live on Mars for an entire year. On Tuesday, it unveiled the simulator, where four volunteers (who actually aren't astronauts but are people extensively studying STEM subjects) will live for a year starting this June. Researchers want to see how living in this pod with limited resources with one another will affect human health. The project is called the Crew Health Performance Exploration Analog, or Chapea.
"As we move from low Earth orbit, from moon to Mars, we're going to have a lot more resource restrictions than we have on the International Space Station and we're going to be a lot further from Earth or any help from Earth," said Dr. Grace Douglas, Chapea's principal investigator.
So, what does this simulator look like?
Inside a warehouse is an isolated 1,700-square-foot, 3D-printed structure with four private bedrooms, a kitchen, two bathrooms, and a common living room area with recliners, a Play Station3, board games and even TVs. There are also dedicated workspaces, a mini-gym, a crop-growing/gardening area and a medical bay where scientists will get medical samples from the four crew members.
And outside of this structure is a sandy "outdoor" area that's supposed to mimic Mars. Crew members will go on exploration walks and participate in activities out here, where they'll be given VR headsets and a treadmill to make the experience more Mars-like. This could be like hiking for hours or dusting red sand off solar panels outside of their space homes.
But it's not just the isolation that NASA wants to mimic; it'll also be things like resource limitations, such as food. On top of that, communication from the humans in the simulator will take over 20 minutes to reach the outside world – just like how it would be if astronauts were communicating with Earth.
Douglas explains, "During this time, we'll be collecting that cognitive and physical performance data to really understand in relation to those resources how we're supporting them. Ultimately, this information can be used by our mission planners and our vehicle developers to make informed decisions on the resource trade with the risk to health and performance."
In other news ...
🗺Sudan crisis: The Sudanese army and the Rapid Support Forces (RSF) have been struggling for power in Sudan, with the RSF claiming certain regions as its own. In the past few days, violence has escalated between the two, and now at least 59 people have died. It's not clear who has control over which areas at the moment, but some later accounts show the army has regained control of the airport.
🌾EU grain deal dispute: Because the war in Ukraine caused blocks in some Black Sea ports, a lot of Ukrainian grain has stayed in Central European countries, causing problems for local farmers since it's cheaper than domestic products. So, Poland and Hungary both tried to ban Ukrainian grain. But, on Saturday, the EU said that unilateral action on trade by individual EU member states isn't an option.
👐Easter POW exchange: As part of an exchange agreement with Ukraine, Russia released over 100 POWs as both countries celebrate Orthodox Easter. There's no info about how many Russian POWs were released by Ukraine, but the Wagner Group released a video showing Ukrainian POWs getting ready for an exchange.
💬G7 ministers talk fossil fuels: Certain members of the G7, like Canada, have been pushing for a fossil fuel phaseout date for 2030. During a talk on Sunday, though, the G7 ministers set new goals for alternative power sources without deciding on a phaseout date. They decided to make new collective targets for solar and wind power and made a goal to speed up renewable energy development to stop being so dependent on fossil fuels.
⚡Germany ends its nuclear era: For decades, Germany has seen tons of anti-nuclear protests pushing the government to end the use of nuclear tech that critics say is unsafe and unsustainable. On Saturday, Germany shut down its last three running nuclear power plants. Germany, which is still the largest producer of lignite (dirty coal), is now looking to build up its hydrogen power.
💻Amazon's Bedrock: AI has been owning the tech game since last year, with OpenAI launching Dall E and Chat GPT within months of one another. Now, Amazon wants a piece of the AI pie, announcing its own AI venture: Bedrock. Last Thursday, Amazon launched this new service which hosts third-party AI products. This allows customers to build and scale these generative AI models in the ways that they need.
🎮Angry Birds deal: Rovio Entertainment is the company that developed the game Angry Birds, which has become a cultural phenomenon. Now, Rovio is in talks with Sega for a buyout. According to WSJ, Sega will pay US$1 billion if the deal is finalized.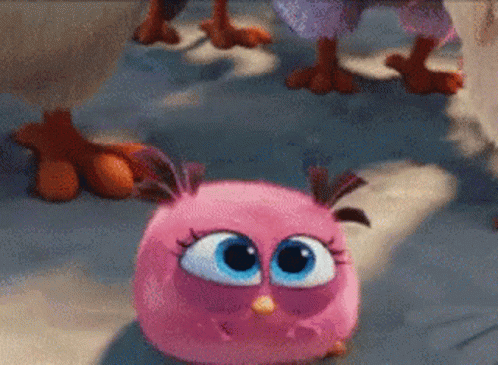 🚫First full TikTok ban: Western governments have banned TikTok over security concerns left and right. And the US has considered a nationwide ban on personal devices. Last Friday, Montana became the first state to pass a bill to ban TikTok completely, prohibiting the company from operating in the state and shutting down any available downloads. If the governor signs off, the ban will start in January. In a statement, TikTok hinted that it might seek options to oppose the bill.
👟Nigo and Nike: Japanese fashion designer, DJ and entrepreneur Nigo has signed a deal to work with Nike for the first time. ⁠According to a report from Complex's Brendan Dunne, Nigo and Nike have kicked off work for the first offering from the collab. ⁠
🤖Elon's AI plans: Tesla and Twitter CEO Elon Musk is planning an AI startup that will compete with OpenAI, according to the Financial Times. Reportedly, he's already assembled a team to work on the project and ordered thousands of processors from Nvidia. He's also held talks with Tesla and SpaceX investors about funding.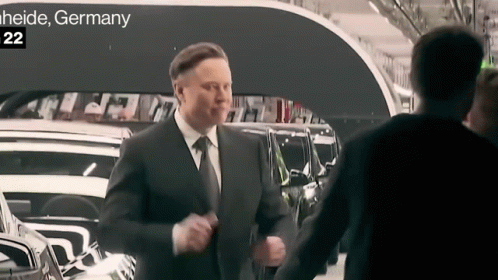 🔫World's first smart gun?: A US-based tech company has said it's built the world's first biometric smart gun. Customizable LEDs show when the weapon is armed, and it locks automatically when not in use. It's also secured by fingerprint and 3D infrared facial recognition. The gun is aimed at people wanting a defense weapon that can't end up being used by children or criminals.
🚀Jupiter moon mission: Gas giant Jupiter has a few moons, three of which might contain life! On Friday, the European Space Agency's Juice, or Jupiter Icy Moons Explorer, mission launched to take the eight-year trip over to the planet. Juice will spend 3.5 years orbiting Jupiter and three of its moons: Callisto, Ganymede and Europa, to see if they contain livable oceans underneath their icy exteriors.
🎤North on stage: Kim Kardashian and Kanye West's 9-year-old daughter North West got to hop on stage with some friends at a Katy Perry concert in Las Vegas on Saturday. They danced alongside the singer, and when North was asked what she wanted to be when she grew up, she said, "everything."
🎬Michelle Yeoh making a splash: Actress Michelle Yeoh recently made history as the first Asian woman to win an award for best actress. Following the Oscars, she returned to her hometown in Malaysia to pay respects at her father's grave and celebrate her win with her mother. Over the weekend, she also popped in at the 41st Hong Kong Film Awards to present an award.
🎭Saying goodbye to the Phantom: Legendary Andrew Lloyd Weber musical "The Phantom of the Opera" has been Broadway's longest-running musical, being performed over 14,000 times in 35 years. On Sunday, audiences said goodbye to the Phantom as the show ran its last Broadway performance.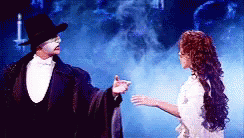 🛫Paper airplane news: Earlier this month, Ohio YouTuber Ross Smith posted a video of him launching an enormous paper airplane in a park. He said it was the world's biggest, but that record is likely still held by a team of tech students who built one with a wingspan of 59.74 feet in 2013. But, three aerospace engineers in South Korea did break a paper plane record over the weekend with the longest flight – their paper aircraft flew almost the length of a football field, 88.31 (just over 289 feet). The previous record was set in April of last year.
🌚Hong Kong eclipse!: People in the city can see a rare partial solar eclipse this Thursday, according to the Hong Kong Observatory. This will be the first sighting in almost three years.⁠ The eclipse will happen between 12:34 and 1:16 pm on April 20, reaching its maximum magnitude at 12:55.
⁠🧗‍♀️Spanish climber emerges from cave after 500 days: In November 2021, Spanish climber Beatriz Flamini went into a cave near Granada, working with a team of scientists to see how the human mind and body can deal with extreme solitude and deprivation. After 500 days, Flamini has come out from the dark, believed to have broken the world record for the longest time someone has spent alone in a cave. While down there, she read 60 books, kept up with her fitness regime and became very annoyed by the flies she had to deal with.
---
Enjoying our TMS Headlines?
Forward it to a friend! After all, sharing is caring.
Anything else? Hit reply to send us feedback or say hello. We don't bite!
Written and put together by Joey Fung, Vanessa Wolosz, Shebby Farooq and Christine Dulion