Covid
From Hong Kong home sales on the rise to the return of the flip phone – Here are today's Headlines
Hong Kong's property market took a massive hit last October, dropping to the lowest prices in five years.
A few minutes every morning is all you need.
Stay up to date on the world's Headlines and Human Stories. It's fun, it's factual, it's fluff-free.
To start off, we're looking into:
Buckle up, homebuyers of Hong Kong
The backstory: As we all know, the Hong Kong government loosened restrictions and reopened the border with mainland China after shifting its COVID policy stance. Since then, the city has even been actively hosting events like Art Basel, a business summit, a summit for family offices, attracting high-net-worth individuals and more, all of which have injected new hope for the local economy, which took a proper beating during COVID. Now, one sector that really needed that fresh dose of optimism was the property market.
More recently: Specifically, Hong Kong's property market took a massive hit last October, dropping to the lowest prices in five years, with interest rates rising and expats leaving. But guess what? The market is expected to make a comeback. This comes after the government reduced the tax rate for properties up to HK$9 million (US$1.1 million) in February, a move expected to benefit some 37,000 people.
The development: In March, property sales hit a 20-month high, with over 6,600 units sold, according to property consultancy CBRE. The market is especially hot for homes priced between HK$4 million (US$510,000) and HK$5 million (US$637,000), making up about 17% of total transactions in the first quarter of  2023. To top it off, the city's about to see an influx of new housing projects, with Ricacorp Properties expecting 119 new private housing projects with 40,291 units to start this year.
What's going on in Sudan?
The backstory: In 2019, the dictator of Sudan, Omar al-Bashir, was ousted after an uprising. Without Bashir in power anymore, the friction between different security forces grew. One of those is the Rapid Support Forces (RSF),  led by General Mohamed Hamdan Dagalo, aka Hemedti. The other is the Sudanese armed forces, led by the current Sudanese leader General Abdel Fattah al-Burhan. Up until recently, the two forces were allies.
The development: Over the weekend, fighting has exploded between them. They're fighting for power and dominance of the country, with both claiming control of the presidential palace and the international airport in Khartoum. On Tuesday, they agreed to a US-brokered ceasefire, but that failed. A second cease fire also seemed to fail on Wednesday.
There's a lot to unpack here, so click into the site for the full explainer.
More chips for the EU
The backstory: The semiconductor industry has faced a lot of pressure with COVID-related supply chain issues and geopolitical tensions between the US, China and Taiwan. The US also put chip export curbs on China, increasing competition and incentivizing domestic chip production, with major producers like TSMC building new factories in the US.
More recently: Last year, the European Commission's proposed EU Chips Act aimed to ramp up the bloc's chip production to 20% of global output by 2030 (right now, it's at about nine, by the way). It's pretty much been motivated because of how much supply chains were messed up during COVID and the ongoing geopolitical issues.
The development: The EU just gave the green light to a €43 billion (US$47 billion) plan to boost its own semiconductor industry to keep up with places like the US, Taiwan and China, which are leading the global pack on the chip front. In fact, they wrapped up discussions in just a little over a year, which is fast for the bloc. The move marks the first of several plans to let governments get more involved in supply chain matters.
But before all this, though, the Chips Act still needs to be approved by the European Parliament and EU member countries and then published in the Official Journal to
To end, we'll look into:
The flip phone comeback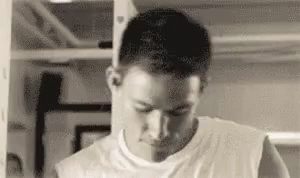 Do you remember your first flip phone? Well, that nostalgia may be making a comeback with the growing popularity of new foldable smartphones.
Google is coming out with its first foldable smartphone, the Pixel Fold, which could end up with a price point of over US$1,700. Internally at the company, the project is called, "Felix." We can expect that launch at some point mid-year, with a formal announcement at Google's annual developer conference early next month. Before this news, Samsung has been dominating the whole foldable smartphone space. Currently, you can buy the Galaxy Z Fold 4 for US$1,799.
Dr. TM Roh, Samsung's president and the head of its Mobile Experience Business, has said that this kind of phone model is the future. "Three years ago, Galaxy foldables could be summed up in a single word: radical," he said last year. "Very quickly, however, it became clear that this groundbreaking, flexible design fit perfectly into modern lifestyles. As a result, what was once a novelty three years ago, is now the preferred choice for millions."
So, are foldable phones once again entering the mainstream, like they did 20 years ago? Well, according to Roh, 70% of buyers with foldable devices switched up for a flip-style cell phone in 2021.
And with the Y2K aesthetic popping off on social media right now for younger people (thank you, TikTok), there's definitely an appeal to the idea of a flip phone comeback. Google told USA TODAY that searches for "flip phone" have increased by over 140% over the past five years.
"It started with Samsung's flip phone and has been a big hit in South Korea," explains Tim Bajarin, a longtime tech analyst and Chairman of the market research firm Creative Strategies. "Then it started showing up in TikTok videos, which got the attention of Gen Z, a demographic not familiar with the flip phones of the 1990s, and they began searching for those models."
The capabilities of a modern-day smartphone with the look and feel of your first-ever cell phone? Modernized nostalgia? Doesn't sound too bad…
In other news ...
📉Stocks: MSCI's global gauge of stocks is down 0.09% at 2833.39 at the time of writing.
Dow Jones dipped 0.23% to 33,897.01.
Nasdaq Composite edged up 0.03% to 12,157.23.
S&P 500 lost 0.01% to 4,154.52.
Hang Seng Index dropped 1.37% to 20,367.76.
🧠Some quick factors to bear in mind:
On Wednesday, investors were mostly taking some time to digest all the corporate earnings reports that came out.
Netflix had a bit of a rough go despite beating earnings estimates for Q1, with its stock dropping 3.2%.
Tesla slid 2% after lowering its prices for the sixth time this year. And things got even worse after its quarterly report during after-hours trading, which showed a tumble in earnings.
On a positive note, Morgan Stanley beat Q1 revenue and profit estimates, with its wealth management sector being a notable performer. But its investment banking revenue numbers weren't so hot.
Western Alliance Bancorp surged by 24.1% after the company posted better-than-expected earnings.
Over in Hong Kong, stocks fell as investors continued to watch earnings season unfold and Fed official commentary on US interest rate hikes.
The Hang Seng Tech index plunged 2.3%. And even though Chinese regulators reportedly decided to lower the fine it would give to Ant Group by less than a quarter to 5 billion yuan (US$728 million), according to Reuters' sources, Alibaba's shares still dropped 2.7%.
👄Some comments and chatter:
"Corporate results are being seen as being in large part company-specific news versus market news. If that keeps us relatively calm and unchanged for now, while the sample set of reporters is still quite small, I think that's a positive," said Art Hogan, chief market strategist at B Riley Wealth.
"Portfolio managers are trying to reduce risk because of concerns that nothing good can happen after so much central bank tightening, companies are losing pricing power and a margin squeeze is happening in the background and that's what to look for when the dust settles on quarter one," said Andrew Pease, head of investment strategy at Russell Investments.
🛢Oil: Oil prices fell by 2% Wednesday, hitting a two-week low. This was after the dollar got stronger, and traders worried about the Fed's upcoming interest rate hikes. With that, US crude fell 2.1% to US$79.16, and Brent lost 2% to US$83.12 per barrel.
👛Bitcoin: At the time of writing, Bitcoin is down 3.80% at US$29,173.59.
🤼Indian population to surpass China: The UN just released its "State of World Population Report" for 2023. The organization says India will surpass China as the world's most populated nation, with 2.9 million more people, by the end of this year. India's population will reach 1.4286 billion by the middle of this year, while China's will be 1.4257 billion, but it's not clear exactly what date this shift will happen.
👩‍⚖️Russia continues to crack down on treason: Russia has been cracking down on criticism and dissent, especially since the war in Ukraine began last year. On Tuesday, the Russian parliament voted to approve using life sentences for people convicted of treason, which is seen as part of this campaign to punish perceived traitors. It also introduced a new law that punishes people who help carry out the legal decisions of international groups that don't include Russia with five years in prison.
📢Federal strike in Canada: A union for Canada's federal workers has been calling for higher pay and clarity on what's going on with work-from-home rules, among other issues. On Wednesday morning, about a third of the country's federal workers walked off the job. This is one of the biggest strikes in Canadian history.
🥵Heat waves envelope Asia: Last year, much of Asia saw record-breaking heat waves. Now, as summer comes back to the region, so does the heat, with severe heat waves leading to deaths and closed schools in India and more record-breaking temps in China. Some climatologists, like Maximiliano Herrera, see this climate event as the "worst April heat wave in Asian history."
💾Are Russian hackers targeting Western infrastructure? On Wednesday, the UK cyber defense agency said that Russia-aligned hackers pose a threat to Western critical national infrastructure. They've allegedly already pulled off big online campaigns against public websites, even briefly throwing them offline. But these groups want to do bigger, more substantial damage to national digital infrastructure, like gas distribution.
♥Eighty years since the Warsaw Ghetto uprising: In the middle of World War II, on April 19, 1943, some Jews forced to live in Poland's Warsaw Ghetto launched an armed uprising against their Nazi oppressors. This led to a month of fighting, seen as the biggest rebellion against the troops responsible for the Holocaust. Today, 80 years later, we remember their self-sacrifice and bravery and the historical meaning of this major uprising.
📄Meta layoffs a go: Meta, Facebook's parent company, recently announced plans to lay off around 10,000 employees in an effort to cut operational costs. Welp, a memo seen by Bloomberg says the company is ready to start announcing job cuts. According to the memo, all of Meta's projects – Facebook, WhatsApp, Instagram and Reality Labs – will be affected.
🏎Tesla continues to cut prices: Tesla has been cutting its prices and developing less-expensive car manufacturing techniques as other car-makers are putting more affordable EVs on the market. Now, it's already cutting prices for the sixth time this year to really boost demand and stay ahead in the US markets.
🍿Netflix delays password-sharing limits: It seems like Netflix has been trying to crush password-sharing among subscribers forever now, but it still hasn't actually launched limitations against the practice. Again, the streaming platform is pushing back plans, saying that it will roll out its paid account-sharing alternative (so that users have to pay more as different people log onto their accounts) next quarter, already having pushed back that move once before.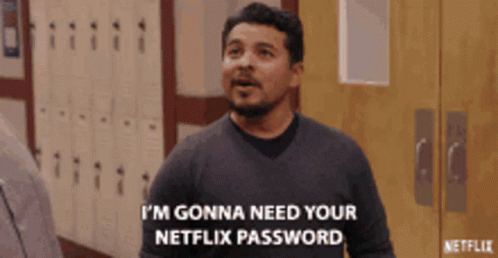 🕶Apple's AR/VR headset: Tech giant Apple recently revealed plans for its upcoming AR/VR headset, which will cost around US$3,000 and is set to debut at a conference in June. The company is seeking to expand software offerings for the headset to attract people wary of the tech and expand interest. These reportedly include gaming, fitness and collaboration tools, new versions of iPad features and services for watching sports.
🎮Nintendo's Indie World showcase: Nintendo released a 20-minute Indie World presentation to show off some new games it has in the pipeline. This showcase video includes footage from highly-anticipated games like Cult of the Lamb DLC, Oxenfree II, Mineko's Night Market, Five Nights at Freddie's: Security Breach and more.
🤑Kim K is hiring: Kim Kardashian's private equity firm SKKY Partners is hiring on Wall St., and it's just brought on a new COO. The firm has almost 12 employees, but it's expecting to pass 15 by the end of the year, according to co-founder Jay Sammons.
🌚Australia's rare hybrid eclipse: Parts of Australia, East Timor and Indonesia will get to see a hybrid solar eclipse, which is a pretty rare experience. Also known as an annular eclipse, people on one sight path could see this event, where the moon looks the same size as the sun, and people on another could see the moon as smaller than the sun on Thursday afternoon, Australian time.
💸That's a deal: Japan's ANA Holdings made a serious slip-up when it accidentally listed business-class tickets headed through Japan to the States and back to Southeast Asia for US$550 – these are normally around US$10,000. The company's said it would honor the price for those that actually rushed to the site to buy the discounted tix. But, for those that only reserved the spots, they'll have to pay a "fair price."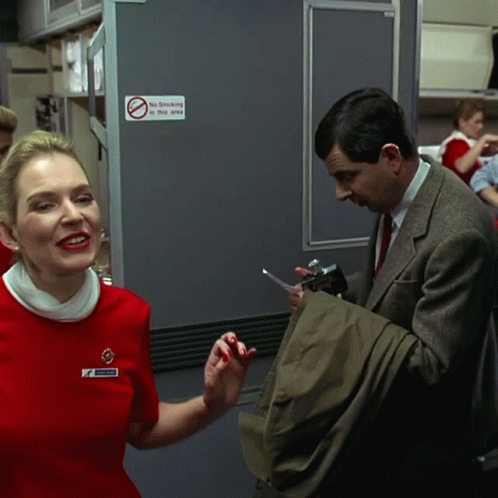 🎤Frank Ocean is out: Hopefully, TMS' Frank Ocean fans were able to catch the fan-posted livestream from @morgandoesntcare during his weekend Coachella performance, which was pulled from official streaming at the last minute. Fans were anticipating the singer's first performance in six years, but he's now said he's pulling out of his second weekend performance due to some injuries in his leg. But you can watch or listen to Ocean's first performance at Morgan's IG links page.
☔This just in: The weather is cray in Hong Kong. Has anyone noticed?
---
Enjoying our TMS Headlines?
Forward it to a friend! After all, sharing is caring.
Anything else? Hit reply to send us feedback or say hello. We don't bite!
Written and put together by Joey Fung, Vanessa Wolosz, Krystal Lai and Christine Dulion