Tesla
From the Tesla Autopilot crash case to Twitter blue check chaos and a fiery dragon – Here are today's Headlines
In 2019, Justine Hsu's Model S Tesla, which was on Autopilot, swerved and hit a curb, injuring her face.
A few minutes every morning is all you need.
Stay up to date on the world's Headlines and Human Stories. It's fun, it's factual, it's fluff-free.
To start off, we're looking into:
Tesla Autopilot crash case
The backstory: In 2019, Justine Hsu's Model S Tesla, which was on Autopilot, swerved and hit a curb, injuring her face. She sued Tesla in 2020, seeking over US$3 million in damages. In her lawsuit, Hsu outlined negligence, fraud and breach of contract. Tesla's response? It argued that Hsu was using Autopilot on city roads, which Tesla's manual says not to do, and that the accident was not the company's fault.
More recently: Tesla's Autopilot technology has been causing quite a stir over the last two years. In fact, The US National Highway Traffic Safety Administration, the California Department of Motor Vehicles and the US Justice Department have all gotten involved to some extent, looking into Tesla's self-driving capabilities after a bunch of accidents. In February this year, Tesla also recalled over 360,000 cars for similar issues. But even with all this drama, Tesla's CEO Elon Musk is still confident the company can pull it off and achieve Full Self-Driving capabilities this year.
The development: Tesla won in a California state court trial on Friday over its Autopilot feature. One of the jurors said to Reuters that the feature doesn't mean the car drives itself. The jurors also said they believed the driver was to blame for being distracted while driving. Also, the airbag apparently worked fine. So, overall, Hsu wasn't awarded any damages.
LVMH is reportedly saying bye to Hong Kong
The backstory: Once upon a time, Hong Kong was the go-to place for shopping for Chinese tourists looking to snag luxury items at lower prices. But things haven't been the same for the past few years. Between the social unrest and COVID and the tourism drop, many big fashion names like Tiffany, Valentino and Burberry had to close stores in the city.
More recently: On another note, luxury juggernaut LVMH, which owns Dior, Givenchy, Marc Jacobs, Tiffany and a bunch more brands, had a killer first quarter, with its fashion and leather goods sales shooting up by 18%, dropping the jaw of analysts. And the group has excited Chinese buyers to thank for this, with the unit's sales in China spiking by double digits. This comes after China's first-quarter GDP growth rate also beat analyst expectations, hitting 4.5%, the most since the first quarter of last year.
The development: LVMH is now reportedly shaking things up by shifting its focus away from Hong Kong and towards bustling cities in mainland China like Shanghai, Chengdu, Guangzhou and Shenzhen. According to insiders speaking to Bloomberg, execs expect Chinese consumers to spend more in the mainland and for spending on luxury items to double pre-COVID times. LVMH is also moving some senior execs and brand headquarters to the mainland as well.
Blue check chaos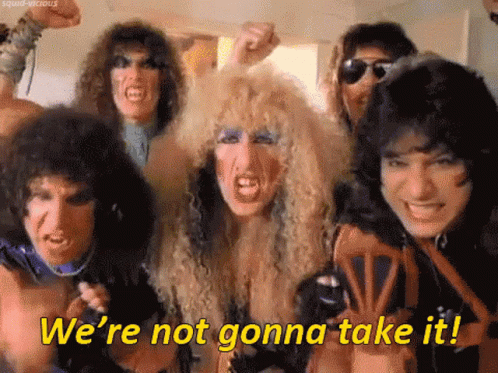 The backstory: From his Twitter takeover last November, CEO Elon Musk planned on making blue-check verification only available to Twitter Blue users, initially with a subscription of US$20 a month. When public figures like author Stephen King said they weren't interested in paying for verification, Musk brought that price down to US$8 per month for the site and US$11 monthly for app users. But a lot of famous names have still said they won't pay. On Friday, legacy-verified accounts begin losing their blue checks if they weren't subscribed.
The development: But on Sunday, Twitter users began noticing that some non-subscribers had their checkmarks restored. Along with this came a false statement on their profile that they'd paid for Twitter Blue and verified a phone number. Most of these accounts were big-name celebs or profiles with more than a million followers. Musk responded, saying he's personally paying for these subscriptions.
But a lot of users don't want the check and are fighting back. Read the full story on our site.
To end, we'll look into:
Can stress make you biologically older?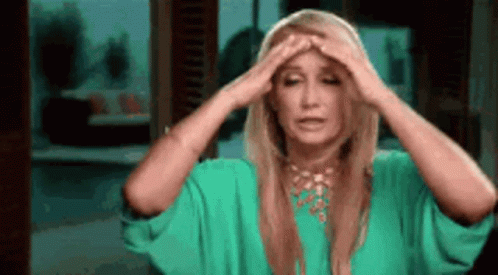 Stress is pretty bad for your health in a lot of ways. If you experience it long-term, this is especially true. It's been associated with health risks like hypertension, heart attack or stroke and affects circulatory inflammation, metabolism, mental health and more.
We're not trying to stress you out over your stress, but there's not much good news about it. And, chances are, you sort of know this already.
Recently, a new study came out about how stress affects biological age. In the journal Cell Metabolism, researchers showed how stress could increase the biological age of humans and mice. Chronological age and biological age are two different things when it comes to how our bodies change over time. So, for example, if you've led a really healthy life as a 50-year-old man (chronological age), you might just have the body functions of a 40-year-old (biological age) and vice versa.
According to the study, "In the most fundamental sense, our data reveal the dynamic nature of biological age: stress can trigger a rapid increase in biological age, which can be reversed."
So, scientists have confirmed that stress can have an aging effect. But, the study also shows that age recovery is possible via a bit of TLC.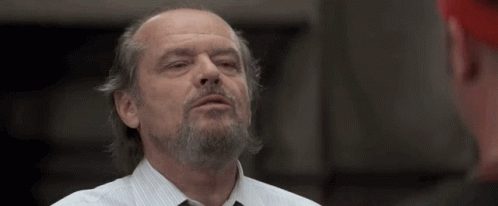 "Previous reports have hinted at the possibility of short-term fluctuations in biological age, but the question of whether such changes are reversible has, until now, remained unexplored. Critically, the triggers of such changes were also unknown," said co-senior study author James White of Duke University School of Medicine.
After experiencing a stressful or traumatic event, our bodies may jump forward in biological age, with a 40-year-old body functioning more like a 45 or 50-year-old one. But these effects don't have to be permanent. Within days or weeks of that stressful time ending, the body can be restored back to its former biological age with rest and recovery practices like exercise, meditation, eating right and reducing alcohol consumption.
The study doesn't really address long-term stress and biological age changes and recovery, but this is a good start to understanding how our bodies fluctuate in functioning when we're going through really stressful times, like COVID and getting pregnant.
"A clear pattern that emerged over the course of our studies is that exposure to stress increased biological age," the report said. "When the stress was relieved, biological age could be fully or partially restored."
In other news ...
🚁International embassies evacuate from Sudan: Last week, we covered the fighting in Sudan between two different security forces. As the situation there has entered its second week and is throwing the capital of Khartoum into uncertainty, countries are trying to evacuate their embassies. Along with the United States, England and France are among those trying to remove their diplomats safely.
🚓Amritpal Singh arrested in India: For weeks, Indian authorities have been trying to find and arrest separatist figure Amritpal Singh, which even led to an internet shutdown in some areas and hundreds of related arrests. Now, Singh has been taken in by the Indian police, according to Punjab police on Sunday.
👮‍♂️Kenya starvation cult investigation: Earlier in April, a Christian cult was discovered in Malindi, Kenya, where members had been told that if they starved themselves to death, they'd go to heaven. The leader of the cult was taken into police custody. Now, Kenyan police are leading an investigation of the Good News International Church by exhuming the bodies of 21 of the cult's alleged victims.
🗺Ukrainian forces cross a key river; Russia moves on Bakhmut: As the world looks to Ukraine for its spring counteroffensive, it looks like Ukrainian military forces have successfully put themselves on the eastern side of the Dnieper River. But now Russia is saying it's captured more territory in the city of Bakhmut.
🤝The Philippines and China will up communication: Both the US and China are looking for more influence in the Indo-Pacific region. The US and the Philippines recently agreed to give the US more of a military presence in the Philippines. But now, the Philippines and China are working together to boost communications and work out their own rival interests in the South China Sea.
🚫Russia and G7 tensions: The G7 met in Japan last week, where representatives talked about boosting support for Ukraine in the war. The countries are considering a major ban on exports to Russia. On Sunday, former Russian president Dmitry Medvedev said that if this export ban goes through, Russia will move to cancel the Black Sea Grain deal, which makes it possible for Ukraine to export grain.
❓Ukraine sovereignty questioned by China: On Friday, Chinese ambassador Lu Shaye said in a televised interview in France that former USSR countries "don't have actual status in international law" because there's no international agreement "to materialize their sovereign status." Now, France, Ukraine and other Baltic states are pushing back against this question of independence.
👑Gold heist in Canada: Police in Canada are investigating a heist of more than C$20 million (US$15 million) in gold and other valuable items at the Toronto airport. The items came through on Monday evening in a container that had been securely stored after being removed from a plane, but it went missing later.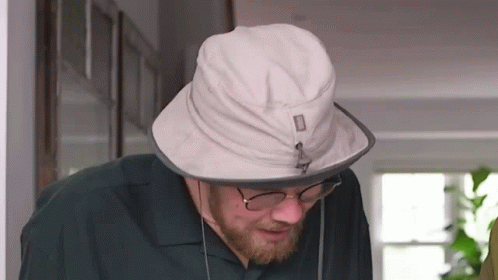 🤑Facebook's US$725 million settlement: Facebook just agreed to settle a class-action lawsuit for US$725 million in California involving third-party access to user data, including the whole Cambridge Analytica data collecting. If you had a Facebook account between 2007 and 2022 and were residing in the US during that time, you can file your own claim for part of that settlement money.
💔RIP Barry Humphries: Australian comedian Barry Humphries, who invented the iconic comedic character Dame Edna Everage in the 1970s, just died at age 89. He's also known for voicing Bruce the shark in "Finding Nemo" and for his appearances in "Spice World" and "The Hobbit."
👵Greying hair glitch discovered: Noticing your first grey hairs is always a shock. This happens when melanin-producing stem cells stop functioning like they used to. A new study in mice found that stem cells can transition in and out of their melanin-producing state but that the cells essentially get tired of the process the more a hair falls out and regrows from the follicle, eventually resulting in the strand no longer receiving those protein signals to color the hair.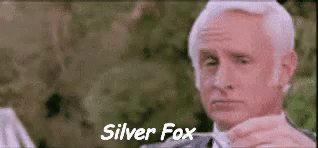 🚒The happiest place on Earth: At Saturday night's Fantasmic show in Disneyland, California, the giant animatronic dragon featured went up in fire. At first, some guests thought the fire was a new part of the show, but that was … not the case. The fire is being investigated, but everyone was evacuated safely from the show, including Disney staff.
---
Enjoying our TMS Headlines?
Forward it to a friend! After all, sharing is caring.
Anything else? Hit reply to send us feedback or say hello. We don't bite!
Written and put together by Joey Fung, Vanessa Wolosz, Krystal Lai and Christine Dulion