Geopolitics
From a deeper look into the Sudan crisis to remembering Freya, the walrus – Here are today's Headlines
It's time to take a deeper dive into what's going on in one of the largest but poorest African nations.
A few minutes every morning is all you need.
Stay up to date on the world's Headlines and Human Stories. It's fun, it's factual, it's fluff-free.
To start off, we're looking into:
Sudan's crisis
The backstory: We've been talking about the ongoing situation in Sudan for a while, but with the crisis continuing to unfold and evacuations going on, it's time to take a deeper dive into what's going on in one of the largest but poorest African nations.
The development: Throughout the past few weeks, thousands of people have fled the country. In fact, Saudi Arabia conducted one of the largest evacuation efforts, which carried over 2,000 people out of Sudan through the Red Sea last weekend.
Several African presidents have said they would visit the capital of Khartoum, but that hasn't yet happened. The US, UK and EU have called for a ceasefire, and most are just trying to get the two generals to talk while getting their own citizens out of the country ASAP.
Ceasefires have mostly failed, with small successes in between. Fighting is ongoing, with citizens caught in the crossfire. Click the link here to learn more about how this whole conflict got started.
China's Zibo becomes a nation favorite
The backstory: As China's COVID policies continue to ease, traveling within the country has skyrocketed. In fact, according to China's top online travel agency, Trip.com, this May Day holiday, aka Labor Day, has seen bookings for domestic hotels and air travel from Saturday to Wednesday exceeding pre-COVID levels. Mind you, this is the nation's first extended break since the country got rid of its COVID restrictions, so you can only imagine the excitement.
The development: While the major city hubs like Beijing, Guangzhou and Chengdu were some of the most popular tourist destinations, the crowds this holiday has drawn has even taken locals in the world's second-most populous country aback. For example, Shanghai Railway saw its busiest day on April 29, with around 651,000 passengers being transported in one day, operating nearly an extra 390 trains to deal with the load.
But it's not just the big cities seeing this foot traffic left, right and center – many are also leaving the beaten paths to visit less explored cities like Zibo. Zibo is in the center of the Shandong province, and when train tickets to the city went on sale in early April, the Beijing to Zibo route sold out in under 60 seconds. Through good reviews and social media, the country's citizens, specifically budget-concerned zoomers, caught on that it's a city where you can really get bang for your buck, like getting 35 meat skewers for US$10. It's become the hottest destination in the country, with the highest hotel occupancy rates in the nation this Golden Week, according to booking app Meituan. Local authorities are actually telling people to avoid it during this period now.
Jack Ma returns to teaching
The backstory: Chinese entrepreneur Jack Ma, who co-founded Alibaba Group, actually used to be a teacher. He was an English teacher for a few years before getting Alibaba off the ground in 1999. With Alibaba quickly becoming a giant in the e-commerce space, though, Ma is better known as a businessman. At one point, he was the richest man in China. After 20 years at the company, he retired from Alibaba back in 2019., and stepped away from the board in 2020.
More recently: Ma has been a bit of a recluse over the past few years since China's regulatory crackdown on private businesses in 2020. He actually ended up leaving China for a year, spending a lot of that time overseas in Tokyo. But, in March, he came home to China. In April, he was appointed an honorary professor at the University of Hong Kong.
The development: Now, China's best-known businessman has been invited to a visiting professor position at Tokyo College, which is run by the University of Tokyo. The contract ends in October, but there's potential for annual renewal here. Ma is returning to his teaching roots, expected to advise on research and also give lectures on management and business start-ups. Some of that research is going to deal with sustainable agriculture and food development.
To end, we'll look into:
Bhutan and bitcoin
The small kingdom of Bhutan in southern Asia is known for producing hydroelectricity, which is how its population of 800,000 fuels its homes. In fact, hydro-electric power makes up 30% of Bhutan's GDP, and the country has been taking advantage of the resource in an interesting way.
The currency used in Bhutan, ngultrum, was established in 1974. But using money wasn't all that mainstream there – Bhutanese people have historically had a more barter-like economy.  But in recent years, the government of Bhutan has shown an interest in crypto. A few years back, it connected with US-based fintech company Ripple to work on a crypto version of ngultrum. Included in this plan was an open-source ledger that's supposed to be carbon-neutral and 120,000 times more efficient than proof-of-work blockchains.
In another move into the crypto industry, the government has also looked to mine its own bitcoin. Now, Bhutan is using its plentiful sources of hydroelectricity to power a crypto mine. This makes it one of the only countries with a state-run crypto mine aside from El Salvador.
It's unclear when this mining started, exactly, but the Bhutanese government did tell a local newspaper that the project began "a few years ago as one of the early entrants when the price of Bitcoin was around USD 5,000." This local exposé was later confirmed by Forbes. Bitcoin was at this value around April 2019. It's now at about US$28,000.
A couple of weeks ago, it was reported that Bhutan had been accumulating millions in bitcoin, but now we know that the kingdom isn't just collecting it. It's creating it. And this has all been pretty under wraps, with citizens kept out of the loop. Druk Holding and Investments (DHI), the Bhutanese royal government's commercial arm, only confirmed the mining project this weekend. The scale of the mining operations, its location, size, and profitability, are all private information. But DHI has basically confirmed that the mining project pays for itself and is using green energy.
"It's concerning that Bhutan's resources have been invested in a secretive manner in a highly volatile and risky investment which has a big environmental burden," a former international advisor told Forbes, asking to stay anonymous.
"At the same time, we are fostering relevant human capital for industries of the future, ensuring our citizens are equipped to participate in the modern global economy from within Bhutan," DHI told The Bhutanese.
In other news ...
📉Stocks: MSCI's global gauge of stocks is down 0.08% at 2,833.60 at the time of writing.
Dow Jones dropped 0.14% to 34,051.70.
Nasdaq Composite decreased 0.11% to 12,212.60.
S&P 500 fell 0.04% to 4,167.87.
Hong Kong markets were closed for a public holiday.
🧠Some quick factors to bear in mind:
US stocks closed lower on Monday.
Investors are waiting for some big tech names to release their earnings and companies like Qualcomm and Apple to publish their quarterly results.
JP Morgan walked out as an auction winner for First Republic after it was seized by the government.
The banking giant announced early on Monday that it would be buying pretty much all the deposits and assets of the fallen bank.
This is just ahead of the Wednesday central bank decision on what the Fed will do with interest rates.
Investors are largely expecting one more quarter-point hike before a pause and evaluation period. Jobless claims are set for this week, with April's job report at the end of the week.
Meanwhile, the Hong Kong financial markets were closed on Monday for Labor Day and set to reopen today. Mainland China's stock exchanges, on the other hand, will reopen on Thursday.
👄Some comments and chatter:
"It clears up the most recent bank uncertainty," said Robert Pavlik, senior portfolio manager at Dakota Wealth in Fairfield, Connecticut. But he noted there's still "good reason to sit back and remain on hold until we get through this week. You've a whole stew of data coming out this week. You don't know if the cioppino is going to be hot, mild or somewhere in between, which is why you have the market hanging around this unchanged level."
"The decisive action by regulators clears the decks for the Fed to press ahead and raise rates at its May meeting. Our base case is that the economy cools from here, the Fed will not hike further after May and the next move will be a cut in December," said Krishna Guha from Evercore.
🛢Oil: Crude oil prices lowered, with investors awaiting Wednesday's Fed meeting and after China's manufacturing activity unexpectedly tumbled in April, which marked the first drop since December. Brent fell 1.3% to US$78.45. The US West Texas Intermediate (WTI) crude fell 1.5% to US$75.66.
👛Bitcoin: At the time of writing, bitcoin is down 4.30% at US$27,990.
💬The UN holds Afghanistan crisis talks: Last year, the Taliban took power in Afghanistan and has since rolled back a lot of women's rights there, including education. On Monday, the UN began talks in Qatar about the situation, inviting envoys from 25 different countries but excluding the Taliban.
📢May Day protests in France: May 1 is internationally recognized as May Day for recognizing workers' and labor movements. In France, with unpopular pension reforms moving forward, May Day took on a whole new meaning this year. On Monday, marches were held across the country, with about 800,000 taking to the streets to pressure the government to reverse its decision to increase the retirement age.
🤝Philippines Prez Marcos visits the US: Both the US and China are trying to strengthen their ties with the Philippines. This week, Filipino President Ferdinand Marcos Jr. is visiting the White House. He and US President Biden are expected to talk about security and economic relations while introducing a new plan to strengthen the Philippines' defense forces.
💣IS chief killed in Syria?: On Friday, the Turkish-backed Syrian military police told The Associated Press it clashed with Islamic State militants in a village in Aleppo. Apparently, the IS leader Abu Hussein al-Qurayshi was being pursued by Turkish intelligence and blew himself up to escape being caught. On Sunday, Turkish President Recep Tayyip Erdogan announced that al-Qurayshi was killed during a Turkish intelligence operation.
📩Paraguay names its next president: Yesterday, we covered Paraguay's election, which took place on Sunday. The results are in, and the long-governing conservative Colorado Party won, with Santiago Peña voted in as the next president. During his campaign, Peña defended Paraguay's relationship with Taiwan, so things aren't likely to change much on that front. But Peña's also said he would look to increase trade with China without specifying how he'd go about that.
🏦JPMorgan takes over First Republic: Recently, First Republic Bank went insolvent, and the FDIC shut it down. On Monday, the FDIC sold First Republic to JPMorgan for US$10.6 billion, which is kind of a steal since it was worth more than US$20 billion at the beginning of last month.
✂Morgan Stanley job cuts: Financial firm Morgan Stanley is planning to cut more of its workforce – about 3,000 global jobs – just a few months after earlier cuts. The layoffs will happen by the end of this quarter, but it will spare wealth management teams, including advisers.
💻More AI's coming for your jobs news: IBM's CEO Arvind Krishna has said the company is likely to pause hiring for jobs that AI could take over in the coming years. More mundane roles may be fully automated, and around 7,800 jobs could be lost to AI by current estimates.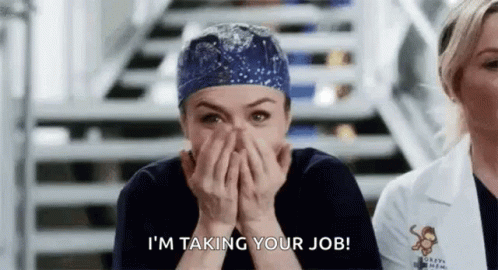 🏨China's ugly buildings: Beijing-based architecture website Archcy.com started a yearly poll some time back to rate the "Ugliest Buildings" in China. The survey is in its 13th year, and 2022's results ranked, among others, a mall that resembles a traditional Chinese tomb as the ugliest.  
🤖"Godfather of AI" leaves Google: Geoffrey Hinton is a major name in tech, winning the 2018 Turing Award for his work in AI along with two other people, earning him the nickname "Godfather of AI." But now, Hinton has quit his Google job and started speaking out about the uncertainties and dangers of AI. In an interview with The New York Times, Hinton said a part of him now regrets his life's work.
🧠Thought-to-text technology: With AI chatbots and image generators, you can use technology to make a lot of new stuff with just your voice or your fingers at a keyboard. But now, scientists have created an AI system to translate brain activity (i.e. thoughts) into text, according to a new study. Called a semantic decoder, this tool could help patients without the ability to physically communicate.
👗Met Gala Monday: The Met Gala is a huge event in New York City each year, especially notable for celebrities rocking the latest (or even the weirdest) eye-catching fashion. As celebs are gracing the red carpet today, we'll cover more on that tomorrow.
🍿Super Mario holding strong: The animated film spinoff from one of the most popular video game franchises ever – "The Super Mario Bros. Movie" – is still breaking records with its global sales. It's surpassed the US$1 billion mark globally, becoming the 10th animated film ever to do that. But Marvel's much-anticipated "Guardians of the Galaxy Vol. 3" kicks off this weekend, and it may just move Mario over to the side.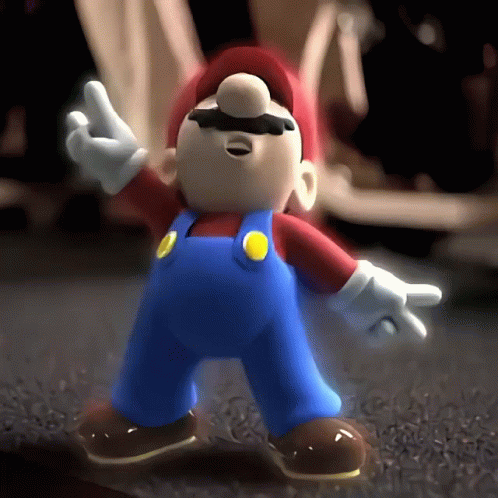 🚗Uber's lost and found report: Every year, Uber releases a report with a list of items that passengers have left in cars. The 2023 Uber Lost & Found Index includes items like an ankle monitor, fingernails and a slushy machine. Other strange items left behind this past year are a Danny DeVito Christmas ornament, a fire sword, a remote-controlled vibrator, chicken wings, six cheesecakes, painted rat traps, an important pregnancy test, dentures, a lightsaber, weed and a single Gucci loafer.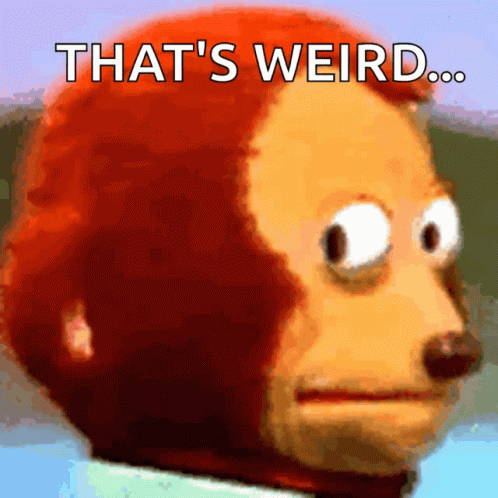 🌹Long live Freya, the walrus: A Norwegian walrus named Freya became internationally famous after she seemed to take a liking to humans, gaining social media attention for wanting to socialize and climbing onto boats to sunbathe. When people wouldn't keep their distance from Freya, the Norwegian government made the controversial decision to euthanize her, afraid that she could end up endangering people. On Monday, a statue of Freya curled up on her side near the water was unveiled in Oslo, paid for by an online campaign that raised US$25,000.
---
Enjoying our TMS Headlines?
Forward it to a friend! After all, sharing is caring.
Anything else? Hit reply to send us feedback or say hello. We don't bite!
Written and put together by Krystal Lai, Vanessa Wolosz, Caleb Moll and Christine Dulion