Headlines
From ethnic violence in India to a rundown of King Charles' coronation – Here are today's headlines
For the past decade, the Meitei Hindu community in Manipur, India, has been trying to get classified as a Scheduled Tribe.
A few minutes every morning is all you need.
Stay up to date on the world's Headlines and Human Stories. It's fun, it's factual, it's fluff-free.
To start off, we're looking into:
Ethnic violence in India
The backstory: To right historical wrongs, India gives certain privileges to its Scheduled Tribes, which mostly consist of Indigenous communities that have been oppressed in the past.  The country reserves government jobs, college admissions and elected seats at all levels for the tribes to try to level the playing field.
For the past decade, the Meitei Hindu community in Manipur, India, has been trying to get classified as a Scheduled Tribe. Manipur is a remote northern state bordered by Bangladesh and Myanmar. The Meitei is also the state's largest ethnic group, making up about 50% of its population of about 3 million. The Meitei used to have tribal status, but they lost this when Manipur merged with the Union of India in 1949.
But other tribes in Manipur aren't on-board with this designation. They're worried they could lose some of their ancestral forest lands if it goes through.
More recently: In April, Manipur's High Court issued a ruling on the government's delay when it comes to the Meitei classification. It gave the state a deadline of four weeks for making a decision. Last Tuesday, thousands of tribal people held a march called by the All Tribal Students Union of Manipur to oppose the Meitei's classification change.
The development: A day later, violence between tribal and non-tribal groups broke out in Manipur. On Thursday, people started setting houses, cars and religious buildings on fire. The unrest has reportedly led to dozens of deaths, and thousands of people have fled the region. The Indian Army sent almost 10,000 troops to the state to deal with the situation. And, on Friday, Manipur governor Anusuiya Uikey made a "shoot-at-sight" order so that security forces can fire on mobs "in extreme cases." Authorities also shut down the internet, put the state under a curfew and canceled trains.
King Charles III's big day
The backstory: King Charles III was born in Buckingham Palace in 1948, and when he was just four years old, he watched his mom be crowned Queen Elizabeth II.
More recently: Last September, the world witnessed a historical moment when Queen Elizabeth II passed away peacefully at her Scottish estate, Balmoral. She was 96 years old and the longest-serving monarch, ruling for an impressive 70 years and 214 days. Her eldest son, Charles, was the heir to the throne, so he became King Charles III at 73 years old following her death. It's a pretty big deal, not just for the Brits but for the whole world, since the royal family has a huge influence on British culture and history.
The development: Over the weekend, the coronation of King Charles III was the most talked-about event, and it's not hard to see why. This tradition has been around for a thousand years. Click the link here for a rundown of what happened at this headline-making event.
Alibaba arm going for US IPO?
The backstory: In March, Alibaba announced a major restructuring plan to split the company into six business units. Each would have its own leadership team and cover different areas, like cloud computing, e-commerce and even food deliveries. This plan could also lead to more initial public offerings (IPOs). Two of its businesses, Cainiao (Alibaba's logistics arm) and Freshippo (its grocery chain), are reportedly the first getting ready to launch IPOs.
More recently: One of the units is the Global Digital Commerce Group, and it's behind some of Alibaba's hottest overseas retailers like Lazada, AliExpress, Trendyol, Daraz and Alibaba.com. These platforms are worth billions of dollars.
The development: According to insiders to Bloomberg, Alibaba's Global Digital Commerce Group is considering launching an IPO in the US to expand its business to the next level. They also said the company is in talks with banks that could make it happen as soon as next year, but the idea is still in its early stages, and nothing is set in stone.
This move could be a game-changer for Alibaba because going public in the US may make it easier to win over global investors. Plus, with the ongoing tensions between China and the US, going public in the US might help it avoid some of the drama. And Alibaba's not alone in this either – other big Chinese e-commerce companies like SHEIN are also eyeing a listing in the US.
To end, we'll look into:
Has digital media gone bust?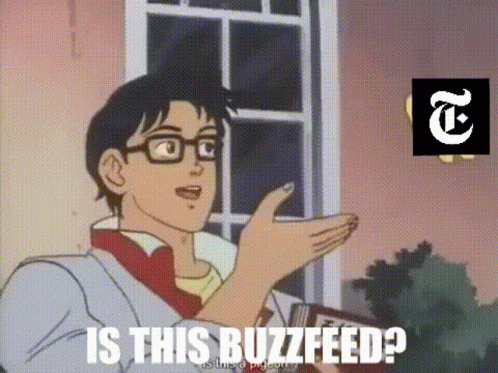 Digital media in the 2010s was totally dominated by sites like Vice and Buzzfeed. But now, these outlets are in trouble. What exactly is going on?
With a young audience and the constant churn of viral content, it seemed like these sites were doing pretty well, with Vice being valued at almost US$6 billion in 2017. Now, Vice is actually facing bankruptcy, and Buzzfeed is folding its news division. The digital media landscape doesn't seem to be working like it used to. Meanwhile, more traditional news outlets, like The New York Times, are doing just fine. The NYT hit its goal of 10 million paid subscribers back in 2022 and is working toward a goal of 15 million before 2028.
Media companies like Vice and Buzzfeed News were doing really well on social media, but those numbers weren't translating to their actual websites. While the companies were raising a lot of money from investors, those investors had big expectations, at least partly based on how these outlets were performing on social media. After a while, it became clear that the numbers weren't working for the media websites, which means that the advertising dollars weren't piling up. On top of that, it seems like some other media companies, like Gawker, began to struggle financially because of legal troubles.
"I think the big shift was the discovery of digital media as a category and the infusion of vast amounts of capital. That really started with the AOL acquisition of Huffington Post in 2011 and the Andreessen investment in BuzzFeed [in 2014]," Gawker Media owner Nick Denton told Vox. "Transactions like that, transactions in the early period of the teens that really caused costs to increase, and caused all of our ambitions to inflate — and ultimately led to a reckoning. In our case, the reckoning of legal costs that we couldn't withstand, and in other people's case, other competitive pressures."
At the same time, sites like Google and Facebook constantly shift their algorithms, which disrupts visitor flow, too.
"It's a whole combination of things, and everywhere you look, there's a different factor," said Emily Bell, director of the Tow Center for Digital Journalism at Columbia University. "Social platforms are, generally speaking, not places where you can build a business."
In other news ...
♒Deadly floods in the Congo: Last week, we mentioned the insane flooding and landslides in Rwanda. Its neighbor, the Democratic Republic of the Congo, has been dealing with the same thing, with flash floods and landslides leading to over 200 deaths in the eastern part of the country.
🕊Sudan negotiations begin in Saudi Arabia: Fighting between two security forces in Sudan has been going on for three weeks now. There have been a few temporary ceasefires, but now the leaders of both sides are ready to meet for "prenegotiation talks." The talks began on Saturday in Jeddah, Saudi Arabia, sponsored by the US and the Saudis.
💣Russia accuses Ukraine of car-bomb attack: Last week, Russia's Kremlin government complex was attacked by two drones, which Russia accused Ukraine of staging with help from the US. Then, on Saturday, a major pro-Russia writer and veteran of combat in Ukraine, Zakhar Prilepin, was seriously injured after a bomb went off under his car, according to state media. His driver was also killed. Russian authorities are calling the car bombing a "terrorist attack" and blaming it on Ukraine. Ukraine's security service has said it can neither confirm nor deny being involved.
👋Arab League welcomes Syria back: A decade ago, Syria was thrown out of the Arab League because of its crackdown on pro-democracy protests that ended up contributing to the country's current civil war. Recently,  Arab states have been working with Syria to normalize ties with President Bashar al-Assad. On Sunday, the Arab League agreed to let Syria back in, as long as it starts to make progress on resolving its civil war.
🤝Kishida visits South Korea: With South Korea coming up with a new plan to compensate the forced laborers from Japanese colonial rule in the early 20th century, and with tensions between North and South Korea and Japan escalating, Japan and South Korea have started strengthening their ties. This weekend, Japanese PM Fumio Kishida visited South Korean President ​​Yoon Suk Yeol for a summit. During the meeting, Kishida ​​expressed sympathy for the Korean forced laborers under Japanese rule, and also came to an agreement with Yoon to solve historical resentment and strengthen cooperation.
😷COVID's over: Three years after the coronavirus spread across the world, shutting down economies and taking millions of lives, the WHO has said it's finally over. The WHO declared it was downgrading the pandemic as it was no longer a global health emergency, adding that it's time to move to a more long-term management plan.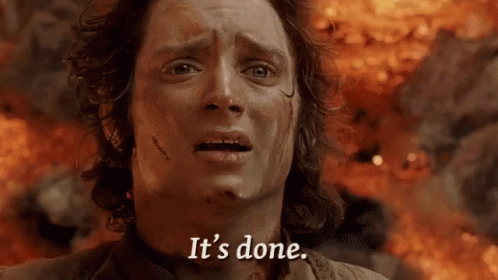 🐤Twitter troubles: Twitter CEO Elon Musk has said the company is on its way back to recovering from economic troubles after the buyout and following layoffs and platform changes that lost it a good chunk of advertisers. But, according to some court documents, there are at least 10 small companies that have sued Twitter for being late on more than US$10 million in payments that they need to continue operating.
📱iPhone in China: Foxconn is Apple's largest iPhone manufacturing plant. But it had some trouble meeting orders last year due to COVID and some labor issues. Apple still plans to produce the next iPhone model in Foxconn factories, but the giant may have to share some orders with other local manufacturers, according to a Taiwan newspaper.  
💻Google's new search plans: Google hasn't been on top of its game lately, with a Samsung contract extension still up in the air and it playing catchup in the shift toward AI. Now, internal documents show that Google is ready to switch up its search engine, according to the Wall Street Journal. A makeover to the site will make it more "visual, snackable, personal, and human," with changes like adding more AI features and visuals.
👟Adidas is still in a Yeezy rut: A couple of months ago, we reported on the challenge that Adidas has had in getting rid of old Yeezy merch now that the brand ended that collection and split ways with Kanye West. Well, the problem still hasn't been solved. Now, investors are becoming more frustrated, with Adidas standing to lose more than US$1.28 billion in revenue if its doesn't repurpose the stock.
🌀New hurricane forecasting mission: With climate change throwing weather events into high gear, we need better technology for forecasting major storms. NASA has been working on a new hurricane forecasting system that uses four satellites to see tropical cyclones from a low orbit. This mission is ready to launch and just in time for the Atlantic hurricane season to begin.
🥘Stop it with the food already: BTS singer Jeon Jungkook is begging fans to stop sending him food deliveries. Apparently, some eager fans have found his home address and have been sending him meals. On Thursday, Jeon went on Weverse to tell fans he won't be eating any of it and ask them to stop. "I understand the gesture was nice, but I can take care of my own meals, so please buy it for yourself," he wrote.⁠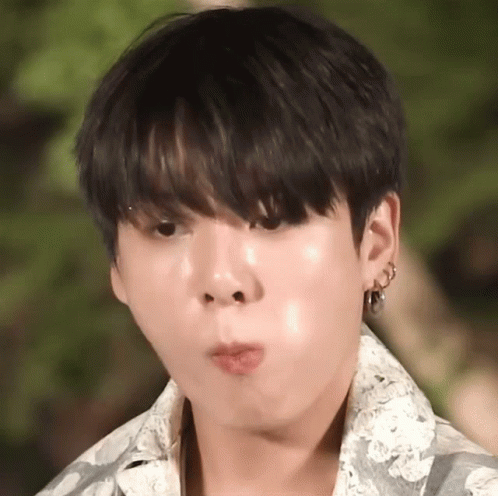 ---
Enjoying our TMS Headlines?
Forward it to a friend! After all, sharing is caring.
Anything else? Hit reply to send us feedback or say hello. We don't bite!
Written and put together by Joey Fung, Vanessa Wolosz, Caleb Moll and Christine Dulion