Headlines
From Uber's cover-up of a data breach to NASA's cool new space snake – Here are today's Headlines
Uber got hacked big time in 2016.
A few minutes every morning is all you need.
Stay up to date on the world's Headlines and Human Stories. It's fun, it's factual, it's fluff-free.
To start off, we're looking into:
Uber's cover-up uncovered
The backstory: Uber got hacked big time in 2016. So, here's what happened – two hackers broke into an Uber engineer's site, and from there, they got logins to access a ton of data on an Amazon Web Services account handling tasks for Uber. You know, stuff like personal info on drivers and riders. Then, these hackers emailed Uber's head of security, Joe Sullivan, and told him they snagged over 57 million Uber user records, including around 600,000 driver's license numbers. Instead of owning up to the attack, Sullivan paid them US$100,000 to keep it hush-hush and delete the info.
More recently: Uber CEO Dara Khosrowshahi eventually had to come clean about this massive data breach in 2017, and it cost the company a massive US$148 million to settle all the legal claims from the mess. Because of the cover-up, Sullivan was canned that same year. But it doesn't end there. He was also convicted last year for hiding the hack from US authorities.
The development: Now, Sullivan just got sentenced for his involvement in the cover-up, but it's not the kind of punishment you might expect. Instead of going to jail, he got three years of probation, a US$50,000 fine, and 200 hours of community service. He was also found guilty of obstructing the Federal Trade Commission's investigation. The prosecutors wanted him in prison for 15 months, but the judge reportedly let him off easy since it's the first case like this and because Sullivan has a decent character. But the judge warned anyone else who tries to pull a similar stunt that they won't get off so easy in the future.
Doubling down on EVs
The backstory: In case you didn't know, Pham Nhat Vuong is the richest guy in Vietnam, with a net worth of roughly US$3.9 billion. He started out with a company that sold noodles and mashed potatoes in Ukraine, and then he sold that business to Nestle in 2010. But that wasn't the end of his entrepreneurial journey.
In 2017, Vuong founded VinFast, the first domestic automaker in Vietnam. The company wants to make a big splash in the electric vehicle (EV) market and is planning to expand into the US. In fact, its main goal is to tap into the US market. So last year, it officially said goodbye to gas-powered cars and went all-in on EVs.
More recently: VinFast has hit a few bumps in the road. For example, three top execs all jumped ship earlier this year, and it had to push back last year's initial public offering (IPO) debut in the US to 2023 because of supply chain issues and a shaky market. It also reported a US$2.1 billion loss in 2022, according to its IPO filing. It's a bummer, especially since Vingroup (Vuong's conglomerate and VinFast's parent company), lenders and other investors have pumped about US$8.2 billion into the startup so far.
The development: But Vuong is a true believer in VinFast's future. He put a massive US$2 billion of his own money into the company in 2019. And just this year, Vuong and Vingroup put in another US$2.5 billion, with US$1 billion of that coming straight from Vuong's pocket. It's not totally clear what Vuong has planned for VinFast's future, but according to Vingroup, he's got his sights set on keeping the company going strong.
Google's annual developer conference
The backstory: Every year, Google hosts a developer conference called Google I/O, where it shows off new developments in its software, web content and even hardware. While the conference is aimed at developers, the kickoff keynote usually features news about products consumers can look forward to. The keynote is streamed as well for people that can't go in person.
More recently: This year, lots of eyes are on Google I/O, with the company seeming to lag behind in the latest tech for maybe the first time ever – especially in the AI tech race. OpenAI is killing the game right now with ChatGPT, and search engine competitor Bing has its own advanced AI chatbot that's getting a lot of positive buzz. On the other hand, Google's own beta chatbot, Bard, has been called out for giving misleading or false information to users. On top of fumbling the AI situation, Google could also lose a deal with Samsung to be the default search engine on its smartphones. So how is the brand planning going to pivot?
The development: Google I/O 2023 kicks off May 10 in the US, so we'll be able to see what Google has in the pipeline to bring itself back to the top. One thing people are looking forward to is more info about the Pixel Fold, Google's foldable smartphone, and other Pixel developments, like the launch of the Pixel 7a. We could also see the new Pixel Tablet and maybe even some news about the Pixel 8. Plus, there will likely be some AI-related announcements. There have been rumors that Google is building a totally new AI-powered search engine, even as it continues to add AI functions to the regular Google search engine. We're excited to see what else is in store!
To end, we'll look into:
Is the metaverse dead?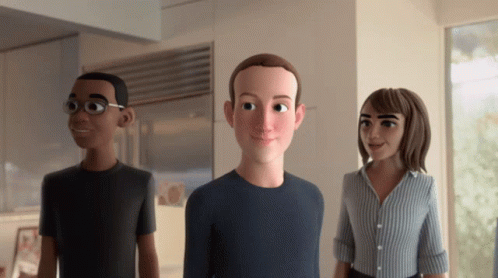 Meta CEO Mark Zuckerberg has been notoriously invested in branching the company out into the metaverse as the next big thing. But Meta's metaverse is basically hemorrhaging money.
In the first quarter of this year, Meta's metaverse-related projects lost the company US$4 billion. That's a pretty steep number for a company that's laid off 21,000 people in the last six months.
But Zuckerberg is standing his ground. Just a couple of weeks ago, he told investors: "A narrative has developed that we're somehow moving away from focusing on the metaverse vision.So I just want to say upfront that, that's not accurate. We've been focusing on both AI and the metaverse for years now, and we will continue to focus on both."
The "metaverse" became a household name in 2021, and it did win investors over at the beginning. This idea of augmented reality (AR) and virtual reality (VR) digital worlds providing a new interactive platform definitely sounds promising. Think of all of the in-universe purchases users could make using IRL money. In 2021, Zuckerberg even said, "Our goal is to help the metaverse reach a billion people and billions of dollars in commerce in the next decade."
But the product's uncertainties are starting to show through its shrinking hype. Even though there's been a lot of media attention for the metaverse, most people don't seem interested in participating. Stats show there are 400 million active metaverse users, but without that many people using it at the same time and in the same virtual spaces, it doesn't seem to be as engaging. And many other users have commented on the UX/UI, with the graphics making it feel like you've been dropped into a bizarre cartoon world. There have also been reports of bugginess in different spaces.
Both Disney and Microsoft are shutting down their metaverse departments now. Tinder also had plans to create a virtual dating space in the metaverse but has now scrapped that idea.
And now, it looks like Meta is trying to prioritize generative AI in its different services and platforms, so we're not sure if the metaverse is going by the wayside as the company moves on to trendier tech developments.
In other news ...
📈Stocks: MSCI's global gauge of stocks is up 0.19% at 2,827.38 at the time of writing.
Dow Jones slipped 0.17%, to 33,618.69.
Nasdaq Composite added 0.18% to 12,256.92.
S&P 500 rose 0.05% to 4,138.12.
The Hang Seng Index jumped 1.24% to 20,297.03.
🧠Some quick factors to bear in mind:
On Monday, US stocks had a small gain after a big jump on Friday. But all in all, investors are waiting for some key readings later this week.
This week, we'll see April's CPI, weekly jobless claims, producer prices, and consumer sentiment data. These inflation readings will give investors a better idea of what the Fed might do with interest rates in the future.
PacWest reduced its dividend to just US$0.01 per share, a big drop from the previous quarter's US$0.25 per share. But its stock prices were still up by 3.7% on Monday.
Over in Hong Kong, stocks had a strong start to the week thanks to a rally on Wall Street following a good US jobs report.
State-owned banks listed in Hong Kong saw big jumps after more Chinese banks cut deposit interest rates. This move helped China Bohai Bank and China Zheshang Bank see gains of almost 3% and 6.2%, respectively.
This week, China will release some important economic data, like its April trade data on Tuesday and the producer price index and consumer price index on Thursday.
👄Some comments and chatter:
"Persistently strong economic data suggests that such a significant pivot in Federal Reserve sentiment is unlikely. The conditions necessary for the Fed to pivot and cut rates are dismal, requiring a desperately struggling economy or a financial crisis. Investors: be careful what you wish for," said Seema Shah, chief global strategist at Principal Asset Management.
"It looks like Wall Street will try to find out if bank stress is nearing the end. This week won't be as busy as last but it will still be important," said Edward Moya, an Oanda senior market analyst.
🛢Oil: On Monday, oil prices jumped more than 2% because traders were less worried about a potential recession happening in the US. With that, US crude rose 2.6% to US$73.16 per barrel, and Brent was up 2.3% to US$77.01 per barrel.
👛Bitcoin: At the time of writing, bitcoin is down 2.92% at US$27,637.90.
🚢Tourist boat sinks in India: On Sunday night, a tourist boat in Kerala, India, capsized with about 40 sightseers on board. At least 22 people died, some getting stuck under the boat. Eight people were found alive Monday morning with injuries, and four were in critical condition. Apparently, the boat didn't have enough life jackets or a required security certificate.
📢Serbia's mass shootings: Last week, we reported on a schoolboy that brought guns and Molotov cocktails to his school, killing nine people before turning himself in. One day later, another mass shooting happened in the country, which has a high rate of gun ownership but typically not a lot of gun violence. The second shooting left eight people dead, and now citizens are protesting and rallying against the violence. They're demanding better security, bans on violence on TV and even some officials' resignations.
👩‍⚖️Iran executions: Iran hanged two people on Monday that had been convicted of blasphemy for allegedly running "anti-Islam groups and channels." This is days after another execution of a dual Swedish-Iranian national accused of leading a national Arab separatist group that officials believe is responsible for attacks in Iran.
🚒Deadly gold mine fire in Peru: Peru is the world's top gold producer. On Sunday, there was a fire in a small gold mine there, leading to the deaths of 27 people. This is the deadliest mining incident in the country since 2000.
🔥Wildfire evacuations in Canada: Wildfires have been raging across western Canada. On Saturday, a state of emergency was called in Alberta, sending more than 24,000 people out of the area. There should be rain and cooler weather later this week, which might tamp down the fires. But, after that, the hot and dry conditions are expected to come back, according to officials.
💣Russia evacuates Zaporizhzhia: In Zaporizhzhia, Ukraine, there's a nuclear power plant that Russia took control of but remains operated mainly by Ukrainians, leading to international safety concerns. Now, over 1,600 people in the surrounding area are being evacuated by Russia as Ukraine prepares its rumored counteroffensive. This evacuation has sparked worry at the UN about the nuclear plant's safety.
📄UN Taliban report: Since the Taliban took over Afghanistan almost two years ago, there's been public corporal punishment, like lashings and stonings, for breaking the law. On Monday, the UN came out with a report criticizing these practices. It's calling for a moratorium on executions there, too. But the Taliban says Afghanistan's laws are in line with Islamic guidelines and that most Afghans follow these rules.
🤝China-US relations: For almost a year now, Chinese-American ties have been on the rocks, with tensions over Taiwan and the US semiconductor export ban coming into play. On Monday, Chinese Foreign Minister Qin Gang said that China-US relations need to stabilize while meeting with US ambassador Nicholas Burns. He stressed that the US should correct its approach to Taiwan and the one-China policy. Burns, on the other hand, "conveyed privately" that the US hasn't changed its policy toward China, and it still recognizes Beijing diplomatically, not Taipei, according to a State Department spokesperson.
🌽China looks outside the US for corn: In an attempt to become less reliant on the US and Ukraine for grain, China has been looking to other suppliers for things like corn. For example, Brazil and South Africa. Last week, the country's biggest food processor, COFCO Group, imported the first batch of feed corn from South Africa – a massive 53,000 metric tons of it.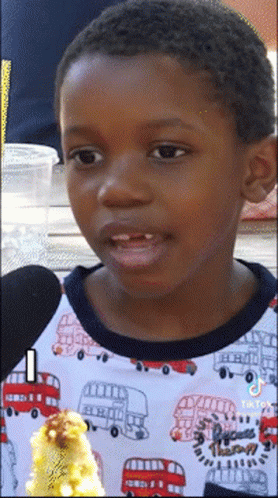 💸JPMorgan has to pay up: JPMorgan bought a platform called Frank, founded by Charlie Javice, a while back, only to find that user numbers and other data for the business had been fudged. So, JPMorgan is suing Javice for defrauding the firm. Now, a Delaware judge has ordered the bank to pay Javice's defense costs associated with the lawsuit.  
🚗BYD's production moves to Vietnam: China-based EV-maker BYD announced plans to Reuters to produce some of its car parts in Vietnam back in January. Now, the company is working on expanding into EV manufacturing and assembly in Vietnam, according to a Vietnamese government statement quoting the company's chair.
🩺Parkinson's breakthrough: Parkinson's disease is a disorder that causes uncontrolled body movements, and researchers haven't found a definitive cause for it. But scientists at the University of Helsinki and the University of Eastern Finland might've started cracking the case. According to their research, a common microbe found in wet environments might have a role in the disease by causing proteins inside brain cells to create toxic clumps.
⏺Kendrick Lamar's special LP: Interscope Records has produced, in a collab with Gucci and artist Lauren Halsey, a unique, limited-edition LP of Kendrick Lamar's "To Pimp a Butterfly." Only 100 of these have been made, and they're truly collector-worthy, coming in at US$2,500 each. But the proceeds all go to the nonprofit Iovine and Young Foundation.
🍷Surviving the bush: A woman called Lillian ventured off the beaten path after getting lost in Victoria's outback in Australia. Unfortunately, she hadn't planned for a long trip and only had a few lollipops with her – and no water. But luckily, she had brought a bottle of wine for her mother, who she was visiting. With no cell service in the area and her car stuck, she managed to survive for five days off the candies and wine and was eventually rescued. Authorities pointed out that she used "great common sense" to stay with her car and not wander off.
🚀Space snake: Saturn has 83 moons, and one has an icy surface, which could mean it supports life. NASA is developing a snake-like robot to send to that moon, Enceladus, to slither into the ice vents to see if there's a liquid ocean and life under there. The robot is called the Exobiology Extant Life Surveyor (EELS), and its concept should be finalized by the fall of 2024.
Editors correction: This story has been updated to correct a mistake. Previously, we mentioned that Kendrick Lamar's special limited-edition release was an EP. It's actually an LP.
---
Enjoying our TMS Headlines?
Forward it to a friend! After all, sharing is caring.
Anything else? Hit reply to send us feedback or say hello. We don't bite!
Written and put together by Joey Fung, Vanessa Wolosz, Caleb Moll and Christine Dulion