Headlines
From China's plan to tackle economic headwinds to testing the limits of an all-you-can-eat buffet – Here are today's Headlines
China has long been known as the "world's factory" because of how much stuff it makes and exports.
A few minutes every morning is all you need.
Stay up to date on the world's Headlines and Human Stories. It's fun, it's factual, it's fluff-free.
To start off, we're looking into:
China's big plans
The backstory: China has long been known as the "world's factory" because of how much stuff it makes and exports. But the country's faced some challenges in the past few years, especially with issues like the pandemic and geopolitical tensions. Now, it seems more and more companies are shifting their supply chains to other countries.
More recently: Last year, China's population shrank, which is a big deal because it's the first time in 60 years that it's happened. The National Statistics Bureau said there are now around 850,000 fewer people living in China than last year, and 41 million people have left the workforce over the past three years. The thing is, a smaller workforce could mean less spending and economic growth.
The development: Last Friday, President Xi Jinping met with some big shots in charge of the country's money, including Premier Li Qiang, to talk about what they're focusing on in the economy. One of their main goals is to improve the supply chain to make sure they have everything they need to keep businesses running smoothly. Another thing they're working on is encouraging people to have more babies to boost that birth rate back up.
Bittrex's bankruptcy blues
The backstory: We recently talked about how crypto exchange Coinbase is suing the US SEC. The company asked the SEC to clarify the rules that apply to digital assets like crypto. In fact, it even suggested that the regulator come up with new rules specifically for digital assets. Coinbase said the SEC is taking an enforcement-first approach rather than clarifying the guidelines for companies to better comply.
More recently: One example of the SEC's crackdown is Seattle-based Bittrex, a crypto exchange that's been around since 2014 and has grown into a massive platform. Last year, it got fined a cool US$29 million by the US Treasury for not following anti-money laundering laws and sanctions on some countries. Then, last month, the SEC filed a lawsuit against the platform and its ex-CEO, William Shihara, for running an unregistered securities exchange.
The development: Now, Bittrex is in a real bind and has filed for bankruptcy protection in Delaware. Click the link to learn more about what's going on.
Germany's take on the EU's future
The backstory: The EU has a few complicated situations on its hands. It's been trying to manage a lot of immigrants coming in, with many refugees arriving seeking asylum. And, since certain countries along the coast are easier to get to for migrants, they tend to take in more asylum-seekers than other member countries.
The bloc is also trying to support Ukraine in its war with Russia and pull itself out of an energy crisis. Plus, there are a lot of sustainability reforms on the table, with the EU looking to make a big dent in its carbon emissions and energy sources sooner than later. Since Germany is Europe's biggest economy and it's also really affected by a lot of refugees seeking asylum there, its leadership is calling for action.
The development: This Tuesday, aka "Europe Day," was German Chancellor Olaf Scholz's turn to address the European Parliament, and he had some interesting ideas to put out there. Unlike Macron, Scholz thinks it's unrealistic to position the EU as a global power, and the idea is outdated.
While Scholz said the US is the EU's strongest ally, he also said it's time to start thinking of the world as multipolar and that equal cooperation needs to be found all over the globe. He's also pushing for reform when it comes to immigration and for the bloc to tie up any unfinished free trade deals before the European Parliament election next year. Plus, he warned that China is becoming more of a rival than a partner, so the EU should work to negotiate deals more quickly and keep fair trade within Europe so that local economies benefit, too. With all that, Scholz also thinks the bloc needs to work to integrate its military and defense, as the world only listens to Europe when it speaks with one voice.
To end, we'll look into:
The US$3.4 billion crypto heist
Have you heard of Silk Road? It was a dark web market platform usually used to buy stuff you aren't really supposed to have, like drugs and illegal weapons. And it used blockchain for these transactions to make them pretty much untraceable. Silk Road hasn't been running since 2013, but during the span of about two years, over 9.5 million bitcoins were accounted for in sales. That would be over US$263 billion today.
Back in 2012, a man named James Zhong committed a crypto heist using the website, and he ended up stealing 50,000 bitcoin, equal to US$3.4 billion when he was found out in 2021. Authorities took the devices that the bitcoin was stored on, making this the second-biggest financial seizure in US history.
But 22-year-old Zhong didn't have plans to steal this crypto in 2012. He was using Silk Road to buy cocaine and stumbled on a glitch in the system while trying to withdraw his own money.
"I accidentally double-clicked the withdraw button and was shocked to discover that it resulted in allowing me to withdraw double the amount of bitcoin I had deposited," Zhong later said in federal court. After that first withdrawal surprise, Zhong simply started making new accounts and double-withdrawing them to steal 50,000 bitcoins, according to court papers. At the time, it was only worth US$620,000, but that's a lot of money for just a few hours of clicking buttons.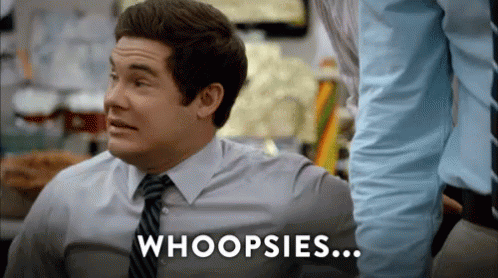 With the value of all this crypto totally blowing up over the years, Zhong barely put a dent in it all when he blew US$16 million on real estate, luxury hotels, a lake house, luxury cars and more. For nine years, he was able to hide his wealth by moving the money around between his accounts. But, after authorities shut down Silk Road, they got their hands on the site's transaction history and eventually figured everything out.
Just a couple of weeks ago, Zhong got his prison sentence after admitting to wire fraud last year. He has to serve a year plus one day in prison, when he was originally facing up to 28 months. This crime itself has unique circumstances because the operation being stolen from (Silk Road) was illegitimate.
The judge at the sentencing said, "While the victim in this case happened to be a criminal enterprise, the victim tomorrow could be a legitimate business."
In other news ...
📉Stocks: MSCI's global gauge of stocks is down 0.43% at 2,815.29 at the time of writing.
Dow Jones fell 0.17% to 33,561.81.
Nasdaq Composite dropped 0.63% to 12,179.55.
S&P 500 lost 0.46% to 4,119.17.
The Hang Seng Index dropped 2.12% to 19,867.58.
🧠Some quick factors to bear in mind:
US stocks took a dip on Tuesday as investors were more hesitant ahead of the US Consumer Price Index (CPI) report and a meeting between US leaders to talk about the debt ceiling.
A few companies also released their quarterly reports. Lucid and Skyworks dropped more than 5%, and PayPal stumbled by a whopping 12.7% afterward. But Palantir rocked it out, soaring up by an impressive 23% thanks to its solid earnings and a bright outlook.
Over in Hong Kong, stocks took a beating, likely due to disappointing Chinese import data suggesting the world's second-largest economy is still struggling to recover.
The latest government figures showed that China's exports had grown 8.5% year-on-year in April, and imports fell by 7.9%.
Some companies saw losses. China's largest chipmaker SMIC plunged by 7.4% ahead of its first-quarter earnings release later this week. Shenzhou International Group Holdings saw losses of over 6%, while Alibaba Health Information Technology and WuXi Biologics both fell by around 5%
👄Some comments and chatter:
"Wall Street is hesitant to take on any major positions until we find out the outcome to both debt ceiling talks at the White House and on whether or not inflation is proving to be very sticky. No one is doubting that bank stress won't be going away as lending conditions continue to tighten, reserve requirements will go up, which will lead to less loans and a weaker economy," said Ed Moya, senior market analyst at Oanda.
"Overall, it's a relatively mild day, but both the debt ceiling as well as the inflation are causing some anxiety," said Randy Frederick, managing director of trading and derivatives at the Schwab Center for Financial Research.
🛢Oil: On Tuesday, oil prices went up a bit after dipping more than 2% earlier in the day as traders were thinking about the US' plan to refill its emergency oil stash and anticipating that demand might be higher this season. ​​With that, US crude rose 0.8% to US$73.71 per barrel, and Brent jumped 0.6% to US$77.44 per barrel.
👛Bitcoin: At the time of writing, bitcoin is up 0.59% at US$27,630.68.
📆Russia marks Victory Day: Victory Day is when Russia celebrates its win over the Nazis in WWII when it was still part of the USSR. On Tuesday, Russia celebrated this holiday, with Putin saying Russians are united in a "sacred" fight over Ukraine and that the West has forgotten the lessons of WWII. That same day, Russia launched 15 cruise missiles at Kyiv.
👮‍♂️Imran Khan arrested: Pakistan ex-PM Imran Khan has been facing criminal charges which he says are politically motivated, including graft and some related to terrorism. For weeks, authorities tried to arrest Khan, but his supporters blocked them, and he's been holed up in his home after later getting bail on the case. On Tuesday, he arrived in court to face some of the charges, where he was then arrested and taken from the court based on a separate warrant he didn't have bail for. His supporters clashed with authorities following the arrest, which one party official called an "abduction."
💼Diplomatic tit-for-tat: On Monday, Canada sent away Chinese diplomat Zhao Wei for his alleged involvement in trying to influence Canadian official Michael Chong through some of his family in Hong Kong. So, on Tuesday, China expelled Canadian diplomat Jennifer Lalonde in a "reciprocal" act, saying that it "reserves the right to further react." Lalonde has to leave the country by Saturday.
🚫China warns against EU sanctions: The EU has proposed stricter trade restrictions with businesses that offer "dual-use" goods to Russia – meaning things that can be used for everyday stuff but can serve as well to benefit the country's military aims in Ukraine. China has responded, warning it would react "strictly and strongly" if the EU sanctions its companies trying to do normal business, insisting that they aren't providing military aid to Russia.
🌎Ice sheet melting in Greenland: Greenland's usually frigid temperatures help regulate the climate in the rest of the world. But, a new study shows that the country's ice sheets are melting faster than we thought. There's a lot more melting at Petermann Glacier, specifically.
✈Ryanair places a massive Boeing order: Back in 2021, Ryanair and Boeing had a negotiation issue when the European budget airliner was trying to buy more planes. Now, it looks like the problem has been solved, and the company plans to buy at least 150 new Boeing 737 Max 10 planes, with the option to buy 150 more. Shares of Boeing boosted about 2% Tuesday afternoon after the announcement.
👩‍⚖️Bankman-Fried's first defense: Sam Bankman-Fried, founder of the failed crypto exchange FTX, was arrested late last year on stacks of fraud charges. In his first legal defense, his team is looking to shed some of those fraud charges by saying that the law firm representing FTX in its bankruptcy is working with prosecutors unfairly. They argue that prosecutors have been getting the most incriminating evidence from the FTX lawyers, and the firm may also be sitting on evidence that could help Bankman-Fried.
💸Goldman Sachs settles: Goldman Sachs has been facing a looming trial next month over allegations that it discriminated against women when determining their pay and promotions. Now, the bank has agreed to settle the case for US$215 million. The claim was on behalf of about 2,800 women.
👩‍⚖️Donald did it: Former US President Donald Trump has been facing civil charges from E. Jean Carroll after she said he defamed her by calling her a liar when she came out with allegations that he'd sexually abused her in the 90s. Well, he's been found liable for those charges and was ordered to pay Carroll US$5 million in damages.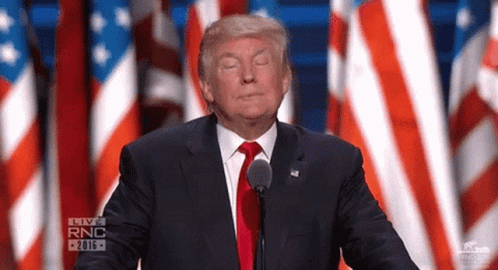 💻China arrests ChatGPT user: ChatGPT is making waves in headlines everywhere for its impressive ability to write stories and even code as well as humans. Well, a user in China surnamed Hong has just been arrested by authorities for using the bot to write fake news articles, including one about a train crash that killed nine people. That article was viewed on social media over 15,000 times before being removed. Apparently, he was trying to make money through clicks on his articles. ChatGPT is not currently allowed in China but can be accessed with a VPN.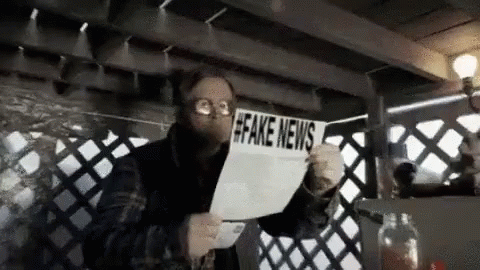 🤵LinkedIn shifts gears: Networking social media platform LinkedIn isn't escaping the tech layoff wave. Aiming to streamline operations, LinkedIn's execs are looking to cut over 700 jobs, but they also said the cuts would create 250 new roles. On top of that, it will phase out the app it offers in China, InCareer.
✂Novavax cuts workforce: Pharma company Novavax, which made a later COVID vaccine, is facing its own uncertain future revenue prospects. The company will cut about a quarter of its global workforce – about 400 jobs – and its spending by around 50%.
🍿Amazon's branching out: Amazon is making plans to open a new unit to handle licensing on platforms other than Prime Video for its catalog of original content. It plans to make the content available on other streaming services, on airplanes and through foreign TV networks.
👟Nike and Tom Sachs split: Nike and Tom Sachs have had a collaboration for a while now, beginning with the original Mars Yard sneaker in 2012. Sachs also added the General Purpose Shoe to his catalog with the shoe brand. But, looks like the relationship may be over, as Nike's come out to say they have no forthcoming plans to collab with the artist. This comes after some pretty disturbing March allegations against Sachs – that he was abusive toward employees and he had a space called the "rape room" in his studio.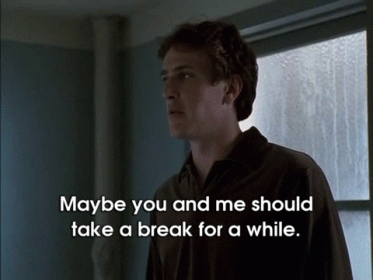 🎭Fake Elon Musk: Gary Kong, president of the Sino-American Commerce Association in New York, was throwing a big party in late April to unveil the first issue of his Wall St. magazine. Local media reported that over 120 Chinese attendees showed up because they heard that Elon Musk was the guest of honor. Well, a fake version of him did show up, and everyone got pretty pissed that they'd been duped by the celebrity impersonator. Apparently, he had a fake Dalai Lama there, too.
🦀All-you-can-eat: Most people love Chinese buffets for their variety and value. Well, one group of youngsters in China is causing a ruckus online after gorging for more than four hours to get their money's worth. The six men and one woman visited a buffet in China's Shandong province and put down over 300 crabs, 80 cups of desserts, 50 boxes of durian, plus a ton of shrimp and salmon. One of the group's members told Bailu Video that this wasn't unusual for people their age, as they have big appetites.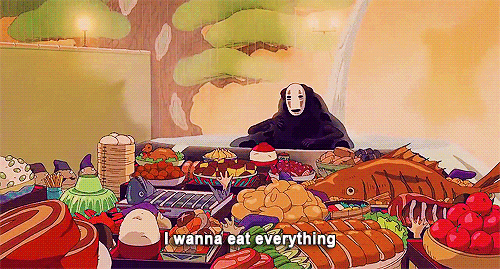 ---
Enjoying our TMS Headlines?
Forward it to a friend! After all, sharing is caring.
Anything else? Hit reply to send us feedback or say hello. We don't bite!
Written and put together by Joey Fung, Vanessa Wolosz, Caleb Moll and Christine Dulion