Headlines
From a geopolitical seafood smackdown to the end of The Weeknd – Here are today's Headlines
Canada has beef with Japan over some fishy business.
A few minutes every morning is all you need.
Stay up to date on the world's Headlines and Human Stories. It's fun, it's factual, it's fluff-free.
To start off, we're looking into:
Canada-Japan seafood smackdown
The backstory: Ever since Russia invaded Ukraine, the US and the EU have put a lot of sanctions on Russia. The idea is to hit it where it hurts – the wallet – and avoid helping finance the war. And Japan, being a top ally of the US, was like, "We're in too!" So last April, Japan banned some stuff from Russia, like logs and wood chips. But it's still been getting some goods from Russia, like seafood, timber and energy.
The development: Now, Canada has beef with Japan over some fishy business. According to Japan's Finance Ministry, the country bought a massive US$1.15 billion worth of seafood from Russia in 2022, with snow crabs as its go-to. This beat a previous pre-war record from 2018. So some politicians have asked the Canadian government to pressure Japan to stop importing Russian crab and show solidarity with the rest of the G7 countries.
Canada said it's urged Japan to call it off with Russia, offering its own snow crab supplies as an alternative. Click the link here to see what all the fuss is about.
Is AI the future of medicine?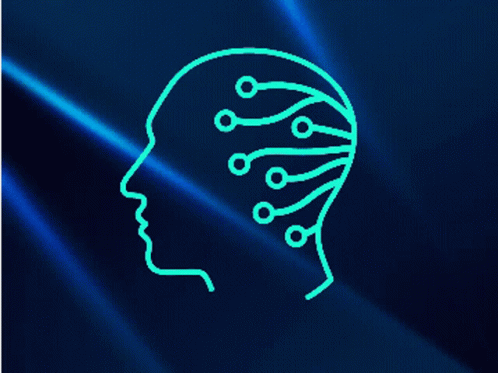 The backstory: AI chatter has been everywhere lately. So is it any big surprise it's making waves in just about every industry we can think of? In fact, Big Pharma has been interested in it even before OpenAI's ChatGPT really set off the AI bandwagon last year.
More recently: Back in 2018, Google parent Alphabet's AI company DeepMind used a program called AlphaFold to predict protein shapes even better than biologists can. That's a big deal because predicting protein shapes is an important part of developing medicines and treating and curing diseases.
The development: Japanese drugmaker Takeda Pharmaceutical is one company making moves to stay on top of its game by teaming up with AI tech startups and hiring more data scientists to take things to the next level. By using AI, it hopes to speed up the drug development process to save money and time. And it just spent US$3 billion on an experimental drug that could be the first AI-discovered therapy to hit the market. Click the link here to learn more.
Microsoft makes a nuclear move
The backstory: We've all heard of nuclear power, but what is nuclear fusion energy? In theory, it's an unlimited clean energy resource. While traditional nuclear energy creates dangerous, long-lasting radioactive waste, fusion generators don't have that problem. But, at the moment, we still haven't been able to consistently create lasting fusion reactions that release more energy than they use up.
The development: But there's still a lot of interest in nuclear fusion, and that means a lot of funding going into it. One fusion startup, Helion Energy, is getting a lot of attention. In 2021, it got US$500 million in funding.
Microsoft is feeling really confident about the startup's potential. On Wednesday, Microsoft and Helion announced a new deal in a move toward sustainability for the tech giant. Starting in 2028, Helion will provide Microsoft with 50 megawatts of electricity (enough to power 40,000 homes). This deal is the first of its kind. Click the link here to read more about the challenges ahead.
To end, we'll look into:
Gamma rays and depression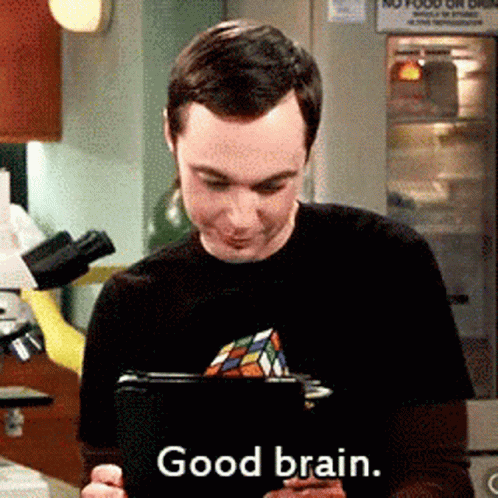 Depression, like many other mental illnesses, is mysterious. There are many ways to treat it, but it's hard to find a one-size-fits-all treatment for everyone. Lifestyle changes, therapy and medication are used to treat depression, but it can all be a frustrating process of trial and error to find the right combination for each person. There's also something called "treatment-resistant depression," which is when standard treatments like medication and therapy don't help reduce symptoms, even over a long time and with higher dosage.
But what if resetting your brain waves was the answer?
Researchers from NYU Grossman School of Medicine and Hungary's University of Szeged put together a new study published in the journal Neuron involving mice and gamma waves that could lead to new developments in treating mental illness.
The study found that restoring certain brain signals that process smell might have an effect on depression. It showed that gamma signals in the olfactory bulb (where we process smells) can change our emotions.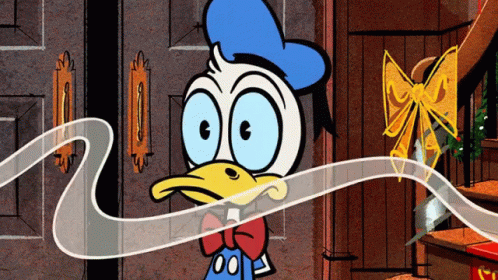 So, how does this work? Well, our neurons send off electric signals to transmit information. For different parts of the brain to communicate, groups of neurons need synchronized activity patterns. One of these patterns is called gamma, and it's an important timing pattern for communicating complex info, which could include emotions.
"Our experiments revealed a mechanistic link between deficient gamma activity and behavioral decline in mice and rat models of depression, with the signal changes in the olfactory and connected limbic systems similar to those seen in depressed patients," said one study author Antal Berényi, MD, PhD, and professor at NYU Langone Health. "This work demonstrates the power of gamma enhancement as a potential approach for countering depression and anxiety in cases where available medications are not effective."
Researchers don't completely understand the link between firing patterns of gamma waves and emotions yet. So, more studies will have to be conducted. But this is an interesting start.
"No one yet knows how the firing patterns of gamma waves are converted into emotions," said senior study author György Buzsáki, MD, PhD. "Moving forward, we will be working to better understand this link in the bulb, and in the regions it connects to, as behavior changes."
In other news ...
📈Stocks: MSCI's global gauge of stocks is up 0.26% at 2,822.60 at the time of writing.
Dow Jones fell 0.09% to 33,531.33.
Nasdaq Composite rose 1.04% to 12,306.44.
S&P 500 jumped 0.45% to 4,137.64.
The Hang Seng Index lost 0.53% to 19,762.20.
🧠Some quick factors to bear in mind:
On Wednesday, the Nasdaq Composite and S&P 500 both had some gains, but the Dow Jones saw a slight drop. It turns out that the inflation report wasn't as calm as everyone expected. So, investors flocked to tech stocks instead.
The Consumer Price Index (CPI) went up by 0.4% in April, which is less than the 5% increase Dow Jones economists predicted. But the year-over-year increase still stands at 4.9%.
Some companies like Airbnb and Twilio reported weaker forecasts, causing their stock prices to drop by 10.9% and 12.6%, respectively.
But on the bright side, electric vehicle maker Rivian posted better-than-expected earnings, and its stock closed 1.8% higher.
Over in Hong Kong, stocks took a beating as traders were pretty nervous waiting for the release of US inflation data, which would affect the market's mood. The US debt-ceiling dilemma isn't helping things, either.
Meanwhile, China is set to release its producer and consumer price indexes later in the day, and economists predict that inflation for April will drop further to 0.3%.
Chinese property developers Longfor and China Resources Land tumbled over 3%
👄Some comments and chatter:
"If you took a snapshot of the economic and inflation data today and used that as your only guide, that would point you to no rate cuts at all this year. The market is latching onto the-Fed-will-be-our-friend kind of a view," said David Donabedian, chief investment officer of CIBC Private Wealth US.
"Optimism for the disinflation process to remain in place is high as this report showed shelter prices remain elevated, which just means the lag we are seeing with rent prices should start [to] meaningfully show over the few months. Inflation should continue to decline over the next few months, but falling back to 2% will be a lot harder given the strength in the labor market," said Ed Moya, senior market analyst at Oanda.
🛢Oil: On Wednesday, Oil prices took a bit of a tumble, dropping by more than a dollar per barrel, which put an end to three days of increases. This was because of recent economic data suggesting the Fed might consider cranking up interest rates even further. With that, US crude dropped 1.6% to US$74.76 per barrel, and Brent fell 1.3% to US$76.41 per barrel.
👛Bitcoin: At the time of writing, bitcoin is up 0.08% at US$27,669.10.
💣Russian brigade flees Bakhmut?: For the past few months, Russia has been trying to get total control of the Ukrainian city of Bakhmut with the help of private mercenary group Wagner's troops. Recently, Wagner's boss accused a Russian brigade of fleeing from the front-line in Bakhmut. He's also threatened to spill more dirty Russian laundry if the country doesn't provide the group with more ammo, which he says they've been running low on. And a Ukrainian military unit also said it took back that part of the Bakhmut territory that the Russian soldiers had allegedly abandoned.
🚓Unrest in Pakistan: On Tuesday, the ex-PM of Pakistan Imran Khan was arrested and brought to jail by cops on new corruption charges after appearing in court to face other graft charges.  His supporters started clashing with police, resulting in deadly violence in Islamabad. On Wednesday, Pakistan's government called the military to areas experiencing the most violence.
🔍Interpol's "Operation Identify Me": Over the past few decades, 22 women were murdered in Belgium, Germany and The Netherlands. Now, authorities are trying to identify them, with Interpol launching a project on Wednesday to name these victims, find out where they're from and why they were in these countries. The project is releasing additional information on these cold cases, including facial reconstruction images and info on clothing, tattoos, personal items and where the bodies were found.
💼Zaporizhzhia staffing shortage?: Earlier this week, Russia announced it would be evacuating the area surrounding the Zaporizhzhia nuclear power plant in Ukraine, worrying UN officials about the safety of the plant. On Wednesday, the Ukrainian operator of the plant said Russia planned to evacuate over 3,000 people who work there. This could end up causing a dangerous lack of skilled personnel to operate the plant.
📄Brexit deadline scrapped: The UK left the EU back in 2020, but it has a lot of EU laws still in effect because the transition has been a bit complicated. Originally, the government had a plan for the UK to scrap all these EU-era laws by expiring them automatically at the end of 2023. But to keep important legislation from disappearing by accident, these plans have now been canceled. Instead, the plan is to come up with a list of 600 laws the government wants to replace by the end of the year.
💻Chinese AI regulation: With AI advancing so quickly, governments are playing catch-up to try to regulate this new tech. China is already ahead in this regulation race, though. On Wednesday, lawmakers closed discussions on their second round of generative AI regulation, based on a set of laws for deepfakes agreed on in 2022.
🍰Chaos at VW shareholders meeting: Volkswagen held its annual shareholder meeting in Berlin on Wednesday. The event quickly fell into chaos, with protesters gathering outside of the event hall calling for the manufacturer to reduce its carbon footprint. Inside the meeting, a topless woman interrupted a speech given by VW CEO Oliver Blume to criticize its operations in China's Xinjiang region. On top of that, the event was interrupted when cake was thrown at advisory board member Wolfgang Porsche.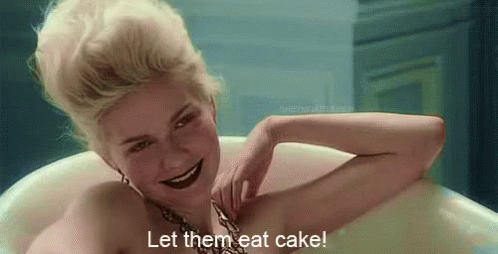 🍏Apple exec leaving?: Adding to earlier exec departures from Apple this year, insiders are reporting that the exec in charge of Apple TV is on the way out. Pete Distad, who had a lot to do with Apple's foray into TV shows, movies and sporting events on its streaming platform, reportedly plans to leave this month.
🐤Twitter updates: Twitter has gone through a lot of changes since it changed hands last fall. When he took over, Elon Musk announced plans to make Twitter into an "everything app." Now, we can look forward to the app supporting calls between users and encrypted direct messaging.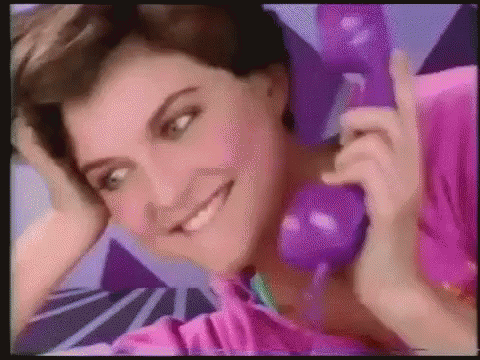 🔬The human pangenome revealed: The original human genome reference was taken mostly from a single person's DNA, and it's been used by scientists for about 20 years. On Wednesday, scientists revealed a draft of the human pangenome, which is a DNA model combining the genomes of 47 different people. This development will help scientists understand both similarities and differences in individuals' genetic codes.
⌚Tonda PF waitlist: Swiss watchmaker Parmigiani Fleurier is turning heads with its super popular Tonda PF line – so much that, if you want to get your hands on one, you'll have to join a waitlist for more than a year and pay nearly US$25,000 for the simplest model. The Tonda line now accounts for about 98% of the brand's overall sales.
🍟Not-so-Happy-Meal: In the US, it's not unheard of for companies to be sued when a customer gets hurt in their business or because of their products. To add to a similar lawsuit against McDonald's in 1994 over a hot cup of coffee, a Florida family is suing the fast-food chain for serving too-hot chicken nuggies that allegedly scalded their 4-year-old daughter. The suit says the girl got second-degree burns on her thighs from a chicken nugget that was there for about two minutes. The plaintiffs say the nuggets were more than 93 degrees Celsius (200 Fahrenheit). The girl won't be testifying in the case as she's autistic.
😴Expensive naps: A New Zealand airliner knows just how valuable sleep can be, especially for passengers on ultra-long flights that didn't splurge for first-class legroom. So, Air New Zealand is rolling out a pod of six bunk beds called Skynest that will let flyers catch some shuteye for around US$100 an hour. Prices are still being worked out, but the beds should be available on the airliner's long-haul flights from Auckland to New York and Chicago by 2024.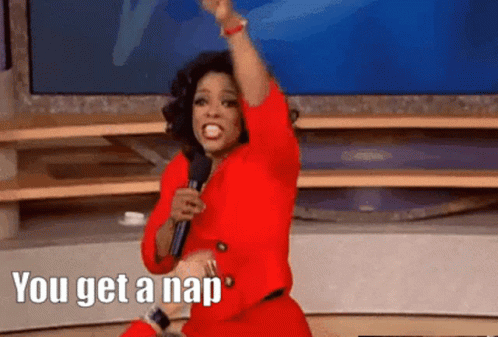 🎶End of The Weeknd: Grammy-award-winning artist Abel Tesfaye has gone by his stage name, The Weeknd for over a decade, and he's pretty over it. In a recent interview with W Magazine, the artist said he plans to kill off his alter ego with one final album. "I'm definitely trying to shed that skin and be reborn," he explained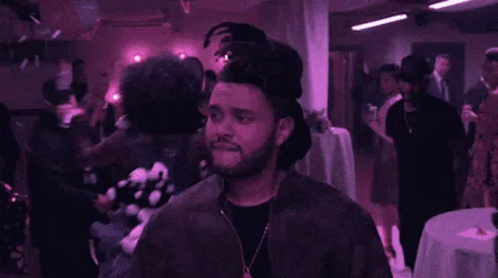 ---
Enjoying our TMS Headlines?
Forward it to a friend! After all, sharing is caring.
Anything else? Hit reply to send us feedback or say hello. We don't bite!
Written and put together by Joey Fung, Vanessa Wolosz, Caleb Moll and Christine Dulion