Headlines
From a huge gold merger to a huge, chonky turtle – Here are today's Headlines
A few minutes every morning is all you need.
Stay up to date on the world's Headlines and Human Stories. It's fun, it's factual, it's fluff-free.
To start off, we're looking into:
A huge gold merger
The backstory: You know how gold has always been that friend who has your back during tough times (as it's considered a "safe haven" investment)? Well, in March, it went from being a good friend to a superstar when its prices shot up above US$2,000 an ounce. But while gold is living its best life, miners are struggling with production shortages and higher costs. That's because a lot of deposits are harder to mine and the whole operation is costing more to run.
One way to deal with these challenges is for gold companies to grow. Right now, the world's biggest gold company is US-based Newmont, and it's looking to get even bigger.
The development: In February, Newmont tried to buy Aussie gold rival Newcrest for about US$17 billion, but the board and interim CEO said, "No thanks" because the offer was too low. But then, in April, Newmont came back with a sweeter deal. Now the deal is a go. Newmont is buying Newcrest for US$19.2 billion. Click the link here to read more about this monster acquisition.
Thailand's election turns heads
The backstory: So, let's get into a little background about Thailand's current political setup. In 2014, the military ran a coup against the then-democratic government. Prayuth Chan-ocha is the general who seized power during that coup, and he's currently Thailand's prime minister.  But the country had its general elections over the weekend, and things look like they're about to shake up a lot.
The thing is, generals rewrote the country's constitution in 2017 to allow the military only to appoint senators, making sure they can vote on who becomes prime minister. So, even though Thailand's House of Representatives is voted on by the people, the parliament's 250 senators are totally decided on by the military. But pro-democracy opposition groups have gained a lot of steam in recent years, and they're looking to change the government.
The development: Thailand held its general election over the weekend, and these pro-democracy parties won big. There's a lot to this story, so click the link here to see what this means for the country's future.
The great Rome to Beijing mystery
The backstory: Just to refresh your memory – China's Belt and Road Initiative (BRI) is a massive project that's all about connecting Asia, Europe and Africa through a network of infrastructure projects. As we mentioned last week, Italy became the only G7 country to sign up for the BRI in 2019, and it was supposed to be a win-win for both countries. But things didn't pan out as hoped. In fact, Italy's exports to China increased by only €3.4 billion (US$3.7 billion) last year, while China's exports to Italy jumped by €25.8 billion (US$28.1 billion). That looks like a pretty one-sided deal.
The development: But, in a surprising twist, Italy's exports to China skyrocketed to more than €3 billion (US$3.3 billion) just in February. That's a 131% increase from last year. On top of that, they increased by 137% in January. So now experts are scratching their heads, trying to figure out what's causing this sudden boom. Click the link here to read more about their theories.
To end, we'll look into:
Shanghai's cat art
Over the years, the Chinese city of Shanghai has become well known for its booming contemporary art scene. In fact, it's home to China's first-ever state-run contemporary art museum, the Power Station of Art. The museum features 92 different artists, and 26 of those are of Chinese origin.
Shanghai became a cultural center for contemporary art relatively recently as China progressed as a major economic power. With the world's eyes on China during the 2008 Olympics and the 2010 World Expo, Chinese art and culture started getting a lot of attention, and Shanghai became the national capital of new-age art. The cultural district of Shanghai is called the West Bund, and this is where some of the most exciting art museums and exhibitions are shown via repurposed coal silos, factories and airplane hangars.
"If you are looking to the future, you probably have your eyes on Chinese artists," says Kelly Ying, a Chinese collector and co-founder with her husband, David Chau, of the annual art fair ART021.
The newest art trend in Shanghai is … cat art. In the Old City part of Shanghai, local artist and cartoonist Gao Youjun, aka Tango, has put up over 30 pictures of residential pet cats on walls along a part of Middle Fangbang Road, right on the Bund. Before this impromptu cat exhibit sprung up, this area was pretty empty, under demolition since 2018. Now, these blown-up pictures cover the three-meter-tall walls.
Tango says that the project is inspired by the stray cats that he's seen out and about in the city. "These cats might have never left Huangpu District," Tango explains. "They are the real 'Shanghainese.'"
Every day, visitors flock to take pictures with these cat photos. The area has become known as "cat street," where other paintings and cat-related art have sprung up for the Bund Art Season, which lasts through the end of May.
In other news ...
📈Stocks: MSCI's global gauge of stocks is up 0.36% at 2,819.47 at the time of writing.
Dow Jones gained 0.14% to 33,348.60.
Nasdaq Composite jumped 0.65% to 12,365.21.
S&P 500 added 0.3% to 4,136.28.
The Hang Seng Index rose 1.75% to 19,971.13.
🧠Some quick factors to bear in mind:
All three US major indexes gained slightly on Monday, but there were some concerns about the economy slowing down and its impact on inflation.
Tech giant Meta climbed over 2%, which helped lift both the Nasdaq and S&P 500. The boost came after Loop Capital upgraded Meta's rating from "hold" to "buy."
All eyes are on the debt ceiling talks, which were postponed from last Friday to this week. President Biden will be meeting with some top guns in Congress to talk about it on Tuesday.
There are also a bunch of companies reporting earnings this week, like Home Depot, Target and Walmart. So, that should give investors a better idea of how consumers are spending their money right now.
Over in Hong Kong, stocks started off strong, along with the other Asian markets. This was partly thanks to investors keeping an eye on US talks about the debt ceiling and avoiding default.
China will be releasing a bunch of economic data tomorrow, including industrial production, retail sales, fixed asset investment growth and unemployment rate.
👄Some comments and chatter:
"There is little conviction on either side as the market continues to digest earnings, a slew of economic data, and finger-pointing in Washington regarding the debt ceiling discussions," said Craig Johnson, chief market technician at Piper Sandler.
"We should not be fooled by a few months of positive data. We still are well in excess of our 2% inflation target, and we need to finish the job," said Minneapolis Fed President Neel Kashkari to the Minnesota Transportation Conference & EXPO in St. Paul, Minnesota.
🛢Oil: On Monday, oil prices were up a solid buck per barrel after three sessions of declines. This could be because of some chatter about potential supply shortages in Canada and other places. With that, US crude rose 1.5% to US$71.11 per barrel, and Brent jumped 1.4% to US$75.23 per barrel.
👛Bitcoin: At the time of writing, bitcoin is up 1.58% at US$27,366.90.
📅75th anniversary of the Nakba: Nakba is a Palestinian commemoration of their mass displacement in 1948 during the establishment of Israel. This year marks the 75th Nakba anniversary, and this is the first time that the UN is officially commemorating the day. The US, Canada and the UK were among 30 countries that voted against the commemoration resolution, and Israeli officials are calling for UN member states to boycott the event. Although the event is being held at UN headquarters in New York, a State Department spokesperson said the US would not be represented.
🤝Zelenskiy's European tour: Last week, the UK announced it would be sending over long-range missiles to Ukraine for the country's defense. Then,  Zelenskiy went on a three-day tour of Europe, including Italy, the Vatican, Germany and France, before a surprise visit to the UK on a campaign for more support. In the UK, PM Rishi Sunak agreed to support a coalition to get Ukraine a fleet of Western-made fighter jets but didn't necessarily promise the actual aircraft himself.
📆China Central-Asia summit: China, to coincide with the G7 summit this Friday in Japan, will host a summit of its own to strengthen ties with neighboring Central Asian countries starting on Thursday. Countries like Kazakhstan, Kyrgyzstan, Tajikistan, Turkmenistan and Uzbekistan will be represented amid uncertainty stemming from Russia's invasion of Ukraine and tensions coming from the West.
📄US-Micronesia pact: The US and Micronesia will renew a diplomatic pact they've had since the 1980s on May 22. US Prez Biden and Micronesia Prez Wesley Simina will attend a ceremony in Papua New Guinea to renew the agreement. It provides for the US to give defense and economic aid to the nations while also giving the US access to strategic parts of the Pacific, countering China's growing influence in the region.
🦁Lions killed in Kenya: Kenya has been seeing more human-wildlife conflicts as it experiences its worst drought in 40 years. The drought makes wild prey more difficult for lions to hunt, causing them to venture out of protected areas and closer to where people live. In the past week alone, 10 lions have been killed, including one of Africa's oldest lions, Loonkiito (19 years old). According to the Kenya Wildlife Service, that's "an unusually large number of lions to be killed at one go." They are having discussions to minimize the risks of these conflicts and prevent more killings.
👩‍⚖️China sentences a US citizen on spy charges: A 78-year-old US citizen named John Shing-Wan Leung, who is also a permanent resident in Hong Kong, was arrested there two years ago by China's counterintelligence agency. On Monday, he was jailed after being found guilty of espionage by a court in Suzhou. He received a life sentence, but there wasn't a lot of detail given about the charges against him.
🚄Not cool, dudes: Two suspects have been arrested in connection with blasting Hitler speeches over a train's intercom system in Austria. Apparently, they were able to hack into the system to play Hitler's speeches and the "Heil Hitler" Nazi salute over the speakers. Authorities were able to identify them from the train's video cameras. Spreading Nazi messages in Austria is a crime.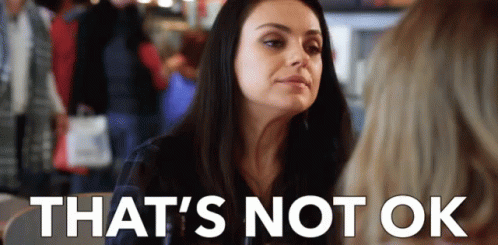 👩‍⚖️Elon Musk subpoenaed: Tesla CEO has been called to hand over all his communications with the late pedophile and alleged sex trafficker Jeffrey Epstein, as well as with JPMorgan, which is under fire for missing "red flags" about Epstein's illegal dealings. The filing said Musk may have been referred to JPMorgan by Epstein.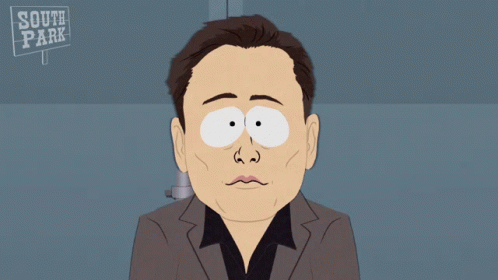 🦈Shark attack in Australia: A schoolteacher went surfing off the west coast of South Australia on Saturday and went missing. Now, he's believed to be dead from a shark attack after bits of his wetsuit and pieces of what's suspected to be his surfboard were found on the shore.
💸Vice Media files for bankruptcy: Vice is a digital media brand that has become a hub for more alternative news and viewpoints, but it recently announced that it would be shutting down because of financial problems. On Monday, Vice announced that it's filing for bankruptcy. This move is being made as the company preps for its sale to a group of lenders.
🤑US$19 billion pipeline deal:  Pipeline operators are trying to grow as the energy market transitions to renewable resources, pivoting toward acquisitions. Natural gas industry giant Oneok Inc. has been looking to acquire pipeline transportation company Magellan Midstream Partners LP. Now, Oneok has agreed to buy Magellan for a US$18.8 billion cash-and-stock purchase, making itself one of the biggest American oil and natural gas pipeline operators.
📱South Korea's travel app: South Korea's biggest trip-booking company Yanolja Co. is buying out Israeli tech provider Go Global Travel. This will make it one of the world's largest travel platforms. Yanolja is backed by SoftBank and is looking to do more than book trips by expanding into the hospitality and leisure sectors.
🛒More Alibaba growth: Recently, Alibaba split up into six different units, meaning it could get more funding for expansion and independent listings. Now, the giant has said it will invest a lot more into its Taobao shopping app, focusing heavily on content creation as well as providing AI tools for merchants.
🎮Microsoft's acquisition approved: Microsoft has been aiming to buy out gaming giant Activision Blizzard, but UK regulators blocked the merger a few weeks ago. Now, the acquisition has been approved in the EU thanks to commitments Microsoft made regarding cloud gaming to keep the market competitive.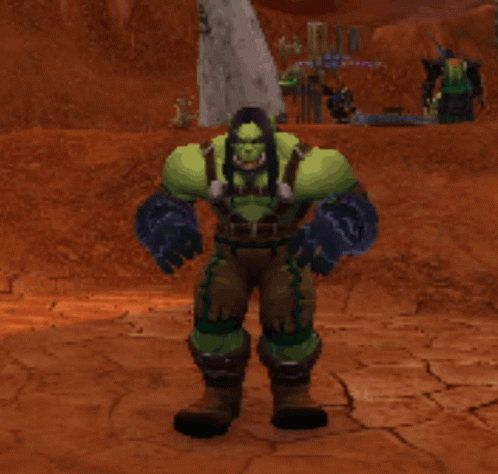 👩‍🎓Mainland academic numbers growing: For the first time, academics from the mainland in Hong Kong outnumber locals among the city's eight publicly-funded universities. A quarter of them are working in science fields. Some scholars say they're drawn in by better pay and attractive research grants.
💻Apple testing M3 chip: The M3 is Apple's latest chipset, which is supposed to use a 12-core processor and an 18-core graphical processing unit (GPU). According to reports, Apple is now testing the M3, with Bloomberg suggesting that this chip might be the M3 Pro that Apple will release at some point in 2024.
🪐Saturn's newborn rings: Saturn's rings actually aren't that old by cosmic standards. The planet is about 4.5 billion years old, but, based on new research by the University of Colorado at Boulder, its rings aren't more than 400 million years old. But, they still don't know how the rings formed in the first place.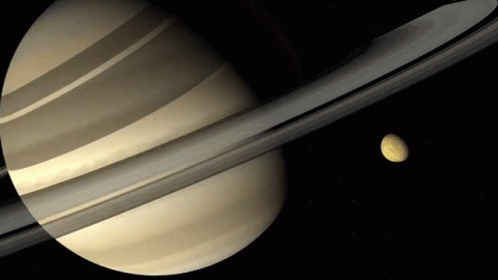 🐢"Chonkosaurus": Snapping turtles are known for being big, but this is one chunky boy! Last week, a snapping turtle went viral for its huge size when someone on a kayak took video footage of it along the bank of the Chicago River. He posted it on Twitter, naming the turtle "Chonkosaurus." Apparently, this snapping turtle is actually pretty rare, especially given how big it is.
---
Enjoying our TMS Headlines?
Forward it to a friend! After all, sharing is caring.
Anything else? Hit reply to send us feedback or say hello. We don't bite!
Written and put together by Joey Fung, Vanessa Wolosz, Caleb Moll and Christine Dulion