Headlines
From China's "new era" of marriage and child-rearing to a faked doggy DUI – Here are today's Headlines
China's pretty huge, and up until this year, it was the most populous country in the world.
A few minutes every morning is all you need.
Stay up to date on the world's Headlines and Human Stories. It's fun, it's factual, it's fluff-free.
To start off, we're looking into:
China's "new era" of marriage
The backstory: China's pretty huge, and up until this year, it was the most populous country in the world. So, for a while, China had a rule called the "one-child policy." This was in effect from 1980 to 2016. It meant that families were only allowed to have one child, and the idea was to keep population growth in check. But now, the government has made a U-turn and is encouraging people to have more babies. So, why the sudden change of heart?
More recently: Well, China's facing some population issues. Last year, it hit its lowest birth rate ever at just 6.77 births per 1,000 people. And for the first time in over 60 years, the population actually shrank in 2022.
The development: Now, China's Family Planning Association is reportedly launching pilot projects in over 20 cities to encourage women to marry and have kids and promote shared co-parenting responsibilities between couples. It aims to create a "new-era" marriage and childbearing culture. Click the link here to see how China's trying to boost the birth rate.
Burry bets big on Chinese tech
The backstory: Remember the US subprime mortgage crisis in 2007 when banks handed out loans like candy to people who couldn't pay them back? It ended up causing a huge housing market crash and a global economic crisis. Well, investor Michael Burry saw it coming before anyone else and made a ton of money betting against the market. His short-selling strategy made him famous and was the center of the 2015 movie "The Big Short," where he was played by Christian Bale.
More recently: He also played a big role in putting GameStop on the map before it became a meme stock in 2021. And he loaded up on banking shares when the industry was shaken earlier this year following several big bank failures.
The development: Now, Burry is playing the long game by investing big in Chinese tech – specifically e-commerce giants Alibaba and JD.com. He'd already bought shares in the companies at the end of last year, but he's doubled down on those bets in the last quarter. Click the link here for more.
Your DNA is everywhere
The backstory: DNA is a polymer that contains genetic information about an organism. Human DNA can be collected from things like blood, spit, hair or even skin cells. It's used for identifying family histories, medical issues or even missing persons and suspected criminals. But did you know that we are constantly shedding bits of DNA all the time?
Environmental DNA (eDNA) is the genetic material that all living things leave behind wherever they go. This stuff is everywhere, and researchers have been using it for a while to track wildlife and find species thought to be extinct.
The development: Recently, researchers were working on an eDNA project to monitor endangered sea turtles. But, while looking for relevant turtle eDNA, they kept stumbling on tons of human genetic material in the water, sand and even the air. Some of it was surprisingly good quality, and they were able to sequence it. But what does this mean for bioethics and DNA use in the future? Click the link here for more.
To end, we'll look into:
Cooking up a storm
"Nigerian cuisine is the best out there," says Nigerian chef Hilda Effiong Bassey. "The more recipes are propagated, the more people will be willing to try it. Nigerian food is such comfort food."
Known on social media as Hilda Baci, this 27-year-old chef is on a mission to spread Nigerian culture through the food she makes and shares with the world. Nigeria is home to a range of ethnic groups, which have all contributed to its diverse food culture. And, the country is big on hospitality.
According to its Federal Ministry of Information and Culture, "The beauty in the Nigerian experience is that guests are fed generously." A few major Nigerian dishes are Edikaikong (a comforting vegetable stew prepared with ugwu, or native pumpkin leaves), Bush meat, pounded yam, Suya (a smoked, spiced meat skewer) and snacks like Akara (a fritter made from bean flour).
To Hilda Baci, spreading Nigerian food culture means setting out to break a Guinness World Record. Last Thursday, she began the 100-hour journey to set a new global record for the most hours spent continuously cooking, and she succeeded around 19:45 GMT on Monday. The previous record-holder had cooked for 87 hours and 45 minutes in 2019, but Baci went above and beyond to really set her own record.
Cooking in Lagos, Nigeria, Baci made a range of Nigerian and West African dishes to really show off her cooking skills. She prepared over 100 different dishes over those long hours, only taking five-minute breaks every hour or an hour break after a 12-hour stretch of cooking. Politicians and celebrities all joined the crowd to watch. Originally, Baci planned to cook for somewhere around 90 hours, but she kept going as her audience encouraged her to reach the 100-hour mark.
"We are proud to have Hilda embarking on this journey in our state. I will continue to follow the updates and look forward to the final declaration," said Lagos state governor Babajide Sanwo-Olu, who went to watch Baci cook on Sunday.
The record hasn't been confirmed as official by Guinness yet, but we're rooting for you, Hilda!
In other news ...
📉Stocks: MSCI's global gauge of stocks is down 0.61% at 2,802.39 at the time of writing.
Dow Jones lost 1.01% to 33,012.14.
Nasdaq Composite declined 0.18% to 12,343.05.
S&P 500 fell 0.64% to 4,109.90.
The Hang Seng Index rose 0.04% to 19,978.25.
🧠Some quick factors to bear in mind:
It was a bumpy ride for US stocks on Tuesday as investors anxiously monitored a pivotal meeting between congressional leaders and President Biden over the US debt ceiling. The Treasury Department has warned a default could lead to a major economic downturn if an agreement isn't reached by June 1.
Home Depot took a hit and slipped 2.15%, dragging down the Dow Industrials and S&P 500. The retailer slashed its annual sales forecast and predicted a bigger-than-expected drop in profits.
April's retail sales figures came in below expectations, with a light 0.4% increase compared to the more optimistic 0.8% predicted by economists. But, this does show a rebound in consumer spending after months of declines.
Over in Hong Kong, stocks didn't move much as investors reacted to disappointing economic data from China, raising concerns about the nation's post-COVID recovery struggling to gain momentum.
On the data front, China's economic data for April revealed sluggish retail sales, with a modest 18.4% increase that fell short of expectations, along with underwhelming growth in industrial production at 5.6% and fixed asset investment rising by 4.7%. These figures highlighted China's ongoing work needed to achieve a balanced recovery from its strict COVID restrictions.
👄Some comments and chatter:
"A default would crack open the foundations upon which our financial system is built, It is very conceivable that we'd see a number of financial markets break – with worldwide panic triggering margin calls, runs and fire sales," said Treasury Secretary Janet Yellen on Tuesday.
"China is in the stage of recovering, compared to last year, the numbers are positive as we just saw, but is the recovery good enough for the market, is the recovery good enough to meet investors' expectations – that's the big question here," said BofA Securities China equity strategist Winnie Wu to CNBC's "Street Signs Asia."
🛢Oil: On Tuesday, oil prices took a bit of a hit because economic data from China and the US was not as strong as expected. It sort of outweighed the optimistic forecast about increased worldwide demand from the International Energy Agency (IEA).With that, US crude lost 0.35% to US$70.86 per barrel, and Brent was down 0.43% to US$74.91 per barrel.
👛Bitcoin: At the time of writing, bitcoin is down 0.62% at US$27,002.90.
🚒Fire in a New Zealand hostel: In the New Zealand capital of Wellington, a hostel caught fire last night. There were 52 people evacuated, and at least six died inside, but it's still not clear what caused the disaster or if there are more victims.
📄Global executions report: Every year, Amnesty International releases a report on global executions. According to the new report for 2022, 883 people were known to have been executed in 20 countries, with Iran, Saudi Arabia and Egypt conducting 90% of those. Amnesty International says this is the highest number of executions in five years, with a few Middle Eastern countries increasing their use of the death penalty. The toll could be even higher, as the group didn't have enough data from China, North Korea, Vietnam, Syria and Afghanistan to include them in the figures.
🌀Cyclone Mocha takes its toll: Cyclone Mocha hit the ground in Myanmar on Sunday, and it's one of the strongest storms to hit this region in the 21st century, with winds getting up to 209 kph (130 mph). At least 40 people have died, most of them in the coastal Rakhine state, and hundreds of homes have been destroyed. Reports say this death toll could get much higher, espeically in Rohingya refugee camps.
💎Dresden jewel heist conviction: Back in 2019, five men connected to a German criminal family stole €113 million (US$123 million) worth of jewels from the Dresden state museum, breaking in to snatch things like a diamond-encrusted sword. Much of the loot has been recovered after a year-long investigation, and three of the men confessed. Now, the five culprits have officially been convicted in Germany and sentenced to prison for four to six years each.
📩Turkish election goes to runoff: Turkish President Tayyip Erdogan has been head of state for about 20 years, with his leadership being criticized as autocratic. For this year's presidential election, Erdogan's main competition is a progressive six-party coalition running the main opposition candidate Kemal Kilicdaroglu. On Sunday, Turkey voted, and Erdogan failed to get 50% of the votes, meaning the election will go to a run-off on May 28.
✈Biden cancels trips: US Prez Joe Biden was supposed to make stops in Papua New Guinea and Australia after Friday's G7 meeting in Japan. But, because lawmakers are still squabbling in the US about what to do regarding the debt ceiling, he's canceled these trips and will be heading straight back home.
✂Morgan Stanley Asia cuts?: Morgan Stanley has big plans to cut about 3,000 jobs worldwide by the end of this quarter, and now it's considering cutting about 7% of those in the APAC region specifically. This would affect about 40 jobs, with China taking the biggest hit, according to insiders to Bloomberg.
📞Vodaphone job cuts: British telecom company Vodaphone hasn't been performing well over the past few years and is looking to restructure. On Tuesday, the company announced it would be cutting 11,000 jobs over the next three years to execute this move, affecting workers in the UK and internationally.
🤑I'm keeping the money: The ex-CEO of failed Silicon Valley Bank, Greg Becker, is under fire by US lawmakers regarding just how culpable he was in the bank's collapse. He testified before the Senate Banking Committee on Tuesday, where he's been pressured to give up some of his US$10 million annual pay and bonuses. Becker, who also sold a ton of stock just before the bank's collapse, said his stock sales were authorized and his mismanagement wasn't what made the bank sink. He said he'd work with regulators to review the pay, but he hasn't committed to giving up any of that moolah.
🏢BlackRock back to the office: The world's largest asset manager, BlackRock, is calling employees back into the office for four days a week, with one day optional to work from home, starting September 11. The company has said its found it to be beneficial for everyone to work together in person.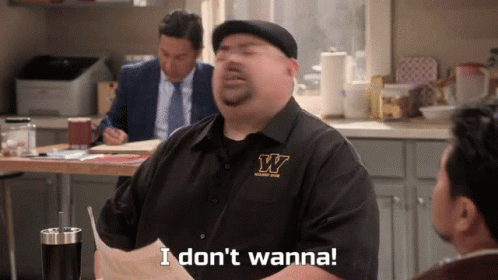 💻Google is launching AI-recognition tools: AI is everywhere these days, and a lot of people are worried about misinformation because the images it can create look so realistic. So, Google is launching tools to mark and identify AI-generated images as well as adding features to link back to original sources so users have context on images that may be artificial.
🔬Mutation clue to treating Alzheimer's?: A man has been the focus of a study because he was supposed to get Alzheimer's in his 40s, based on most scans of his brain and his genetic predisposition, but he didn't get it until way later in his life when he was 67. New research shows that another genetic mutation blocked the disease from entering parts of his brain. With this new research, scientists can look into new treatments and preventative options for those suffering from the disease.
🏳‍🌈Taiwan's same-sex adoption: On Tuesday, Taiwan extended adoption rights to same-sex couples as part of its same-sex marriage bill, which passed its third reading without objection, according to local media. This means joint adoption rights for same-sex couples will now be the same as for heterosexual couples on the island.
🦋Butterfly evolution: It's been a long-held belief that butterflies originated in Asia. But, new research suggests they actually come from North or Central America, evolving from a group of moths that shifted from being nocturnal to diurnal about 100 million years ago. Drinking nectar from plants that were more available during the daytime, these moths became the beloved multi-colored butterflies we know today.
🍸Man's best scapegoat: A man in Colorado was pulled over for speeding, and he swapped places with his dog to avoid getting a DUI. The officer said he saw him moving around in his car before approaching, only to find him then in the passenger seat seeming pretty wasted. He said he wasn't the driver and ran from the cop when asked how much he'd had to drink, but was caught pretty quickly, within 20 yards (18 meters) of the car. A Facebook post from the police department provided an update, saying, "The dog does not face any charges and was let go with just a warning."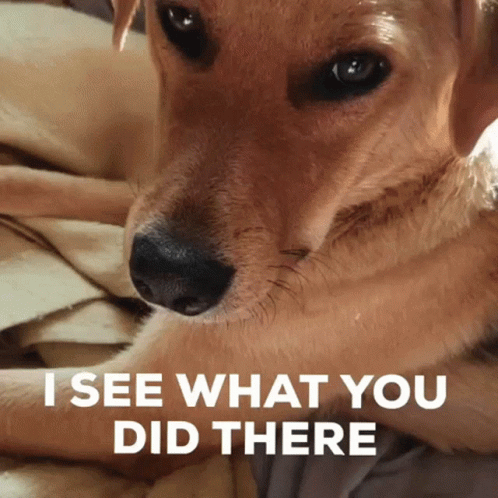 🎂🐶Bobi is still a good boi: The oldest dog in the world, confirmed by Guinness World Records, is Portuguese Bobi, and he just turned 31 years old. Naturally, they threw a huge party with more than 100 attendees chowing down on local meats and fish – with extras saved for the pooch, who has only ever eaten people food. Although his eyesight isn't so great anymore, and he bumps into stuff from time to time, he's still exceptionally healthy for his age.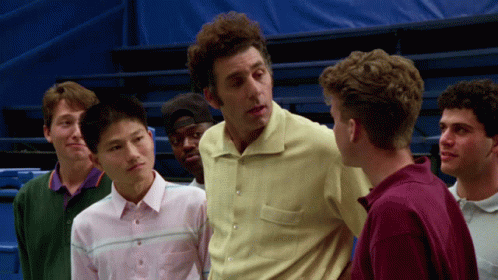 ---
Enjoying our TMS Headlines?
Forward it to a friend! After all, sharing is caring.
Anything else? Hit reply to send us feedback or say hello. We don't bite!
Written and put together by Joey Fung, Vanessa Wolosz, Caleb Moll and Christine Dulion