Headlines
From the Ukraine grain deal getting extended to Johnny Depp saying 'whatevs' to La La Land – Here are today's Headlines
Ukraine is a major food exporter to other parts of the world, especially when it comes to grain.
A few minutes every morning is all you need.
Stay up to date on the world's Headlines and Human Stories. It's fun, it's factual, it's fluff-free.
To start off, we're looking into:
Ukraine grain deal gets extended
The backstory: Ukraine is a major food exporter to other parts of the world, especially when it comes to grain. So, when Russia invaded the country last year, there was a lot of worry about global food security, with food prices soaring after Ukraine paused food shipments in February. In July, the Black Sea Grain Initiative was brokered by Turkey and the UN so that Ukraine could continue to safely ship grain via the Black Sea without a threat from Russia. The deal was supposed to last 120 days and was automatically renewed in November for another 120. Because of the deal, Ukraine has been able to safely export over 30 million metric tons of grain.
More recently: In March, the grain deal was supposed to renew again, but Russia wanted to make some changes. So it was renewed only for another 60 days instead of the 120 in the agreement. And the deal was set to expire again on May 18.
The development: Just in the nick of time, the deal was extended for another two months while negotiations are ongoing. Russia does have some demands, so click the link here for more about that.
Wells Fargo's billion-dollar settlement
The backstory: The fourth-largest US bank, Wells Fargo, has been swimming in some serious trouble over the past few years. It's been scandal after scandal for the banking giant since 2016.  For example, regulators discovered the bank had been opening millions of accounts without people's permission and even charging them for insurance they didn't need or want.
More recently: So, the Fed and other regulators slapped it with something called "consent orders" in 2018. Basically, these are agreements saying, "OK, you messed up, let's fix this without going to court." In other words, these enforcement actions are handed down by regulators, and the bank agrees to them. But shareholders sued the bank in 2020, saying it was lying about how well it was adhering to those new rules, basically defrauding them.
The development: Now, it's just settled that case for a massive US$1 billion dollars – one of the biggest class action settlements in banking history. Click the link here for all the juicy details.
Unlocking Japan's succession puzzle
The backstory: As you may know, Japan holds the title of having the world's second-highest older population, meaning a whole bunch of experienced folks ready to kick back and retire. And some of them own small to mid-sized companies. But finding successors for their businesses is no walk in the park. In fact, about half of those don't even have a plan for what happens to their business when they step down.
Enter Shunsaku Sagami, a 32-year-old entrepreneur with a vision and a big plan. He saw his grandpa's real estate agency close down because he couldn't find someone to take over when he retired at age 80. That sparked something in Sagami's brain to help him come up with a solution.
The development: In 2018, he founded M&A Research Institute Holdings and cracked the code with an AI-powered matching system. These guys are like matchmakers but for businesses. And it's doing really well, making Sagami massively rich. Click the link here to see how it all works.
To end, we'll look into:
Climate changes affecting "normal" weather
The number we keep hearing when it comes to climate change is "1.5." That's the limit the world is trying to stay under – 1.5 degrees Celsius warmer than pre-industrial times. If we stay below that, scientists say we can more effectively curb the effects of climate change and keep the planet livable. But, according to a new report from the World Meteorological Organization (WMO), global temps are likely to rise by 1.5C within the next five years.
Admittedly, this is not great news. But, just because we'll hit that threshold, we're not necessarily crossing into a long-term warming threshold of 1.5C. But, reaching this number (even briefly) is "an indication that as we start having these years with 1.5C happening more and more often, then we are getting closer to having the actual long-term climate be on that threshold," said Leon Hermanson, who works with the Met Office Hadley Center. For reference, the plant has already warmed 1.1C since the industrial revolution.
Most experts believe that climate change is likely triggering more extreme weather events, like the devastating Cyclone Mocha in Myanmar and Bangladesh and the major drought currently affecting Spain. But how is climate change affecting everyday, normal weather conditions?
Back in 2020, scientists conducted a study to see how "normal" weather patterns are shifting. It showed that patterns of global temperature and humidity are definitely deviating from their natural variability patterns. And it also showed that the long-term global average temperature trend can be predicted from just a single day's weather info worldwide.
"Often these are happening on a background of a changing normal, a changing baseline," says Barbara Mayes Boustead, a meteorologist at the National Weather Service. "As that shifts, we may see events like these more often in the future, and things that might have once been very, very rare become less rare."
When we see changes in our everyday weather, extreme weather events may not seem so bizarre. And these smaller changes can still have lasting consequences, like longer, worse allergy seasons, an increase in summertime insect populations and lower crop yields.
In other news ...
📈Stocks: MSCI's global gauge of stocks is up 0.66% at 2,820.92 at the time of writing.
Dow Jones jumped 1.24% to 33,420.77.
Nasdaq Composite advanced 1.28% to 12,500.57.
S&P 500 gained 1.19% to 4,158.77.
The Hang Seng Index lost 2.09% to 19,560.57.
🧠Some quick factors to bear in mind:
US stocks had a strong Wednesday, jumping over 1% as investors were optimistic about the ongoing debt ceiling negotiations. President Joe Biden and Republican House Speaker Kevin McCarthy provided comfort that a catastrophic default would be avoided, calming investors' anxieties.
Adding to the bullish mood was the huge rebound of regional bank shares, with Western Alliance Bancorp reporting impressive deposit growth, leading to a more than 7% jump in the SPDR S&P Regional Bank ETF (KRE) and a 10.2% increase for the bank's shares.
Over in Hong Kong, stocks closed with big losses as investors are still not super confident in China's economic recovery post-COVID.
China's housing market drew attention as new home price growth slowed in April, raising concerns about fading pent-up demand after the country's economic reopening. Prices fell by 0.2% compared to last year, marking the 12th straight month of annual contraction.
Investment banks had differing views on the impact of weaker-than-expected Chinese economic data. JPMorgan lowered its full-year GDP growth estimate to 5.9% from 6.4%, while Barclays economists set a new target of 5.3%. On the other hand, Standard Chartered kept its forecast steady at 5.8%
👄Some comments and chatter:
"I'm confident that we'll get the agreement on the budget, that America will not default," said President Joe Biden on Wednesday.
"What we're seeing today is positive comments saying progress is being made toward a debt ceiling deal, and that's given the market reason to put money back to work," said Robert Pavlik, senior portfolio manager at Dakota Wealth in Fairfield, Connecticut.
🛢Oil: On Wednesday, oil prices ended the day on a high note, up by around US$2. The vibe among traders was optimistic, with a strong belief in the demand for oil and a keen interest in the ongoing US debt ceiling negotiations. With that, US crude rose 2.8% to US$72.83 per barrel, and Brent jumped 2.7% to US$76.96 per barrel.
👛Bitcoin: At the time of writing, bitcoin is up 1.01% at US$27,309.50.
📄Europe pushes for F-16s in Ukraine: Zelenskiy just did a whirlwind tour of Europe to rally for more military support. The UK and the Netherlands launched a coalition to help Ukraine get US-made F-16 fighter jets from other countries, which it says it needs for air defense. But, the US is dragging its feet on this. Biden hasn't approved the transfer to re-export the F-16s, saying there are concerns about costs, how long it takes to train pilots and if Russia might see it as an escalation.
🤝Liz Truss visits Taiwan: While the UK doesn't have official diplomatic ties to Taiwan, the two are still friendly, with economic, educational and cultural links. Now, former UK PM Liz Truss is visiting Taiwan and trying to rally support for the region, calling for a "free Taiwan" while also criticizing the West for trying to cooperate with China on some international issues. China's Taiwan Affairs office called Truss's visit a "farce," and its UK embassy called it "a dangerous political show which will do nothing but harm to the UK."
♒Floods cripple northern Italy: Torrential downpours hit northern Italy on Thursday, causing deadly floods and landslides. Some areas ended up getting half their average annual rainfall within 36 hours. At least nine people have died. Formula 1 has also canceled a Grand Prix scheduled to take place in the region due to the flooding.
🤖AI exec calls for regulation: Sam Altman is the CEO of OpenAI, the company behind AI gamechanger ChatGPT. On Tuesday, Altman actually testified before the US Congress to say that there needs to be more AI regulation. He says that he wants to work with the government to prevent this technology from "going wrong" and suggested that a new agency should be formed to license AI companies.
👩‍⚖️Elizabeth Holmes loses bid to avoid serving time: Former Theranos CEO Elizabeth Holmes has been trying to get out of going to prison while she appeals her fraud conviction. On Tuesday, an appeals court said she has to serve time even while her case is reconsidered. In another court ruling on Tuesday, US District Judge Edward Davila ordered Holmes to pay US$452 million to the victims of her crimes.
✈Cathay pilot decline: The Hong Kong Aircrew Officers Association on Tuesday said that airliner Cathay Pacific has lost more than half of its senior pilots since late 2019, just as the pandemic was picking up steam. In the fourth quarter of that year, the airline had 3,840 pilots, but now it only has 2,417 as of last month.
📸Harry and Meghan close call: If you remember, the UK's Prince Harry's own mother, Princess Diana, was killed in a car crash following an intense pursuit by paparazzi trying to get pics of her. Well, on Tuesday, Harry and his wife Meghan Markle's spokesperson said the couple was involved in a "near catastrophic" car chase as paparazzi were tailing them for over two hours. They had been staying with a friend and didn't want to expose the friend's home to any security concerns.
🤑SKKY aims for the sky: Remember how we recently reported that Kim Kardashian's private equity fund, SKKY Partners, was hiring on Wall Street as it expanded? Well, it has high aspirations on top of all that. The fund is aiming to raise at least US$1 billion using Kim's huge follower base as an asset.
💼Elon Musk slams remote work: With the pandemic winding down, a lot of organizations are looking to bring staff back into the office full-time, but many workers are reluctant to return. Talking about this development, Elon Musk said in an interview with CNBC's David Faber that it's "morally wrong" to keep working from home when service workers are all expected to show up to work in person.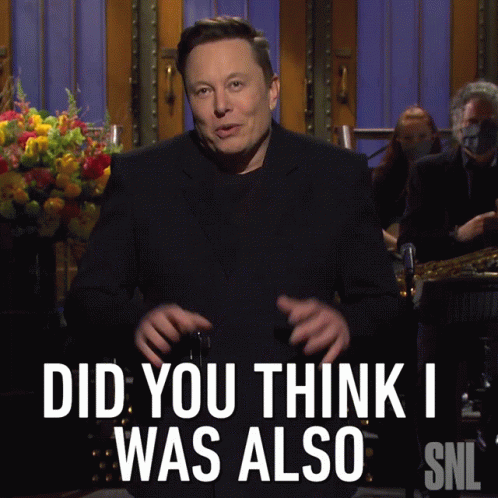 🗻Everest climbing record set: In Nepal, Everest climbers have to go up the mountain with a local guide, called a sherpa. One Nepali sherpa, Kami Rita, has been climbing Everest since 1994, making the trek almost every year since then. Last week, we reported that another sherpa had tied Rita's record of 26 climbs, but Rita was still on a climb on Everest at the time. On Wednesday, the 53-year-old finished scaling Everest for the 27th time, breaking his own record and regaining the lead for who's climbed the mountain the most times.
📵Montana bans TikTok: A while back, we reported on how Montana was considering banning TikTok completely, and it would be the first state in the US to do it if it went through. Well, the bill has been signed by the governor, making Montana the first state to ban TikTok entirely. The ban goes into effect on January 1.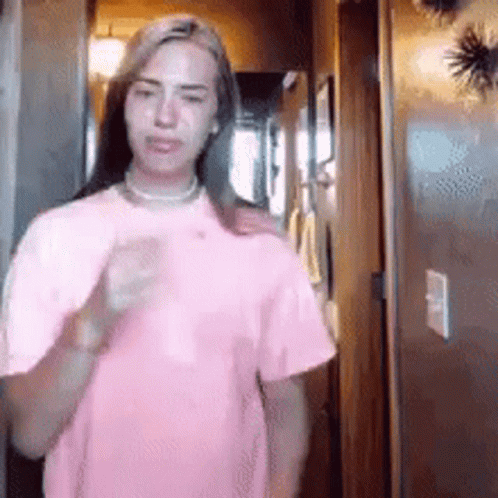 🚢Abandoned super-yacht: Ever since Russia invaded Ukraine, the West has put sanctions on a lot of Russian oligarchs, including their fancy properties like yachts. Well, to avoid seizures and sanctions, those oligarchs started parking their boats in neutral ports around the world. One yacht parked in Antigua, the Alfa Nero, has been there for more than a year. The Antiguan government seized the vessel, but it's running up bills left and right. And its bored crew, which basically sits around and plays Call of Duty for lack of anything else to do, is demanding back pay. Antigua has asked the US to lift sanctions on the super yacht so it can auction it off, but it's worried about selling it without that clearance as the money might get frozen because of sanctions.
🎶The Weeknd no more: We recently reported about how superstar The Weeknd plans to shed his moniker after his next album. Well, he's already making moves, changing his name on socials to his given name, Abel Tesfaye.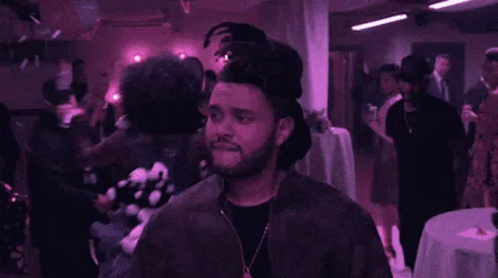 🌋Pompeii earthquake?: The story of Pompeii usually centers around the eruption of Mount Vesuvius devastating the city and those trapped there in AD 79, their remains discovered centuries later in 1748. At one current Pompeii archaeology site, two new skeletons have been found, and it looks like they died from earthquakes that accompanied the volcano eruption. A wall collapsed on them from the tremors before volcanic ash covered it (and them) up.
🎬Johnny's over Hollywood: Actor Johnny Depp's first film since the hotly-watched court cases between him and his ex, Amber Heard, "Jeanne du Barry," premiered at the Cannes film festival yesterday, ending with the usual standing ovation. At a press conference later, Depp couldn't seem to avoid questions regarding his personal life. He told reporters he didn't really feel boycotted by Hollywood anymore (if you remember, he got kicked from a lot of studio roles when Heard's accusations started flying around), mainly because he doesn't ever really think about it. He said, "I don't have much further need for Hollywood myself."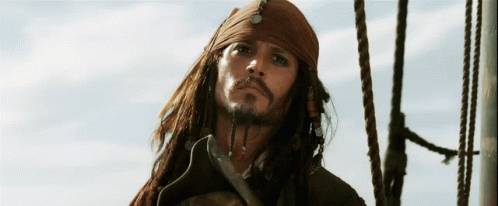 🌮Taco Tuesday: In 1989, American taco chain restaurant Taco John's trademarked the term "Taco Tuesday." Now, global franchise Taco Bell is trying to reverse that trademark, saying it should get to use the phrase without legal pushback. Taco Bell says it's a common phrase and no one should suffer for wanting to share tacos and "pursuing happiness on a Tuesday."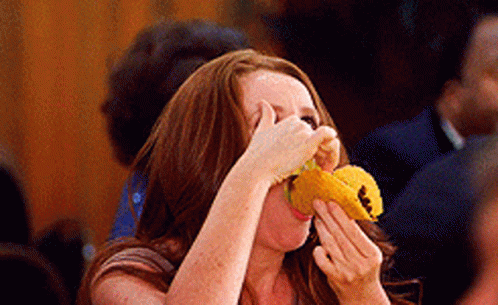 📺"The Office" finale turns 10: We use so many GIFs from the hit TV show "The Office" that we had to give it a shout-out! "The Office" US finale aired on TV 10 years ago today. But we can rewatch this show literally forever. Honestly, some of us are on season six for like the twentieth time. What are some of your favorite "The Office" moments?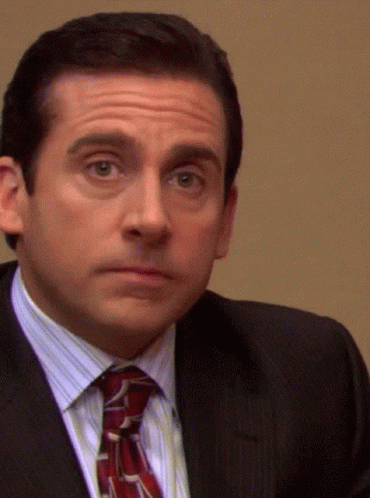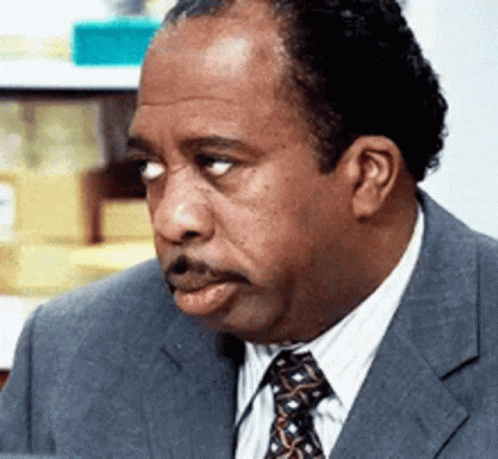 ---
Enjoying our TMS Headlines?
Forward it to a friend! After all, sharing is caring.
Anything else? Hit reply to send us feedback or say hello. We don't bite!
Written and put together by Joey Fung, Vanessa Wolosz, Caleb Moll and Christine Dulion