World
From the G7 summit in Japan to a Shrektastic anniversary – Here are today's Headlines
The annual G7 summit kicks off on Friday in Japan's Hiroshima.
A few minutes every morning is all you need.
Stay up to date on the world's Headlines and Human Stories. It's fun, it's factual, it's fluff-free.
To start off, we're looking into:
The G7 summit kicks off
The backstory: The Group of 7 (G7) major industrial democracies (Canada, France, Germany, Italy, Japan, the UK and the US) have their leaders meet once a year in one of their countries. While there are typically a few different G7 conferences throughout the year, there's one major one that the countries' leaders are all expected to attend. At this major summit, they usually talk about international issues that deal with economics, security, climate change, human rights and more.
The development: The annual G7 summit kicks off on Friday in Japan's Hiroshima. This year Japan's Prime Minister Fumio Kishida has been stressing the importance of working with developing countries. Outside of the G7, other countries invited to the summit include Australia, Brazil, Comoros, Cook Islands, India, Indonesia, South Korea and Vietnam.
At this year's summit, two countries that aren't invited, China and Russia, are on everyone's minds.  Click the link here for more on what to expect.
Crypto's new sheriff in town
The backstory: Last year, the crypto market was in shambles. Coin prices crashed, big players like Terra and FTX went down the drain and bitcoin took a nosedive below US$20,000. But here's the thing. All that chaos made everyone realize that we need some comprehensive regulation in the crypto world. And guess who's ahead of the game? It's the EU.
More recently: The EU has been cooking up a law called the Markets in Crypto Act (MiCA) for almost three years. The idea is to regulate digital assets like stablecoins and bitcoin to protect investors and put an end to tax evasion and money laundering, making those sneaky moves a thing of the past. So how are they planning to do that? By keeping a watchful eye on crypto firms and transactions and making them more transparent.
The development: Now, the EU is officially a frontrunner in crypto regulation with its new MiCA law, and it's a done deal. On Tuesday, everything was finalized, and the new rules are set to take effect next year. Click the link here for more info.
Micron's mega-deal
The backstory: Semiconductors are like the secret sauce behind all our cool gadgets, from smartphones to self-driving cars. And both the US and China want a big slice of that chip pie. Between the US putting export bans on advanced chips and tech to China to China launching a probe into US chip company Micron, things are heating up.
More recently: Well, Japan is flexing its muscles and making moves to boost its own semiconductor industry. One of the reasons is to reduce the nation's dependence on foreign suppliers and ensure a steady supply for its high-tech industries. Plus, it doesn't want any surprises if the global chip supply chain starts wobbling or things get more tense between the US and China.
The development: Now Micron has reportedly scored a mind-blowing ¥200 billion (US$1.5 billion) incentives deal with the Japanese government. The agreement isn't public yet, but insiders have said Micron is set to get this massive boost to produce its fancy next-gen memory chips in Japan. Click the link here for more on this deal.
To end, we'll look into:
Welcome to Cannes 76
It's pronounced Cahn. And this year, the French film festival turns 76.
We're a few days into Cannes 76. Here, at the Promenade de la Croisette, the buzziest films of the next few months will have their earliest premieres. A-list celebrities and legendary filmmakers are all there to introduce them to the world. A few actors are making their Cannes debut this year: from BLACKPINK's Jennie Kim, who has a role in "The Idol" HBO series, to Rachel Sennot, who turned heads in indie darlings "Shiva Baby" and "Bodies Bodies Bodies."
And we've already had some amazing looks at the festival. One image that's doing the rounds on social media features Zendaya, Anne Hathaway and Priyanka Chopra all glammed up for a Bvlgari party. Viola Davis in Valentino Couture, Coco Jones in Naeem Cahn, Araya Hargate in Nicolas Jebran, Gao Ye in Georges Chakra, Elle Fanning in Alexander McQueen, Fan Bingbing in Christopher Bu and Sara Sampaio in Zuhair Murad haute couture all brought show-stopping looks to the carpet. We're excited to see what people wear to the rest of the festival's premieres!
Speaking of premieres, let's talk silver screen. "Indiana Jones and the Dial of Destiny" just premiered, and it's supposed to be the final movie in the franchise. Harrison Ford is also expected to get an honorary Palm d'Or. After he saw the movie for the first time, Steven Spielberg told Variety: "Everybody loved the movie. It's really, really a good 'Indiana Jones' film. I'm really proud of what [director James Mangold] has done with it."
Another buzzy release this year is Italian filmmaker Alice Rohrwacher's "La Chimera," about an Englishman with a strange ability to connect with the land in Italy. Plus, there's Tunisia's Kaouther Ben Hania movie "Four Daughters." Part documentary, part fiction, this film follows a woman whose daughters join the jihad in Syria.
Apart from those, here are some others we keep hearing about: Hirokazu Kore-eda's "Monster," Max Minghella's "Shell," Andrew Niccol's "Lords of War," Martin Scorsese's "Killers of the Flower Moon," Todd Haynes's "May December" and, of course, Wes Anderson's "Asteroid City." Are you looking forward to any of these big movies?
In other news ...
📈Stocks: MSCI's global gauge of stocks is up 0.68% at 2,840.12 at the time of writing.
Dow Jones jumped 0.34% to 33,535.91
Nasdaq Composite gained 1.51% to 12,688.84.
S&P 500 jumped 0.94% to 4,198.05.
The Hang Seng Index advanced 0.85% to 19,727.25.
🧠Some quick factors to bear in mind:
US stocks rallied on Thursday as optimism spreads about a possible debt ceiling deal, making it a double win two days in a row.
Retail giant Walmart gained 1.3% after reporting better-than-expected earnings for the first quarter and even upped its sales and profit forecasts for 2023.
Netflix jumped 9.22% thanks to its new ad-supported tier that has captured the hearts – and eyes – of nearly 5 million monthly active users.
On the political front, President Biden and McCarthy made it clear that they're committed to resolving the federal debt ceiling drama ASAP.
On the data front, weekly jobless claims dropped by a more-than-expected 22,000 to 242,000 last week. This suggests a tight labor market could give the Fed some room to play with interest rates.
Over in Hong Kong, stocks closed higher, riding the global market wave. Investors were hoping US lawmakers would dodge a financial fiasco by raising the country's borrowing limit.
Chinese tech giant Tencent took a slight stumble of about 0.9%. Even though it scored big with an 11% surge in quarterly revenue, pocketing a whopping 150 billion Chinese yuan (US$21.4 billion).
👄Some comments and chatter:
"I see the path that we can come to an agreement,. And I think we have a structure now and everybody's working hard, and I mean, we're working two or three times a day, then going back getting more numbers," said House Speaker Kevin McCarthy, referring to the US debt ceiling negotiation.
"If we get a debt ceiling agreement at the end of the week here and remove that macro issue, you still have the Fed meeting in June, now that is probably a live meeting based on what some of the policymakers have been saying this week, so that could be a concern, it could kind of cap some of the momentum in the market," said Anthony Saglimbene, chief market strategist at Ameriprise Financial in Troy, Michigan.
🛢Oil: On Thursday, oil prices suffered a bit of a blow, dropping over 1% right after some strong US economic data was released. The dollar went on a winning streak, reaching its highest point in two months. With that, US crude dropped 1.3% to US$71.86 per barrel, and Brent lost 1.4% to US$75.86 per barrel.
👛Bitcoin: At the time of writing, bitcoin is down 1.85% at US$26,900.60.
🤝Japan and UK cooperation: Since leaving the EU, the UK has been looking to strengthen ties with Japan as it tries to get closer to Asian countries, especially when it comes to trade. On Thursday, it was announced that Japanese companies had committed US$22 billion to British clean energy projects. Later that day, UK PM Rishi Sunak and Japanese PM Fumio Kishida announced a pact for cooperation in a range of different areas, including defense, economy and technology.
🏳Israel's Flag March: Thursday marked Jerusalem Day in Israel, the anniversary of when Israel captured east Jerusalem from Jordan in 1967. To commemorate the day, thousands of Israelis participated in a controversial "Flag March" throughout the Old City part of Jerusalem, waving Star of David Israel flags. While most marchers were non-violent and waved their flags while singing or dancing, there was some observed anti-Arab sentiment in the form of racist insults shouted at journalists and the chanting of anti-Palestinian slogans.
💼Ecuador's president dissolves national assembly: Ecuador's President Guillermo Lasso has been facing an impeachment vote from the legislature after being accused of corruption. To escape this vote, Lasso has activated a constitutional clause for muerte cruzada or "mutual death." This move will dissolve the national assembly, but it will also boot Lasso out of office, and the Ecuadorian people will need to essentially vote in a whole new government within the next 90 days. Lasso will keep his presidency until a new one is elected.
✈Colombia plane crash survivors: On May 1, a small plane with a pilot, copilot, a mother, and her four children, crashed in the jungle in Colombia. The adults died in the crash, but the four children (ranging from 11 months to 13 years old) all went missing. Now, rescue teams have found things they believe belong to the children, suggesting they probably survived the crash and are somewhere in the wilderness. Many conflicting reports have said the kids have been found safe and sound, but none of those reports have been officially confirmed yet. The search will continue until something solid is confirmed.
📄Hua Hong listing: China's second-largest chip company, Hua Hong, has said it's gotten approval for a public share sale of US$2.6 billion, which will be the largest in mainland China this year. It still needs the green light from the country's securities watchdog, but its Hong Kong-listed shares boosted as much as 10.7% on Thursday after the news.
🤑Nvidia CEO gets richer: The AI boom has boosted chipmaker Nvidia so much that it's the best-performing stock on the S&P 500 index this year. Along with that, its CEO, Jensen Huang, has gotten richer. Much richer. His wealth has grown by 98% this year to US$27.3 billion, which is more than any other tech billionaire, according to Bloomberg. Basically, investors think the company is going to majorly benefit from all the success of emerging AI like ChatGPT and others.
🛫Singapore Air pays it down: Singapore Air has done really well this year, and the company is sharing that success with its employees as a way to say thanks for their hard work and to acknowledge their sacrifices during the pandemic. The company plans to pay staff a bonus of around eight months' worth of salary this year. The company reported a net income of S$2.16 billion (US$1.62 billion) for the year ending March 31.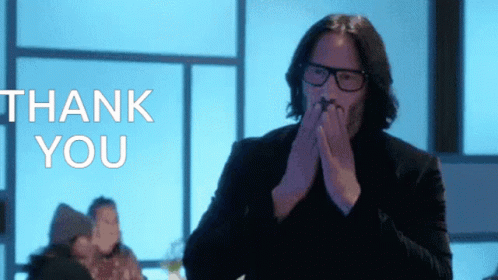 🎫Cathay tix giveaway: Want a free round-trip from the US and Canada to Hong Kong? Well, you may have been a little too late to get in line because Cathay Pacific Airways was giving away almost 4,500 tickets. Within five minutes of opening this morning, over 73,000 people logged on to the company's website in order to try and snag one of these free flights. This is a part of the "Hello Hong Kong" promotional campaign launched by the Hong Kong Tourism Board, with about 500,000 free tickets being issued worldwide.
📱iPhone version of ChatGPT: ChatGPT is a major digital phenomenon but has really only been available so far via a web browser. On Thursday, OpenAI announced it's going to launch a free version of ChatGPT for iOS that will run on an app for iPhones and iPads.
💻The first AR laptop: Laptops are supposed to be easy to bring everywhere, but they can still be pretty clunky, and sometimes their smaller size gets in the way of their useability. Now, tech company Sightful is releasing its first product, Spacetop, which is a laptop without a physical screen. Instead, this is an augmented reality (AR) laptop that will project tabs on a 100-inch virtual screen. It uses a full-size keyboard and a pair of tailored AR glasses.
🎾Nadal's out of the French Open: Tennis champ and legend Rafael Nadal got a hip injury while playing in Australia this January, and now he's having to pull out of the French Open, a tournament that he's won a whopping 14 times. He also said to the press on Thursday that the 2024 season could be his last.
🐱‍🐉New dinosaur found in Spain: In what's now Spain, back during the Cretaceous Period, a meat-eating dinosaur with a big, crocodile-like skull and sharp, serrated teeth was terrorizing prey. It was only just discovered by paleontologists. It's known as the Protathlitis cinctorrensis, and it's part of the bipedal spinosaurus group. On Thursday, scientists announced they'd uncovered its partial skeleton fossil.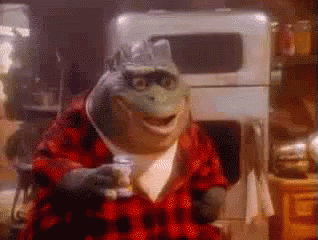 🧠Smartypants: Ever have that friend that is just crushing life in every way? Well, be prepared to have your socks knocked off. A 13-year-old named Elijah Muhammad Jr. just recently graduated from Oklahoma City Community College with FOUR computer science and cybersecurity degrees. His 15-year-old sister, who also recently graduated from university, said that "he is the smartest person" she knows.
🚢Titanic 3D scan: With two remotely operated pieces of submersible technology, deep-sea researchers mapped the entire Titanic shipwreck and its surroundings to create a massive, full-sized 3D scan of it. This is the first full-sized 3D scan of the wreckage, and apparently, it's 10 times bigger than any other underwater 3D model made before. The scan is a "one-to-one digital copy" of the Titanic, in detail, and it's going to be used for a new documentary on the ship.
🤿Living underwater: A professor in Florida named Joseph Dituri (aka "Mr. Deep Sea") has been living in a scuba lodge for over 74 days. This means he just broke the record for the longest time spent living underwater without depressurization. But here's the thing, he's refusing to come back to the surface just yet, planning to stay in the lodge until June 9, when he'll hit 100 days.
🥳Happy Birthday, Chow Yun-fat: From "Crouching Tiger, Hidden Dragon" to "Pirates of the Caribbean," actor Chow Yun-fat has been considered one of the most iconic Hong Kong actors of all time. Happy birthday to Chow Yun-fat, who just turned 68!
🎂Shrek yeah!: Not to make you feel too old, but Shrek came out 22 years ago today. We hope this news hasn't triggered an existential crisis for you, but we do have good news! With the massive success of last year's "Puss in Boots: The Last Wish," it seems like we are getting a new Shrek movie. We're looking forward to welcoming back our favorite grumpy green ogre.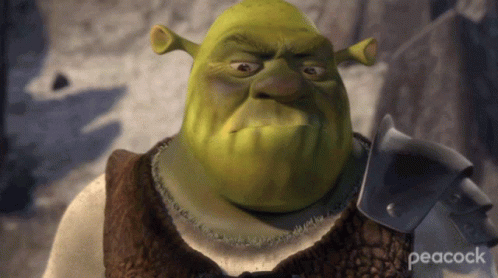 ---
Enjoying our TMS Headlines?
Forward it to a friend! After all, sharing is caring.
Anything else? Hit reply to send us feedback or say hello. We don't bite!
Written and put together by Joey Fung, Vanessa Wolosz, Caleb Moll and Christine Dulion