Headlines
From Ukraine's surprise trip to the G7 summit to weird orca behavior – Here are today's Headlines
Ukraine's leader Zelenskiy was expected to just be dialing in.
A few minutes every morning is all you need.
Stay up to date on the world's Headlines and Human Stories. It's fun, it's factual, it's fluff-free.
To start off, we're looking into:
Are US-China relations set to improve?
The backstory: The US and China haven't been on the best terms for a while now. Things started getting really rocky about a year ago, when then-Speaker of the House in the US, Nancy Pelosi, made a visit to Taiwan, which China had warned against. On top of that, the US put restrictions on semiconductor trade with China, heating up tech competition between the two.
More recently: Last November, US President Biden and China's President Xi met in person to talk about strengthening ties and working together to solve international issues like climate change. But then, things hit a head when the US found two alleged "spy" balloons from China hovering over its territory, one of which was shot down. Since then, it seems like relations have stalled, and we've been waiting to see where things will go from here.
The development: But, over the weekend at the G7 summit, Biden said the world will see tensions between the two nations begin to "thaw very shortly." Click the link here for more on his comments.
The G7 on the Ukraine war
The backstory: For those who haven't been keeping track, the Group of 7, aka G7, includes Canada, France, Germany, Italy, Japan, the UK and the US, and they meet several times a year to talk about international issues, with one major conference being the one all members are expected to attend. This major summit started late last week, with Japan hosting in Hiroshima.
The development: Brazil also ended up joining, as did India, and both of them have stayed relatively neutral about the Ukraine and Russia war compared to G7 members. But that's not the surprising part. Ukraine's leader Zelenskiy, who was expected to just be dialing in, made a discreet trip to the summit on Saturday afternoon on a French government plane. Some officials on the inside said this was to pressure or "trap" Brazilian President Luiz Inácio "Lula" da Silva to meet with Zelenskiy.
Lula didn't end up meeting with him, but India's PM Modi did for the first time in person since the war started. Click the link here for more.
AI-created diet plans
The backstory: We all know that what you eat is an important part of your health. This is especially as diet-related diseases continue to skyrocket. There is a heap of diet recommendations floating around promising to make you healthier, feel better and even trim a few centimeters off your waistline. But, the issue with listening to random influencers and reading from the second search result on Google is that it's not specific to you. And while that might sound obvious,  studies show that different people respond to food differently on a biological level, even if they're eating the exact same meal. So, a "one-size-fits-all" approach in nutrition might not be the best.
The development: Now, researchers are kicking off a big study in the US that's part of a larger global effort to understand more about our health. This study will track how people respond to food and use AI to develop algorithms that might help us better tailor nutritional guidance for individuals. Click the link here to learn more about this program.
To end, we'll look into:
Orcas are acting weird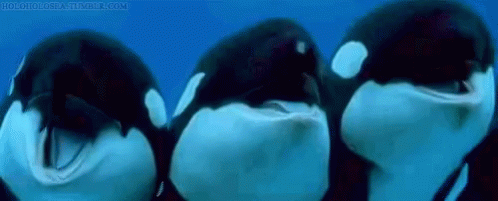 Ocean life and fishing boats aren't friends. "Killer whales" – or orcas – are already the ocean's top predator, so making an enemy out of them is a no-go, but humans kind of already have. Humans used to hunt orcas themselves and still do in small numbers in some countries – for food and population control. Now, the fishing industry causes some major problems for the species: overfishing the orca's prey, chemically contaminating the ocean and disturbing them with boat traffic and sound.
Actually members of the dolphin family, orcas are known for hunting in packs, like wolves. They've also caused problems for fishing boats before, even though these events are definitely considered extremely rare. And, in 2020, reports started coming in about orcas attacking sailboats in the Straits of Gibraltar by ramming into the hulls of ships over the course of that summer. Experts theorized that the animals were doing this out of some expression of stress, which could've come from the boating traffic, accidental orca injuries by fishermen or a lack of prey from overfishing. At the time, some researchers described the orca's behavior as "pissed off."
Now, off the Iberian coast in Europe, boats are being targeted by orcas again, and the behavior is spreading among the animals. As of last week, orcas had successfully sunk three boats in the area recently. They seem to team up in small groups to do so.
"There were two smaller and one larger orca," the skipper of the latest sunk boat, Werner Schaufelberger, told the German publication Yacht. "The little ones shook the rudder at the back while the big one repeatedly backed up and rammed the ship with full force from the side." The smaller orcas seemed to be copying the behavior of the adult.
One thing coming from most reports is that the orcas seem more focused on the boat itself than any humans, as they tend to ignore people who have fled the vessels in lifeboats. And the majority of encounters between boats and orcas are harmless. But, the rise in this type of behavior is a recent phenomenon that has people scratching their heads.
"The orcas are doing this on purpose, of course, we don't know the origin or the motivation, but defensive behavior based on trauma, as the origin of all this, gains more strength for us every day," Alfredo López Fernandez, a biologist at the University of Aveiro and a representative of the Grupo de Trabajo Orca Atlántica (Atlantic Orca Working Group) told LiveScience.
In other news ...
💣Has Bakhmut been captured?: The Ukrainian city of Bakhmut has been seeing intense fighting between Russia and Ukraine since last August, with Russian troops trying to capture it. Russian mercenary Wagner Group said on Saturday it finally successfully took the city. But, on the last day of the G7 summit on Sunday, Ukrainian President Zelenskiy told world leaders that Bakhmut "is not occupied," saying Ukraine still held on to a small portion. On Sunday, the leader of the Wagner Group also said its forces will be leaving the front lines and transferring control over to the Russian Ministry of Defense.  
📩Greek elections: On Sunday, Greece held its general election, and the conservative New Democracy party won in a landslide. But, the party didn't win enough parliamentary seats to form a government. So, current PM Kyriakos Mitsotakis, who leads the party, is seeking a second election so it can better establish power without needing to form a coalition government.
💸US debt limit crisis causes chaos: The US needs to raise its debt ceiling, but Republican lawmakers want certain budget cuts in order to make that happen, and it's caused a major crisis as the two main parties are at a standstill. Now, US Prez Biden has canceled other foreign visits, like to Australia and Papua New Guinea, as the debt crisis gets worse. But, Biden and Republican House Speaker Kevin McCarthy plan to meet on Monday, hopefully leading to a solution on the debt chaos.
🌸Japanese and Korean leaders visit Hiroshima memorial: Japan and South Korea are strengthening security ties to better defend themselves against threats from North Korea, and their leaders are working through tensions caused by Japan's past occupation of the Korean peninsula. On Sunday, the leaders from both countries, accompanied by their wives, paid their respects to the tens of thousands of victims of the WWII nuclear bombing in Hiroshima, Japan. Japanese PM Fumio Kishida and South Korean President Yoon Suk Yeol brought white flowers to the city's memorial on the first joint visit like this from representatives of these two nations.
📢Pro-EU rally in Moldova: Moldova's government has been saying that Russia is trying to destabilize the country, with President Maia Sandu accusing Russia of trying to sabotage its adoption into the EU by fueling anti-government sentiment. On Sunday, tens of thousands of people gathered in the capital city of Chisinau to show support for the government and joining the EU.
💬Russia-China talks: On Monday, Nikolai Patrushev, the head of Russia's Security Council, will hold security talks with China's Chen Wenqing, Russian state news agency reported. Chen is a member of the CCP's Politburo in charge of police, legal affairs and intelligence.
🌋Volcanic ash shuts down airports: On Saturday, a volcano near Mexico City started spewing ash, causing the Benito Juarez International Airport to suspend flights for over five hours. After delays and cancellations, the government announced the airport was functional again late Saturday morning with the skies cleared up.
🚫Micron products fail China review: With tech tensions still a problem between the US and China, the ongoing chip dispute just had another development. US memory chip company Micron Technology failed its network security review from the Cyberspace Administration of China, the regulator announced on Sunday. So now, Chinese infrastructure projects, from finance to transportation, can't use Micron tech.
😷Hong Kong COVID outbreak: Although COVID has been declared pretty much over, Hong Kong's health minister has said we still need to keep an eye on things. Up to 10,000 people a day are getting COVID in the city, but the minister said it's still manageable because most people are vaccinated and aren't getting too sick.
🐔Bird flu vaccinations: There's a bird flu epidemic affecting animals worldwide, having killed hundreds of millions of birds and infecting mammals at a worrying rate. Now, the head of the World Organisation for Animal Health (WOAH) is saying that we need to start vaccinating animals against the disease. Otherwise, we could be looking at a pandemic among animals, which would cause a ton of economic damage on top of what's already been done by events over the last few years.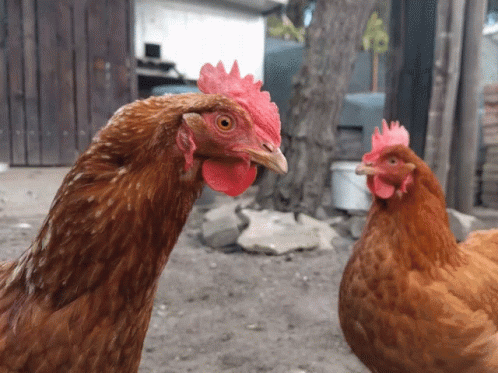 🙋‍♂️Gorman to step down: Morgan Stanley's CEO James Gorman, who brought the financial giant back from the brink of collapse during the global financial crisis, has announced he plans to step down sometime this year. He'll stay on for a time as executive chairman. His successor hasn't been confirmed.
🚙Mercedes vans: Luxury car company Mercedes is planning to stay relevant in the EV market by sprucing up its van lineup to include electric models of fancy, luxury-laden vans for launch in around 2026. The company expects its vans division to contribute double-digit margins through the end of the decade, but it's trying to compete with big-shots like Tesla and BYD.
🚀SpaceX launch: On Sunday evening, Elon Musk's space baby SpaceX launched four private astronauts headed to the International Space Station, including the first female astronaut from Saudi Arabia to make the trip to space. The mission is headed by Axion Space Inc., and this is the second launch SpaceX has handled for the company.
☕Boba coffee: Dai Wei is mainly known for creating a Chinese bike-sharing company that went bust in 2018. But, Dai is taking another stab at success, this time with a boba coffee chain called About Time Coffee in New York City. The company is backed by some of China's biggest venture capital funds. The company's CEO Marian Chen says the coffee tastes better and is cheaper than Starbucks.
📄Blue Origin lands NASA contract: Space company Blue Origin was founded by Jeff Bezos, and is a competitor to Elon Musk's SpaceX. Now, the company beat out SpaceX for a major deal with NASA to help with its lunar lander program to get astronauts to the moon's surface. Blue Origin will make a Blue Moon lander for the Artemis V mission, which could launch as soon as 2028.
🗻Gurkha veteran scales Everest: A former Gurkha soldier in the British army has made history by becoming the first double above-the-knee amputee to scale Mount Everest. Hari Budha Magar lost both his legs fighting in Afghanistan, but he achieved the feat using specially-designed prosthetic legs that are capable of handling the extreme conditions.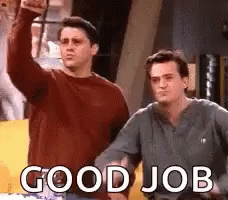 🥤Have your coffee and eat the cup, too: An Australian startup is trying to solve the problem of disposable drink cups in a really unique way. Good-Edi has developed a cup that you can eat after you finish your drink – it'll stay "crispy" for about 40 minutes with a hot drink or up to eight hours with a cold one. The company is planning to expand internationally this year.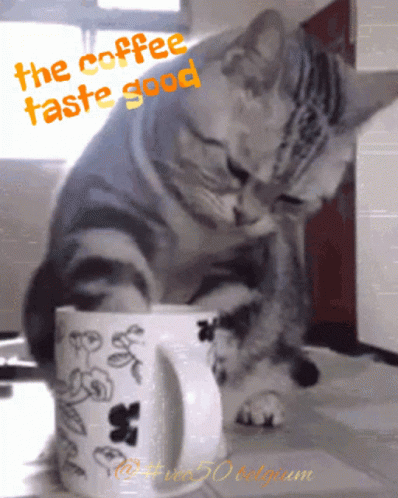 ---
Enjoying our TMS Headlines?
Forward it to a friend! After all, sharing is caring.
Anything else? Hit reply to send us feedback or say hello. We don't bite!
Written and put together by Krystal Lai, Vanessa Wolosz, Caleb Moll and Christine Dulion