Headlines
From this year's Arab League summit to our preference for talent over hard work – Here are today's Headlines
Every year, political leaders meet for the Arab League summit.
A few minutes every morning is all you need.
Stay up to date on the world's Headlines and Human Stories. It's fun, it's factual, it's fluff-free.
To start off, we're looking into:
Arab League summit 2023
The backstory: Every year, political leaders meet for the Arab League summit. There are 22 countries in the Arab League, which covers regions in the Middle East and Northern Africa.
More recently: Lately, diplomacy has been taken up a notch in the Middle East. Saudi Arabia and Iran brought back diplomatic ties, and Syria was invited back into the League (it had been kicked out in 2011). But, most Arab states have taken a step back when it comes to the war in Ukraine, staying neutral.
The development: This year's summit took place last Friday in the Saudi Arabian city of Jeddah on the Red Sea. Syrian President Bashar al-Assad was welcomed back, but hundreds in the rebel-held northern region of Syria protested being represented by him at the conference. Ukrainian President Volodymyr Zelenskiy also showed up in a surprise visit, invited by Saudi Crown Prince Mohammed bin Salman (aka MBS). Click the link here to see the rundown of what everyone had to say.
WFH, drugs and alcohol
The backstory: Does your pre-COVID morning routine look different to now? Maybe you used to hit the alarm clock, pop a Nespresso capsule, hit the gym and then commute to work. From there, meetings, colleagues, bosses, emails and then home you go … five days a week.
The development: Now, to be fair, yours may look like that now, but the reality is this is no longer the case for millions around the world who have some form of hybrid or remote work option. Surveys and data are showing that, well, too much free time and not enough human interaction and supervision isn't always such a good thing. Specifically, in the US, a country leading the remote work trend, daytime drinking and drug use has also increased with the increased flexibility.
"Yeah, maybe my eyes are red, but no one can see that on Zoom," explained a US-based executive called Ray. Click the link here to see what researchers found out.
Talent or hard work?
The backstory: So, there's this phenomenon called "naturalness biases," whereby we tend to value and reward innate talent over hard work. Why? Well, it's because we humans tend to have a preference for things (skills, capabilities) that we think are natural rather than skills that required a lot of effort, time and energy to build and hone.
The development: Researchers have since put this to the test. Chia-Jung Tsay, an associate professor at University College London School of Management, conducted a few experiments in different areas and found it to be somewhat true. And in fact, the bias is developed quite young. For example, two groups of participants listened to the same 20-second clip of a pianist but were led to believe that the clip was performed by two different artists. One group was told that the pianist had innate talent, and the other group was told that their pianist's performance was due to their dedication to practice. And, even though they listened to the same pianist and the same track, the pianist with the said "innate talent" was rated higher. Click the link here to learn why.
To end, we'll look into:
Adapting to climate change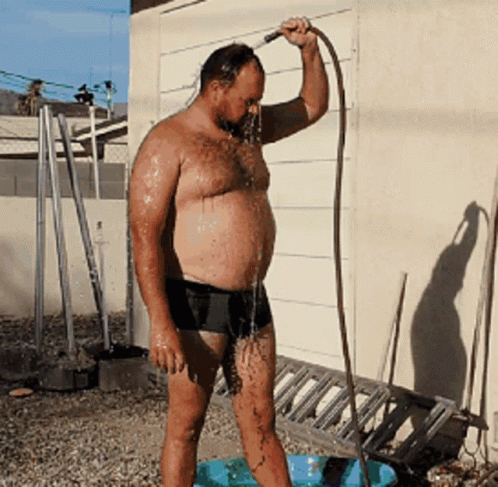 It's widely understood that climate change poses issues for human health. With less access to clean air, clean water, enough food and liveable spaces, we're just not as likely to live as long or as well in the future. According to the World Health Organization (WHO), ​​"Between 2030 and 2050, climate change is expected to cause approximately 250,000 additional deaths per year from malnutrition, malaria, diarrhea and heat stress." A bummer, for sure.
But temperature itself is its own issue. Scientists have noticed that many animal species live longer at lower temperatures than at higher ones. So, how does that work?
"Generally, it was thought that if an organism is exposed to lower temperature, it passively lowers their metabolic rate and that slows the release of ROS [reactive oxygen species], which slows down cellular damage," explained Kristin Gribble, a scientist at the Marine Biological Laboratory, back in 2018. "That, in turn, delays aging and extends lifespan."
Now, scientists have seen links between temperature change and lifespan/aging when it comes to a specific protein called NPR-8. There's been a recent study showing that lifespan shifts influenced by temperature might be linked to this protein in the nervous system. It's responsible for regulating the production of collagens, which make up a lot of skin, bone and connective tissue for different types of animals.
Basically, scientists could build on their findings to play with collagen production, possibly slowing human aging and boosting lifespan. And this is particularly important when it comes to temperatures rising all over the world.
"Based on animal studies, scientists anticipate that human lifespan will go down in the future as climate change drives up the ambient temperature," said senior study author Yiyong (Ben) Liu, an assistant professor in Washington State University's Elson S. Floyd College of Medicine and director of the university's Genomics Service Center.
"We have found that warm temperatures leading to short lifespan is not a passive, thermodynamic process as previously thought, but a regulated process controlled by the nervous system," said Liu. "Our findings mean that down the road, it may be possible to intervene in that process to extend human lifespan as temperatures rise."
In other news ...
📈Stocks: MSCI's global gauge of stocks is up 0.1% at 2,845.71 at the time of writing.
Dow Jones closed down 0.42% at 33,286.58.
Nasdaq Composite gained 0.5% to 12,720.78.
S&P 500 inched up 0.02% at 4,192.63.
The Hang Seng Index jumped 1.2% to 19,678.17.
🧠Some quick factors to bear in mind:
In the US, stocks yo-yoed and closed little changed ahead of a major meeting between US President Biden and House Speaker Kevin McCarthy about the debt ceiling. For some context, Treasury Secretary Yellen has said that the odds are "quite low" that the US can afford to pay all its bills by mid-June.
The main question people are wondering is whether US leaders will be able to agree on the amount of debt the government can have before it runs out of money.
For the US, there will be a second reading of Q1 GDP this Thursday and US consumer income and expenditures are due on Friday.
Q1 earning season is coming to an end, with companies like Zoom and Lowe's set to release their reports.
Over in Hong Kong, the Hang Seng saw its biggest gain in a week​​, with Tencent climbing 2.1%, Alibaba 1.4%, Wuxi Biologics 5.7% and BYD 3%.
Meanwhile, after China's government said on Sunday that US chip giant Micron wouldn't be allowed to sell its chips to the country's key information infrastructure operators (so important industries, such as water, transport, energy, etc.), China's Semiconductor Manufacturing International Corporation jumped 1.2% and Hua Hong Semiconductor 0.9%.
👄Some comments and chatter:
"There is a lot of showmanship around the debt ceiling. The closer we get to June 1 without a resolution, the greater the risk of an accident, so there is a lot of potential for markets to get concerned," said Sarah Hewin, senior economist at Standard Chartered.
"Investors are starting to get concerned about what's happening with the debt ceiling talks, but on the other hand, the economy still is pretty strong, the job market's really strong," said Chris Zaccarelli, chief investment officer at Independent Advisor Alliance.
"Micron's business in China may be affected, and customers will shift to other domestic or foreign suppliers," said Citic analyst Xu Tao.
🛢Oil: After modest gains the previous week, oil started off a little sluggish, with the US debt ceiling talks weighing on the market. A debt default would completely wipe out oil demand in the country, and so until an agreement has been reached, oil prices are likely to remain somewhat capped. With that, Brent settled up 0.5% at US$75.99 per barrel, and the US West Texas Intermediate crude settled up 0.6% at US$71.99 per barrel.
👛Bitcoin: At the time of writing, bitcoin is up 0.4% at US$26,859.10.
🚒Deadly school fire in Guyana: At a school dormitory in Guyana, a fire broke out overnight. It killed at least 20 people and injured many others, officials said on Monday. At least 19 of the victims were children, according to officials. Police Commissioner Clifton Hicken also told reporters that the fire is being investigated and could have intentionally been set.
🛶Greece forcibly expels migrants on video: Last Friday, The New York Times published a video taken by an activist showing 12 people, including children and a baby, being removed from a van in Lesbos, Greece, taken out to sea and then abandoned on a raft. They were later scooped up by the Turkish coast guard. The NYT verified the footage and interviewed 11 asylum-seekers in Turkey to get the scoop on this video. Now, the EU ​​is calling on Greece to get a full, independent investigation conducted on this "incident."
🙏China wants US to meet it halfway: Yesterday, we covered President Biden's remarks about how US and Chinese relations should thaw "very shortly." Now, China has responded to those comments, urging the US to meet it halfway to get relations back on track and mend ties that have been brought down by recent tensions.
🤝US-Papua New Guinea defense agreement: China and the US are rivaling for influence down in the Pacific islands. Recently, China signed a security pact with the Solomon Islands. On Monday, the US signed a security agreement with Papua New Guinea, which will expand the country's security capabilities and make it easier for the US military to train there.
😩Zaporizhzhia plant is vulnerable: Russia currently occupies Zaporizhzhia, home to Europe's largest nuclear power plant. It's still operated by Ukrainian personnel, but recently Russia has started evacuating more and more Ukrainians from the area, which is causing safety concerns. On Monday, the plant lost access to its external power supply, forcing it to operate on emergency diesel generators for hours, this being the seventh time this has happened since Russia invaded Ukraine. Now, the International Atomic Energy Agency is saying that the situation there is "extremely vulnerable."
🤝G20 officials meet in Kashmir: Back in 2019, the Indian government took away the Muslim-majority Kashmir region's semi-autonomous way of governing, which was a controversial move that's still causing tension. This week, the G20 is holding a conference on tourism in Kashmir. This move is being condemned by China and Pakistan, even as India rolls back the appearance of security there during the meeting.
🥵Hong Kong hot weather: Well, it's official – it's hot. The Hong Kong Observatory issued its first "very hot weather" warning. Temperatures got to around 33 degrees Celsius yesterday afternoon, but it doesn't seem like it's going to hold up for the rest of the week as the rains roll in. Hopefully, this doesn't mean another hot summer in Hong Kong.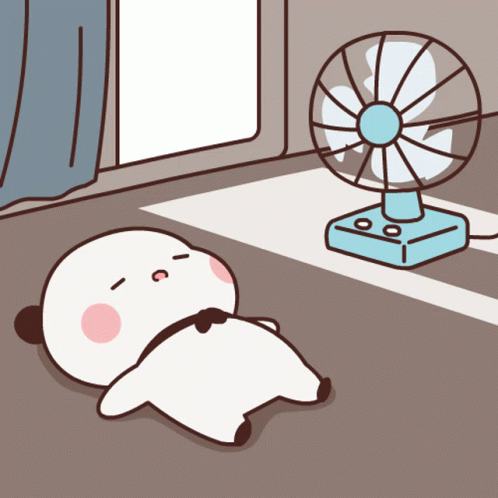 🤑Meta fined US$1.3 billion: Facebook has been getting attention for unethically sharing user data for years now. Meta was taken to an EU court about user privacy violations and has now been to ordered to stop sharing data collected from Facebook users in Europe to the US. It also has to pay a US$1.3 billion fine.
📲TikTok sues Montana: Earlier this month, Montana announced that they are banning the use of TikTok in the state, but it looks like the company is fighting back. ByteDance, the parent company of TikTok, says that the banning of the app is a violation of users' first amendment rights, and the company has filed a lawsuit against the state.
💉China's new vaccines: China is introducing two new vaccines to help combat the various strains of COVID, and it looks like four more are on the way. Zhong Nanshan, a top respiratory disease expert in the nation, said the vaccines were made to specifically target Omicron subvariants and that these vaccines have already received preliminary approval. Zhong also mentioned how important it was for vaccines to offer better protection against the highly infectious XBB strains, as it is currently the most dominant strain of the disease. The country's senior health advisor has said China is likely to see the newest COVID outbreak peak toward the end of June with around 65 million infections a week.
📄Uber suspends diversity chief: Bo Young Lee has been the head of Uber's diversity, equity and inclusion department for five years. Recently, the company received complaints from Black and Hispanic employees about events she moderated exploring the experience of white American women titled "Don't Call Me Karen," which some employees saw as insensitive toward people of color. Now, Uber has announced that it's suspending Lee as it works on "next steps."
👟Adidas and Prada collab on the pitch: Sportswear giant Adidas is teaming up with luxury fashion house Prada to release some high-fashion versions of its football shoe line. Prada got its hands on The Predator Accuracy, Copa Pure and X Crazyfast to put its own spin on these for a later release this month. In other news, Adidas officially announced it was getting ready to start releasing some of its leftover Yeezy stock in a big charity sale.
🧠Chronic pain linked to brain signals: It's not exactly clear why some people experience chronic pain or how to treat that pain. In a new study, scientists have, for the first time, recorded brain signals for people suffering from chronic pain. This development could help them one day implant devices for predicting these pain signals or maybe even stop them altogether.
🔌Instagram outage: Yep, just like we noticed yesterday, IG was down for a bit. The platform's owner Meta confirmed the outage, which lasted around an hour, saying it was due to a technical issue. But it looks like we all survived not being able to scroll through memes and funny Capybara reels for an hour.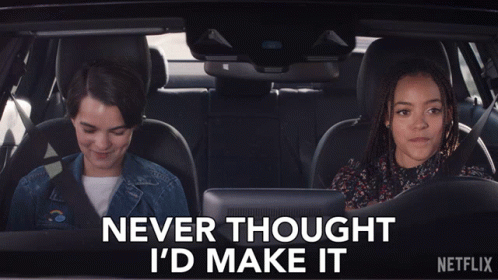 🌞New close-ups of the sun captured: The National Science Foundation's (NSF) Daniel K. Inouye Solar Telescope (DKIST) is the biggest and most powerful telescope here on Earth, and it just captured some really cool new photos of the surface of the sun. These photos show plasma moving in the atmosphere of the sun, close-ups of sunspots and other stuff that's going on up there. Check them out for yourself!
🤖Ice Cube's not down with AI: Rapper Ice Cube has come out to say he finds today's advanced AI "demonic" and that he'll sue anyone that uses the tech to try and recreate his voice for music. This comes after an AI-generated song in the style of Drake and The Weeknd went viral last month. AI has also been used to fool Frank Ocean fans with supposed "leaked tracks." On the other hand, artist Grimes is leaning into the tech with software that lets users make AI music with her voice and style. But, they can only release it commercially if they split royalties with her.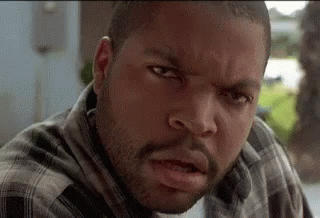 ---
Enjoying our TMS Headlines?
Forward it to a friend! After all, sharing is caring.
Anything else? Hit reply to send us feedback or say hello. We don't bite!
Written and put together by Krystal Lai, Vanessa Wolosz, Caleb Moll and Christine Dulion