Headlines
From ChatGPT in Hong Kong to the world's most expensive ice cream – Here are today's Headlines
Taiwan has been lobbying for support to be invited to this year's WHO assembly as an observer.
A few minutes every morning is all you need.
Stay up to date on the world's Headlines and Human Stories. It's fun, it's factual, it's fluff-free.
To start off, we're looking into:
Taiwan excluded from the WHO meeting
The backstory: China views Taiwan as a part of its territory under its "One China" principle, which also means it wants all diplomatic relations on behalf of Taiwan to go through Beijing. The WHO hosts a general assembly meeting every year in Geneva, but Taiwan has been barred from participating because most countries adhere to the "One China" stance. It's said that being excluded made it harder for the region to deal with COVID during the pandemic, even though it has been allowed to attend other technical WHO meetings in the past.
The development: Well, Taiwan has been lobbying for support to be invited to this year's assembly as an observer. Several countries have voiced support to extend an invite, including the US, the UK and Australia, among others. But the WHO ultimately decided not to invite Taiwan this year, and China welcomed the news, saying it showed most countries agreed with the "One China" principle. Click the link here to learn more about what all went down and how everyone reacted.
ChatGPT in Hong Kong
The backstory: OK, first things first, ChatGPT is the hottest thing around right now. The chatbot by OpenAI has over 100 million users, and its website generated 1.8 billion visitors a month from February to April. And, with the recent launch of the ChatGPT app, usage is just set to skyrocket even more.
Now the thing is, ChatGPT is unavailable in Hong Kong, which means that in order to use it, you actually have to use a VPN and connect to another place available to use the platform. But even though this is the case, there are government agencies, companies and educational institutions that are championing the new tech across the city, trying to encourage adoption and innovation.
The development: So where are we now with ChatGPT and AI generative language tools, in general, in Hong Kong? Click the link here to see how the government is responding to this fast-developing tech and where it stands in the region's future among residents, institutions and universities.
The sitch at Micron
The backstory: Last October, the US essentially said to China, "No more fancy chips or chipmaking gear for you," slapping a ban on Chinese companies from buying advanced chips and the equipment to make them unless they managed to get a special license (on top of other restrictions). It was a major blow to China's chip ambitions. On the same day this all went down, China responded by launching a cybersecurity investigation into Micron, a big player in the US chip game. This was a big deal because Micron gets about 11% of its revenue from sales to China.
The development: On Sunday, China made its first big move against a US chipmaker, coming out to say that US chipmaking giant Micron Technology posed "serious network security risks." With this, the company's products aren't allowed in key infrastructure projects in China. From there, the US said on Monday that it had "serious concerns" about China's move and it doesn't make the country appear to be open for business. Click the link here for an update on what all's going on in this situation.
To end, we'll look into:
Could AI replace your favorite sites?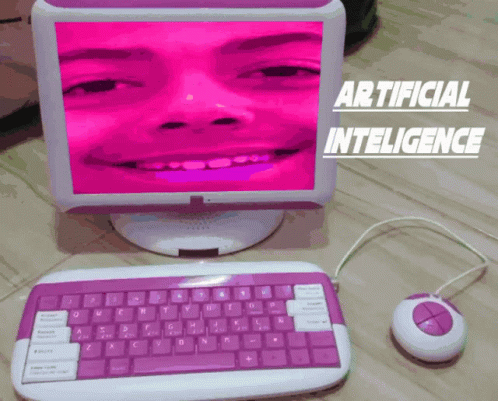 We've been talking about AI a lot over the past few months. And that's because, well, everyone's been talking about it. With AI shaking things up, there always seems to be a new development totally shifting how we see the digital landscape.
Now, Microsoft co-founder Bill Gates is weighing in on where he sees AI going. He thinks this tech race will lead to the development of an AI product, kind of like an AI personal assistant, that will totally flip the search engine, productivity and online shopping sites ecosystem on its head. Gates introduced this idea at the AI Forward 2023 event in San Francisco this week.
"Whoever wins the personal agent, that's the big thing because you will never go to a search site again; you will never go to a productivity site; you'll never go to Amazon again," he said.
Just as a reminder, Microsoft and AI firm OpenAI (which is behind ChatGPT and Dall-E) do have a partnership that was extended just this past January. So they definitely have a dog in this race. And Gates, of course, wants Microsoft to be a part of making this kind of disruptive technology.
One AI startup that he mentioned in his talk is Inflection, which is a "public benefit corporation" that develops AI technology that promotes the "well-being and happiness" of users, according to its website. Its main project is called "Pi," which could've been what caught Gates's eye. Pi is a chatbot that's supposed to be "useful, friendly, and fun." Essentially, Pi gives off more of a sense of sympathy than other chatbots, and it's designed to be actually, like, chatted to.
According to Inflection CEO Mustafa Suleyman when speaking with Forbes, "It's really a new class of AI – it's distinct in the sense that a personal AI is one that really works for you as the individual." Eventually, Pi should be able to help users organize their lives and become more productive, even teaching them new skills.
Bill Gates sees a lot of potential in Inflection for being a player in disrupting the internet landscape, and right now, it's already trying to separate itself from other very new chatbot developers. So, we're all watching to see how we move from this chatbot phase to an internet makeover.
In other news ...
📉Stocks: MSCI's global gauge of stocks is down 1.01% at 2,816.85.
Dow Jones slid 0.69% to 33,055.51.
Nasdaq Composite dropped 1.26% to 12,560.24.
S&P 500 fell 1.12% to 4,145.58.
The Hang Seng Index took a tumble 1.25% to 19,431.25.
🧠Some quick factors to bear in mind:
Well, with the debt ceiling in the US looming, it's no surprise that stocks across the board saw dips.
Negotiations between US President Biden and House Speaker McCarthy continued today, but progress seems to be at a standstill, with some politicians openly questioning whether or not defaulting is that big of a deal.
Investors are looking forward on Wednesday for the release of minutes from the Federal Open Market Committee meeting, which will give them a better idea of if interest rate hiking will be paused soon.
Luxury goods were on the rise in Europe for a while, mainly because of Chinese demand, but a sudden shift saw around US$30 billion in value wiped out from the market. There still isn't a definitive catalyst as to why this happened, but the luxury goods sector is still up for the year, even after today's dip.
Meanwhile, in the East, Hong Kong stocks fell on Tuesday amid uncertainties over the US debt ceiling talks and rising tensions between the US and China.
A Hong Kong regulator also announced the city had finalized rules for retail crypto trading, and those will be in place from June 1.
👄Some comments and chatter:
"The fact that some of these politicians are contemplating default publicly is a bad sign," said Mike Zigmont, head of trading and research at Harvest Volatility Management.
"As investors, it's really hard to price the debt ceiling. We have nothing to hold onto. We know that it's a big risk, but it's really hard to quantify and position for in advance," said Remi Olu-Pitan, head of multi-asset growth and income at Schroders.
"The market will be increasingly sensitive to risk events, which brings further volatility," Zhang Sida, an analyst at Guoyuan International, said in a note to clients on Monday.
🛢Oil: Despite the worries about a US default, oil prices are on the rise. This followed forecasts of a tighter supply and the potential for OPEC+ to cut output again. WTI and Brent were both trading up before closing. US West Texas Intermediate crude ended up 1.2% on the day at US$72.91 per barrel, and Brent crude was up 1.1% on the day at US$76.84.
👛Bitcoin: At the time of writing, bitcoin is up 1.43% at US$27,238.30.
💣Attacks on Belgorod: Belgorod is a region in Russia that's really close to the Ukraine border. Recently, it's been under attack, with two different pro-Ukraine Russian militias taking responsibility. It was evacuated after sustained shelling earlier this week, but now Russia is saying that it's got the situation under control, allegedly killing 70 of the attackers. Russia insists the fighters were Ukrainian, but Kyiv has denied being involved, saying they were "Russian patriots" looking to change Russia's political regime.
🌆Bakhmut in ruins: Russia says that it finally got full control of the Ukrainian city Bakhmut last week, but Ukraine wasn't acknowledging that. On Monday, though, a Ukrainian official said that Russia is "mopping up" operations there. Now, it seems that Ukrainian officials are trying to focus on making it hard for Russians to hold onto the city, with the last remaining forces battling on the outskirts. One thing is for sure, though. The city is in ruins after hosting the war's longest and bloodiest battle.
🚫China boycotts G20 meeting in Kashmir: India has been getting international criticism for choosing to hold a G20 meeting in the controversial Kashmir region. The meeting is the first of its kind in the region since India took away its semi-autonomous status in 2019. China has criticized this decision and will boycott the event, saying it was opposed to holding meetings in any disputed territory. Saudi Arabia, Egypt and Turkey are also expected to skip it.
📄Chinese citizens sue Florida: Florida governor Ron Desantis signed a new property law that would go into effect this summer, making it illegal for citizens of China, Russia, Iran, North Korea, Cuba, Venezuela and Syria to buy homes and land in the state. When it was signed, it was already controversial and described as discriminatory by groups within the US. On Monday, four Chinese Florida residents launched a lawsuit against Florida, arguing that  this law is unconstitutional and it violates the Fair Housing Act.
🧠Hong Kong's unusual organ donation withdrawals: Hong Kong has seen an unusual boost in withdrawal requests from its organ donation system. According to the government, the system received almost 5,800 withdrawal applications since it suggested establishing a joint organ transplant program with mainland China, and more than half of these requests have been invalid. The city's leader, John Lee, is calling for an investigation into this development. Lee also condemned people participating in these false withdrawals, saying they were "shameful" for trying to sabotage the organ donation system.
🚀Korean space race: Both North and South Korea are in a bit of a space race, and it looks like North Korea currently holds the lead. North Korea has started upgrading its space center after an alleged successful launch of a military reconnaissance satellite. At the same time, in Seoul, South Korea is also boosting its rocket game. The country will reportedly be blasting off a satellite later today. Concerns from world officials are mainly that North Korea is making some serious headway in rocket propulsion, and this could make it a significant threat in terms of nukes.
🤑From tech to Wall Street: It wasn't long ago that everyone was ranting and raving about the booming tech industry and looking for work opportunities in tech that seemed to be ever-expanding. But, with nearly 200,000 layoffs and job cuts in tech since just October, young professionals are reconsidering Wall Street gigs. According to a recent report from Bloomberg, it seems like more young workers are turning to finance as a more reliable career pursuit.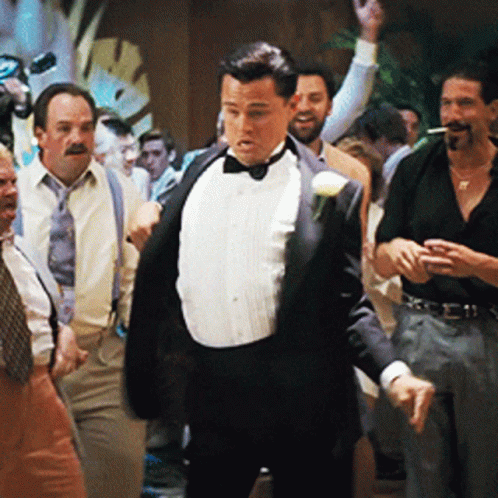 💸Apple makes a million-dollar deal with Broadcom: Back in 2021, Apple pledged to invest US$430 billion into the US economy. As part of that initiative, Apple is now launching a new deal with US tech company Broadcom to develop 5G radio frequency tech in the country.
✈Cathay-Pacific apologizes: A passenger on a flight to Hong Kong from mainland China posted on Chinese social media platform Xiaohongshu that flight attendants had complained about passengers in English and Cantonese and discriminated against the non-English speaking flyers. The passenger recorded some audio allegedly of flight attendants saying that if a passenger couldn't say "blanket" in English, they shouldn't be able to have one. The airliner quickly vowed to investigate the incident, later apologizing and firing three employees after the investigation.
🤖Uber adopting robotaxis?: Uber has been looking into working with self-driving cars. Its latest venture is a new partnership with Waymo, a robotaxi company. A limited number of robotaxis will start being available to Uber customers in Phoenix, Arizona, later this year.
💻Photoshop integrates AI: Tech companies have been looking to see new ways to integrate AI into different products, from Google's services to the Microsoft Office Suite. Now, Photoshop is hopping on that train. Adobe just announced it would be adopting a "Generative Fill" feature for Photoshop powered by Adobe Firefly, probably available to consumers later this year.
🌋Undersea volcano eruption disturbs satellites: An undersea volcano near Tonga erupted in January 2022, and it was so powerful that it ended up disturbing satellite signals up in space. A new study shows how that happened, with the eruption creating plasma bubbles that messed with radio communications in outer space.
🌮LeBron's here for Taco Tuesday: Last week, we reported that Taco Bell was suing to be able to use the famous phrase "Taco Tuesday," which is actually trademarked. Well, fellow taco-lover and basketball star LeBron James is supporting Taco Bell's effort to be able to use the phrase, saying in a statement, "'Taco Tuesdays' create opportunities that bring people together in so many ways, and it's a celebration that nobody should own."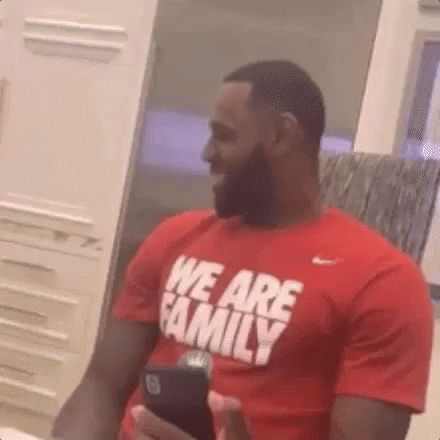 🍧Expensive ice cream: Sure, you could go get an ice cream cone for less US$5, or you could get the most expensive ice cream in the world for a small price of US$6,300. It took over a year to develop, but Japanese ice cream brand Cellato has made the world's most expensive ice cream with luxury ingredients such as Alba white truffle, Parmigiano Reggiano and edible gold leaf … but is it good? Well, if you have some spare cash and a burning curiosity, let us know!
🍔Good Burger 2: For all you older millennials, we have some good news. A sequel to the 1997 hit "Good Burger," starring Kenan Thompson and Kel Mitchell, is in the works! Kel recently posted some inside set pics on socials for fans looking forward to the release. So, all we have to say is, "Welcome to Good Burger, home of the Good Burger. Can I take your order?"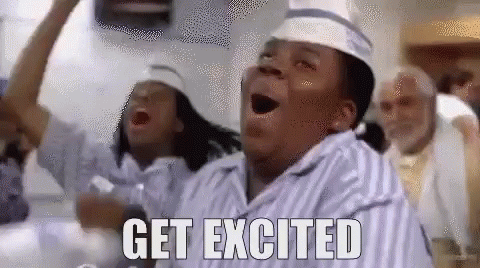 ---
Enjoying our TMS Headlines?
Forward it to a friend! After all, sharing is caring.
Anything else? Hit reply to send us feedback or say hello. We don't bite!
Written and put together by Krystal Lai, Vanessa Wolosz, Caleb Moll and Christine Dulion