Headlines
From Russian scientists accused of giving secrets to China to a weird, alien sort of ramen – Here are today's Headlines
Three Russian scientists have all been arrested by the Russian government and charged with treason.
A few minutes every morning is all you need.
Stay up to date on the world's Headlines and Human Stories. It's fun, it's factual, it's fluff-free.
To start off, we're looking into:
Russian scientists accused of treason
The backstory: Three Russian scientists, Anatoly Maslov, Alexander Shiplyuk and Valery Zvegintsev, have been doing research into hypersonic aircraft in the country for years. All three are members of a science institute called the Institute of Theoretical and Applied Mechanics (ITAM). They helped develop Russia's Kinzhal missile program. Part of this research, and, well, being an academic in general, includes writing papers and speaking at international conferences.
More recently: Well, over the past year, these three scientists have all been arrested by the Russian government and charged with treason. Allegedly, the scientists are suspected of handing over classified material on hypersonic technology to China a few years ago. Russia has said they face "serious accusations," but it's not been super detailed about the situation.
The development: This week, members of ITAM published an open letter talking about the scientists' arrests and protesting their charges. Click the link here to see what the organization had to say.
COP28 pushback
The backstory: Every year, the UN holds a conference on climate change, which is known as the Conference of the Parties, or COP. COP28, which is this year's conference and the 28th one overall, is being hosted by Dubai. Choosing the UAE to host was pretty controversial since it's one of the world's biggest oil and gas producers.
More recently: Back in January, the UAE named its pick to lead the climate talks – Sultan Ahmed Al Jaber. This announcement got some pretty heavy criticism since, well, he's the CEO of the Abu Dhabi National Oil Company.
To be fair, Jaber has also worked on sustainability projects. But a lot of people still see an oil chief heading a climate conference as a pretty big conflict of interest, and these conversations recently sparked up again.
The development: More than 100 US and EU lawmakers wrote in an open letter recently to the leaders of their countries and the UN to say "no" to Jaber leading the summit.  Click the link here to hear their arguments and how the COP28 organizers have responded so far.
The Corniche woes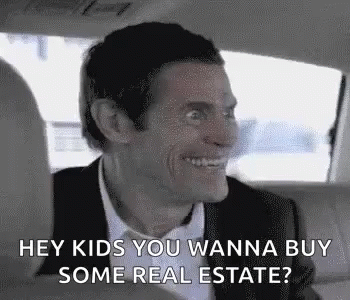 The backstory: We've talked about it before, but China's property market is a big part of the country's economy, with some estimates saying it makes up anywhere from 17-29% of China's GDP. But, over the last few years, it's seen a lot of struggles. This has included property in Hong Kong as well.
More recently: A huge project started about six years ago, The Corniche is supposed to be this luxury apartment situation in Hong Kong. When its developers built it overlooking the South China Sea, it was expected to bring in an estimated HK$30 billion (US$3.8 billion). The tower's Chinese developers, Logan Group and KWG Group Holdings, finished the project and eagerly waited to sell all 295 units for around HK$50,000 (about US$6,400) per square foot, but that's when problems started to develop.
The development: It's been almost six years, and of the 295 units available in The Corniche, they've only sold three as of May 22. Now, the developers are dealing with loads of debt, and this tower may become an asset banks look to seize. Click the link here for more.
To end, we'll look into:
Extremism in gaming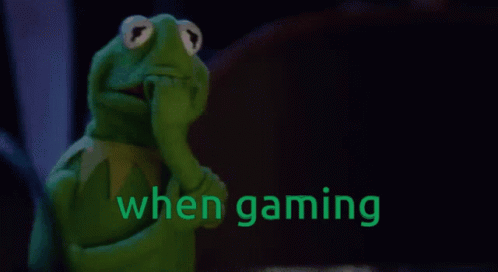 The internet attracts and spreads extremist views almost like that's what it was invented to do. It's hard to escape that kind of content, especially on social media. But did you know it's apparently become a really big issue in the gaming community?
Last year, experts even warned about how this was becoming a growing issue. "Games are becoming increasingly social ... those social hooks provide the structures and the infrastructure for extremists to organize, mobilize and spread their hateful and extreme ideologies," said Alex Newhouse, the deputy director at the Center on Terrorism, Extremism and Counterterrorism, in a Games Developers Conference talk back in 2022.
It might even seem to make more sense for extremists to target audiences in video games like Call of Duty, which are more mature and violent. But apparently, this kind of extremism has even been an issue on innocent-seeming platforms like Roblox, where you can find users setting up things like Nazi-themed villages.
Similarly, the "sandbox game" Animal Crossing: New Horizons has even seen extremists using the platform to express their views. This game is supposed to be for players to develop their own islands and interact with animal characters and one another to build towns. It's a pretty low-stakes game. Or, it was. For example, one player complained on Twitter about how they'd accidentally invited some extremists onto their island in the game – and the avatars were wearing KKK robes and a swastika T-shirt.
In a new report from New York University, researchers suggest that a lack of decent moderation for multiplayer games and platforms like Discord and Twitch has basically made multiplayer games a breeding ground for extremism. NYU surveyed 1,128 gamers in the US, UK, France, Germany and Korea to find that 51% reported experiencing some form of extremist statement or narrative while playing multiplayer games in the last year.
"It may well be a small number of actors, but they're very influential and can have huge impacts on the gamer culture and the experiences of people in real world events," the report's author, Mariana Olaizola Rosenblat, said.
Many gaming companies have said they're doing what they can to crack down on this type of stuff. Some, like Discord, Twitch, Roblox and Activision Blizzard – the maker of Call of Duty – use automated tools to detect and remove objectionable content. In fact, Activision has banned 500,000 accounts on Call of Duty for violating its rules in recent years.
Although extremists don't make up the majority of the gaming community, the study argues that spreading hate speech or extreme views has a far-reaching effect. By building up virtual communities, users can create an echo chamber of dangerous views that affect younger users who are more impressionable. And the gaming industry hasn't received as much pressure for moderation as we've seen for social media platforms.
So, these experts are making some suggestions for platforms to help curb these extremist trends. For example, by bringing in more human moderators or harnessing the quickly developing skills of artificial intelligence, they may be able to catch more bad actors and content before they spread.
In other news ...
📉Stocks: MSCI's global gauge of stocks is down 1% at 2,788.82 at the time of writing.
Dow Jones dropped 0.77% to 32,799.92.
Nasdaq Composite fell 0.61% to 12,484.16.
S&P 500 lost 0.73% to 4,115.24.
The Hang Seng Index tumbled 1.62 to 19,115.93.
🧠Some quick factors to bear in mind:
US stocks fell on Wednesday as things were getting a little tense between the White House and Republicans because they couldn't agree on the US debt ceiling issue. The deadline is coming up on June 1, so if they don't figure it out soon, there's a risk of a catastrophic default. But, US House Speaker McCarthy did come out to say that they have time to make the deal.
The Fed released minutes from its recent May 2-3 meeting. It looks like it's not so sure about raising interest rates anymore. Officials are kind of on the fence about it and waiting to see how things play out, and investors are keeping a close eye on that.
In company news, Citigroup saw a 3.1% drop in its stock price after the bank decided to cancel a US$7 billion sale of its Mexican consumer unit called Banamex. Instead, it's planning to pursue an IPO for it.
Over in Hong Kong, stocks got a taste of the gloom, too. The US debt ceiling situation is causing worries as well, and the fear of a potential US default sent chills down investors' spines.
Chinese tech giant Tencent dropped 1% after reports about a music distribution deal the tech giant was involved in. Apparently, one of its subsidiaries signed a deal with a South Korean K-pop agency Hybe, and it's causing some uncertainty. The deal would reportedly allow music from Hybe artists to be streamed on Tencent Music's platforms like QQ Music and Wesing.
👄Some comments and chatter:
"Up until yesterday, investors have been very optimistic around the U.S. debt ceiling resolution. But now as we get closer ... to the June 1st X-date, we are seeing some caution again," said Angelo Kourkafas, senior investment strategist at Edward Jones.
"We are pessimistic on the economic outlook. The potential volatility coming from the debt ceiling discussion as we approach the deadline is one of those reasons. We don't expect a technical default but we do expect a last minute deal," said Michael Krautzberger, head of EMEA fundamental fixed income at BlackRock International.
🛢Oil: On Wednesday, oil prices went up by 2% because of a huge surprise drop in the amount of crude oil stored in the US. And to top it off, the Saudi energy minister issued a warning that suggested there might be even more production cuts by OPEC+. US crude rose 2% to US$74.34, and Brent gained 2% to US$78.36 per barrel.
👛Bitcoin: At the time of writing, bitcoin is down 3.2% at US$26,340.10.
✊Wagner chief warns of Russia revolt: Russia has captured the Ukrainian city of Bakhmut, largely employing the Wagner mercenary group in that battle. Now, the head of Wagner is saying the force lost 20,000 fighters in Bakhmut. He also warned that if the war continues without success, the class issues of the fight could lead to a revolt in Russia.
💔95-year-old woman tasered by police dies: Last Wednesday, a 95-year-old woman, Clare Nowland, was wandering around her care home in Australia carrying a steak knife, and police were called to handle the situation. The cops ended up tasing her and causing her critical injuries, even though it was confirmed that she was walking very slowly and even using a walking frame to get around. There's been a lot of public outcry and criticism of the police after the incident. Now Nowland has died, and the officer who tasered her is facing assault charges.
🤝Russia and China deepen economic ties: China and Russia remain strong allies, even as China stays neutral in the war in Ukraine. Mikhail Mishustin, Russia's prime minister, just visited Beijing and signed a set of economic agreements. These agreements will encourage investment in trade services, increase agricultural exports and even make for more sports cooperation.
🚫France bans short-haul flights: Flights are a major contributor to carbon emissions, especially shorter flights when there are other transportation alternatives, like trains. So now, France is banning all short-haul domestic flights with existing train alternatives. Connecting flights won't be affected, but there won't be any more air travel between Paris and many other French cities, like Bordeaux and Lyon.
🚓German police raid climate activists: The German climate activism group "Last Generation" protests by blocking roads and causing other disruptions to bring attention to the climate movement. And there's been a lot of controversy over whether or not these kinds of protests are legal in Germany and if there should be a clampdown on them. On Wednesday, German police launched raids on climate campaigners suspected of having links to Last Generation in seven different states. German Chancellor Olaf Scholz has called their campaign "completely crazy."
💬Imran Khan's party in the crosshairs: We've reported a few times on the ongoing cases and arrest former Pakistan PM Imran Khan has been facing. Well, apparently, the country is now considering banning his political party, Tehreek-e-Insaf, entirely. Khan said he's ready to talk to anyone in the government and military about the country's future, and he's also prepared to step aside if it's for the best.
📰A giant nuclear "oops": Losing your homework can be the worst, but when your homework is a bunch of classified documents related to a nuclear power plant? …Yeah, that's pretty bad. Tokyo Electric Power Co., which operates a nuclear power plant in Japan's Niigata prefecture, said an employee placed a 38-page document on top of a car before driving off. This comes only after the Japanese government decided to postpone opening the power plant due to safety lapses.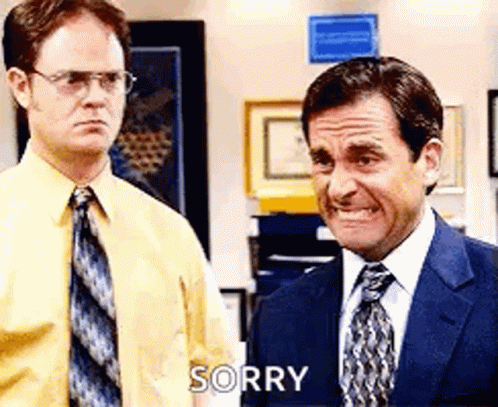 📺Netflix cracks down on password-sharing: Netflix has been talking about a password crackdown for months. Now, it's officially starting to up the bill for users who share their passwords. On Monday, Netflix said that for each additional user outside of the subscriber's household, Netflix will add US$7.99 a month to the subscriber's bill for accounts in the US. Well, on Tuesday, the company said it was expanding the crackdown to more than 100 countries and sending out emails to account holders regarding the changes.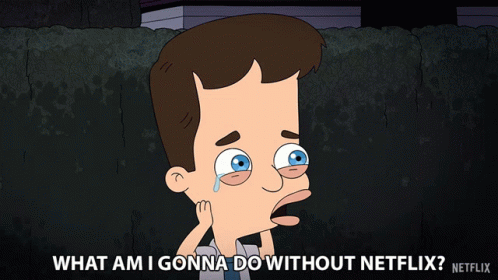 💸Bernard Arnault loses big: Remember yesterday when we mentioned the big dip in European markets that wiped about US$30 billion from the European luxury sector? Well, LVMH head Bernard Arnault (and also the world's richest person) lost a huge chunk of wealth in the dip, losing about US$11.2 billion of his fortune in one day.
⚽Nike stands with Vini: If you keep up with the football world, you'd know that Real Madrid played Valencia last weekend. Unfortunately, Vinicius Jr (Vini), a Black Brazilian footballer, had multiple racist encounters, and he eventually went to Instagram to express his disappointment in the fan interactions. In response, Nike has posted its official support of Vini, saying "Stop looking the other way." To show their support and love for their teammate, all Real Madrid players came out onto the pitch today wearing Vini's jersey, number 20.
⌚Patek does it again: Do you like expensive watches? Well, a luxury Patek Philippe watch worn by the last emperor of China was sold yesterday for a massive HK$48.9 million (US$6.2 million). The watch has had an interesting journey since it was first owned by Aisin-Gioro Puyi back during WWII, and it was eventually given to his interpreter Georgy Permyakov after he was captured by the Soviet Union.
🎤RIP Tina Turner: Legendary rock and soul singer Tina Turner has died at age 83 following a long illness. She'll be remembered for her 60s and 70s hits and her dynamic 80s comeback after leaving an abusive marriage. An inspiration to us all!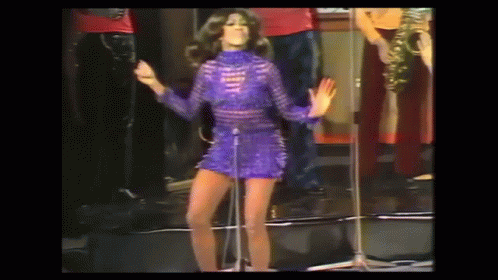 👨‍🦽A paralyzed man walks again: Paralyzed from the waist down after a 2011 motorcycle accident in China, Gert-Jan Oskam has been trying to get back on his feet for 12 years. Finally, after participating in a scientific study, Oskam is walking again like before! Swiss scientists combined different digital technologies and implanted Oskam with them to create a "digital bridge" between Oskam's brain and his spine so that his brain signals could reach his legs again.
🍜Alien ramen: What's the best topping for your ramen? Well, if it isn't a prehistoric oceanic pill bug, this may not be the ramen for you… The Ramen Boy, a noodle bar in Taipei, now serves a limited-edition ramen dish made with a giant isopod – a 14-legged deep-sea creature around 200-300 million years old. The ramen is currently priced at NT$1,480 (US$48). Customers need to register to sample the dish, so if you get the chance, let us know how it tastes!
---
Enjoying our TMS Headlines?
Forward it to a friend! After all, sharing is caring.
Anything else? Hit reply to send us feedback or say hello. We don't bite!
Written and put together by Joey Fung, Vanessa Wolosz, Caleb Moll and Christine Dulion