Headlines
From missing the mark in aid for Africa to Cannes' standing ovations and giant rubber duckies – Here are today's Headlines
Climate change is wreaking havoc in northwest Africa.
A few minutes every morning is all you need.
Stay up to date on the world's Headlines and Human Stories. It's fun, it's factual, it's fluff-free.
To start off, we're looking into:
Underwhelming aid for the Horn of Africa
The backstory: Climate change is wreaking havoc in northwest Africa. According to the UN, the Horn of Africa is experiencing its worst drought in 40 years. Over 43.3 million people are suffering because of this crisis in Somalia, Ethiopia and Kenya, with more than half in need of food.
The development: This week, the UN held a pledging conference to raise money to help the Horn of Africa get through this crisis. Humanitarian organizations are supporting this drive, saying that time is running out to get communities in the region the resources they need to survive. Before the event, humanitarian missions there were less than 20% funded. So, it's trying to raise about US$7 billion and so far has only gotten about US$1.6 billion. So, at this pledging conference, the UN hoped to raise about US$5 billion more.
But, on Wednesday, it received pledges totaling less than a billion of that goal. That means only US$800 million in new funding was raised. Click the link here to see who gave what.
JPMorgan Chase puts money on green
The backstory: As you may already know, the world is in a jam, caught in the grips of too-high emissions and a looming climate crisis. Everyone's talking about slashing emissions, but experts are shouting, "Hey, we also need to suck out that pesky carbon dioxide (CO2) from the air."
Now, why is this so important? Well, if we want to achieve those ambitious global goals outlined in the Paris climate agreement (you know, the pact where countries unite to fight climate change and avoid a fiery disaster), these methods are seen as the secret sauce to getting there.
The development: Big-shot US bank JPMorgan Chase is planning to fork over US$200 million on carbon dioxide removal credits to show its dedication to sustainability. Now, there's a difference between traditional carbon offset credits and carbon removal. Click the link here to learn more about what this means and who the bank is partnering with in its goals to curb damage from its emissions.
iQIYI's Hong Kong listing
The backstory: iQIYI is like the Chinese version of Netflix. Now, when it comes to streaming in China, iQIYI, Tencent and Alibaba's Youku are the big shots. They've been trying to follow in Netflix's footsteps by pouring loads of money into getting content and making their own original programming. But it hasn't been smooth sailing for Baidu-backed iQIYI.
More recently: iQIYI is already US-listed but had its sights set on a second IPO in Hong Kong in 2021. But it's been working out the nitty-gritty details for a while now, and things had kind of stalled. The truth is that another IPO might not be a walk in the park for the company because its value has taken a major nosedive, plummeting 70% since its US debut in 2018.
The development: But things have turned around for the streaming giant since then, and it's thinking about reviving that Hong Kong IPO plan. Believe it or not, it's projected to make its first annual profit in six years this year. Click the link here for more on the streamer's plans.
To end, we'll look into:
What's with Cannes' standing ovations?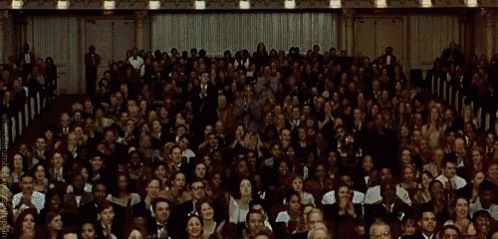 With the Cannes film festival almost over in France, you've probably seen a thing or two about which films are getting standing ovations and how long those standing ovations last. When it comes to a movie or performance, getting any kind of standing ovation at all seems like a great thing. But it doesn't really work the same way at Cannes.
At this year's festival, Martin Scosese's "Killers of the Flower Moon" got a nine-minute ovation, meanwhile "Indiana Jones and the Dial of Destiny" only got a five-minute one. Five minutes still seems like a long time to stand up and applaud a movie, though.
The longest-ever standing ovation at Cannes so far was in 2006, for Guillermo del Toro's "Pan's Labyrinth." It was applauded for 22 minutes. Still, any movie with a response that nears 10 minutes is seen as a crowd favorite and probably a pretty good film. In the past, movies that have gotten a 10-minute or longer ovation include "BlacKkKlansman," "Inglourious Basterds," "Belle," "Capernaum," "Fahrenheit 9/11" and others.
But, at Cannes, pretty much every movie will get some kind of standing ovation. The festival is known for the over-the-top responses that audiences give to movies, whether that's through 20 minutes of applause or through crowds walking out of the theater. Sometimes, the same movie will get both a lengthy standing ovation and walkouts, like "The Neon Demon" did in 2016.
"The fact that it is not such a given at other festivals makes me wonder if the standing ovations received in other places are more honest audience reactions," says Kellie Lail, a critic and regular Cannes attendee.
The thing is, there are a few theories around why this happens at Cannes. One is that it's some sort of groupthink, where the crowd tends to follow what the front row is doing, which is usually filled with people that worked on the film. Another is that after the film, the camera pans across the cast and crew, and the crowds are applauding them all independently. This could go on for a while, depending on how many of them are in attendance. One more is just that it's Cannes – and that's what you do at Cannes. Whether your clapping for 20 minutes or yelling loud boos at the screen, it's all somehow just part of what Cannes is all about.
When we look at the standing ovation tradition more generally, they're actually getting shorter on average. So, a decade ago, maybe "Flowers of the Killer Moon" would've cleared the 10-minute mark. We're still not so sure about "Indiana Jones," though.
In other news ...
📈Stocks: MSCI's global gauge of stocks is up 0.29% at 2,796.86
Dow Jones dipped 0.11% to 32,764.65.
Nasdaq Composite rose 1.71% to 12,698.09.
S&P 500 climbed 0.88% to 4,151.28.
The Hang Seng Index lost 1.93% to 18,746.92.
🧠Some quick factors to bear in mind:
It was a mixed day for the US stocks on Thursday. While the S&P 500 and Nasdaq Composite saw gains, the Dow Jones took a bit of a dip.
But the tech sector had something to celebrate, thanks to Nvidia's impressive quarterly results and show-stealing 24.4% surge.
Following Nvidia's lead, other semiconductor and AI companies also saw a boost. AMD and TSMC jumped over 11%. The VanEck Semiconductor ETF also rose 8.6% higher, marking its highest level of the year.
Over on the political front, negotiations to raise the US debt ceiling were still in progress. The talks between congressional leaders and President Biden seemed to be making headway. The parties involved reportedly just needed to agree on discretionary spending to move forward. But, rating agency Fitch did warn it could downgrade the US credit rating over the standoff.
Over in Hong Kong, things weren't looking so rosy. Stocks closed lower as US lawmakers struggled to strike a deal and prevent a potential US debt default.
Chinese EV maker Xpeng had a rough day, with its stocks tumbling 9.3% in Hong Kong and over 7% in its US listing. This is after reporting first-quarter earnings that fell short of expectations and forecasted a big drop in car sales.
👄Some comments and chatter:
"The macro point is that innovation in technology can outweigh the headwinds of a slowing economy, or higher interest rates. Technology in particular and growth stocks are not dead," said Dylan Kremer, co-chief investment officer of Certuity.
"The focus is on the deal, but it's not about the deal. It's about the vote. While our baseline assumption is consistent with most market players that a deal will be ratified, we think that the risk of a problem with the vote is higher than the market is giving credit to right now," said Matthew Brenner, managing vice president of investments and product management at MissionSquare Retirement, referring to the debt ceiling deal.
🛢Oil: On Thursday, oil prices took a dip, dropping over 2% after Russian Deputy Prime Minister Alexander Novak basically shrugged off any chances of OPEC+ deciding on more production cuts during their upcoming meeting. US crude lost 3.4% to US$71.83, and Brent dropped 2.7% to US$76.25 per barrel.
👛Bitcoin: At the time of writing, bitcoin is up 0.47% at US$26,445.80.
💣Russia deploys nuclear weapons to Belarus: Belarus neighbors both Russia and Ukraine but is a close ally of Russia. A few weeks ago, Russia announced it might move some of its nuclear weapons into Belarus. On Thursday, Russia went ahead with that move, and nuclear weapons are apparently already on the move to Belarus.
💻Microsoft warns of China-sponsored hack: Since 2021, a hacking group believed to be state-sponsored by China called "Volt Typhoon" has been messing with "critical communications infrastructure between the United States and Asia," Microsoft says. On Wednesday, the company said this group had disturbed US cyberinfrastructure, trying to get intelligence, and that the attack is ongoing. China dismissed the reports as "disinformation."
💣Iran shows off a new missile: Iran has been working on ​​a plan for supporting its allies "that are on the path of fighting against the domination system." On Thursday, it unveiled a new ballistic missile called the Kheibar. It has a range of 2,000 kilometers and can carry warheads weighing over a metric ton.
✈Taiwan to lift mainland ban: It looks like Chinese mainlanders can start visiting Taiwan again starting on June 3. In 2020, during the height of the pandemic, Taiwan halted all inbound tourism, and it's been that way for the past three years. Taiwanese legislator Chen Yu-jen has been working with authorities to try and get the ban lifted.
💼Alibaba hiring: It seems like a lot of tech companies have been making massive job cuts, but Alibaba may be going in the opposite direction. Before today, reports were saying the company was also making cuts, but it announced it would actually be hiring around 15,000 employees this year.
✂JPMorgan cutting First Republic jobs: It wasn't too long ago when JPMorgan Chase acquired First Republic Bank after it was at risk of collapsing, and it looks like the company has decided on what to do with the 7,000 employees they took on in the acquisition. Earlier, JPMorgan announced it would keep 85% of the employees in full-time or transitional roles. Unfortunately, this means that over 1,000 people will lose their jobs during the transition. But JPMorgan will cover their pay for the next 60 days and a benefits package.
📊German economy falls into recession: The German economy hasn't been too stable lately, especially with the energy crisis that hit last year. With the last two successive quarters showing a drop in GDP, it looks like Germany dipped into recession earlier this year.
🎮Sony's Project Q: Sony announced it would be releasing a new project, and it's kind of a weird gadget. They call it Project Q, a handheld device where you can play games streamed from your PS5. So, it's like a Nintendo Switch, but it streams directly from the PlayStation console. It's supposed to launch later this year.
🧠Musk's brain implants are a go: Elon Musk's company Neuralink has been trying to get FDA approval for human clinical trials for its brain implants for a while now. On Thursday, the company announced it had gotten the green light to test them in humans from the regulator. The company aims to cure paralysis and other neurological issues with this tech.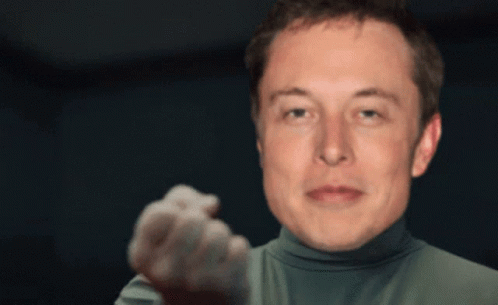 👁‍🗨Eye scan startup: A crypto startup co-founded by OpenAI CEO Sam Altman has raised new funding – US$115 million – that will be used for product expansion and growing the team. The company, Tools for Humanity, wants to create unique IDs for everyone on Earth using an eye-scanning tool that reads the iris and stores that info using blockchain. Why is it starting to feel like we're living in a sci-fi novel?
🤑Nvidia nears a trillion: With AI booming and increasing demand for ever-advanced computing components, chipmaking giant Nvidia is nearing the US$1 trillion valuation mark. And, if it makes it, it will be only the ninth firm ever to do that. On Wednesday, it h ad a one-day market gain after a super optimistic sales forecast that was one of the biggest in US history.
📱Apple's smart displays: Androids have used the locked screens of their phones to show smart interfaces for a while now, and Apple is finally adopting the same approach. With the upcoming iOS 17 software update, iPhones will now have a new functionality while locked. The screens will show users' info, including calendar appointments, the weather and notifications when lying horizontally.
📺Apple's viral privacy ad: Hong Kong native and Hollywood action star Donnie Yen recently starred in an ad for Apple that has gone viral in China. It basically showed Yen going around and beating up people for invading the privacy of other iPhone users – and privacy is a hot issue for Chinese iPhone users. The video already has over 100,000 views on Apple's official WeChat page.
🔌Presidential announcement flops on Twitter: Twitter CEO Elon Musk has wanted to turn the platform into a virtual "town square" since he took over. A presidential campaign announcement was one of the first major events in this direction. Everyone's been expecting current Florida governor Ron Desantis to throw his hat in the ring for the US presidential elections. So, on Wednesday, he tried to announce his presidential bid on Twitter, but there were a ton of glitches, with the audio stream crashing and no one really being able to hear anything. His critics responded all over the internet, saying the glitchy start was a sign of how his campaign would go overall.
🦑New species discovered in deep-sea mining spot: One spot in the Clipperton Zone of the Pacific Ocean has been picked out as a contender for mining precious metals. After probing the area, though, scientists have estimated that this spot is home to thousands of different undersea creatures, like worms, sea cucumbers and corals, most of which we've never seen before. Now, scientists will have to figure out how the mining would affect biodiversity there and what level of risk we're looking at.
😲Move over, Florida Man: A 64-year-old Kentucky resident was recently arrested after shooting his roommate in the buttocks. So, why did he shoot him? Well, the roommate ate the last Hot Pocket in the house, and that was apparently the last straw for this guy. There are not many details about the situation, but our burning question is – what flavor of Hot Pocket makes someone go, "Yup, I'm shooting them for this…"?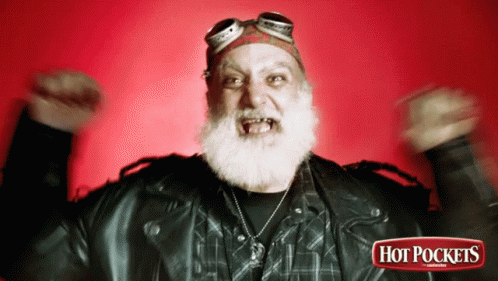 🦆Giant rubber ducks: About 10 years ago, Hong Kong was graced with a cool art project involving a giant inflatable duck "swimming" around Victoria Harbour. Well, the duck's back, and this time with a friend! They were being tested in the water in Tsing Yi Thursday morning, so we got our first glimpses.
🍔International Burger Day: This Sunday, May 28, is International Burger Day, and we definitely will be celebrating with our favorite burger! If you happen to be in the city, Shake Shack Hong Kong is treating fans this year by offering a little BOGO deal for their new Buffalo Chicken Burger. So take a friend, and get a free burger! There are so many different kinds of burgers, so let us know what your favorite burger looks like!
---
Enjoying our TMS Headlines?
Forward it to a friend! After all, sharing is caring.
Anything else? Hit reply to send us feedback or say hello. We don't bite!
Written and put together by Joey Fung, Vanessa Wolosz, Caleb Moll and Christine Dulion