Headlines
From headway in the Indo-Pacific Economic Framework to a dog graduate and an albino panda – Here are today's Headlines
There's been some major headway in the IPEF talks over the weekend.
A few minutes every morning is all you need.
Stay up to date on the world's Headlines and Human Stories. It's fun, it's factual, it's fluff-free.
To start off, we're looking into:
Indo-Pacific framework talks
The backstory: In case you missed this, the Indo-Pacific Economic Framework (IPEF) is like a new Asia-Pacific (APAC) club that US President Joe Biden brought to the scene last year. The US basically said, "Enough of playing second fiddle to China in the region" So it's essentially Uncle Sam's effort to team up with other APAC countries and push back against China's growing influence in the area.
The development: There's been some major headway in the IPEF talks over the weekend. All 14 member countries have agreed to work together on their supply chains. This supply chain agreement involves the member countries creating a network to help them stay in touch during emergencies and sort out any problems in the supply chain that might pop up. On top of that, they're putting together an advisory board to make sure labor rights are protected and all this will be headed off by a council that will coordinate in different areas. Click the link here for more details.
China and South Korea's chip talk
The backstory: The world of semiconductors is heating up, and it's becoming a high-stakes battleground between the US and China. These tiny chips are the brains behind our smartphones and self-driving cars, and both superpowers are competing to be the best in the biz.
Now, here comes South Korea playing a pivotal role in this drama. Believe it or not, around 40% of South Korea's chip exports zoom straight to China. So, you can imagine why South Korea finds itself in a real pickle. On one hand, it can't afford to upset its crucial relationship with the US, a major semiconductor player that has tech and equipment South Korean chipmakers rely on. But, on the other hand, it can't turn its back on China either, especially with all the Micron drama going down.
The development: China's commerce minister, Wang Wentao, and South Korean Trade Minister, Ahn Duk-geun, met at a conference in Detroit last week and had a heart-to-heart. Both sides are reporting the convo a little differently. Click the link here to see what they chatted about.
Mummy workshops discovered
The backstory: Egypt's tourism sector got beaten down pretty badly by the COVID pandemic, political unrest and the ongoing war in Ukraine. So, it's been pushing for more archeology projects across the country in hopes of boosting tourism back up. The country's also been building a huge, modern facility that will become the Grand Egyptian Museum near the pyramids of Giza. That project should be finished later this year.
The development: On Saturday, Egyptian officials announced that archeologist teams had discovered both human and animal mummification workshops, plus two small tombs of priests, on the Saqqara grounds. These workshops are from the 30th dynasty (380-343 BC) and the Ptolemaic (305-30 BC) times.
Inside, researchers found stony beds where bodies were laid out to be mummified, clay pots for holding organs and other ritual vessels. Click the link here to read more about what they found.
To end, we'll look into:
Antarctic deep ocean currents slowing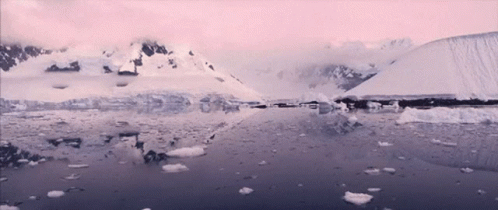 Ice in the Arctic and the Antarctic is melting quickly because of climate change – we've been hearing this for years now. But did you know that this melting ice also has an effect on the ocean currents below it?
In Antarctica, an important global deep ocean current, known as the Southern Ocean overturning circulation, is slowing down because of melting ice there. A new study shows that it's slowed down a whopping 30% since the 90s. This shift could affect Earth's climate patterns and sea levels because the current influences a lot of things like rainfall and warming patterns.
"Changes in the overturning circulation are a big deal," explains the study's co-author, Dr. Steve Rintoul, oceanographer and member of the Australian Commonwealth Scientific and Industrial Research Organisation (CSIRO)."It's something that is a concern because it touches on so many aspects of the Earth, including climate, sea level and marine life."
How does the melting ice affect the currents, though?
These currents, aka the Antarctic bottom waters, are pushed by dense, cold water that comes off the Antarctic continental shelf, which sinks at least 3,000 meters (10,000 feet). That water then moves north into the Pacific and eastern Indian oceans, charging currents up there, which circulate and contribute nutrients and oxygen to 40% of the world's deep oceans.
But now, the temperatures are all off, messing with this system. Now, more and more less-dense fresh water is flowing into the ocean as the ice melts, slowing down this circulation of cold water out of these oceans.
"The thing about the oceans is that all of the marine life that we have at the surface, when it dies off, it sinks to the bottom of the ocean, so there's a lot of nutrient-rich water in the ocean abyss," said Matthew England, a professor of ocean and climate dynamics and a contributor to the research. "If we slow down the overturning circulation that brings that very bottom water back up to the surface, we cut off a way that nutrients get back to the surface to regenerate marine life."
The scientists had some bad news – this fresh water is likely to keep flowing in and disrupting these currents, which means they could eventually collapse.
"If the oceans had lungs, this would be one of them," said England.
In other news ...
💣Russia's largest Kyiv drone attack: Sunday was Kyiv's anniversary of its founding. Russia sent airstrikes throughout the night into Sunday morning in what's being called the largest drone attack on the city since the war began. According to Ukrainian officials, the air force was able to shoot down 52 out of 54 Russian drones.
📄Ukraine's Iran sanctions: Ukraine President Volodymyr Zelenskiy has brought forward a bill that would sanction Iran for 50 years. The country believes Iran, a Russian ally, has been supplying Russia with key weapons and supplies that are being used in the war. If passed, Iran won't be able to transport goods through Ukraine or use its airspace.
🏛Modi opens new parliament building: There's been a lot of controversy surrounding India's new parliament building in New Delhi, which is part of a US$2 billion initiative to revamp India's center of government. The inauguration of this new building was boycotted by opposition lawmakers in both chambers of parliament because they see the building's opening as the role of the president, not the PM, Narendra Modi. Still, on Sunday, Modi inaugurated the new parliament building in a ceremony while demonstrations took place on the streets outside.
❓Lukashenko in the hospital?: Belarusian President Alexander Lukashenko just recently met with Russian President Putin following Russia's deployment of nuclear weapons to Belarus. Well, now rumors are swirling that Lukashenko's in the hospital in critical condition. Nothing's been confirmed yet, but the information was reported by opposition leader Valery Tsepkalo.
📩Turkish runoff election: Earlier this month, the Turkish presidential election took off, with incumbent Recep Tayyip Erdogan trying to extend his 20-year presidency against his main opposition, Kemal Kilicdaroglu. Neither got enough votes for a majority, so the election resulted in a runoff, which took place this Sunday. Erdogan won re-election, giving him another five-year term.
🚓South Korea arrests man who opened plane door: On Friday, a man on an Asiana Airlines plane opened the door as the plane was still in the air minutes before landing in South Korea, causing panic. After landing, the man was detained by police, and now a South Korean court has ordered his arrest. He faces up to 10 years in prison. On Sunday, Asiana stopped selling tickets for seats closest to the exit on the Airbus model. No one was hurt, but several students were taken to the hospital for breathing issues after the incident.
✈China's first passenger jet takes off: The Chinese government has been pushing an initiative called "Made in China 2025," which is all about boosting local manufacturing. One project that's a part of this plan is a domestically produced passenger plane, which has been in the works for years. On Sunday, China's first large passenger jet, the C919, made its first commercial flight, traveling from Shanghai to Beijing.
📱India official drains reservoir for a phone: Recently, Indian food inspector Rajesh Vishwas dropped his brand new US$1200 Samsung Galaxy smartphone into a reservoir while picnicking with friends. Saying that the phone had official government data on it, he spent a couple of days having local divers try to retrieve the phone, but no one was able to grab it. So, Vishwas drained that part of the reservoir of three feet of water over the next couple of days, saying he got permission from an official at the local Water Resources Department. This didn't sit so well with a lot of people considering the country's drought issues. When he got his phone back, it didn't work anymore, and now Vishwas has been temporarily removed from his post.
🍸Don't do this: A Hong Kong-based social media influencer named "Sanqiange" (or "Brother Three Thousand") was participating in a live-streamed challenge on Douyin, which is basically China's TikTok, where he ended up drinking several bottles of Baijiu in a row. Now Chinese media is reporting that he was found dead hours later. The liquor contains an alcohol content of between 30% to 60%.
👩‍✈️Cathay culture: Well, it looks like Hong Kong's flagship carrier is hoping to save its public image after some workers apparently made insulting comments about mainland Chinese passengers. An internal memo that was sent to all staff was released where Cathay Pacific Airways CEO Ronald Lam Siu-por said that he thinks the discrimination scandal might indicate "something much deeper which we need to address," and he wants to ⁠"reflect humbly, examine our culture deeply and take concrete measures."⁠ The workers alleged to have insulted the passengers have been fired.
🤖AI's coming for women's jobs: We aren't calling the robots sexist, but it looks like most of the jobs that AI is coming for are mostly held by women, according to Revelio Labs, a human resources analytics firm. Basically, Revelio looked at the jobs that AI is most likely to replace, and it turns out, according to the gender breakdown of those jobs, most are held by women.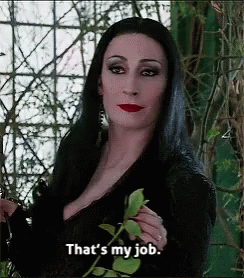 ✂JPMorgan cuts jobs: JPMorgan Chase & Co, the largest US lender, acquired the failed First Republic Bank earlier in May. Last week, it announced it would be laying off almost 1,000 First Republic employees. This week, JPMorgan is cutting 500 jobs across several departments, including tech, commercial banking and asset and wealth management.
🤑Nvidia's rise: American chipmaker Nvidia's technologies can be used to run AI algorithms. Last week, Nvidia released its earnings report, which showed great numbers and a crazy boost in demand mostly because of its products' AI capabilities. Nvidia is now worth over US$960 billion, which is more than Tesla and Facebook.
🚀UAE's asteroid probe: Back in October 2021, the UAE announced plans to launch a probe mission to the asteroid belt in 2028. This probe would visit seven different space rocks, landing on one of them called (269) Justitia. On Sunday, we got more info about this mission, with the UAE releasing its name, the Emirates Mission to the Asteroid Belt (EMA). The spacecraft itself will be named after the sheikh and called the MBR Explorer (after Mohammed bin Rashid Al Maktoum).
♒Venice waters turn green: The water in Venice canals unexplainably turned a neon green color over the weekend. Officials have taken samples of the water and are trying to figure out why this happened.
🎉Hong Kong Bun fest: Hong Kong's Bun Fest has come to a close, and according to Yung Chi-ming, chairman of the Cheung Chau Bun Festival Committee, it was a "great success." A new Bun King has been crowned. Chung Yuk-chuen, a runner-up in 2014 and 2018, ended up winning the Cheung Chau bun scrambling competition, dethroning the nine-time winner.
🎓Service dog gets honorary degree: Sometimes the goodest of boys get their due reward. After Seton Hall University graduate Grace Mariani took to the stage to receive her diploma, her service dog, Justin, was also handed his own honorary diploma. After Justin grabbed the diploma with his mouth, the whole crowd gave him a big round of applause. Such a good boy.
🐼Albino panda: A rare, all-white albino giant panda was spotted for the second time in China. This panda is thought to be the only one of its kind, and it was caught on camera playing with some other black and white pandas. Experts guess he's about 5-6 years old.
---
Enjoying our TMS Headlines?
Forward it to a friend! After all, sharing is caring.
Anything else? Hit reply to send us feedback or say hello. We don't bite!
Written and put together by Joey Fung, Vanessa Wolosz, Caleb Moll and Christine Dulion