Headlines
From a major water dispute to chasing cheese down a hill – Here are today's Headlines
Afghanistan and Iran share a border, but they aren't on great terms.
A few minutes every morning is all you need.
Stay up to date on the world's Headlines and Human Stories. It's fun, it's factual, it's fluff-free.
To start off, we're looking into:
Afghanistan's and Iran's water dispute
The backstory: Afghanistan and Iran share a border, but they aren't on great terms. They also both get water from the Helmand River, which is Afghanistan's longest and feeds into a big lake in Iran. A lot of the tension between the two comes from access to this water since both countries often face heavy droughts.
The development: With this water dispute already causing issues, there were also deadly clashes between Iranian and Taliban authorities at the border in the Afghan Nimroz province this weekend. Click the link here for more on this dispute and the violent clashes.
Paris plastic showdown
The backstory: The plastics industry is really damaging to our environment, creating tons of waste and chemical byproducts, with a lot of that ending up in the ocean, the air and even in our bodies. Last year, the UN proved it meant business when tackling the plastic problem in our world. A historic resolution was passed to form a global agreement that would cover every aspect of the plastic lifecycle, from production to disposal and everything in between.
The development: There's a showdown happening in Paris right now, and these talks are all about plastics. But there's an ongoing debate between countries and companies on the best solutions to pollution. Click the link here for more on who's involved and what's on the table.
Nvidia unleashes AI goodies
The backstory: When OpenAI's chatbot, ChatGPT, took the world by storm in November 2022, it caused this huge AI frenzy. Everyone wanted in on the action. One company riding the AI wave right now is Nvidia.
The development:  On Monday, its CEO Jensen Huang just rocked the stage in Taiwan with a big lineup of new AI goodies. We're talking everything from robotics design, turbocharged gaming experiences and ad wizardry to mind-melting networking tech. The star of the show was DGX GH200, an AI supercomputer champ that's set to supercharge the next-gen successors to ChatGPT.
With this recent AI boom, it makes sense that Nvidia is shifting gears. Click the link here for more.
To end, we'll look into:
Insurers at a climate crossroads
Back in 2021, the UN created the Net-Zero Insurance Alliance (NZIA) under the UN Environment Program's Principles for Sustainable Insurance Initiative. The idea here is to get the insurance industry involved in the fight against climate change. The alliance, which includes major insurance players all around the world, has committed to achieving net-zero greenhouse emissions in their underwriting portfolios by 2050.
But now, some antitrust legal experts think this plan could pose a problem. Click the link here to see what all the fuss is about.
In other news ...
🔢Numbers:
Dow Jones dipped 0.15% to 33,042.78.
Nasdaq Composite added 0.32% to 13,017.43
S&P 500 stayed flat at 4,205.52.
The Hang Seng Index rose 0.24% to 18,595.78.
The 10-year treasury yield opened at 3.7%
At the time of writing, bitcoin is down 0.02% at US$27,695.60.
US crude lost 4.4% to US$69.46 per barrel, and Brent was down 4.6% to US$73.54 per barrel.
📉Market snapshot and key quotes:
In the US: US stocks were mixed on Tuesday as investors worried some US lawmakers might be giving the cold shoulder to the US$31.4 trillion debt ceiling deal, but Nvidia's surge swooped in to save the day.
In Hong Kong: Hong Kong stocks slightly recovered as traders were on edge about China's feeble economic rebound and anxiously awaited the outcome of a crucial US bill to prevent a catastrophic default.
📊Top gainers/losers and company news:
In the US: The Nasdaq has boosted thanks to a dazzling 3% rally in Nvidia, bringing it briefly to the trillion-dollar territory occupied by only four other US companies like Apple and Microsoft.
Tesla saw a 4.1% surge as CEO Elon Musk made his first visit to China in three years. Musk is meeting with top Chinese honchos and visit Tesla's Shanghai plant.
In Hong Kong: Baidu skyrocketed by 3.3% on the heels of Beijing's game-changing AI industry policy. Alibaba flexed its muscles with a robust 1.3% boost, JD.com charged ahead with a 1.6% climb, and Tencent snagged a 1% gain.
EV powerhouse BYD jumped 2.2% as it set its sights on Southeast Asia's market with a brand-new manufacturing plant.
👀The numbers everyone is watching:
In the US: US consumer confidence took a dip, hitting a six-month low. The Conference Board's index dropped more than expected to 102.3 in May, way below April's revised 103.7.
In Hong Kong: Hong Kong's exports and imports plummeted in April. Exports plunged 13% from the same month in the previous year. Imports followed suit, sinking by 11.9% and extending the downward trend from March's 0.6% dip.

📅To check out our economic calendar for this week, click here.
More headlines...
💣Moscow hit by drone attacks: Earlier in May, there were reports that the Kremlin in Moscow was hit by a drone attack, and it's still not clear who's responsible – Ukraine, the US or Russia itself? On Tuesday morning, more drone strikes hit Moscow, causing damage to buildings in a wealthy neighbourhood. Putin is saying the attack was an attempt to intimidate the Russian public. Kyiv was also hit for the third time in one day.
👮‍♂️Putin's pending arrest: A couple of months ago, the International Criminal Court (ICC) put out an arrest warrant for Russian President Putin after accusing him of committing war crimes in Ukraine. He can't really be arrested in Russia, but he might attend the BRICS (Brazil, Russia, India, China and South Africa) summit in South Africa later this summer. South Africa just announced that it would extend the protections of its Diplomatic Immunity and Privileges Act to all officials who attend the summit, meaning he wouldn't be arrested there, either.
💔Teen girl stabbed in public: India has a history of killings and sexual assault of women that has become a flashpoint for anger over women's safety within the country. In Delhi on Sunday, a teen girl was beaten and stabbed to death in a public alleyway. Video footage shows multiple people walking by, with only one person briefly trying to intervene before backing off. On Monday, police said they'd arrested the suspect, but there's been new public outcry about the treatment of women in India following the event.
🚓Elizabeth Holmes begins prison sentence: Theranos founder and former CEO Elizabeth Holmes has been trying to push off and change her prison sentence by appealing her charges and sentence since she was found guilty of fraud last year. She's supposed to serve just over 11 years in prison. On Tuesday, she reported to prison to begin her sentence.
🤖AI poses "risk of extinction:" Just when we couldn't be more worried about the consequences of AI, now leaders in the industry are saying that the tech could pose a "risk of extinction" to humans. They're warning that AI should be regulated for its societal risk, which is basically on the same level as pandemics and nuclear wars.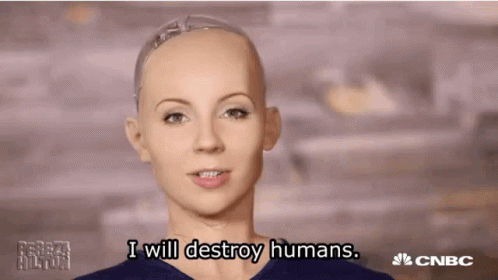 🤝Musk's visit to China: Tesla's largest production hub is in China, where the foreign minister says he's trying to make China a better place for foreign investment. On Tuesday, Tesla CEO Elon Musk started a visit to China for the first time since the country lifted pandemic travel restrictions. He met with foreign minister Qin Gang, and according to the ministry, he said he wants to expand Tesla's business in China and that he's opposed to decoupling from the country.
🤑Buyer's remorse: In more Musk news, it's a good thing he's looking to expand Tesla in China. Because his other company, Twitter, which he has admitted to paying too much for initially (yeah, US$44 billion), is now worth just about a third of what it was when he bought it. Financial firm Fidelity has just marked down the value of its stake in the company to 33% of what it paid. Womp, womp.
💸Singapore home prices: If you think that Hong Kong home prices are high, make room for Singapore. While the prices aren't that far apart, Singapore has officially overtaken Hong Kong as the most expensive real estate in the APAC region. A private home in Singapore will cost you about US$1.2 million compared with US$1.16 million in Hong Kong. Well, at least prices dropped 15% in Hong Kong last year.
🕵️‍♀️Canal mystery solved: Earlier this week, we reported that parts of Venice's famous canals had turned bright green, and officials couldn't explain why. Now, we have an answer. It was stained by the non-toxic chemical fluorescein, which is used in underwater construction to find leaks. Officials still aren't sure how it got into the Grand Canal, though, and they're following up on several leads.
🐊Snorkeler survives crocodile attack in Australia: A man who was snorkeling off the coast of Queensland in Australia got attacked by a crocodile over the weekend. The croc bit him on the head, but the man literally pried its jaws off of him with his bare hands before he could get seriously injured. He got his head out and was able to escape the waters safely. He guessed it was a smaller juvenile, around 2-3 meters, but saltwater crocs can get up to 6 meters long as adults.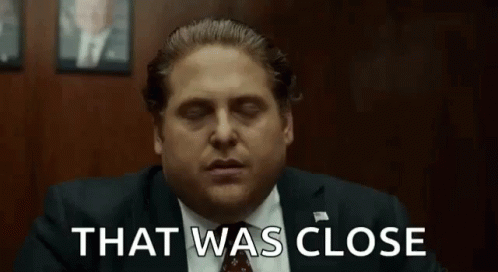 🧀UK cheese rolling race: Every year, the UK town of Gloucester (yes, like the cheese) holds a cheese-wheel rolling race down a hill. This year, a young Canadian woman was competing, but she was knocked unconscious while chasing a 3-kilogram (7 pounds) cheese wheel. But she still won the race! She later said she didn't realize she'd won until after waking up in the medical tent. What a gouda ending to this grate story!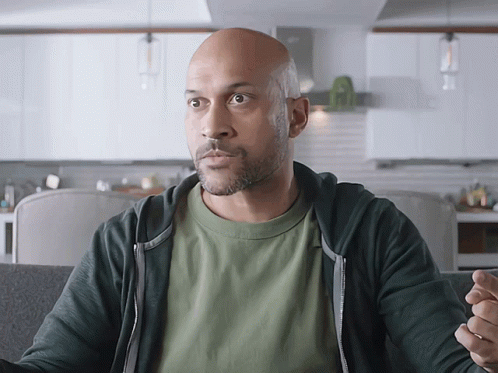 ---
Enjoying our TMS Headlines?
Forward it to a friend! After all, sharing is caring.
Anything else? Hit reply to send us feedback or say hello. We don't bite!
Written and put together by Joey Fung, Vanessa Wolosz, Caleb Moll and Christine Dulion