Headlines
From China digging an enormous hole to Morgan Freeman's birthday – Here are today's Headlines
Deep Earth exploration is all about diving into the unknown.
A few minutes every morning is all you need.
Stay up to date on the world's Headlines and Human Stories. It's fun, it's factual, it's fluff-free.
To start off, we're looking into:
China's deep drill in Xinjiang
The backstory: Deep Earth exploration is all about diving into the unknown, uncovering the secrets lurking beneath our feet. Back in 2021, China's President Xi Jinping got the Chinese scientific community all fired up, pushing them to explore four strategic frontiers: deep space, deep sea, deep Earth and what they call "deep blue," which relates to computer science and things like AI.
The development: Chinese scientists have now reportedly started drilling a humongous over-10,000-meter (around 32,000 feet) hole in Xinjiang, which will be the deepest hole ever dug in the country. So, what's the big idea behind all this? Well, these scientists have a couple of goals in mind. Click the link here to learn more.
Lucid's US$3 billion funding ride
The backstory: Lucid, a US-based luxury electric vehicle (EV) company, hasn't had smooth sailing lately. You see, Tesla is Lucid's biggest competitor, and it has been slashing prices and making more cars, which has made things tougher for Lucid and other EV start-ups like Rivian Automotive.
Saudi Arabia's Public Investment Fund (PIF) is Lucid's biggest shareholder. It's been supporting the EV maker since way back in 2018 and even helped it go public two years ago. And now, the fund's going full throttle.
The development: Lucid is cooking up some massive funding plans. The company is planning to raise a whopping US$3 billion through a stock offering. And guess who's chipping in? Saudi Arabia's PIF. The fund already owns more than half of the company, and now it's buying around 265 million more shares, totaling a sweet US$1.8 billion. There'll also be a public offering of 173.5 million shares. Click the link here for more on this move.
China's AI situation
The backstory: As artificial intelligence progresses super quickly, governments have begun to see it as a threat to national security. In fact, in recent months, industry leaders (including some people considered to be at the very forefront of developing AI) have issued warnings about the risks the tech poses to society, even calling for a slowdown of the race to develop the most advanced AI systems.
The development: While China wants to be ahead of the curve when it comes to developing new technology, even AI, there are still a lot of questions about the security threats that AI poses. At a National Security Commission meeting on Tuesday, President Xi and other officials agreed to "improve security governance of network data and artificial intelligence." Click the link here for more.
To end, we'll look into:
The global plastic problem
This week, we explored the UN Environment Programme's (UNEP) meeting in Paris to discuss global plastic pollution and possible solutions to it. Now, we want to look into the plastic pollution crisis and plastic recycling on a larger scale.
Apart from all of the plastic that we can see polluting the planet, plastic pollution is becoming a bigger problem because of microplastics. When plastic physically breaks down, it doesn't decay the same way other materials do. Instead, it's just breaking into smaller and smaller pieces. These pieces become microplastics, which are pieces smaller than five millimeters, and they've been found everywhere, including Antarctic snow and within the human body. Over time, these microplastics could do harm to the environment and to our own health. Click the link here for more on the plastic pollution problem and possible solutions.
In other news ...
🔢Numbers:
Dow Jones gained 0.47% to 33,061.57.
Nasdaq Composite added 1.28% to 13,100.98.
S&P 500 jumped 0.99% to 4,221.02.
The Hang Seng Index lost 0.1% to 18,216.91.
The 10-year treasury yield is at 3.61%.
At the time of writing, bitcoin is down 1.3% at US$26,868.90.
US crude rose 3% to US$70.10 per barrel, and Brent was up 2.3% to US$74.28 per barrel.
📉Market snapshot and key quotes:
In the US: All three major indexes closed higher on Thursday as the market was riding the wave of optimism fueled by easing wage pressure on inflation and the US House voting to suspend the US debt ceiling. The bill's in the Senate now, and it looks like it's going to pass.
In Hong Kong: Stocks wrapped up Thursday with a slight dip as Chinese economy worries stole the spotlight, dimming the excitement of the US House passing a bill to dodge a debt default.
📊Top gainers/losers and company news:
In the US: Pet retailer Chewy skyrocketed 21.6% after the company not only beat earnings and revenue estimates but also delivered second-quarter revenue guidance that blew the market's socks off.
Retailer Dollar General took a nosedive of over 19% as its disappointing earnings and revenue in the first quarter have investors shaking their heads, and to add insult to injury, the company slashed its full-year outlook.
In Hong Kong: Alibaba faced a slight setback, losing 0.8%. Meanwhile, JD.com rose 3.3%, Meituan saw a solid 2.4% gain, and both Tencent and Baidu surged over 1.5%.
👀The numbers everyone is watching:
In the US: Last week's jobless claims came lower than expected, painting a picture of a tight labor market that refuses to back down. With that, the Fed might hold off on raising interest rates at the next meeting, but the labor market would have to loosen up more to keep them paused for longer.
The latest report from ADP suggests that wage inflation is finally putting on the brakes. This month, hourly wages are expected to grow by a modest 0.3% compared to the last month and a solid 4.4% compared to last year. In April, we saw a slightly higher increase of 0.48% monthly and 4.45% annually.
In Hong Kong: China's factory activity took an unexpected U-turn in May. A private sector survey revealed a leap from decline to growth, driven by ramped-up production and soaring demand. The Caixin/S&P Global manufacturing purchasing managers' index (PMI) soared to 50.9 in May from 49.5 in April, signaling the sector is on an upward trajectory.
📅To check out our economic calendar for this week, click here.
More headlines ...
💼Moldova summit: Moldova is hosting the second-ever European Political Community Summit. Reps from all European countries apart from Russia and Belarus have been welcomed, which means that 47 countries are there. It looks like the summit is going to be dominated by the war in Ukraine, with President Zelenskiy looking for more support from the rest of Europe.
📄Ukraine's appeal to join NATO: The NATO bloc has been a major supporter of Ukraine throughout the war so far. But, it can't bring on Ukraine as a member right now because that would force its members into the war. Now, France is pushing to get Ukraine on the path to join NATO; meanwhile, Germany is trying to hit the brakes on that move.
💬Defense forum in Singapore: The US has been seeking defense talks with China for the past few months, but China isn't keen because the US currently has sanctions on its defense minister, Li Shangfu. This weekend, Singapore is holding a defense conference known as the Shangri-La Dialogue, which kicks off Friday. There were hopes that the conference would offer the opportunity for the US and China to talk on some common issues, but China has turned down the US request for Defense Secretary Lloyd Austin and Li to meet.
🤝US-Taiwan trade deal: The US Trade Representative has announced that the US and Taiwan have struck up a new trade deal that aims to strengthen both economies. Chinese foreign ministry spokesperson Mao Ning expressed the country's disappointment in the deal as it seems to undermine the one-China principle. The US disagrees and says that the deal does not interfere with the policy.
🚭Canadian cigarette warnings: Because cigarettes (and tobacco in any form, really) are so widely known as dangerous to our health, many countries now print warning labels on packs of cigarettes. But, in a world first, Canada will begin printing warnings on individual cigarettes. Starting in August, cigarettes there will have printed messages on them like "Cigarettes cause cancer" and "Poison in every puff."
🙅‍♀️JPMorgan distances itself from Jeffrey Epstein: Notorious abuser and pedophile Jeffrey Epstein was one of JPMorgan's major clients before he was arrested and died in jail in 2019. Now, the bank is fending off two lawsuits saying it ignored warning signs about Epstein's crimes and behavior. Recently, testimony was released from Jamie Dimon, JPMorgan's longtime CEO, and Mary Erdoes, head of the asset and wealth management group, saying they didn't communicate with each other about Epstein and had no idea he was committing these atrocities.
🚫Google ends support for original Chromecast: If you still use the original Chromecast gadget that came out in 2013, you might want to get one of the newer models. Google is ending its support for the device, which won't be receiving any more security or software updates. While it'll still work for now, functionality will probably begin to drop off soon.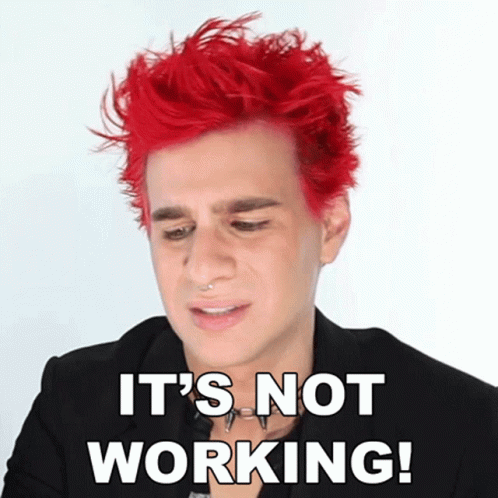 🔭Webb telescope captures water plume: One of Saturn's moons, Enceladus, has drawn the attention of scientists for the ocean below its surface, which has the potential to support life. A couple of days ago, the James Webb Telescope actually captured a plume of water vapor shooting through the surface of the moon, reaching 9,600 kilometers.
☄Another moon?: Scientists recently discovered a new asteroid near Earth called the 2023 FW13. It's now been classified as a quasi-moon because it both orbits the sun and also circles our planet. It's about 14 million kilometers (9 million miles) away from Earth at the closest point in its orbit. Our regular moon is about 363,000 kilometers (226,000 miles) away at the closest point in orbit.
🎾French Open 2023: The French Open tennis tournament began a few days ago, and competition is already heating up! Stefanos Tsitsipas, Carlos Alcaraz and Novak Djokovic have all moved onto the third round, but Djokovic is in some hot water as he weighed in on the Serbia-Kosovo conflict, saying, "Kosovo is the heart of Serbia." In the women's division, Elina Svitolina and Aryna Sabalenka are also moving forward.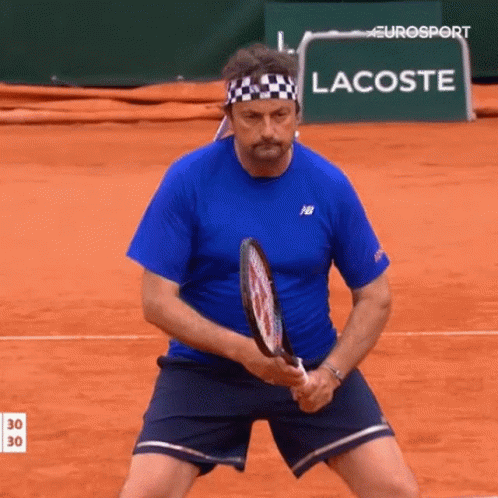 🎂Happy Birthday Morgan Freeman!: Honestly, who doesn't know Morgan Freeman? In fact, his Instagram bio simply reads, "That actor whose voice you recognize." Well, Mr. Voice is celebrating his 86th birthday today, and some friends in the industry have sent their well wishes. Happy birthday to one of the most famous and recognizable actors of all time!
---
Enjoying our TMS Headlines?
Forward it to a friend! After all, sharing is caring.
Anything else? Hit reply to send us feedback or say hello. We don't bite!
Written and put together by Joey Fung, Vanessa Wolosz, Caleb Moll and Christine Dulion