Headlines
From the tragic train crash in India to OPEC's weekend oil talks and an Aussie version of "The Office"– Here are today's Headlines
On Friday, India was struck by a horrifying rail crash, and it's the worst accident of its kind in more than 20 years.
A few minutes every morning is all you need.
Stay up to date on the world's Headlines and Human Stories. It's fun, it's factual, it's fluff-free.
To start off, we're looking into:
Railway tragedy in India
The backstory: Did you know that India's rail network has been around for over 160 years, dating back to when the British were calling the shots? It's massive, with about 14,000 trains chugging along over some 64,000 kilometers (40,000 miles) of tracks every day. But here's the not-so-great part – accidents happen quite often.
The development: On Friday, India was struck by a horrifying rail crash, and it's the worst accident of its kind in more than 20 years. The tragic event took place in Balasore, Odisha state, when the Coromandel Express collided with a parked freight train because of a signaling failure, derailing some coaches onto a nearby track. Then, the Howrah Superfast Express hit those coaches from the opposite direction and also derailed. The collision claimed the lives of at least 275 people. Click the link here for more on this tragedy.
OPEC's Vienna meeting
The backstory: OPEC, short for the Organization of Petroleum Exporting Countries, entered the oil scene in 1960 and has 13 countries on its squad, including big oil players like Saudi Arabia, Iraq, Iran and Venezuela. Basically, its job is to keep oil prices in check on the global stage. Think of them as the referees of the oil game, making sure everything runs smoothly by controlling how much oil is on the market.
The development: OPEC and its buddies gathered for a two-day meeting in Vienna over the weekend. The main focus was figuring out how much oil they should pump out in the future to balance things out, especially as prices have declined over worries about demand and a weak economy. But, members keep things pretty close to the chest until all the details are finalized. Click the link here to see what they discussed and what deals were made.
"Forever chemical" settlements
The backstory: Have you ever heard the term "PFAS" or "forever chemicals"? PFAS stands for perfluoroalkyl and polyfluoroalkyl substances, which make up a group of chemicals that can get into the environment and the human body, causing a lot more damage than scientists used to think. They can build up in the environment in the air, soil and water, which can lead to people ingesting them. They can also be found in a lot of everyday products, like food wrappers.
PFAS are still being studied, but they've already been linked to health conditions like liver damage, weakened immune systems, some forms of cancer and more in both humans and animals.
The development: On Friday, Chemours, DuPont and Corteva announced that they would be settling lawsuits against them tied to PFAs pollution in their manufacturing. They deny the allegations but are forking over a total of US$1.19 billion to a settlement fund. The agreement will probably be finalized later this year. Click the link here for more
To end, we'll look into:
Russia's brain drain
After Russia invaded Ukraine last year, many Ukrainian people made the hard decision to leave their home country for their own safety. But in Russia, a lot of residents also decided to leave because of the war. Waves of younger, university-educated Russians are getting out of the country in a way that's been compared to the emigration after the fall of the Soviet Union in 1992 and 1993.
The first wave of migration happened just after the war began last spring. Young people against the war seemed to make up a lot of the people who wanted out of the country. Then, because of Russia's draft, many younger men and their families also left.
"Now it's a full-blown demographic crisis," says Oleg Itskhoki, an economist at the University of California, Los Angeles, to NPR. Click the link here to read more about what's going on and how it's affecting the labor market.
In other news ...
🛳China and the US clash: On Saturday, the USS Chung-Hoon (a US destroyer) and the HMCS Montreal (a Canadian frigate) were intercepted by a Chinese warship as they navigated through the Taiwan Strait, with the warship moving in what the US is calling an "unsafe manner." The US argues that these are international waters where it's able to move freely, but China's defense minister said these "freedom of navigation" patrols are meant as a provocation. This comes a few weeks after a Chinese J-16 fighter was said to have "aggressively" intercepted a US aircraft flying over the South China Sea.
📢Protests in Senegal turn deadly: Last week, Senegalese opposition leader Ousmane Sonk was sentenced to two years in prison for "corrupting a minor," a move that his supporters say is politically motivated. His sentence could disqualify him from running in the next presidential election. Since the sentencing, Sink's supporters have been protesting, and these demonstrations have led to clashes with the police that have caused the deaths of 16 people so far – making them the deadliest protests in the country in decades. Protestors are also worried the current President Macky Sall is going to try and bypass the country's two-term presidential limit by running for a third time.
🏔China landslide: A landslide at a mine in China's Sichuan province on Sunday killed 19 people, according to Chinese state media outlet CCTV. The mountainside collapsed onto a local mining company's facilities. More than 180 rescue workers carried out a search and rescue, and officials are investigating what caused the landslide.
💣Ukraine's closed bomb shelters: Last Thursday, three people died in Kyiv without having access to a bomb shelter during a Russian air strike. Ukrainian President Zelenskiy called for an inspection of the shelters the next day. According to a senior government official, out of the total 1,078 shelters inspected on the first day, 359 were unprepared, and 122 were locked, with only 597 being safe, functional and accessible. The inspections are ongoing.
📢Protests in Serbia: In early May, Serbia saw two mass shootings, with one of them happening at a school. Since then, there have been a few big protests in the country calling for President Aleksandar Vucic to resign, with many saying he's fed into a culture of intolerance and his rule is autocratic. On Saturday, tens of thousands rallied against Vucic in Belgrade, leading to chaos when right-wing counter-protesters also showed up. Vucic has said he's against violence, and the opposition groups are leaning toward a coup.
💔Hong Kong stabbing: On Friday, two young women at the Plaza Hollywood mall in Hong Kong were brutally attacked and stabbed to death by a man who'd bought the knife earlier in the shopping center. Sources said he has a history of mental illness and didn't know the victims. The attacker has been charged with two counts of murder and is scheduled to go to court on Monday. Hong Kong's Chief Executive John Lee also said the city would review its public psychiatric services to make some improvements while stressing that the attack was unusual and isolated.
💸Biden signs debt-ceiling deal: On Saturday, US President Joe Biden signed into law the bipartisan debt-ceiling deal that suspends the nation's debt limit through January 1, after the next presidential election. This move helped avoid the US' first-ever default.
🗻Mount Everest "death zone" rescue: When climbing Everest, once you get past a certain altitude (about 8,000 meters above sea level), temperatures can get really low, and there isn't enough oxygen to stay alive for very long – which is why anything above this is called the "death zone." Climbers get stuck and die up there because rescues at that height are pretty difficult. Recently, a sherpa named Gelje and another climber decided to stop climbing to the peak of the mountain to try to save a Malaysian climber who got stuck in the death zone without any extra oxygen tanks or supplies. The climber survived.
📄Twitter safety chief resigns: On Friday, Ella Irwin, Twitter's head of trust and safety, tweeted that she was resigning from the company, but she didn't spell out exactly why. But, many are speculating about the timing, as it comes right after the most recent Twitter drama over the platform blocking a conservative documentary for breaking its rules on "hateful conduct" by misgendering trans people. Twitter CEO Elon Musk responded directly on the issue, saying misgendering is "definitely allowed."
🧠Brain cancer breakthrough?: Low-grade glioma is a type of brain cancer that grows slowly but continuously. The French drug developer Servier Group has been working on an experimental drug to treat this cancer called vorasidenib, which is meant to block the enzyme that is mutated in this type of tumor. In new findings, the drug slowed the progression of glioma by over 16 months on average and by a median of 27.7 months, and it postponed the need for additional treatment, like chemotherapy or radiation.
💊Lung cancer pill: Patients who suffer from non small cell lung cancer (NSCLC) oftentimes see their cancer come back, even after removal surgery and more chemotherapy. But new data shows that AstraZeneca's lung cancer therapy, Tagrisso, slashed the risk of death by 51% compared to a placebo for NSCLC patients who got their tumors surgically removed.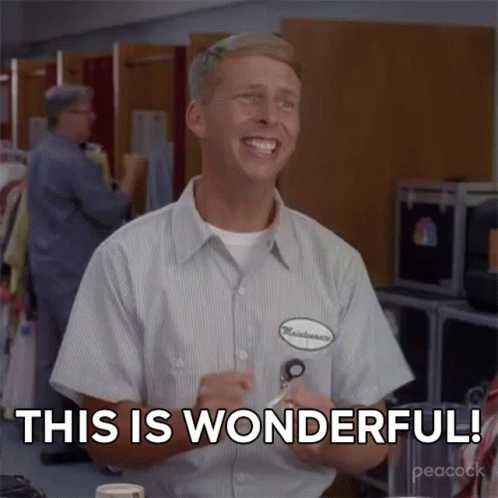 🎥Livestream from Mars: In 2003, the European Space Agency launched a spacecraft to Mars called the Mars Express. On Friday, it sent its first livestream from Mars to Earth for its 20th birthday, lasting an hour and showing different parts of Mars as it flew around the planet. There were a few disruptions because of heavy rains at the receiving station in Spain, but it was still a historic watch!
🦷Ancient mastodon tooth found on beach: Ancient mastodons roamed the Earth from about 5 million to 10,000 years ago and are cousins to modern-day elephants. About a week ago, a woman was walking on the beach in California when she stumbled upon a foot-long mastodon tooth, getting it identified after posting photos on Facebook. Then, the tooth seemed to disappear on the beach until Tuesday, when a jogger found it. Now, the tooth has been donated to the Santa Cruz Museum of Natural History.
📺Aussie "Office": Amazon Prime has announced it's developing a female-led version of "The Office" in Australia, starring comedian Felicity Ward. The show's expected to premiere next year. "I'm very excited about Australia remaking my little show from the turn of the century," said Ricky Gervais, co-creator of the original UK version. "Office politics have changed a bit in 20 years, so can't wait to see how they navigate a modern-day David Brent."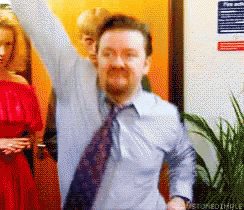 ---
Enjoying our TMS Headlines?
Forward it to a friend! After all, sharing is caring.
Anything else? Hit reply to send us feedback or say hello. We don't bite!
Written and put together by Joey Fung, Vanessa Wolosz, Caleb Moll and Christine Dulion