Headlines
From the US-China encounter in the Taiwan Strait to a persistent senior pot dealer – Here are today's Headlines
The US has been using Freedom of Navigation Operations to challenge claims to different waters all over the world for over 40 years.
A few minutes every morning is all you need.
Stay up to date on the world's Headlines and Human Stories. It's fun, it's factual, it's fluff-free.
To start off, we're looking into:
US-China Taiwan Strait encounter
The backstory: The US has been using Freedom of Navigation Operations (FONOPs) to challenge claims to different waters all over the world for over 40 years. On paper, these patrols are supposed to challenge "excessive maritime claims" to waters that might limit freedom of movement through the seas. One of the waterways these patrols have recently focused on is the Taiwan Strait, which China claims territory over based on its principle that Taiwan is part of China.
More recently: Saturday, a US warship, the USS Chung-Hoon, and a Canadian frigate, the HMCS Montreal, were running one of these routine patrols through the Strait. Then, China sent its own guided-missile destroyer to cut off the Chung-Hoon by steering right into its path. The Chung-Hoon had to slow down to avoid a crash.
The development: Chinese defense minister General Li Shangfu defended this move on Sunday at the Shangri-La Dialogue, a regional defense conference. Click the link here for more on what he had to say.
China's housing market shake-up
The backstory: As we've reported before, China's property development market is no small fry when it comes to the nation's economy, with some estimates saying it makes up a big chunk of anywhere from 17-29% of China's GDP. But it's had a wild ride over the last few years. Basically, housing prices have gone through the roof, making it nearly impossible for most people to snag an affordable place. And to top it off, property developers are drowning in an ocean of debt. Not a great combo.
The development: Now, China is reportedly going the extra mile to boost its struggling property market. Rumor has it that Chinese regulators are cooking up some ideas like lowering down payments in specific neighborhoods, slashing agent commissions and making it easier to buy homes. Now, these ideas are still in the early stages, so we can't confirm anything yet. Click the link here to learn more about the measures that might roll out.
Auto giants fined for missing fuel standards
The development: Documents seen on Friday by Reuters are showing that car giants GM and Stellantis forked over a massive US$363 million in fines for falling short of US fuel efficiency standards. Stellantis took a harder hit, paying US$235.5 million for its lackluster performance in model years 2018 and 2019. As for GM, it got smacked with US$128.2 million for its 2016 and 2017 model years.
Now, to be fair, the fuel standards have flip-flopped in recent years with different administrations. But it looks like carmakers will have to step up their game to avoid similar consequences. Click the link here for more on this.
To end, we'll look into:
Your brain on ultra-processed food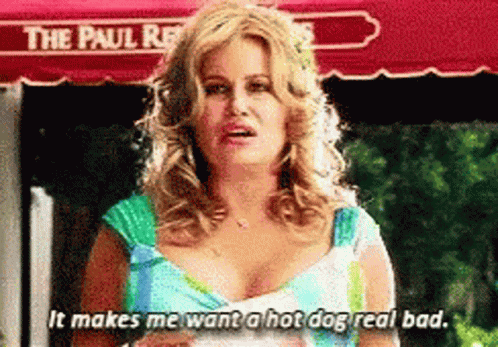 Sometimes, we all need to lean on processed foods. They're more accessible, less expensive and don't require a lot of cook time. Plus, they taste pretty good. But it's worth noting that health professionals are concerned about overconsuming them over long periods of time. So, as the saying goes – everything in moderation.
Ultra-processed foods, or UPFs, are foods made using different (but usually many) levels of industrial processing. They also usually include ingredients like preservatives, artificial sweeteners and emulsifiers, which people don't usually cook with at home.
For decades now, researchers have been looking into how UPF-rich diets affect our health. Lately, though, we've also begun learning the effects they may have on mental health. Click the link here to read more on how these foods are affecting us.
In other news ...
🔢Numbers:
Dow Jones dropped 0.59% to 33,562.86.
Nasdaq Composite dipped 0.09% to 13,229.43.
S&P 500 lost 0.2% to 4,273.79
The Hang Seng Index rose 0.84% to 19,108.50.
The 10-year treasury yield is at 3.69%.
At the time of writing, bitcoin is down 4.8% at US$25,820.70.
US crude climbed to US$72.15 per barrel, and Brent also made gains to US$76.71 per barrel.
📉Market snapshot and key quotes:
In the US: The stock market took a nosedive, leaving all major indexes in the red as investors fret about potential interest rate hikes by the US Fed.
In Hong Kong: Stocks charged ahead like a bull on Monday, with expectations of possible government stimulus measures. Investors were also crossing their fingers that the US Fed would keep its hands off interest rates next week.
📊Top gainers/losers and company news
In the US: Apple slipped about 8% after reaching record highs earlier in the day. The tech giant made headlines at its annual Worldwide Developers Conference, showing off its long-awaited virtual reality headset and a bunch of fancy software updates.
Intel got knocked down by a 4.6% as Apple dropped a bombshell with its new chip, while Nvidia also suffered a 0.4% dip.
Tesla went against the grain, revving up by 1.7% after reporting impressive sales of its China-made cars in May.
In Hong Kong: Hong Kong's tech giants had a field day. Tencent jumped by 1.2%, and Alibaba climbed by 0.3%. Elsewhere, Semiconductor Manufacturing International shot up 6.3%, online travel agency Trip.com joined the party with gains of 4.4%, and Hang Seng Bank rose by 2.7%.
👀The numbers everyone is watching:
In the US: Friday's job report for May showed nonfarm payrolls skyrocket by 339,000, smashing the estimated 190,000 and extending the streak of positive job growth for the 29th consecutive month. And the unemployment rate rose to 3.7%, hitting its highest level since October 2022.
In Hong Kong: May wasn't the hottest month for Hong Kong's private sector. According to a private survey by S&P Global, the city's composite purchasing managers' index took a dip from 52.4 in April to 50.6 in May.
China's private Caixin Services PMI had a bit of a bounce, reaching 57.1 in May. It's the second-highest reading since November 2020. Meanwhile, China's economy flexed its muscles, rebounding from a recent low of 46.7 in November when COVID restrictions were still hitting hard.
📅To check out our economic calendar for this week, click here.
More headlines ...
🚂India train crash updates: Yesterday, we covered the train crash disaster in India, which killed hundreds of people and injured many more. Police in India have now filed a criminal case for "death by negligence" and are launching a full criminal investigation into the crash. Officials are continuing to work on rescue efforts and track repairs, with trains starting to run again past the compartments of those involved in the accident.
📢Unrest in Poland: There's a lot of controversy in Poland right now over a new law that creates a commission to investigate Russian influence in Polish politics and has the power to ban people from public office for 10 years. Critics say it could be used to crush opposition there. On Sunday, an estimated half a million people gathered in Warsaw to protest the ruling nationalist Law and Justice party (PiS) because of the law, on top of other frustrations like the cost of living crisis and human rights issues.
🏫Schoolgirls poisoned in Afghanistan: Starting late last year, reports were coming in about poisoning attacks on girls' schools in Iran, affecting thousands of students nationwide. Now, Afghanistan is seeing the beginning of a similar problem. According to officials, almost 80 girls and some adult teachers got sick at two separate girls' schools after poisoning incidents over the weekend. The Taliban, which has banned girls over age 12 from going to school, has said it's launched an investigation.
🤝US and India defense industry cooperation: The US is trying to strengthen ties with India as China starts to gain more influence in South Asia. It also wants to counteract the dependence that India has on Russia for defense supplies. India and the US just established a plan for defense industry cooperation, which should boost India's defense manufacturing sector.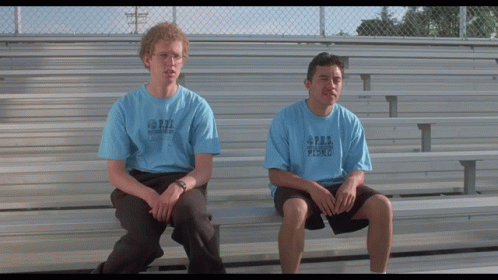 📄SEC sues Binance: Binance is the biggest crypto exchange out there, seeing US$65 billion in average daily trading volume. US regulators are skeptical of the platform, though, as they try to ensure crypto trading platforms and players in the space follow US laws. On Monday, the US Securities and Exchange Commission launched a lawsuit accusing Binance of mishandling customer funds and lying to American regulators and investors, a case that could end up influencing the future of the cryptosphere.
📉Twitter's US ad sales take a nosedive: Since Elon Musk took over Twitter and changed some of the content regulation policies, advertisers haven't been buying space on the platform as much. Back in April, Musk said that most advertisers had come back. But, it looks like that's not fully true, with new data showing Twitter's US advertising revenue from April 1 to the first week of May at just US$88 million, down 59% from a year earlier, according to The New York Times.
💻Malicious Chrome extensions removed: Google just found 32 malicious extensions on the Chrome Web Store, which hid their code from users by still performing their advertised functions. It looks like these extensions were installed a combined 75 million times. Now, those extensions have been removed.
💉Cancer vaccine shows success: Melanoma is the deadliest form of skin cancer, contributing to a large majority of skin cancer deaths. On Monday, clinical trial results for the Moderna and Merck vaccine, when used with Merck's Keytruda immunotherapy treatment, showed a reduced risk of melanoma spreading to other parts of the body. The trial found that Moderna and Merck's vaccine reduced the risk of spread or death by 65% in patients with stage 3 or 4 cancer compared with patients who took Keytruda alone.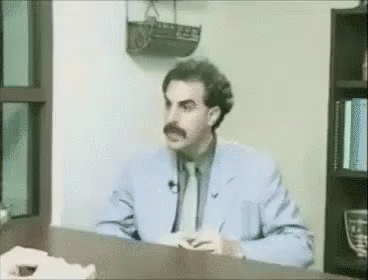 🖊The world's biggest-ever dictation event: The Champs-Élysées street in Paris, where the Arc de Triomphe is internationally famous, was filled on Sunday with rows of about 1,779 desks for the world's biggest-ever dictation event. Run by novelist Rachid Santaki, the event consisted of three rounds of excerpts of text read aloud by three different people, and participants had to transcribe that text to the best of their abilities. Nerds.
👴Grandpa pot dealer: Already convicted of selling drugs 24 times, an 82-year-old German man doesn't seem to have learned anything. Or maybe he just doesn't care. He was caught selling marijuana to improve his €800 (US$855) monthly pension payment and was given a "last warning" to avoid jail time on Monday.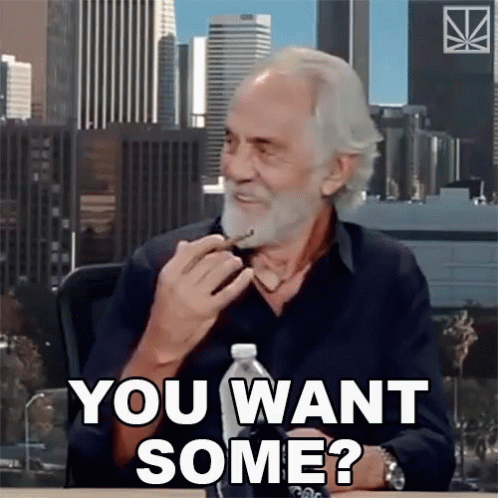 🕶Apple's mixed-reality headset:  A few hours ago, Apple unveiled its first major product in over a decade. A mixed-reality headset, Apple's Vision Pro has had … mixed reviews. It's basically virtual reality and augmented reality all in one device. While the product itself has many interested in its potential, the price point has left some a bit shocked. At US$3,499, the Vision Pro is pretty expensive for the average consumer. And its external battery pack will only last for about two hours without being plugged in.
---
Enjoying our TMS Headlines?
Forward it to a friend! After all, sharing is caring.
Anything else? Hit reply to send us feedback or say hello. We don't bite!
Written and put together by Joey Fung, Vanessa Wolosz, Caleb Moll and Christine Dulion