Headlines
From the Kakhovka dam explosion in Ukraine to ducking autocorrect and a super long tongue – Here are today's Headlines
On Tuesday, the dam was blown up, meaning 22,000 people in 14 settlements in the Kherson region are at risk of flooding from the reservoir.
A few minutes every morning is all you need.
Stay up to date on the world's Headlines and Human Stories. It's fun, it's factual, it's fluff-free.
To start off, we're looking into:
Dam blown up in Ukraine
The backstory: To control the temperatures at the Zaporizhzhia nuclear plant, the Kakhovka dam on the Dnipro River in Ukraine supplies water to it from a major reservoir. Water from that same reservoir flows into water reserves in Crimea, which was annexed by Russia in 2014. The river also separates Russian-occupied areas of Ukraine from those still controlled by the Ukrainian government.
The development: On Tuesday, the dam was blown up, meaning 22,000 people in 14 settlements in the Kherson region are at risk of flooding from the reservoir. Emergency crews did their best to evacuate the most at-risk on the western side of the river. Ukraine is blaming Russia for the disaster, but Russia has denied any connection and is saying that Ukraine is responsible for the sabotage. Experts are saying the blast was most likely internal. But, the good news is that the nuclear plant has some backup options to prevent an immediate disaster. Click the link here for more.
Dethroning the dollar?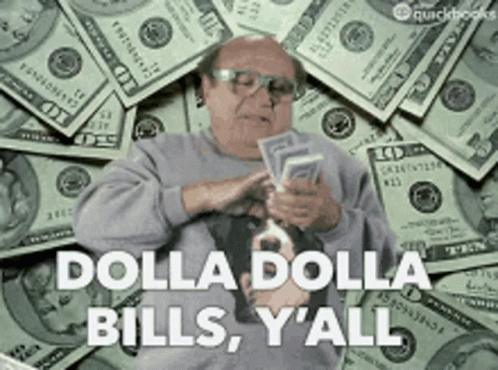 The backstory: For ages, the US dollar has been like the king of global trade. Why? Well, apart from the fact that the US has the biggest economy, it's also because oil (a super important commodity) is priced in dollars. And not just oil, most other stuff is traded in dollars, too. But there's also a long history behind why most international currency is pegged to the greenback. We'll get into that more in the full article.
More recently: Last year, the dollar made up about 58% of the world's foreign exchange reserves, leaving the euro in the dust with just around 20%. The Chinese yuan? Well, it had a teeny-tiny share of about 2.7%. But it seems like things are starting to shift.
The development: With Russian assets being frozen because of sanctions, and big interest rate hikes in the US to combat inflation, some countries are looking to change up the currency they use in international trade. Click the link here for more on how this might work and who's pushing back the most.
Apple's product extravaganza
The development: It's been a while since Apple has come out with any new major products. But, the company made a big splash at its 2023 Worldwide Developers Conference with some major announcements that got everyone talking.
The star of the show was the Apple Vision Pro, a fancy mixed-reality headset coming out next year. Apple has come up with something called visionOS, which is basically the first-ever spatial computing operating system designed specifically for its headset.
Now, onto the iPhone stuff. Apple also revealed iOS 17, its latest operating system, and it's packed with some seriously cool features. And let's not forget about the super sleek 15-inch MacBook Air. This bad boy is crazy thin, powered by the M2 processor, has a crazy battery life of 18 hours. Apple also jazzed up FaceTime, Messages, iPad, Apple Watch and AirPods with new features. Click the link here for a rundown of all the cool new gadgetry.
To end, we'll look into:
Fungi and the climate crisis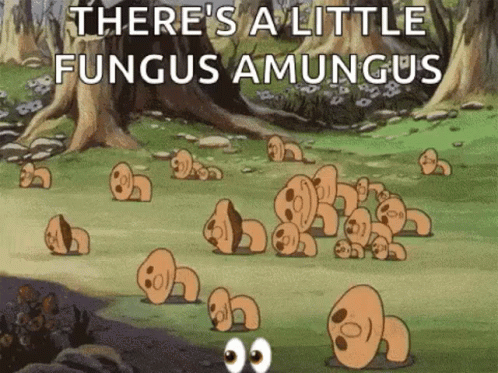 Mushrooms aren't just the best pizza topping. Apparently, they might be able to help solve the climate crisis via "fungal webs."
Fungi often grow through soil and communicate with one another through underground networks that make up a third of the living biomass of soil. Picture these networks, these fungal webs, almost like plant roots that run underground, binding it together and nourishing life on Earth. And it turns out that they can actually capture and store carbon emissions from the atmosphere with the help of plants. Yeah, the same carbon emissions that are a major contributor to climate change.
Click the link here to learn more about how these fungal networks might help us with our climate crisis.
In other news ...
🔢Numbers:
Dow Jones rose 0.03% to 33,573.28.
Nasdaq Composite climbed 0.36% to 13,276.42.
S&P 500 added 0.24% to 4,283.85.
The Hang Seng Index lost 0.05% to 19,099.28.
The 10-year treasury yield is at 3.7%.
At the time of writing, bitcoin is up 5.4% at US$27,131.60.
US crude fell 0.6% to US$71.74 per barrel, and Brent lost 0.6% to US$76.29 per barrel.
📉Market snapshot and key quotes:
In the US: The stock market rallied on Tuesday, fueled by sectors that scream economic growth. Meanwhile, investors were basically on the edge of their seats, anxiously awaiting the release of inflation data and the upcoming Fed policy meeting.
In Hong Kong: Things cooled down a bit in Hong Kong as the stock market ended the day with a slight loss. Profit-takers swooped in after a couple of solid trading days. But Chinese property firms had reason to celebrate because they got a boost from optimistic investors who were hopeful about policy support from the mainland government.
📊Top gainers/losers and company news:
In the US: It was a rough day for Coinbase as the crypto company took a hit, plummeting over 12% after being slapped with a lawsuit by the US Securities and Exchange Commission (SEC).
Apple took a tiny dip of 0.2% after the tech giant unveiled its highly anticipated mixed-reality headset and new software at the Worldwide Developer Conference. The hype was real because the stock hit an all-time high just before the big reveal.
In Hong Kong: Chinese real estate developers had a field day. Longfor shot up 7.8%, while its peers, Country Garden and China Resources Land, also made significant jumps of 6.2% and 4.6%, respectively.
On the flip side, tech giant Tencent faced a 2.1% decline, while PC maker Lenovo suffered a 1.9% loss.
👀The numbers everyone is watching:
In the US: Investors are waiting on inflation data, which is expected to show consumer prices have slightly cooled, but core prices are steady and the Fed is likely to hold the interest rate.
In Hong Kong: Official reports are expected to show the economy is not rebounding as quickly as we'd like. Analysts are forecasting that exports and producer prices will have fallen when those reports are released this week.
📅To check out our economic calendar for this week, click here.
More headlines ...
✈Blinken to visit Beijing: The US and China have been having more and more friction lately, even after US President Biden said he sees a better relationship on the horizon a couple of weeks ago at the G7 summit in Japan. Even with the recent showdown in the Taiwan Strait between the two, US Secretary of State Antony Blinken reportedly plans to visit China soon for high-level talks with top officials, according to inside sources. He might even sit down with President Xi Jinping.
💻Putin deepfake: With Ukraine having launched a counteroffensive in the war, Russia is on high alert. Recently, radio stations and state TV in the country blasted a deepfake address believed to be coming from President Putin, where he calls for Russian civilians to evacuate parts of the country, saying it's under attack by a Ukraine invasion, and announcing martial law. Officials said the address is fake, and the airways are under control again.
♒Deadly flooding in Haiti: Over the weekend, Haiti saw downpours throughout the country that caused massive floods, especially in the western part of the nation. At least 42 people have died, and thousands have been displaced from their homes.
💣Iran unveils new hypersonic missile: With Western sanctions on Iran making it hard for the country to come by advanced weapons, it's started building up its own arsenal of missiles and other arms. Iran has shown interest in hypersonic weapons, which fly faster than the speed of sound, challenging missile defense systems with their speed and movement. On Tuesday, Iran said it had created a hypersonic missile called Fattah ("Conqueror" in Farsi) that can travel 15 times the speed of sound and showed a model of the missile on TV.
📢French protesters storm Summer Olympics HQ: The 2024 Summer Olympics are going to be held in France, so planning is already underway at the headquarters in Paris. But, the country is still seeing some protests over the government raising the pension age. On Tuesday, trade unions stormed the Olympics headquarters, briefly occupying the building but not doing any damage.
🌲Ending Amazon deforestation: Last week, we covered a new bill making its way through Brazil's legislature that could end up removing Indigenous protections on a lot of land in the Amazon rainforest. But, President Lula has shown dedication to protecting the Amazon. He just announced a plan to end deforestation there by 2030, which includes measures to document and track illegal deforestation and to promote sustainable agriculture.
📄US SEC sues Coinbase: In an effort to regulate the crypto industry, the US government is really starting to crack down on different crypto platforms. The American Securities and Exchange Commission (SEC) just filed a lawsuit against Binance, the biggest crypto exchange platform. One day later, on Tuesday, it sued crypto platform Coinbase, which it's accusing of operating illegally without registering as an exchange.
👩‍⚖️Prince Harry testifies at phone-hacking trial: Tabloid phone-hacking was a major problem in the 90s and 2000s in the UK, but that trend is coming to an end with phone encryption, less ad revenue and a series of lawsuit settlements costing British newspapers over US$1 billion. But now, these newspapers have to go through a public trial as the government tries to determine who knew about these phone-hacking practices and when. On Tuesday, Prince Harry testified in court against the press,  giving evidence against the publisher of The Daily Mirror and accusing tabloids of playing a destructive role in his life.
🏌️‍♀️LIV-PGA merger: Bitter rivals turned star-crossed lovers. It looks like Saudi-backed LIV Golf and the PGA Tour are entering into a merger. If you didn't know, both of these companies are some of the largest names in golf in the world, and they have been in a nasty legal dispute over players in their tournaments for a while now. Well, it seems the two have decided to stop being enemies and start working together, as they just announced a pretty insane merger. It's not often that two rival companies decide to work together.
🦑Jellyfish science: If you had "farmers using jellyfish to grow crops" on your 2023 checklist, you might be a winner. Scientists in China have recently discovered the secrets to a compound called PGA (not that one), which could be used as a tool to trap moisture. PGA is basically what a jellyfish is made out of, and it has so many applications. From farming to cosmetics to food production, this discovery is actually massive. They've already tested its properties on fertilizers for select farms, and they are really excited about the results. Thanks, jellyfish!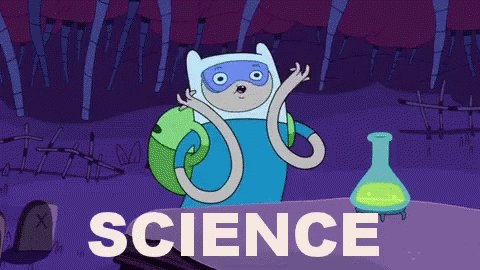 📱Ducking finally!: The autocorrect function on Apple products can be as annoying as it is helpful to users. At WWDC on Monday, Apple announced it would be adjusting the functions of autocorrect so it stops automatically changing common expletives. So you won't be getting roasted in the group chat anymore over having zero ducks to give. C'mon, Apple, you know what we were really trying to say.
👅World's longest dog tongue: A Labrador and German Shepherd mix named Zoey has now been crowned a world record winner for having the longest tongue on a living dog. Her tongue measures 12.7 centimeters, or 5 inches, longer than a can of soda. Go Zoey!
---
Enjoying our TMS Headlines?
Forward it to a friend! After all, sharing is caring.
Anything else? Hit reply to send us feedback or say hello. We don't bite!
Written and put together by Joey Fung, Vanessa Wolosz, Caleb Moll and Christine Dulion