Headlines
From quickly melting Arctic sea ice to a strange art show in Hong Kong – Here are today's Headlines
Once it's all gone, the Arctic's permafrost will begin to thaw, releasing stored greenhouse gases into the atmosphere and causing the Earth to heat up even faster.
A few minutes every morning is all you need.
Stay up to date on the world's Headlines and Human Stories. It's fun, it's factual, it's fluff-free.
To start off, we're looking into:
Ice-free Arctic summers
The backstory: Arctic sea ice levels are at their lowest in September, just as summer comes to a close there. With climate change causing all kinds of chaos in the Arctic, though, we're looking to a September when there won't be any sea ice at all.
The development: Well, we have some bad news. Previous reports estimated we'd see ice-free Arctic summers around 2050. But now, a new study says the first summer to melt pretty much all of the Arctic's floating sea ice could actually happen between 2030 and 2040 – at least a decade earlier than estimated.
Once it's all gone, the Arctic's permafrost will begin to thaw, releasing stored greenhouse gases into the atmosphere and causing the Earth to heat up even faster. And there will be compounding effects around the world. Basically, these scientists are saying we waited too long, and it's too late to do anything about it now. Click the link here for more.
Hong Kong's empty offices
The backstory: You know those sky-high office towers that have always been iconic to Hong Kong? Well, they're feeling pretty lonely these days. Now, you'd expect the office space market to be on fire since the border restrictions between Hong Kong and the mainland are a thing of the past. But commercial real estate isn't feeling the love. Rents and sale prices for these spaces, which used to be among the most expensive in the world, are actually in a freefall.
The development: According to Colliers International Group, the vacancy rates for those top-notch office spaces shot up to nearly 15% in April on average. That's more than three times higher than just a couple of years ago. Some iconic buildings are even emptier. But it's not because of a rise in remote work. Hong Kong has its own set of issues.  Click the link here for more on what's happening in the city's commercial real estate sector.
BYD's battery bonanza
The backstory: BYD, which is backed by famed investor Warren Buffet, has been making waves in the electric vehicle (EV) industry big time. This Shenzhen-based company isn't just making EVs but is also a major player in the EV battery game.
The development: The company just made a killer move in the EV industry. It officially became the world's second-largest producer of EV batteries, leaving LG Energy Solution in the dust. It's a big deal because BYD is already a heavyweight in EV manufacturing, and now it's right behind its domestic rival, Contemporary Amperex Technology (CATL). So BYD now holds a solid 16.1% market share. Click the link here for more on BYD's battery bonanza.
To end, we'll look into:
The weird art show taking over Hong Kong
Patricia Piccinini is a contemporary artist hailing from Australia who has a reputation for exploring some pretty unique concepts. A lot of her work is surreal, using mediums from sculpture to photography to explore themes like technology, culture, relationships and what it means to be human.
Now, Hong Kong's Tai Kwun Contemporary is putting Piccinini's work on display for her first solo exhibition there, entitled "Hope." As expected, it's pretty weird – maybe even disturbing. Running through September 3, over 50 of her works are on display at the exhibit.
"Hope" is a multi-medium sci-fi show that dives right into the uncanny valley. But what really steals the spotlight are her hyper-realistic surrealist sculptures, which investigate "the unexpected consequences of tampering with nature," raising questions about the effects of technology and science on humanity. Click the link here for more on this show.
In other news ...
🔢Numbers:
Dow Jones gained 0.27% to 33,665.02.
Nasdaq Composite declined 1.29% to 13,104.89.
S&P 500 lost 0.38% to 4,267.52
The Hang Seng Index rose 0.8% to 19,252.
The 10-year treasury yield is at 3.78%.
At the time of writing, bitcoin is down 3.44% at US$26,274.70.
US crude rose 1.1% to US$72.53 per barrel, and Brent gained 0.9% to US$76.95 per barrel.
📉Market snapshot and key quotes:
In the US: Wednesday was a mixed bag for the stock market. While the S&P 500 and Nasdaq Composite took a dip, the Dow Jones managed to stay in the green. Investors were eager to cash in on profits, especially after the mega-cap stocks enjoyed a winning streak that lasted for months.
In Hong Kong: Hong Kong stocks just had a blast and closed with gains. What sparked this party? Chinese tech firms came out swinging, and investors were hopeful for more stimulus measures to supercharge growth.
📊Top gainers/losers and company news:
In the US: Tech giants like Microsoft and Google took a serious hit, with Microsoft losing 3.1% and Google feeling the sting with a 3.9% drop.
Even some semiconductor hotshots, who had an impressive run last week, saw their shares pull back. Nvidia took a 3% hit, and Qualcomm stumbled 1%.
Regional banks were on fire. The S&P Regional Banking ETF (KRE) skyrocketed over 3%, and individual players in the sector reaped the rewards. PacWest Bancorp jumped 14.4%, while Zions Bancorporation added a cool 4.5%.
In Hong Kong: Tech giants in China were having a field day. Alibaba climbed 2.1%, and Tencent rallied 1.3%. Baidu stock also joined the party, adding 2%, while NetEase pulled off a 3.8% jump.
👀The numbers everyone is watching:
In the US: The US trade deficit shot up in April by about 23%, the highest in six months. The goods and services imbalance hit US$74.6 billion, slightly short of predictions but still US$14 billion higher than in March. Exports took a nosedive by US$9.2 billion, while imports rose by US$4.8 billion.
In Hong Kong: China's exports just hit the skids. The latest data from the government is in, and it's worse than expected. Exports took a nosedive of 7.5%. Imports didn't fare much better, declining by 4.5% year-on-year at a slower pace than last month's 8% drop.
📅To check out our economic calendar for this week, click here.
More headlines ...
♒Ukraine floods post-dam explosion: Since the Nova Kakhovka dam fell apart in Ukraine, the floods keep coming, destroying Ukrainian towns in the Kherson region. With the reservoir quickly draining into the surrounding areas, Ukraine said it'll leave hundreds of thousands without clean drinking water, swamp tens of thousands of hectares of farmland, and turn other areas into virtual deserts. Officials say they expect the flooding to crest around five meters and that it will stop rising at some point on Wednesday.
🤝Blinken meets MBS: Recently, Saudi Arabia announced it would be cutting its oil output just as OPEC+ also plans to limit supply for the sake of boosting prices, which has caused a bit of a rift with the US. This week, US Secretary of State Antony Blinken held talks with Saudi Crown Prince Mohammed bin Salman in Jeddah, where they talked about a few different issues. They spoke on the possibility of normalizing Saudi ties with Israel, the crisis in Yemen, the fighting in Sudan and human rights.
🚪Senegal shuts consulates abroad amid unrest: Last week in Senegal, the country's leading opposition figure, Ousmane Sonko, was sentenced to jail for two years, making it hard for him to run for president in next year's election. This move has caused social unrest in the country, including deadly clashes with the police. On Tuesday, its affairs ministry reported that it's temporarily closed its consulates in other countries after there were attacks on them in Bordeaux, Milan, Paris, New York and other cities.
🪑Slovenia beats Belarus for UN Security Council seat: While Russia has a permanent seat on the UN Security Council, along with the US, UK, France and China, the 10 other seats are up for grabs. Non-permanent members serve two-year terms, and only one of the five seats up for election was contested this year. EU member Slovenia won the seat with 153 votes against Russian ally Belarus, which got 38 votes.
🌉Indian suspension bridge collapses for the second time: Construction companies in India don't have the best reputation, with many accidents happening because of poor construction quality and cheap, low-quality materials. One bridge in Bihar ​​was being built by a private company for US$208 million, collapsed back in April last year after the area was affected by bad weather. The same bridge just collapsed again on Sunday during construction while eight men were on top of it – one ofthem is still missing.
🎀Iran's embassy reopens in Saudi Arabia: After seven years of poor relations, China mediated the re-opening of diplomacy between Saudi Arabia and Iran a few months ago. Now, Iran has reopened its embassy in Riyadh. Iran's Deputy Foreign Minister, Alireza Bigdeli, said this is a sign that the two countries' relations are "entering a new era."
🤑Microsoft to pay US$20 million fine: Microsoft's Xbox gaming system pushes all players, including children, to sign up for its "gamertag" setup to play online. Through gamertags, Microsoft is then able to collect player info, like emails, full names and birthdays. Now, the company's in hot water for collecting personal info from children under 13 without properly informing their parents, and it has agreed to pay a US$20 million settlement to the US Federal Trade Commission.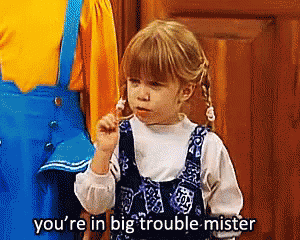 🩺Pope Francis' surgery success: After being admitted to the hospital earlier today, Pope Francis has apparently had a successful abdominal surgery. All in all, the whole thing took about three hours, and it looks like he's going to be there for a few days while he recovers. Fun facts – the 86-year-old Catholic leader is the first pope in history to be from the Americas, and he's the first Jesuit minister to be elected as pope.
💉The Ozempic craze hits China: The diabetes drug Ozempic (semaglutide) made a splash a few months ago when it was revealed that the drug is trendy among the rich and famous as a way to lose weight, causing shortages in North America. It's become super popular in China as Chinese social media is taken over by posts about the easy, quick weight loss possible with the drug. With this popularity, though, come shortages and high prices. Now, some Chinese firms have sped up developing their own generic versions of semaglutide.
⚽Messi rejects Saudi offer for US: If you've kept up with Ted Lasso, you'd remember that part where the superstar soccer player decided to randomly join the smaller league. Well, yeah, that basically just happened in real life. Lionel Messi, probably the biggest name in football right now, is coming off a huge win at the most recent World Cup, and he was offered a big contract to the Saudi team. We're talking US$400 million. Well, today, it was announced that he had rejected the offer and instead signed on to go play in the US league for a team in Miami, Florida. Talk about a plot twist!
🐊Virgin crocodile birth: In 2018, a female crocodile who'd been living alone for 16 years in a Costa Rican zoo laid eggs, which can happen if they're sterile. But one of those eggs continued to develop in an incubator, and a perfectly formed but stillborn crocodile baby was inside, which is weird. On Wednesday, a paper came out explaining that the baby crocodile was a parthenogen – which means that it was a virgin birth that only contained its mother's genetic material. This is the first time parthenogenesis has been found in a crocodile.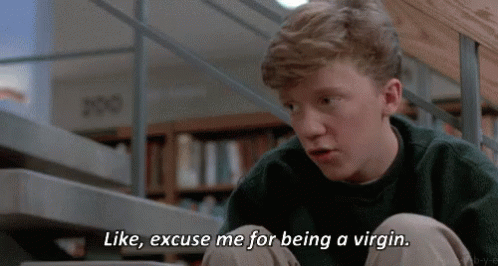 😁Smile lessons: Let's be honest … smiling for a picture can sometimes feel weird and uncomfortable. Big smile? Small smile? It's too much to think about. And, after years of a pandemic with mask mandates, we got away without needing to for a while. Well, smile classes are blowing up in Japan right now, where mask-wearing has been particularly popular. Egaoiku, which literally means "Smile Education," offers hour-long smile lessons, and the business has grown 400% in the past year. It turns out that wearing a mask all the time has left a lot of people feeling like they don't know how to show off those pearly whites.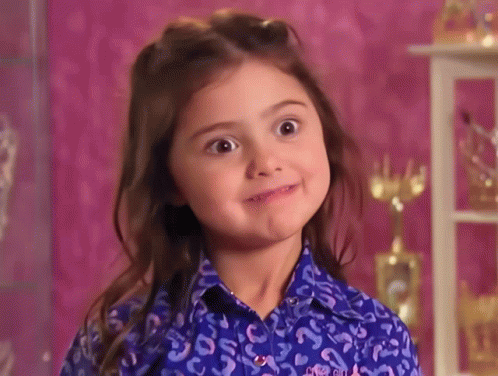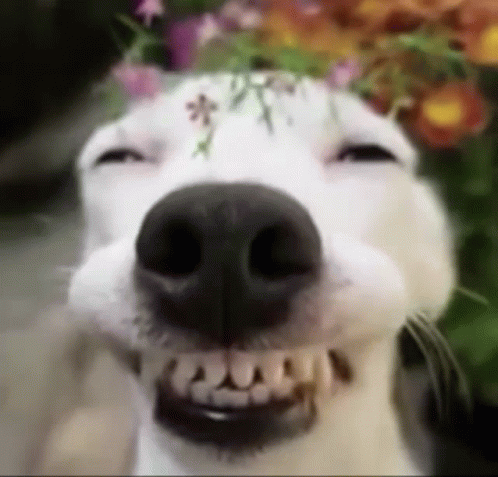 ---
Enjoying our TMS Headlines?
Forward it to a friend! After all, sharing is caring.
Anything else? Hit reply to send us feedback or say hello. We don't bite!
Written and put together by Joey Fung, Vanessa Wolosz, Caleb Moll and Christine Dulion