Headlines
From shady South Korean adoptions to the gnarliest of waves – Here are today's Headlines
In the second half of the 20th century, there was a Western adoption frenzy as people in Europe and North America wanted to adopt children from Asia.
A few minutes every morning is all you need.
Stay up to date on the world's Headlines and Human Stories. It's fun, it's factual, it's fluff-free.
To start off, we're looking into:
South Korea investigates adoptions
The backstory: In the second half of the 20th century, there was a Western adoption frenzy as people in Europe and North America wanted to adopt children from Asia. It's widely believed that South Koreans make up the biggest group of foreign adoptees, most placed into Western homes in the 70s and 80s. During much of that time, South Korea's government saw adoptions as a way to strengthen diplomacy with the West while also getting rid of impoverished and socially unwelcome children, like orphans and babies of unwed mothers. But, while promoting adoption, the government allegedly turned a blind eye to agencies that messed with records and took children without proper approval. For example, many kids who were supposed to be orphans really had identifiable relatives.
The development: Now, the country's Truth and Reconciliation Commission is taking on hundreds of these cases as a part of its expansion into investigating false adoptions. Click the link here for more.
Aerospace giants clash
The backstory: Meet Wilson Aerospace. This small family-run biz based in Colorado is no ordinary toolmaker. These guys are making some serious waves in the aerospace industry. Wilson has been around since 1999 and has been the mastermind behind major NASA projects. We're talking about the big leagues here – the International Space Station (ISS) and the Space Launch Systems (SLS) moon rocket. But that's not all. The aerospace giant Boeing is also on Wilson's client list.
The development: Well, Wilson Aerospace has just dropped a legal bomb on industry giant Boeing. It's accusing Boeing of stealing its intellectual property for over 20 years and is demanding justice and millions of dollars in damages. Wilson got 10 solid claims lined up, covering everything from copyright infringement to theft of trade secrets. Click the link here for more on these allegations and the lawsuit.
"Make in India" still needs China
The backstory: India is on a mission to give China some serious competition in the manufacturing game. The world's most populated country has got this ambitious "Make in India" campaign launched by Prime Minister Narendra Modi in 2014. The goal? To turn heads, attract investments and give India the extra oomph it needs to be a global exporting powerhouse.
The development: "Make in India" was all pumped up with new policies and truckloads of cash incentives, hoping to protect its own turf. But imports from China have been a party pooper, zooming past the billion-dollar mark last year. The whole thing is that even with stuff being produced in India more and more, manufacturers still rely on China for a lot of parts and raw materials to make it. So, at this point, it's kind of a Catch-22 that the more India makes, the more materials it needs to import from China. Click the link here for more.
To end, we'll look into:
Should we be DNA sequencing newborns?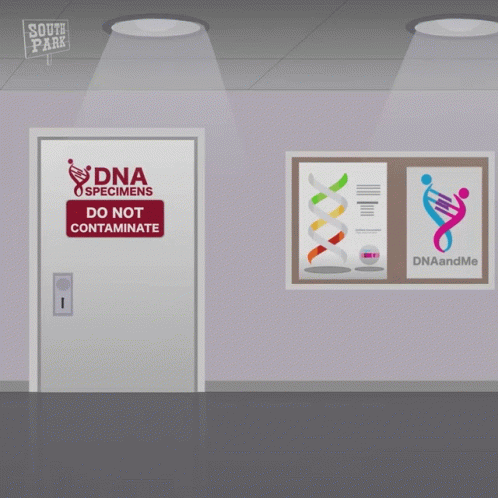 First things first: what exactly is DNA sequencing? Every human has a unique genetic code, or genome, made up of nucleotide bases (A, T, C and G). By knowing the sequence of these bases, you can see a person's unique DNA pattern.
This process of figuring out the base pattern is called genetic sequencing, and whole genome sequencing is when a lab figures out the entire genetic sequence of an organism in one go. Genome sequencing can be used to look for genetic conditions, so we can start treating them early.
Late last year, a new study was announced where 100,000 newborn babies would have their whole DNA genomes sequenced over a period of two years to see if it could help diagnose genetic diseases faster and speed up treatment. The study is supposed to see if this process is cost-effective and accepted by new parents.
But should we be sequencing the DNA of newborns? Click the link here for more.
In other news ...
🔢Numbers:
Dow Jones gained 0.5% to 33,833.61.
Nasdaq Composite climbed 1.02% to 13,238.52.
S&P 500 added 0.62% to 4,293.93
The Hang Seng Index rose 0.25% to 19,299.18.
The 10-year treasury yield is at 3.71%.
At the time of writing, bitcoin is up 0.73% at US$26,540.
US crude lost 1.7% to US$71.29 per barrel, and Brent was down 1.3% to US$75.96 per barrel.
📉Market snapshot and key quotes:
In the US: Thursday was a soaring day for US stocks, fueled by the excitement surrounding next week's inflation data and the Fed's policy announcement.
In Hong Kong: Hong Kong stocks rallied on Thursday as investors eagerly held their breath for a burst of economic stimulus straight from mainland China.
The country's six state-owned commercial banks made a bold move by slashing deposit rates and reducing interest rates on yuan deposits. This strategic maneuver is like a breath of fresh air for the financial sector. It's a strategic move aimed at fueling growth and kickstarting the engines of economic prosperity.
📊Top gainers/losers and company news:
In the US: Amazon led the charge, surging by a solid 2.5% thanks to bullish analyst commentary. This set the stage for other tech giants. Nvidia jumped 2.8%, Apple rose 1.5%, and Tesla saw a 4.6% gain.
GameStop, unfortunately, took a devastating blow, plunging by 17.9%. Billionaire investor Ryan Cohen's ascent to executive chairman failed to impress the market, and GameStop's gloomy quarterly loss only added insult to injury.
Adobe jumped 5%, thanks to Piper Sandler's move to raise the price target to US$500, raising eyebrows. Adobe also announced offering its powerful AI tool, "Firefly," to big businesses.
In Hong Kong: Trip.com jumped a solid 5.1%, its highest level since late April. The online travel company wowed investors with strong revenues and earnings for the Q1 of the year.
The banking sector was riding high on the wave of optimism. Agricultural Bank of China climbed by 2.3%, ICBC saw a 0.9% gain, and Bank of China added 0.3%.
👀The numbers everyone is watching:
In the US: Initial jobless claims were higher-than-expected and reached their highest level since October 2021. This raised the possibility of a softer labor market and sparked hope among investors that the Fed might hit the brakes on its rate-hiking frenzy during its upcoming meeting.
In Hong Kong: Today, China will release the highly anticipated China Producer Price Index (PPI) and the Consumer Price Index (CPI).
📅To check out our economic calendar for this week, click here.
More headlines ...
💣Ukraine's full-scale counteroffensive gains speed: We've been waiting for Ukraine to launch its counteroffensive against Russia for the spring, and it seemed to begin this past weekend, though things were touch and go after the dam explosion on the Dnipro River. Now, the counteroffensive is definitely underway, and it's focused on re-capturing southern territories that Russia has taken over. Zaporozhzhia looks like a main target for Ukraine.
🌾Black Sea grain deal in trouble: Russia is accusing Ukraine of blowing up part of a pipeline it uses to export ammonia through Ukraine on Monday. On Thursday, Russia said this blast could negatively affect the Black Sea Grain deal, which is so important to getting food exported in and out of Ukraine. It could complicate extending the deal when it expires in July.
🚫Australia to ban Nazi symbols: Many states within Australia have already banned Nazi symbols, but the country has been seeing a surge in far-right activity recently. So it just announced a nationwide ban on Nazi symbols. Public displays of the swastika or SS symbols can be punished by up to a year in prison, although the Nazi salute isn't included in the new law.
🎓Record number of students to take 'gaokao' entrance exams: To get into college, Chinese students have to sit entrance exams, commonly referred to as the "gaokao." To get into the most prestigious colleges, a score of over 600 is usually needed (with the maximum score possible being 750. Now, a record number of Chinese students have registered for the exam, with almost 13 million names on the list. Good luck to them!
🥵Spain's hottest spring on record: Spain had a really hot spring this year, along with a severe drought. On Wednesday, the Spanish meteorological agency said that the country registered its hottest spring on record and its second-driest. That's probably not a good thing.
⛏Egypt bans Dutch archaeology team: Recently, an exhibition opened in the Netherlands at the National Museum of Antiquities called "Kemet. Egypt in Hip Hop, jazz, soul & funk," which explores the influence that Ancient Egypt and Nubia have had on "musicians of African descent for over 70 years," and features work by artists like Beyoncé, Nas and Miles Davis. The Egyptian antiquities ministry isn't big on the exhibition, saying that it supports "Afrocentric theory" when it comes to ancient Egypt. Now, that Dutch museum is saying that Egypt has banned its archeologists from excavating a major Egyptian site over the exhibition.
💸Eurozone recession: Europe has had a difficult 2023 so far, with high energy and food prices and low spending/domestic demand. New data from Eurostat shows that the eurozone economy fell into a technical recession during the first three months of the year.
🎮GameStop fires CEO: It's no secret that GameStop has been a big name in retail stocks for the past couple of years, but it looks like the company has decided to let its CEO go after stocks took a pretty major dip this quarter. Ryan Cohen, who is a pretty popular celebrity among retail investors, holds the most shares of the company at 12% and will be taking on a new executive chairman role at the company. He took the chance to take a cheeky stab on Twitter at the now-former CEO, Matt Furlong.
🚗TikTok car theft: In the past few years, theft of Kia and Hyundai cars have become more common because a flaw in their design makes them easier to swipe. And, apparently, stealing these cars has become kind of a trend on TikTok, as mostly young men calling themselves the "Kia Boys" post videos of themselves stealing and driving these types of cars. Now, New York and other cities are filing lawsuits against both car companies because of how much of a problem this has become.
🧠Space affecting astronauts' brains: Astronauts in the International Space Station spend about six months up there at a time. But a new study suggests that spaceflights that last six months or longer affect the brains of astronauts and that they should wait at least three years before going back up into space after one of these flights. As NASA is working on future longer-term missions, like setting up a base on the moon and eventually getting to Mars, these findings show that these plans could be dangerous to human health.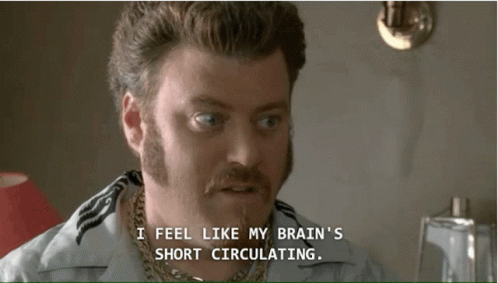 🏄‍♂️World's longest-lasting waves: Every year, surfers in Brazil gather at the mouth of the Amazon River in the Atlantic Ocean for an annual festival to ride tidal bore waves known as the "Pororoca." This year, the festival took place in the town of Chaves. Here, they got to ride some of the world's longest-lasting waves, which are at their best twice a day depending on the tides, with a single wave lasting up to 40 minutes of ride time.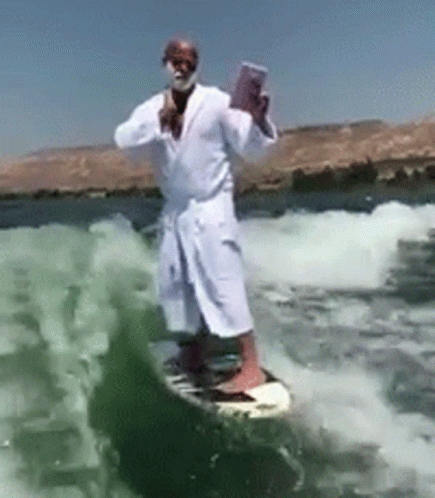 ---
Enjoying our TMS Headlines?
Forward it to a friend! After all, sharing is caring.
Anything else? Hit reply to send us feedback or say hello. We don't bite!
Written and put together by Joey Fung, Vanessa Wolosz, Caleb Moll and Christine Dulion