Headlines
From the Wagner Group saying no to Russia to another good boy record – Here are today's Headlines
If you've been following the Russia-Ukraine war, then you've probably heard of the Wagner group.
A few minutes every morning is all you need.
Stay up to date on the world's Headlines and Human Stories. It's fun, it's factual, it's fluff-free.
To start off, we're looking into:
Rift between Wagner and Russia
The backstory: If you've been following the Russia-Ukraine war, then you've probably heard of the Wagner group. Founded by Yevgeny Prigozhin, this group is a private mercenary army made up mostly of recruited prisoners and former soldiers. Wagner has become super important in Russia's war on Ukraine. In December, the US estimated that about 50,000 Wagner troops were fighting in Ukraine.
The development: On Saturday, Russia's defense ministry said Defense Minister Sergei Shoigu ordered all "volunteer detachments" (which Wagner is considered to be) to sign contracts with his ministry by July 1. The idea is to legalize everything and extend protection and support to volunteer fighters, according to the ministry. It's also supposed to boost the effectiveness of the Russian war effort.
But Prigozhin is pushing back against the order, refusing to have his troops sign these contracts. Click the link here for more on what's going on.
The SEC's crypto crackdown
The backstory: The SEC, aka the US Securities and Exchange Commission, has really been putting its foot down on cryptocurrency. Essentially, the agency believes that crypto should be regulated in the same way as securities, like stocks and bonds. But, a lot of crypto firms don't agree that their products are the same as securities, and they think there should be some new rules adapted for regulating the crypto sphere.
The development: Last week, the SEC, armed with lawsuits, took aim at two crypto powerhouses. First up was Binance, which is the biggest crypto exchange out there, and its founder, Changpeng Zhao. The SEC also had Coinbase in its sights. The regulator filed a lawsuit saying Coinbase was playing the broker and exchange game without the proper registration. And then there's Robinhood, the popular trading app. It decided to pull the plug on trading for certain coins like Cardano, Polygon and Solana. Click the link here for more.
China's EV campaign
The backstory: China, known as the top dog in the green car game, saw its electric vehicle (EV) sales skyrocket last year by 87% compared to 2021, according to Counterpoint Research. But it seems like its growth mojo is starting to fizzle out, with sales slowing down a good bit in the beginning of this year.
Last month, China announced some new measures to get those green machines rolling, especially in rural areas. To do this, it's ramping up the construction of charging stations and making it easier to buy and use EVs. The government even extended a tax break for people buying these eco-friendly cars.
The development: China has kicked off a fresh six-month campaign to get more new energy cars on the road, especially in rural areas. You see, the nation wants to give its EV sales a boost since things have been slowing down a bit. Click the link here for more on the details we know so far in this campaign.
To end, we'll look into:
TikTok's latest weight loss "solution"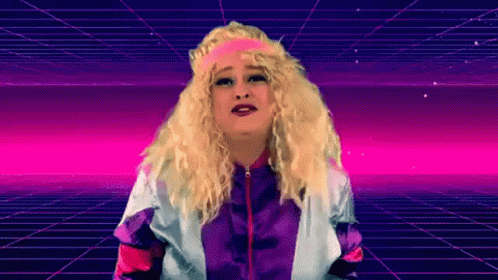 "Magical" weight loss solutions are nothing new, and neither are diet pills. But, with Ozempic and other semaglutide medications taking the internet (and the world) by storm, are we at risk of falling right back into those snake oil hacks rooted in diet culture?
While Ozempic is a clinically-proven diabetes drug, it's also become a popular weight loss solution because it tends to suppress appetite. It's hard to get your hands on and is often very expensive. So, alternatives are in high demand, and TikTok is a major source for getting the word out on these treatments. Nicknamed "Nature's Ozempic," a supplement called berberine has become a total sensation on the platform.
Click the link here for more on this supplement and the attention it's getting online.
In other news ...
😲Kids survive in the jungle for 40 days: At the beginning of May, a small plane crashed in Colombia's Amazon, but four Indigenous children (13, 9, 4 and 11 months) on board survived. The Colombian military has been searching for these children for 40 days and finally found them on Friday. They'll have to stay at the hospital for a minimum of two weeks each but were found to be relatively healthy, having survived on cassava flour and the forest's fruits.
👩‍⚖️Donald Trump indictments: Last year, the US government started an investigation into classified documents that former US President Donald Trump had allegedly taken as he was leaving office, storing them in his Mar-a-Lago estate. Already indicted in New York for a hush-money case, Trump's now facing 37 more charges when it comes to taking and hiding these documents. The first trial that he'll have to face will start next March.
🏢Honduras opens embassy in China: In March, Honduras cut official diplomatic ties with Taiwan and established ties with mainland China. Right now, Honduran President Xiomara Castro is visiting China, where she'll meet with President Xi Jinping. On Sunday, Honduras opened its embassy in Beijing.
🚓Former Scottish leader arrested: Police in Scotland are investigating what happened to over £600,000 (US$750,000) of campaign funds raised in 2017, which might've been misused. On Sunday, former First Minister of Scotland Nicola Sturgeon was arrested in relation to the investigation. She's now been released from jail with no charge and maintains her innocence of any wrongdoing.
🌋Philippines volcano evacuations: The Mayon volcano is in the northeastern Albay province of the Philippines, and officials have detected some concerning activity going on with it lately. Plus, Typhoon Guchol is headed that way and is projected to cause heavy rains and flooding in the same region, which could lead to landslides and other dangers near the Mayon slopes. As of Sunday, the government will have evacuated more than 14,000 people from that area, but there are still thousands more who could be in danger.
📄Hedge fund founder resigns over allegations: Crispin Odey, one of Britain's best-known hedge fund managers, founded Odey Asset Management. On Thursday, it was reported that 13 women were accusing Odey of sexual assault or harassment across a 25-year period. He denies the allegations but is resigning from Odey Asset Management, which also intends to change the fund's name, according to an insider to Reuters.
💣Unabomber dies: Ted Kaczynski, who was known as the "Unabomber," reportedly died by suicide on Saturday in prison at age 81. He was responsible for 16 bombings in the US that killed three and injured 23 between 1978 and 1995.
💻Netflix sees subscriber bump post-password crackdown: Netflix recently cracked down on password sharing, starting to charge accounts with multiple users outside of the same home. While this move is unpopular, it seems to be working. According to data from the research firm Antenna, the four days after this crackdown began were the four biggest days of US Netflix sign-ups since January 2019, when it started recording that data.
💊New Alzheimer's drug: Earlier this year, the drug lecanemab was granted accelerated approval by the US FDA, and it's continued to show that it slows down cognitive decline among patients. With these results, the FDA could give it full regulatory approval as soon as next month, making it widely available to patients and giving it more international interest.
🐶Another pup record: Another good boy has broken another record. Finley, a golden retriever from  Canandaigua, New York, has achieved the Guinness World Record for the most tennis balls held in a dog's mouth. Apparently, this is nothing new for Finley. He's been holding six tennis balls in his mouth at a time since 2017, but he's only recently made it into the actual book this year. Let's go, Finley!
"Fun for the farter, not so much for the fartee": What's worse than a 13-hour plane ride in a really tight space? The same plane ride but with a butt in your face. Alejandro Nunez Vicente showcased a new double-decker seat for airlines at an aircraft expo in Germany, but after photos of the concept went viral, many netizens expressed their thoughts about the seating situation, mainly focusing on the fact that this would definitely not be fun for the person sitting below. On the other hand, some of them said, "Hey, farts aside, I'll take the extra leg room."
RIP rubber duck: Two giant rubber ducks are floating in Hong Kong's Victoria Harbor, attracting tourists and just generally being very cute. But Hong Kong has been going through a heat wave as summer starts to roll in. On Saturday, one of the two ducks had to be deflated because its surface had been stretched from the heat. It'll be sent away for repairs and hopefully return soon!
---
Enjoying our TMS Headlines?
Forward it to a friend! After all, sharing is caring.
Anything else? Hit reply to send us feedback or say hello. We don't bite!
Written and put together by Joey Fung, Vanessa Wolosz, Caleb Moll and Christine Dulion