Headlines
From China's new semiconductor venture to a pizza-lover's dream job – Here are today's Headlines
A few minutes every morning is all you need.
Stay up to date on the world's Headlines and Human Stories. It's fun, it's factual, it's fluff-free.
To start off, we're looking into:
China's SiC venture
The backstory: Semiconductors, those tiny but mighty components that power our gadgets, have become a big deal globally. Chipmakers worldwide are going all in on the industry, investing big bucks in new manufacturing plants to keep up with skyrocketing demand.
The development: Swiss firm STMicroelectronics and Sanan Optoelectronics, a Chinese company, are coming together for a major joint venture in China to build a new 200mm SiC device manufacturing facility to meet the growing demand for these devices in the country. The deal is valued at US$3.2 billion, and they're aiming to kick off production by late 2025 and hit full capacity by 2028.
The arrangement underscores China's aim to remain a major player when it comes to "legacy semiconductors," which are chips made with 28-nanometer process technology or older, especially with all the export restrictions coming from the West. Click the link here for more on the deal.
Arab-China business conference
The backstory: Saudi Arabia is the world's top dog when it comes to exporting oil, and China is the king of energy consumption. So, it's no surprise that these two countries have tight ties when it comes to oil trade. But here's the thing. Saudi Arabia wants more than just oil profits. The kingdom is keen to diversify its economy and move beyond relying so heavily on oil.
Last December, Chinese President Xi Jinping paid a visit to the kingdom, and they sealed the deal on a bunch of agreements. We're talking about 34 agreements covering all sorts of sectors like green energy, tech, transportation and more. Xi even called it a groundbreaking diplomatic initiative in the Arab world.
The development: At the 10th Arab-China Business Conference just held in Riyadh, bigwigs from China and Saudi Arabia came together and made some new promises to strengthen ties. Click the link here for more.
US moves to rejoin UNESCO
The backstory: In 2011, the UN's Educational, Scientific and Cultural Organization (UNESCO) allowed Palestine to join the agency as a full member. This sparked pushback from the US, pulling funding to the agency because US law barred it from continuing. In 2017, the US decided to leave UNESCO under then-President Donald Trump. Israel also pulled out of the group.
Since the US left the group, there have been some reforms within the agency to move away from politicized controversy, especially in the Middle East. But in the past few years, the US has become concerned that China is filling the gap it left when it pulled out of the agency, influencing its policymaking, especially in areas like tech and AI.
The development: Last week, The US deputy secretary of state for management and resources, Richard Verma, submitted a letter to UNESCO with a plan to rejoin. Click the link here for more on this move.
To end, we'll look into:
Are net-zero pledges meaningless?
Net-zero pledges are everywhere lately. It seems like every company has a goal to effectively neutralize its carbon emissions within the next few decades. While it's great that they're showing responsibility for their contributions to the climate crisis, how credible are these pledges – especially when they're coming from fossil fuel companies?
Right now, about 75 of the world's largest 112 fossil fuel companies have publicly released net-zero pledges. They plan to cut their greenhouse gas emissions and also fund projects to help absorb the emissions that they continue to be responsible for. The net-zero deadlines differ depending on the company, but oftentimes you hear the years 2040 and 2050 come up. But these companies haven't been super transparent about their plans to reach that net-zero mark, it seems.
Click the link here for more on how credible these promises are.
In other news ...
📉Market snapshot and key quotes:
In the US: US stocks soared to new heights, with the S&P 500 and the Nasdaq reaching their highest closing levels since April 2022. Traders were hoping the Fed would give rate hikes a pass during its policy decision on Wednesday.
In Hong Kong: Hong Kong stocks started the week with enthusiasm, riding the positive momentum from Wall Street while eagerly awaiting the US Fed's policy decision later in the week.
📊Top gainers/losers and company news:
In the US: Tech giants Apple and Microsoft each added about 1.6% to their stocks, with year-to-date gains of 41% and 38%, respectively.
Exchange operator Nasdaq hit a speed bump, tumbling 11.8% after announcing its ambitious plan to acquire software firm Adenza for a hefty US$10.5 billion.
In Hong Kong: Chinese EV maker Nio jumped 4.7% after announcing a juicy price cut of 30,000 yuan (US$4,200) across all its models starting from June 12. Xpeng joined the race with an 11% surge.
👀The numbers everyone is watching:
In the US: On Tuesday, all eyes will be on the US Labor Department's consumer price index, expected to reveal a slight easing of inflation in May. It'll also be the first day of the Fed's two-day meeting.
In Hong Kong: China is set to release a slew of economic data on Thursday, providing valuable insights into May's industrial production, retail sales, unemployment rates and home prices.
📅To check out our economic calendar for this week, click here.
More headlines ...
💔Massacre in DRC: In the Democratic Republic of Congo, there's an ongoing conflict between the Lendu ethnic group and the Hema herders. A militia called the Cooperative for the Development of the Congo (CODECO) has killed hundreds of civilians and displaced thousands of others as it claims to protect the Lendu farmers. On Monday, CODECO killed over 40 people at a camp for displaced people in the Ituri Province.
♒Another dam down: Last week, the Kakhovka dam on Ukraine's Dnipro River exploded, completely devastating the surrounding area with flooding. We still don't know for sure who's responsible, but Ukraine is blaming Russia, and Russia is blaming Ukraine. Now, Ukraine is accusing Russia of destroying another smaller dam in the Donetsk region with the aim of slowing down the Ukrainian military's counteroffensive. On Monday, though, Ukraine also said it had made progress in its counteroffensive, capturing seven new villages from Russian forces.
💣Nuclear weapons numbers grow: With the US having pulled out of the Iranian nuclear deal and North Korea conducting a lot of missile tests recently, fears of nuclear war are at a high. The Stockholm International Peace Research Institute (Sipri) just released its annual report on nuclear weapons, finding that the number of operational nukes held by major military powers is rising. There are now 86 more nuclear weapons in stockpiles around the world than last year. Sipri suggested 60 of these are held by China, with the rest held by Russia, North Korea, Pakistan and India.
💐Former Italy PM dies: Silvio Berlusconi was a billionaire and media mogul who held the office of prime minister in Italy three times, longer than anyone since dictator Benito Mussolini. His time in government was affected by scandals and criticism, but he is regarded by most to have greatly shaped modern Italian politics. On Monday, he died in the hospital at the age of 86 following some health issues.
🛩NATO's huge air exercise: NATO is eager to show off its military capabilities as it supports Ukraine against Russia's invasion. On Monday, it conducted its biggest-ever air exercise, hosted by Germany, which will run until June 23 and involves more than 250 aircraft and around 10,000 people.
💰JPMorgan settles Epstein suits: Jeffrey Epstein was one of JPMorgan's major clients, and his relationship with the bank has led to many lawsuits from victims of his sexual abuse that say the bank overlooked warning signs about his criminal activities. There have been weeks of depositions from JPMorgan executives, where they say they didn't know about Epstein's crimes. Now, the bank is preparing to settle the lawsuits for US$290 million, according to one of the lead lawyers representing Epstein's victims.
📄UBS takes over Credit Suisse: Credit Suisse almost collapsed back in March, and UBS agreed to rescue the bank through a buyout. On Monday, UBS finalized the takeover in the biggest banking deal since the 2008 financial crisis. Combined with Credit Suisse, UBS will now oversee US$5 trillion of assets and employ over 120,000 globally.
💻Reddit blackout: Popular forum website Reddit recently announced a plan to charge third-party apps millions of dollars to access the platform. A lot of app-makers can't afford the costs, which are set to launch next month, and a lot of Reddit users are against this change. On Monday, thousands of users made popular subreddit threads completely private, basically blacking out huge chunks of the website in protest. This is a pretty big development, as Reddit reportedly plans to go public later this year.
🚓British man arrested for climbing tower in Korea: A British man climbed more than halfway up the Lotte World Tower, the world's fifth tallest skyscraper, in Seoul, South Korea, with no equipment on Monday. He reached the 72nd floor before officials were able to get him down using a gondola lift, moving him inside the building through a window and detaining him. Apparently, he was planning on BASE jumping from the top of the building.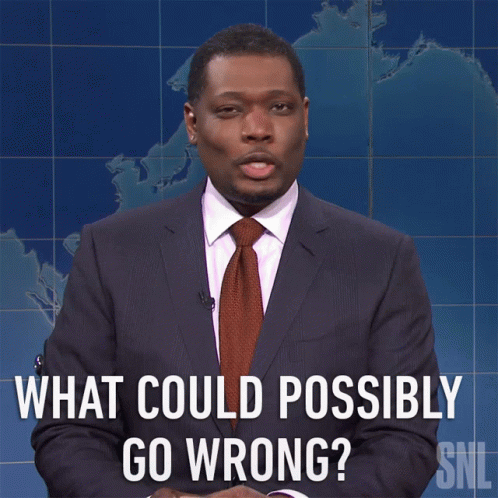 ⚽Manchester City Champions: After already winning the Premier League and FA Cup this season, Manchester City won the Champions League finals over the weekend. In football, this is known as a "treble," and this is the first time Manchester City has ever pulled this feat off. As the captain of the team, Ilkay Gundogan, says, "It is the ultimate achievement for any club team." Congratulations to Man-City!
🦆The duck is back: Yesterday, we reported that one of the two ducks in Hong Kong's Victoria Harbor had been deflated because of issues with the heat outside. Now, the duck has been repaired and returned to its former glory, joining its twin and looking as good as ever!
🍕Pizza dream job: Mama mia, the dreamiest of all dream jobs is up for grabs in the US. The University of Wisconsin is hiring a pizza and cheese taste tester, and honestly? RIP their inbox. Wisconsin is well-known in the US for having some of the best cheese in the country, and it looks like they want to hire someone to come eat pizza and cheese for three hours a day, three days a week. Who knew you could get paid for something we've been doing for free all these years?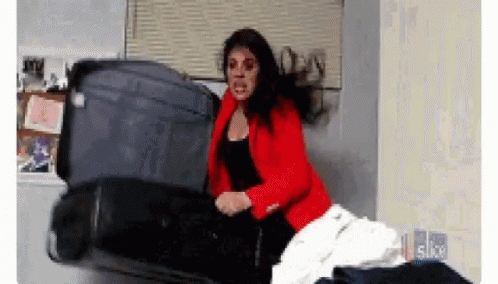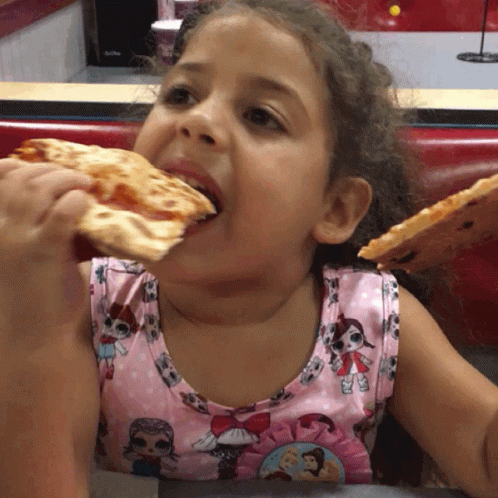 ---
Enjoying our TMS Headlines?
Forward it to a friend! After all, sharing is caring.
Anything else? Hit reply to send us feedback or say hello. We don't bite!
Written and put together by Joey Fung, Vanessa Wolosz, Caleb Moll and Christine Dulion