Headlines
From Hong Kong's crypto moves to a whirlwind trip around the world – Here are today's Headlines
While crypto trading is banned in mainland China, Hong Kong wants to be a major crypto hub.
A few minutes every morning is all you need.
Stay up to date on the world's Headlines and Human Stories. It's fun, it's factual, it's fluff-free.
To start off, we're looking into:
Hong Kong's crypto leap
The backstory: While crypto trading is banned in mainland China, Hong Kong wants to be a major crypto hub and has been making moves to achieve that. In February, the Hong Kong government rolled out tokenized green bonds worth HK$800 million (around US$102 million). Green bonds are basically investments into sustainable and eco-friendly projects, and tokenizing them makes them easy to sell digitally. It was the first tokenized green bond issued by a government, and the Hong Kong-based Bank of China International Holdings (BOCI), the global investment arm of the mainland's Bank of China, played a big role in making it happen.
The development: BOCI has made another major move in Hong Kong's crypto scene, launching 200 million yuan (around US$28 million) worth of digital structured notes on the Ethereum blockchain. Now, why is this such a big deal? Well, it makes BOCI the first-ever Chinese financial institution to introduce a tokenized security in Hong Kong. Click the link here for more on Hong Kong's crypto moves.
AMD's MI300X AI chip
The backstory: As artificial intelligence (AI) continues to advance at full speed, there's a growing need for powerful computing solutions to support its applications. That's where AI chips come into play, and they're becoming a big deal in the semiconductor industry. These chips are crucial for building AI programs like OpenAI's ChatGPT.
Semiconductor giant Nvidia makes most of the chips for the AI industry. In fact, it has around 95% of the GPU market for machine learning. But, Nvidia does have some competition in the AI chip market.
The development: AMD dropped some big news on Tuesday about its latest GPU for AI, the MI300X. It's part of the company's Instinct MI300 series, and it's causing quite a buzz. This chip is all set to start shipping to customers later this year.
Now, what makes the MI300X so special? Well, it's a real powerhouse when it comes to tackling generative AI tasks. Click the link here to learn more.
China's millionaire exodus
The backstory: China is an economic powerhouse with the second-largest economy in the world. Its economy has had a pretty steady growth from 2000 to 2017. But, for the past ten years or so, it's seen many of its US-dollar millionaires head out of the country, migrating to other places as China's wealth growth begins to slow down, especially for already wealthy individuals.
The development: A report was released on Tuesday from Henley & Partners detailing how China will see the biggest net outflow of millionaires than any other country this year. The Henley Private Wealth Migration Report estimates that China will lose 13,500 high-net-worth people, each with an investable wealth of over US$1 million. In second place is India, which will lose 6,500, and the UK comes in third with 3,200. The report also showed that China lost about 10,800 in 2022.
Where are they going? Click the link here for more on this.
To end, we'll look into:
Visiting 7 Wonders in 7 days
"I was secretly hoping this was going to be a nice holiday, but it really was a race against time." That's what author and motivational speaker Jamie McDonald (also known as Adventureman) experienced on his recent record-breaking trip to see all New Seven Wonders of the World in the span of one week.
It took McDonald exactly six days, 16 hours and 14 minutes to visit all of these sites. He started with the Great Wall of China and then headed West to see the others, finishing up at Chichen Itza in Mexico. Before he'd decided to take this trip, he'd never even heard of Petra, where Moses hit a rock and produced water for the Israelites as they escaped Egypt in the Bible.
Click the link here for more on his whirlwind trip.
In other news ...
📉Market snapshot and key quotes:
In the US: It was a mixed bag in the US market on Wednesday. While the Dow Jones remained in the red, the Nasdaq Composite and S&P 500 saw some gains. The Fed decided to take a breather from its rate-hiking spree and gave a nod to its progress in tackling inflation.
As the market expected, the Fed left interest rates steady at a target range of 5%-5.25% to give officials more time to gather data before deciding if rates need to rise again.
In Hong Kong: Hong Kong stocks closed lower on Wednesday. Enthusiasm waned as traders shifted their focus to China, eagerly anticipating stimulus measures to reignite the economy.
📊Top gainers/losers and company news:
In the US: Logitech plunged over 12% after announcing the departure of its president and CEO, Bracken Darrell. This news led Citi to downgrade the company's shares from a buy rating to a neutral rating.
On a brighter note, Toyota saw a gain of 4.7%. Shareholders voiced their approval by re-electing chairman Akio Toyoda, giving a strong vote of confidence to the company's governance and their ambitious electric vehicle strategy.
In Hong Kong: Bank of China (Hong Kong) took a hit, dropping 1.6%. But it wasn't the only one feeling the heat. ICBC  stumbled by 2.35%. China Merchants Bank also suffered a blow, falling 2.5%.
Tencent gained 2%, while Baidu advanced 1.4%. EV maker Xpeng had a great run, surging 4.5%.
👀The numbers everyone is watching:
In the US: The producer price index fell by 0.3% in May, the fourth drop in six months. And just the day before, the consumer price index revealed the lowest annual rate in over two years, reinforcing the notion that the Fed's anti-inflation battle is gaining traction.
In Hong Kong: Now, all eyes are on China as investors eagerly await the latest numbers on property prices, retail sales and industrial production figures.
📅To check out our economic calendar for this week, click here.
More headlines ...

💔Wedding boat capsized in Nigeria: On Monday, a river boat transporting wedding guests returning from the celebration capsized on the Niger River. The accident happened in the dark, and it wasn't until hours later that authorities were actually alerted to it. Over 100 people died, and at least another hundred people were rescued. The search and rescue is ongoing.
🚤Migrant boat sinks off of Greek coast: The engine of a migrant boat near the Aegean coast of Greece failed, causing the boat to sink on Wednesday. At least 79 people drowned in the deadliest such incident in this area since 2015. Over 100 people were successfully rescued, but it's still not clear how many people are missing.
💣Belarus starts taking in Russian nukes: A few weeks ago, Russia announced that it would be moving some of its tactical nuclear weapons into its neighbor and close ally, Belarus, which also neighbors Ukraine. Belarusian President Alexander Lukashenko said the country has begun taking in the weapons, which include some that are three times more powerful than the atomic bombs the US dropped on Hiroshima and Nagasaki in 1945. Russia is maintaining control of these weapons, even though they're not on Russian land right now.
🙋‍♂️Stoltenberg meets with Biden: As Ukraine's counteroffensive takes shape, NATO is throwing support behind this war effort. On Tuesday, NATO Secretary General Jens Stoltenberg met with US President Biden to talk about the state of the war. He told Biden that the support of NATO and the US is starting to make a difference in the war.
🤝Blinken China visit: After the alleged Chinese spy balloon incident in February, US Secretary of State Antony Blinken canceled his trip to visit China. Recently, Blinken spoke with Chinese Foreign Minister Qin Gang over the phone, and Qin stressed that the US should keep itself out of Chinese affairs. Now, Blinken's trip to China is back on, and he'll be visiting Beijing this weekend to cool tensions and try to open up communications between the two nations.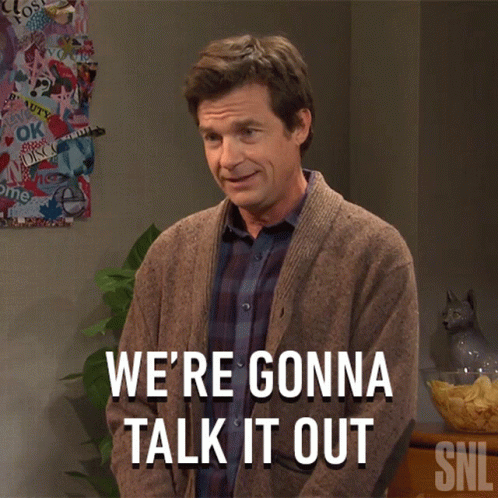 📄China and Palestine partnership: China has been working in the Middle East to become a mediating power, recently helping Saudi Arabia and Iran re-establish diplomatic ties. China has official ties with Palestine and a special envoy for meeting with Israeli and Palestinian officials. China announced Wednesday a new "strategic partnership" between itself and Palestine that was established on a visit to Beijing from Palestinian President Mahmoud Abbas.
👩‍⚖️Judge temporarily blocks Microsoft Activision deal: There have been a lot of hiccups in Microsoft's attempt to buy out game developer Activision Blizzard, with different governments scrutinizing the deal. On Tuesday, a US judge temporarily blocked the acquisition and scheduled an antitrust hearing for next week at the request of the Federal Trade Commission. Without this move, the company could have closed the deal as early as Friday.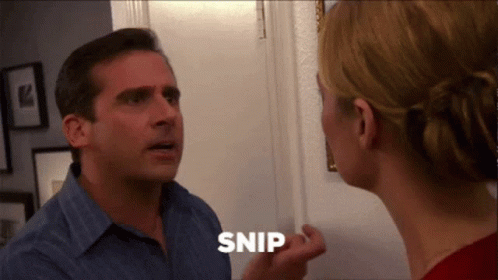 🏳‍🌈Starbucks union makes Pride allegations: June is LGBTQ+ Pride month in many countries all over the world, and usually, brands also participate with special merch or Pride advertising and marketing. But Starbucks Workers United, the Starbucks workers' union in the US, has said that some of the chains' US stores have been banned from decorating for Pride. Starbucks says no policies have changed, and the company continues "to encourage our store leaders to celebrate with their communities including for US Pride month in June."
🧠Body parts for sale: A morgue manager at America's prestigious Harvard Medical School may be going to prison after giving an arm and a leg … and some other parts too. Cedric Lodge, 55, has been charged with stealing and selling organs and other human body parts that were donated for medical research and education. He and his wife sold the parts to two other individuals, and they did some other pretty terrible and creepy stuff, including shipping human skin to be tanned like a hide. Gross.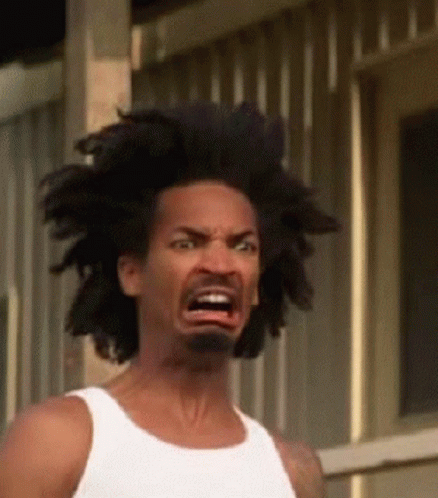 💻Google's AI for shopping and travel: Have you ever bought clothes online, and when they arrived, they didn't fit or look like you hoped? Well, Google's new AI feature is looking to fix that. The company is launching AI that will help shoppers make better decisions on buying clothes and choosing destinations for travel. It comes with a sort-of-virtual feature that lets you "try-on" clothes before you buy them. On the travel side, this AI can suggest ideal hotels or fun activities for people and families heading on vacation.
🦴3.2 million-year-old human 3D model: "Lucy" is the famous fossil of someone from the extinct species Australopithecus afarensis, one of our early evolutionary relatives that walked upright. But scientists have been debating exactly how upright Lucy walked. Now, researchers have developed a 3D digital re-creation of Lucy's muscular anatomy, working with computer simulations, and have said that she could walk as upright as we can, but she may also have possibly been just as at home in the trees.
👜Li'l Louis: There are small handbags, but this is a little different. A creative collective known as MSCHF (you know, the same one behind those cartoonish big red boots?) is releasing its Microscopic Handbag, a sort of rendition of a Louis Vuitton bag. It's more of a commentary about how handbags are getting exponentially smaller (and less functional) than an actual accessory. This Louis bag copy is smaller than a grain of sea salt and narrow enough to pass through the eye of a needle, and it'll be auctioned off later this month at an event associated with Pharrell Williams. Frankly, we're not seeing it.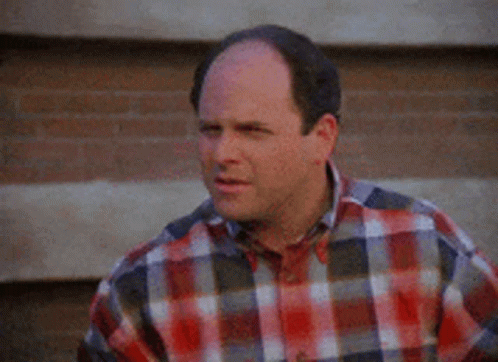 ---
Enjoying our TMS Headlines?
Forward it to a friend! After all, sharing is caring.
Anything else? Hit reply to send us feedback or say hello. We don't bite!
Written and put together by Joey Fung, Vanessa Wolosz, Caleb Moll and Christine Dulion