Headlines
From Disney's delayed releases to a 3,000-year-old mummy found in Peru – Here are today's Headlines
Star Wars, Marvel and Avatar fans are gonna have to wait.
A few minutes every morning is all you need.
Stay up to date on the world's Headlines and Human Stories. It's fun, it's factual, it's fluff-free.
To start off, we're looking into:
China's fashion showdown
The backstory: There's this e-commerce platform called Temu, owned by the Chinese e-commerce giant PDD Holdings in China. Basically, it's an app where you can shop directly from Chinese merchants for shoes, jewelry, beauty gear and all sorts of home goods. Temu launched in the US last September and has been gaining traction in the global fast-fashion scene.
More recently: Temu has set some lofty goals for its North American venture. Rumor has it that it's set its sights on beating Shein, another Chinese e-commerce player popular in the US, in terms of sales on at least one day between now and September 1, its one-year US anniversary. Insiders close to the matter said that PDD sees Temu as a strategic move towards dominating the online shopping landscape and taking on industry heavy-hitters like Amazon and eBay.
The development: Temu is making some waves in the US online shopping arena and has quickly become one of the top apps on Apple's US App Store. According to data firm YipitData, it's gone from US$3 million in gross sales back in September to US$192 million in January. In just five months, Temu even raked in US$500 million in sales.  Click the link here to learn why Temu has been so successful.
US-Iran negotiations
The backstory: In 2015, a few countries put together the Iran Nuclear Deal formally known as the Joint Comprehensive Plan of Action (JCPOA), which put limits on Iran's nuclear program while also keeping Iran safe from many sanctions. The whole idea was to prevent Iran from creating its own nuclear weapon and to keep military peace between it and the US. It worked out for a while, but then the US pulled out of the deal in 2018 under the Trump administration and hit the country with a round of fresh sanctions.
Then, tensions between the US and Tehran hit a peak in early 2020 when the US killed Iran's most powerful military commander, Qasem Soleimani, and others in an airstrike in Baghdad. Since then, Iran has been building up highly enriched uranium and helping supply Russia with weapons used to fight Ukraine, specifically drones.
The development: Even though both countries denied rumors last week, it does look like some indirect talks are happening between the two. But, both sides say the talks aren't about an interim nuclear deal but are concerning other matters. The goal seems to be to reach an informal, unwritten agreement that would keep tensions between the US and Iran from escalating. Click here to learn more.
Delaying the Disney magic
The backstory: So, you remember when Disney acquired Pixar in 2006? The plan was to inject some of that Pixar magic into Disney's animation game. But lately, Pixar has hit a few bumps in the road. Its recent releases, like the "Lightyear" prequel to "Toy Story," didn't exactly set the box office on fire. It only brought in about US$227 million globally. And then there's "Onward," which came out just before the COVID havoc. It managed to make US$142 million worldwide, but that pales compared to one of Pixar's hit films, "Inside Out" in 2015, which earned US$858.8 million at the box office and was nominated for two Oscars.
On top of that, Disney+ has been losing subscribers over the last few quarters, and its stock slumped 44% last year, the worst year for it since 1974, according to Dow Jones Market Data. The, we have the ongoing writers strike that is causing production delays in the industry.
The development: Disney just announced a tidal wave of changes to its upcoming release calendar, and it's causing quite a stir. The company is hitting the brakes on a bunch of movies from the Avatar, Marvel and Star Wars franchises. Disney has decided to push back the release dates of two anticipated "Avengers" movies by at least a year. As for the Avatar series, the release of the third film has been rescheduled for 2025, and the two other sequels could be pushed back as far as the end of the decade. Click here to read the full change.
To end, we'll look into:
Can energy drinks extend your life?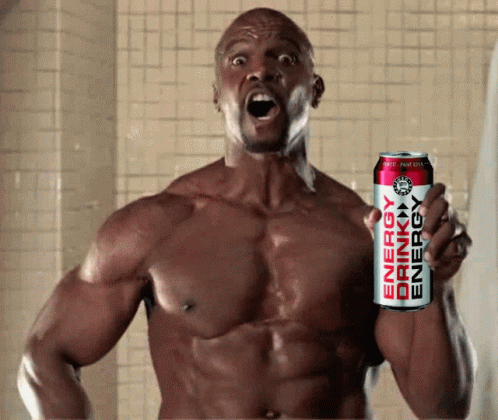 Energy drinks are something that most adults choose to limit because there are a lot of weird effects they can have on your health. Drinking them excessively (or even just regularly) can lead to heart arrhythmias, headaches, high blood pressure and anxiety, according to health experts.
But there's one common ingredient in energy drinks that might actually help us live longer. It's an amino acid called taurine, and a new study from Columbia University suggests it could help with life expectancy. When consumed by mice, monkeys and worms in a high daily dose, it seemed to help push back certain signs of aging and even delay death. Boosting taurine levels in these animals showed an extended life of over 10%, plus it improved physical and brain health. It even improved memory in mice.
In other news ...
🔢Numbers:
📉Market snapshot and key quotes:
In the US: US stocks rallied on Thursday, with investors feeling confident about the Fed's stance on rate hikes after skipping one this week.
In Hong Kong: Hong Kong stocks closed higher, thanks to the central bank in Beijing cutting borrowing costs and the US Fed maintaining steady interest rates.
📊Top gainers/losers and company news:
In the US: Tech giants like Microsoft saw a 3.2% jump, while Oracle climbed 3.5% and Alibaba also saw gains of 3.2%.
Regional banks also had a great day, with the SPDR S&P Regional Banking ETF (KRE) climbing by almost 2%. PacWest, Citizens Financial and Valley National led the charge, posting gains of 1.4%, 2.2% and 3%, respectively.
In Hong Kong: Property companies such as Country Garden, Longfor Group and China Overseas Land experienced significant gains, rising by 6.3%, 4.4%, and 1.9%, respectively.
👀The numbers everyone is watching:
In the US: Although jobless claims were slightly higher than expected, there was an unexpected boost in retail sales during May, rising by 0.3%. Consumers indulged in shopping, particularly for cars and building materials.
In Hong Kong: The central bank in China slashed the one-year medium-term lending facility rate from 2.75% to 2.65%. This is its first cut since 2022 and was a move that everyone saw coming, especially with reports signaling a slowdown in the economy.
According to the statistics bureau, China's industrial production grew 3.5% in May from a year earlier compared to April's 5.6%. Retail sales also experienced slower growth, increasing by only 12.7%.
On the job front, the unemployment rate for young individuals aged 16 to 24 hit a record high of 20.8% in May, topping the previous peak in April. Meanwhile, the overall jobless rate in cities stood at 5.2%.
📅To check out our economic calendar for this week, click here.
More headlines ...
🇮🇳India and Pakistan continue cyclone evacuations: For the past few days, India and Pakistan have been evacuating people from their coasts because of incoming Cyclone Biparjoy. At this point, they've both evacuated 180,000 people from their homes altogether. The cyclone hit India's Gujarat coast on Thursday, and it's already causing destruction there.
🇦🇺Australia blocks new Russian embassy: Australia's Parliament is in its capital of Canberra, and Russia has been planning to build a new embassy there. Australia has been trying to block this development but hasn't been successful. On Thursday, the Australian Parliament passed new laws to block this construction due to spying risks, which Russia is calling "Russophobic."
🇨🇦Canada freezes ties with Chinese bank: The Asian Infrastructure Investment Bank (AIIB) was created by China in 2016 as a Chinese alternative to the World Bank and other Western financial institutions. It has 106 members around the world and calls itself "apolitical." Recently, the AIIB had its global communications director resign, saying it was "dominated by the Communist Party." On Wednesday, Canada's finance minister Chrystia Freeland announced that Canada would be pausing its ties with the bank as it investigates these claims and figures out how to move forward.
🇮🇱Judicial overhaul chaos in Israel: For months, Israel's Prime Minister Benjamin Netanyahu has been planning to overhaul Israel's judiciary, which critics say would weaken that part of the government. Protests have been affecting Tel Aviv and other parts of Israel since then, and the move was put on hold. Now, Israel's parliament, the Knesset, has been tasked with figuring out some of these changes, but many members are rebelling when it comes to picking new representatives for the judicial selection committee, causing a political setback for Netanyahu.
🇹🇷Turkey still blocking Sweden's NATO bid: Last year, Sweden began going through the process of joining NATO, pushed into action by the Russian invasion of Ukraine. It's been set back, mainly by Turkey's refusal to vote it into the bloc. On Wednesday, Turkish President Recep Tayyip Erdogan said that Sweden shouldn't expect Turkey's approval to join before a NATO summit next month, saying that Sweden hasn't done enough to curb anti-Turkish protests going on there.
🇵🇱Thousands protest abortion law in Poland: A majority Catholic country, Poland has some of the strictest abortion laws in Europe. Last month, a pregnant woman died of sepsis related to her pregnancy after being denied the right to a legal abortion there as her life and her baby's were in danger. On Wednesday, thousands of people across the country protested Poland's restrictive abortion laws and physicians who refuse to give abortions even when lives are at risk. The government has said the law is not the problem but that the hospital violated her right to a legal abortion.
🇪🇺EU labels Chinese tech "high risk": The European Commission is taking a pretty aggressive stance on Chinese equipment as it bans Huawei and ZTE devices from being used in their advanced networks, calling the companies "high-risk vendors." This is coming off the back of the US and other countries taking a harder stance on China's access to advanced semiconductor chips. European Commissioner Thierry Breton specifically called the technologies a "major security risk" in a recent press conference.
🧑‍⚖️Twitter hit with US$250 million lawsuit: Twitter has a reputation for allowing users to post copyrighted songs, even promoting those tweets, according to a new lawsuit from music publishers. Now, they're suing the platform for US$250 million in damages. National Music Publishers' Association is saying that Twitter has illegally grown from this permissiveness, and the practice gives the platform an unfair advantage over competitors, like Instagram and TikTok, which pay licensing fees to use the music.
🇭🇰New Hong Kong AI report: Venturenix, a recruiter that focuses mainly on information technology (IT), says that about a quarter (800,000 people) of Hong Kong's workforce will be out of a job by 2028 thanks to AI. Jobs that can be automated, such as data entry clerks, administrative staff and customer service representatives, will more than likely bear the brunt of the damage from AI entering the workplace. Thanks, Skynet.
😬World's largest kidney stone removed: On June 1, army doctors in Sri Lanka removed a patient's kidney stone, which was 13.372 centimeters (5.26 inches) long and weighed 801 grams (1.76 lbs) – that's about the size of a grapefruit. The kidney stone broke two world records (for length and weight) when it was taken out. Not exactly the kind of world record you should go for – stay hydrated, kids.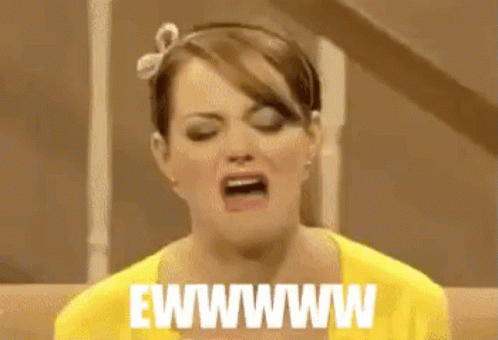 🇵🇪3,000-year-old mummy found in Peru: Between 1500 and 1000 BCE, the Manchay culture developed in the valleys of Lima, Peru. On Wednesday, Peruvian archaeologists announced that they'd discovered a 3,000-year-old mummy in the area – probably belonging to someone from this culture. They think the person was sacrificed as a temple was being built, and they found other items with the mummy, like coca leaves, seeds and corn, which they say could be part of an offering.

⚽️Messi's fastest goal: With a World Cup under his belt, Lionel Messi has just landed another career achievement – his fastest goal ever. In a friendly match against Australia in Beijing, the superstar striker scored a goal in just 76 seconds. Averaging all of Messi's goals for the past year, he tends to get a goal every 180 minutes of soccer played. This blazingly fast goal was eventually followed up by another goal, giving Argentina a 2-0 win. This will be Messi's final year in the UK's Premier League as he transitions to joining the US' Major League Soccer (MLS), with his contract ending this summer.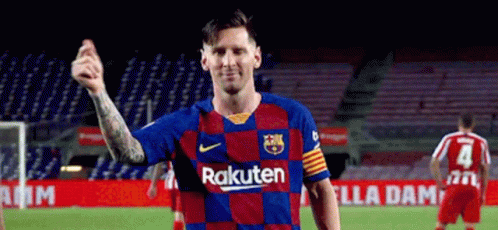 ---
Enjoying our TMS Headlines?
Forward it to a friend! After all, sharing is caring.
Anything else? Hit reply to send us feedback or say hello. We don't bite!
Written and put together by Joey Fung, Vanessa Wolosz, Caleb Moll and Christine Dulion