Headlines
From Ukraine's counteroffensive to a tempting deal in Ireland – Here are today's Headlines
The Russia-Ukraine war has been going on for about 16 months at this point.
A few minutes every morning is all you need.
Stay up to date on the world's Headlines and Human Stories. It's fun, it's factual, it's fluff-free.
To start off, we're looking into:
Ukraine's bloody counteroffensive
The backstory: The Russia-Ukraine war has been going on for about 16 months at this point, and Ukraine has been holding out. Everyone has been expecting a Ukraine counteroffensive against Russia to begin this spring. Its allies and enemies alike have been anticipating something to start soon for weeks. But Ukraine has been keeping its plans and moves under wraps to make sure its strategy isn't given away.
The development: It looks like Ukraine's counteroffensive has finally launched, with its early stages opening up within the past couple of weeks as Ukraine tries to recapture occupied land. According to a new assessment from the British government, the counteroffensive actions are leading to high military casualties on both sides.
Click the link here for more on this development.
The SEC and Binance's deal
The backstory: As we've reported before, there's been some heat in the crypto scene lately. The US Securities and Exchange Commission (SEC) decided to take on two big names in the crypto world – Binance and Coinbase. According to the SEC, Binance allegedly lured US customers to trade on its unregulated international exchange, mixing investor money with its own stash and violated securities laws. A couple of weeks ago, the SEC asked a federal court to freeze Binance's US assets. That included over US$2.2 billion in customer assets held as cryptocurrencies and around US$377 million in US dollar bank accounts.
The development: Now, Binance and Binance.US have hammered out a deal with the SEC. The deal says that until the lawsuit is settled, Binance.US will keep all the assets of its US customers within the country. This will prevent a total asset freeze. Click the link here for more on this arrangement.
Micron's expansion in China
The backstory: Last October, the US slapped a ban on companies selling advanced chips and the equipment needed to make them to Chinese companies without a special license. This sent shockwaves through the industry and ramped up tech competition between the two nations. Then, China launched a cybersecurity investigation into Micron, one of the biggest players in the US chip game.  Last month, the cyberspace regulator in China said that Micron didn't pass the country's network security review, so it decided to ban key infrastructure operators from buying Micron's products.
The development: But Micron just announced that it's planning to invest 4.3 billion yuan (US$603 million) in expanding its chip packaging facility in China's Xian over the next few years. In a statement posted on WeChat, Micron didn't mention anything about the regulator's decision, so it's unclear how that will play out. But the move shows Micron's commitment to China. Click the link here for more.
To end, we'll look into:
How we've changed the Earth's tilt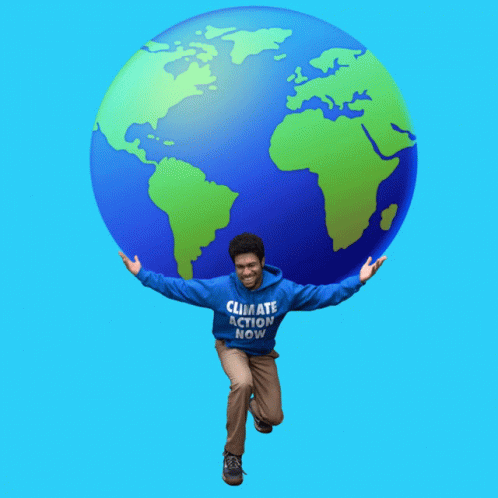 Between 1993 and 2010, humans pumped 2,150 gigatons of water from natural reservoirs in the Earth's crust. For reference, if we dumped that much water into the world's oceans, sea levels would rise by about six millimeters (0.24 inches). As it turns out, our water-pumping habits have caused a shift in the Earth's tilt over the course of 30 years.
According to a new report from researchers at Seoul National University, "Earth's pole has drifted toward 64.16°E at a speed of 4.36 cm/yr during 1993–2010 due to groundwater depletion and resulting sea level rise." So, we've moved the planet's tilt by about 80 centimeters (31.5 inches) in just 30 years.
Click the link here to learn more about how this has happened and what the shift means for the future.
In other news ...
💬Blinken starts talks in China: No US diplomat has been to China in about five years. Lately, the US-China relationship has been a bit on the rocks, with tension stemming from the US-Taiwan relationship and economic competition, among other things. US Secretary of State Antony Blinken is in Beijing and is going to be in talks with other officials for a couple of days, looking to start stabilizing the two countries' ties. So far, Blinken's met with his counterpart Chinese Foreign Minister Qin Gang, and both countries called those talks "constructive."
❓Did Russia blow up the Kakhovka dam?: When Ukraine's Kakhovka dam burst earlier this month, it wasn't clear who, exactly, was responsible – it's also against the Geneva Conventions to destroy dams. According to reporting from the New York Times, evidence from the incident suggests that Russia destroyed the dam, with its military setting up an explosion to wreck the structure.
🥵Deadly heat wave hits India: It's summer in Asia, and different areas are already feeling the heat, with conditions that have gotten more extreme due to climate change. The northern Indian state of Uttar Pradesh has been experiencing an intense heat wave for the past few days, which has already killed dozens of people. Doctors are advising people to stay indoors during the day, as temperatures have hit a high of 42.2C (108F).
😢Brutal Uganda school attack: In a brutal tragedy, at least 41 people (mostly students) were killed after a school in Uganda was attacked. In the middle of the night, students were slashed with knives and machetes and burned in the horrible incident resulting in the confirmed deaths of at least 25 students by the Allied Democratic Forces (ADF). Along with the deaths, eight were injured, and six were kidnapped. Due to the nature of the attacks, the rest of the bodies have yet to be identified. The ADF is considered a terrorist group by the Ugandan government and has been in operation since 1996. As of March of this year, the US has become involved with stopping the ADF, announcing a US$5 million reward for anyone that has information that leads to the capture of its leader.
📜Mali holds a referendum on a new constitution: The Malian military staged a coup in 2020 to get rid of the democratically-elected president at the time. The junta drafted a new constitution that would set up a new democracy for 2024, and held a public referendum vote on Sunday for it. But critics are saying that this new constitution setup is just a way to delay a turnover of power.
🛥Hundreds still missing after Greek migrant boat wreck: Last week, we covered the story of a migrant boat with hundreds of passengers sinking off the coast of Greece. Dozens of people died, but hundreds are still missing. Over the weekend, the EU Commissioner for Home Affairs Ylva Johansson called the incident the "worst tragedy ever" in the Mediterranean.
💻Google says it found Chinese hackers: On Thursday, Google-owned cybersecurity firm Mandiant said that suspected Chinese state-backed hackers used a security vulnerability in Barracuda Networks' Email Security Gateway and allegedly broke into the networks of hundreds of organizations globally, with almost a third of them being government agencies.
⛴Philippine ferry catches fire on the water; everyone rescued: On Sunday, a ferry traveling in the central Philippines caught fire on the water. The good news – all 120 people on board were rescued and brought to safety, and the fire was put out.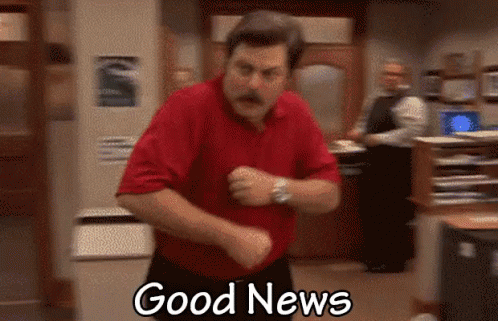 🌎Swiss climate bill: Switzerland is known as a kind of snowy wonderland during the winter, but climate change is causing its iconic glaciers to melt away at super-quick rates. The Swiss government recently put together a bill aimed for new climate measures that would cut the country's greenhouse gas emissions, setting a net-zero deadline for 2050 and subsidizing companies and homes that are trying to get off fossil fuels. On Sunday, the bill passed through a national referendum, with a majority of Swiss citizens (59.1%) voting in its favor.
🛩Paris air show: The Paris Air Show, which is a major deal in the aviation industry, hasn't been held in four years, with COVID putting the kibosh on things for a while. On Monday, the show is back! Boeing, Airbus and other aviation companies will be using it as a chance to boost the demand they lost during the pandemic because of travel restrictions.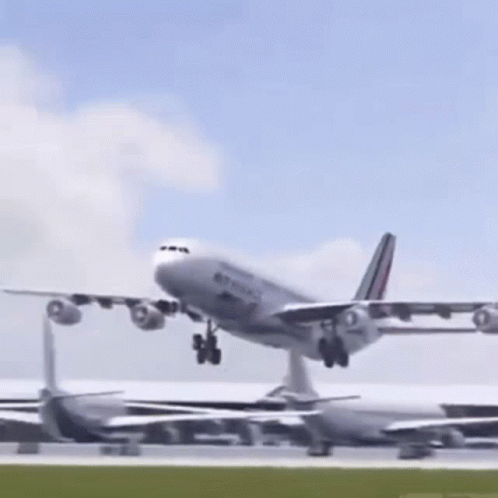 🙋‍♀️Sign us up: Ireland wants to attract people to buy property and live on the remote islands of its western coast. Right now, it's offering those who buy eligible property on any of these islands cash grants up to US$92,000 to fix them up in an effort to revitalize the rural communities of these islands. We're in.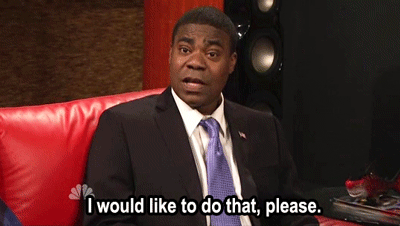 ---
Enjoying our TMS Headlines?
Forward it to a friend! After all, sharing is caring.
Anything else? Hit reply to send us feedback or say hello. We don't bite!
Written and put together by Joey Fung, Vanessa Wolosz, Caleb Moll and Christine Dulion