Headlines
From Wagner's rebellion in Russia to the orca's rebellion against sailboats – Here are today's Headlines
Wagner and the Russian military haven't been seeing eye-to-eye.
A few minutes every morning is all you need.
Stay up to date on the world's Headlines and Human Stories. It's fun, it's factual, it's fluff-free.
To start off, we're looking into:
A coup attempt in Russia?
The backstory: At this point, 16 months into the war in Ukraine, Russia has had a lot of different developments with its military. Along with conscription efforts for its own forces, Russia has depended on the Wagner group, a mercenary squad commanded by Yevgeny Prigozhin, a longtime ally of Russian President Putin.
More recently: Wagner and the Russian military haven't been seeing eye-to-eye, though. Prigozhin has expressed that he doesn't think Russian military officials actually know what they're doing. He's complained about how the war has been managed so far, saying that there have been a lot of unnecessary Russian deaths.
The development: This weekend, Prigozhin took his troops out of Ukraine to march toward Moscow after publicly questioning Russia's motives for invading Ukraine in the first place. They captured the Russian city and key military outpost Rostov-on-Don in the armed rebellion. Click the link here to find out what all happened after.
Fentanyl crackdown
The backstory: The US has been grappling with a major crisis known as the opioid crisis. Opioids are a group of drugs used to reduce pain, and their use has been taking a major toll on the nation. From 1999 to 2020, more than half a million lives have been lost to overdoses.
One of the big culprits behind this crisis is fentanyl, which is a synthetic opioid. It's so strong that it's considered one of the most potent drugs around. We're talking almost 50 times stronger than heroin and 100 times stronger than morphine.
The development: The US Justice Department just slapped criminal charges against four Chinese chemical manufacturing companies and eight individuals. They're in hot water for allegedly trafficking the precursor chemicals used to make the fentanyl that's causing all that chaos in the US. This marks the first time the US is going after Chinese companies involved in selling those fentanyl ingredients. Click the link here for more on this development.
Olympic Esports Week extravaganza
The backstory: Esports, the world of competitive video gaming, has become a global phenomenon. Basically, It's like this whole new level of gaming where skilled players go head-to-head in popular games like League of Legends, Overwatch or Fortnite. Well, it turns out that esports is not just a casual hobby anymore. It has transformed into a professional sport with intense rivalries and tournaments. In 2022, the esports market reached a value of over US$1.38 billion, attracting a massive audience of 532 million people, according to Statista.
The development: Now, let's talk about Singapore. The country is right in the middle of this gaming frenzy. Singapore just wrapped up the very first Olympic Esports Week. This event, organized by the International Olympic Committee, brought together virtual athletes from all over the world to compete in a bunch of different games. There were over 100 participants from different countries competing in 10 virtual sports. Click the link here for more on the event.
To end, we'll look into:
Beware of crypto scams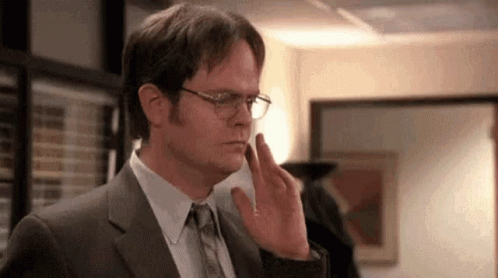 Crypto scams are becoming more and more of a problem in the world, causing many people to lose everything. So, how is cryptocurrency fraud turning the financial world on its head?
Investment fraud, in general, is a major source of financial scams. And, with crypto, that type of fraud is becoming more of a problem. When you put your money into crypto, that's an investment. Since crypto started to become more popular, we've seen countless stories of almost-miraculous tales of people cashing in millions using the blockchain.
It turns out cryptocurrency is kind of a great vehicle for scamming people, given that it's decentralized and hard to regulate fully.
Click the link here for more.
In other news ...
💬North Korea criticizes Blinken: In an effort to start re-normalizing ties between the US and China, US Secretary of State Antony Blinken took a trip to China last week. While there, he spoke on issues like Taiwan, the war in Ukraine and North Korea. Now, North Korea is accusing Blinken of making "threatening remarks" to try to get China to move away from its diplomacy with North Korea, and it also called Blinken a "low-class diplomat."
📩A new round of elections in Greece: Back in May, Greece held its general elections, and the conservative New Democracy party won enough seats to lead the country. But, conservative leader Kyriakos Mitsotakis called for a second election so that his party wouldn't have to form a coalition government and could lead alone. Now, it's looking like the New Democracy party got a landslide victory and will have a secure majority.
⚖China calls for stability in Russia: As the Wagner chaos was going down in Russia, the Chinese government was silent. On Sunday, after it all calmed down, China expressed support for Putin. Still neutral in the war, China wants Russia's government to stay stable, and it gave Putin its approval of his "strategic guidance" over the weekend.
📩Sierra Leone holds a presidential election: Sierra Leone is currently going through a period of high unemployment and economic instability. On Saturday, the presidential election was held there, with dozens of candidates trying to unseat one-term incumbent Julius Maada Bio. We're still waiting on the outcome, but we'll keep you updated as the tally comes in.
💣Escalated violence in the West Bank: Over the past few months, tensions and violence have been rising between Israel and Palestine, especially within the West Bank. Last week, that violence escalated even more, with the Israeli military conducting a raid and then Palestinian militants launching their own attack. For the first time since 2006, Israel cast a drone strike at the West Bank, killing three Palestinians. On Sunday, Israeli PM Benjamin Netanyahu warned Jewish settlers not to "grab land illegally" in the West Bank.
🤝Zambia's new debt deal with China: Zambia has been facing a debt crisis, defaulting on its debt payments to creditors (with China being a major one) in 2020 during the height of the COVID pandemic. There were talks to renegotiate that debt, but progress was slow. Now, the plans for bringing the country out of its debt crisis have been revealed, with the deal being hailed as historic after China agreed to the terms.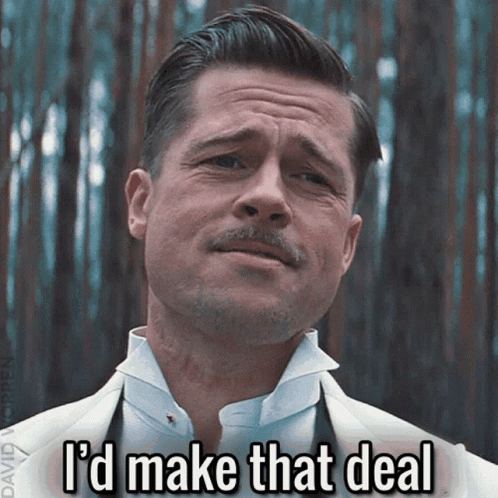 📢Starbucks strike: Last week, there was an ongoing dispute in the US between the Starbucks Workers United union and Starbucks HQ after workers said that corporate told franchises to take down Pride decorations. With the company denying this, workers are now preparing to go on strike. The union tweeted Friday on that over 150 stores and 3,500 workers "will be on strike over the course of the next week" because of Starbucks' alleged treatment of LGBTQ+ workers.
🤑China-New Zealand trade: Over the years, New Zealand has struggled to curb its reliance on exporting traditional goods, like dairy, meat and wood, out to China, but it looks like the country is now taking a different approach. Now, Prime Minister Chris Hipkins is looking to diversify the goods being sent to China. He is planning on meeting with President Xi Jinping and Premier Li Qiang to pitch trading other goods in emerging sectors such as gaming, health and wellness
💸Apollo-Wolfspeed expansion: Wolfspeed, a US-based semiconductor producer, is looking to expand its presence within the US, and investment firm Apollo Global Management is assisting it. Apollo is looking to provide Wolfspeed with up to US$2 billion, with US$1.25 billion being immediately available. Wolfspeed has products used in the automotive, renewable energy, defense and aerospace industries.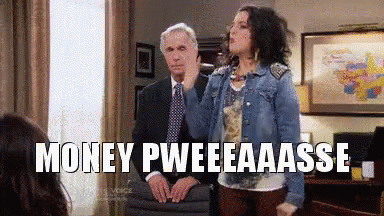 👩‍⚖️Malaysia plans Facebook legal action: The Malaysian government has been trying to get Meta to remove content on Facebook that it deems sensitive, including stuff that "​​threatens racial stability, social harmony and defies respect for the rulers." But Meta apparently hasn't been very responsive to the government's efforts. So, the Communication and Multimedia Commission has decided that it'll take legal action against Meta.
❓Shein influencer trip: Fast-fashion online retailer Shein has been accused of getting supplies from factories that violate local Chinese labor laws, with allegations made just last fall that some employees work 18 hours a day and make the equivalent of US$0.02 per item. In a new marketing move, Shein paid several influencers to visit Guangzhou, China, to tour Shein's "Innovation Factory." In a post that's become super controversial, influencer Dani Carbonari shared a video of the factory (which is one of Shein's over 6,000) dismissing "rumors"s of worker mistreatment. "Girlbossing at the sweatshop," reads one comment on the post. It looks like Carbonari has since disabled comments on the post.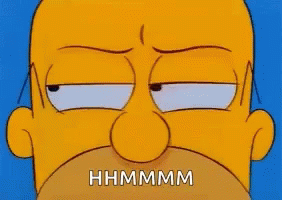 ⛵Orcas disrupt a sailing race: The orcas still have it out for boats (understandably), and they're not just going after commercial ships and yachts anymore. On Thursday, a famous sailing race was held in the Strait of Gibraltar, and the orcas decided to have their own fun. One sailing crew had a run-in with three orcas and had to drop out of the race altogether. No one was injured, but Team JAJO had to drop its sails and try to scare the whales off.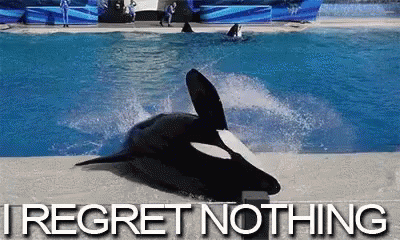 ---
Enjoying our TMS Headlines?
Forward it to a friend! After all, sharing is caring.
Anything else? Hit reply to send us feedback or say hello. We don't bite!
Written and put together by Joey Fung, Vanessa Wolosz, Caleb Moll and Christine Dulion