Headlines
From the Summer Davos in China to flocks of cockatoos in Hong Kong – Here are today's Headlines
The World Economic Forum (WEF) has a summer conference every year, often dubbed the "Summer Davos."
A few minutes every morning is all you need.
Stay up to date on the world's Headlines and Human Stories. It's fun, it's factual, it's fluff-free.
To start off, we're looking into:
China hosts the Summer Davos
The backstory: The World Economic Forum (WEF) has a summer conference every year, often dubbed the "Summer Davos," referring to another WEF annual meeting held every January in Davos, Switzerland. It's not in Davos, though, unlike the winter conference. While the Winter Davos conference has been held annually for over 50 years, the summer conference is only in its 14th year. It's called the Annual Meeting of New Champions.
The development: On Tuesday, the Summer Davos is kicking off in Tianjin, China. This is the first time for the event to be held in person in three years. Premier Li Qiang will make the opening speech to start the summit, which is themed "Entrepreneurship: The Driving Force of the Global Economy." The prime ministers of Barbados, Mongolia, New Zealand and Vietnam are there, and so are around 1,500 other international leaders, investors and entrepreneurs. Click the link here for more on this summit.
ASML faces new export controls
The backstory: Dutch company ASML Holding, Europe's top tech giant, is a big shot in the chip supply chain, making essential tools for advanced semiconductor production. Now, the thing is, Chinese chipmakers can't get their hands on ASML's gear. Because of that, Chinese companies will have a tough time making advanced chips.
Why is that? Well, the US slapped a ban last October on selling Chinese companies advanced chips and the equipment to make them without a special license (on top of other restrictions). Meanwhile, Dutch Prime Minister Mark Rutte has been under pressure to follow suit.
The development: Now, the Dutch government is reportedly planning to publish new restrictions on exporting ASML's chipmaking machines, which would go into effect as soon as June 30. The thing is, the government is not explicitly singling out China or ASML, but the new rules are aimed at preventing the sales of three specific models of the company's machines to China. Click the link here to learn more.
Saudi Arabia's football ambitions
The backstory: Saudi Arabia is on a mission to diversify its economy and ensure long-term financial stability. The kingdom wants to present a more modern and globally aligned image while reducing its dependency on oil sales. So how is it doing that? Well, one move is investing big in sports and hosting major sporting events.
The development: Now, football (or soccer, in some places) is a big deal in Saudi Arabia, especially among the younger crowd. So, the government wants to tap into this passion and drive the growth of the leisure and entertainment industry. Its game plan includes building a thriving football league, attracting top talent and capitalizing on the citizens' love for the game.
The kingdom reportedly has ambitious plans to attract 100 top foreign players over the next five years. One club that's going all out is Al-Hilal. Click the link here for more on the Saudi sports craze.
To end, we'll look into:
How your gut affects your sleep
There are a lot of contributing factors to sleep quality – and many of them are still scientific mysteries. You probably know the basics for trying to get a good night of sleep – keep a regular sleep schedule, reduce screen time, manage your stress levels, eat right and exercise, etc. But did you know that there are links between your gut health and your sleep health?
This is a relatively new field of research, but scientists have been paying more attention to the link between gut health and sleep quality in humans. In fact, there's been more scientific interest in the gut microbiome and sleep quality. Your digestive system contains a lot of helpful bacteria and microorganisms, which is why it's so important to consume foods rich in probiotics and prebiotics. All that bacteria doesn't only affect the way you digest food, but it also affects our brains.
Click the link here for more.
In other news ...
🔢Numbers:
📉Market snapshot and key quotes:
In the US: US stocks took a beating on Monday as geopolitical turbulence put a damper on risk appetite after an abandoned mutiny in Russia and ongoing concerns about future Fed rate hikes.
In Hong Kong: Hong Kong stocks took a hit on Monday, extending last week's retreat, as consumer spending and manufacturing data lowered confidence in the strength of the country's economic recovery.
📊Top gainers/losers and company news:
In the US: The tech sector took a hit, dragging the Nasdaq down. Big players like Nvidia, Alphabet and Meta all saw drops of over 3%.
Tesla sank 6% after Goldman Sachs downgraded the electric car maker due to pricing challenges. On the brighter side, Lucid, the electric vehicle maker, saw a 1.5% jump after announcing a partnership with the prestigious British luxury automaker Aston Martin.
Pfizer slid by 3.7% after the news that the company would stop the development of its experimental obesity and diabetes drug, lotiglipron, due to concerns over elevated liver enzymes, which could potentially indicate liver damage. No participants experienced symptoms or side effects, but investors reacted negatively to the setback.
In Hong Kong: Meituan lost 0.6% after its co-founder Wang Huiwen's resignation due to health reasons was announced. JD.com was hit harder with a 2.9% tumble after reports from local mainland media indicated that it had set up a fresh business unit to explore offline expansion into the grocery market.
Alibaba dropped almost 1%. Chip maker SMIC saw a 0.9% loss. Travel agency Trip.com plummeted by 2.8%.
👀The numbers everyone is watching:
In the US: A slew of US data is coming out this week, including new orders for durable goods, housing data, the final word on first-quarter GDP from the Commerce Department and Friday's Personal Consumption Expenditures (PCE) report, which gives us the lowdown on consumer income, outlays and inflation.
📅To check out our economic calendar for this week, click here.
More headlines ...
🕌Millions join Hajj pilgrimage: The holiest Muslim site is the Kaaba in Mecca, where many Muslim people head to during Hajj, an annual pilgrimage. The Kaaba hasn't been open at full capacity since COVID hit in 2020. On Monday, though, it fully opened to welcome religious visitors, with 1.8 million people from all over the world already gathered in Mecca.
✊Wagner rebellion fallout: After Wagner's almost-rebellion in Russia over the weekend, the world isn't exactly in the know on what agreement was made between the government and Wagner boss Yevgeny Prigozhin that caused the mercenary group to back down. But, on Monday night, Putin addressed the nation, saying that an armed rebellion would've been suppressed and that any kind of "internal mutiny" would be defeated. He also said those Wagner fighters could either join the Russian military or law enforcement or relocate to Belarus. Prigozhin also spoke publicly hours before that address defending the rebellion and denying that Wagner intended any political coup in Russia.
🤝Egypt and India strengthen ties: Egypt and India have had strong ties since the 1950s when they worked on founding the Non-Aligned Movement, a bloc that worked with developing countries without getting involved in the Cold War. Current Indian PM Narendra Modi is visiting Egypt right now, where he and Egyptian President Abdel Fattah el-Sissi announced their plans to build on their relationship to create a "strategic partnership." On Sunday, el-Sissi awarded Modi Egypt's highest honor, the Order of the Nile.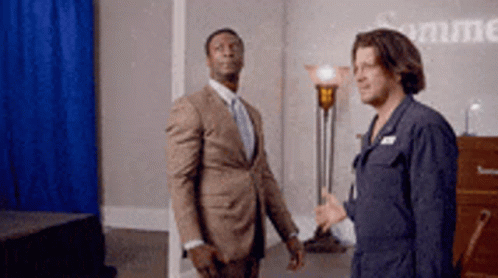 🔒Germany to move thousands of troops to Lithuania: After Russia invaded Ukraine last year, Germany pledged to put together a force to protect Lithuania, although a permanent deployment wasn't decided on. Now, it's getting ready to send off 4,000 soldiers to create a permanent defense squad in the country.
🐬Russian army dolphins?: If the organized orca boat attacks don't have you worried, wait until you hear about Russia's military-trained dolphins. While it may sound like a joke, recent UK intel shows that Russia has been making advancements to protect the Black Sea, and part of that likely includes using dolphins for things like spying with attached cameras, countering enemy divers and fetching objects underwater. This is actually fairly common among militaries, including in the US, which has been reported to use dolphins and sea lions for underwater defenses as well.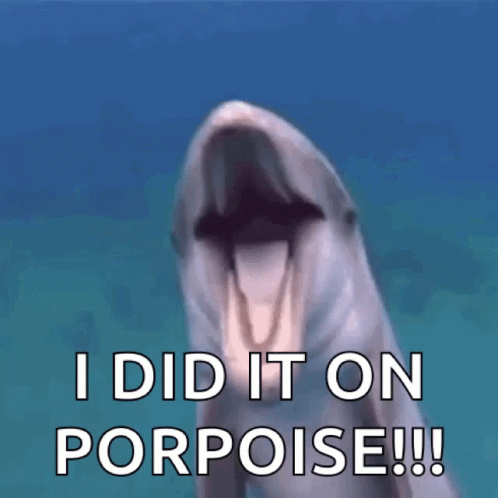 📩Guatemala election leads to runoff: The Guatemalan presidential election this year has high stakes, with the country dealing with a lack of transparency, human rights issues, poverty, corruption and violence. An early frontrunner in the race had been Carlos Pineda, but he was deemed ineligible to run, along with a few other promising candidates, this move being criticized by the US and the EU. Elections were held on Sunday, but about a quarter of the ballots were spoiled on purpose to protest Pineda's exclusion, and a runoff will be held in August.
👩‍⚖️Hollywood producer testifies in Netanyahu trial: The corruption trial for three separate but related cases against Israel's PM Benjamin Netanyahu has been going on for years at this point. On Sunday, an old friend of Netanyahu's, billionaire spy and famed Hollywood producer of such movies as "Pretty Woman," "Mr. & Mrs. Smith" and "Bohemian Rhapsody," Arnon Milchan, took the stand in the trial. Netanyahu has been accused of intervening two times with American officials to make sure Milchan's visa was renewed as part of a gifts-for-favors arrangement. Milchan confirmed giving some gifts to Netanyahu and his wife, like cigars and champagne, and he'll be questioned more over the next 10 or so days.
💸PwC Australia sells division after scandal: In January, a scandal broke with PwC Australia that classified info involving government tax plans was leaked by its former partner. Then, there were calls for PwC to respond to the scandal before being given any more government contracts. Now, the accounting firm is selling off its government division for just one Australian dollar (HK$5).
🤖Will AI transform China?:  For the second time in the past two weeks, the People's Daily, the mouthpiece newspaper of China's Communist Party, vowed to intensify efforts to unleash the potential of artificial intelligence (AI). The newspaper listed areas where the country could benefit from artificial intelligence, including daily office work, biopharmaceuticals, remote sensing and meteorology.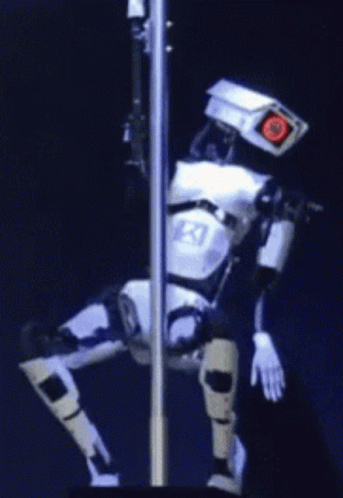 💻IBM to buy Apptio software company: Tech giant IBM had to cut its spending earlier this year as it deals with economic challenges, but it's still looking to grow its cloud and automation services. On Monday, the company announced it would be buying the fintech platform Apptio from Vista Equity Partners for US$4.6 billion in straight-up cash, expecting the deal to be done by the end of this year.
💊Ozempic pill?: Ozempic and Wegovy are semaglutide treatments that have been taking diet culture by storm as an almost too-good-to-be-true weight loss solution. But these drugs have to be injected, which does put off some potential users, even as they become more and more popular. On Sunday, researchers presented new data on high-dosage semaglutide pills, which seem to be as effective as these injectable treatments. We don't know if or when these types of pills will be on the market, but this is promising research for the industry.
🎮Blizzard games down on Sunday: The gaming developer Blizzard has its own online platform called Battle.net for playing certain games, like Diablo IV and World of Warcraft. On Sunday, the site got hit by a DDoS attack, leaving it down for hours.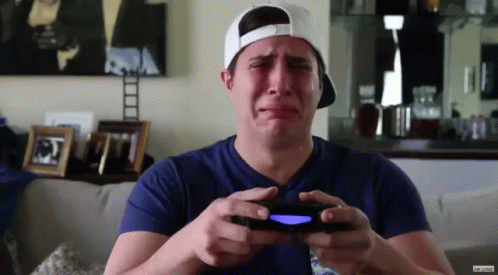 🦜Feral cockatoo flock in Hong Kong: Yellow-crested cockatoos were once all over the rainforests of Indonesia and Timor Leste, but because of their demand as pets, tens of thousands were taken from the wild in the 20th century, and now they're critically endangered. Many were actually taken to Hong Kong, where so many ended up escaping or being released that it's now believed 10% of the cockatoo's wild population is in this city. Because of this, Hong Kong cockatoos may end up playing a crucial role in conservation, as they thrive there without most threats.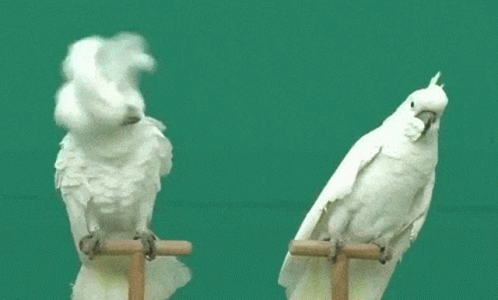 ---
Enjoying our TMS Headlines?
Forward it to a friend! After all, sharing is caring.
Anything else? Hit reply to send us feedback or say hello. We don't bite!
Written and put together by Joey Fung, Vanessa Wolosz, Caleb Moll and Christine Dulion