Headlines
From PwC's Australian tax scandal to living big like Barbie – Here are today's Headlines
PricewaterhouseCoopers (PwC), a well-known global consulting firm, has been facing some issues down under in Australia.
A few minutes every morning is all you need.
Stay up to date on the world's Headlines and Human Stories. It's fun, it's factual, it's fluff-free.
To start off, we're looking into:
PwC's scandal saga
The backstory: PricewaterhouseCoopers (PwC), a well-known global consulting firm, has been facing some issues down under in Australia. In January, it came to light that a former partner at PwC Australia got into serious trouble with the country's tax practitioners board. Apparently, he spilled the beans on some confidential government tax plans.
A few weeks ago, PwC Australia revealed that it had identified the current and former partners involved in this scandal. The firm even gave those names to lawmakers in Australia.
The development: Now, PwC is taking some action to deal with the fallout. The company is selling off its government advisory business in Australia. And guess how much it's going for – just one Aussie dollar, which is like 70 cents in US dollars. This decision will create two separate entities to make sure that crucial services for its public sector clients continue to run smoothly, according to PwC. Click the link here for more on this development.
China's car sales in Russia
The backstory: A bunch of Western automakers decided to withdraw from the Russian auto industry over a combination of factors, including Western nations imposing sanctions on Russia and the ongoing Russia-Ukraine war. These things had a huge impact on the country's auto industry, with investments, equipment and parts from abroad taking a major hit. But despite Russia's efforts, things haven't gotten much better when it comes to domestic production. Car production in the country is now at its lowest level since the Soviet Union collapsed, with just 450,000 last year.
The development: China has become the world's top car exporter, beating out Japan in the first quarter of this year. According to AlixPartners, a consulting firm, China has been going all out in the car sales game by selling so many cars to Russia. In just three months this year, China exported over a million vehicles and out of that, 112,000 were sent to Russia. Click the link here for more on this switch.
Deforestation rises despite global pledges
The backstory: Deforestation is a major environmental problem worldwide and is seen as contributing to climate change. Old-growth tropical forests are really important when it comes to climate stability and maintaining biodiversity. They're great for collecting carbon from the atmosphere, which is super important as we face more and more concerns with carbon emissions. But, development, logging, agricultural expansion and climate change have led to massive deforestation over the years.
The development: At the COP26 climate conference in 2021, world leaders made political pledges to cut deforestation rates. Over 100 of them signed the Glasgow Declaration on forests, committing to "halt and reverse forest loss and land degradation by 2030."  But, according to a new report, in 2022, tree loss continued to rise, especially in tropical forests. These losses show that promises made at COP26 just aren't being kept on a large scale. Click the link here for more on this situation.
To end, we'll look into:
Are women better empathizers than men?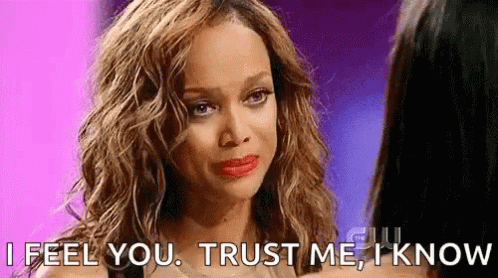 Empathy seems like it would be a trait that comes with age, one that we develop as we experience more of the world. Some people seem to be more empathetic than others, sure, but isn't that all depending on the individual? Well, we now have some info that suggests that, in general, women tend to be more empathetic than men.
Click the link here for more.
In other news ...
🔢Numbers:
📉Market snapshot and key quotes:
In the US: US stocks soared high on Tuesday as the market was driven by positive economic data, easing fears of a looming recession.
In Hong Kong: Hong Kong stocks wrapped up the day on a high note as fresh optimism for China's economy fueled the market while everyone kept a close watch on the aftermath of Wagner's failed uprising in Russia.
📊Top gainers/losers and company news:
In the US: Tech powerhouses saw some gains, with Nvidia and Meta surging over 3% and Microsoft rising 1.8%.
Travel stocks did well, with Expedia rising 3.8%, Carnival jumping 8.8%, Booking Holdings climbing 3.2% and Norwegian Cruise Line gaining 5.7%
Walgreens stumbled 9.3% due to a bleak full-year profit outlook and disappointing earnings report.
In Hong Kong: Chinese tech companies were having a field day. NetEase rose about 5%, and Alibaba and Tencent jumped 2.6%.
In the property sector, Longfor Group rose 8.2%, while New World Development saw a 0.8% gain. This surge was triggered by a cash offer of HK$35.5 billion (US$4.5 billion) from Henry Cheng Kar-shun's family to buy NWS Holdings, a unit of New World Development. In response, NWS Holdings also jumped by 11.4%.
On the flip side, BYD dropped 0.8%. This decline followed the news that Berkshire Hathaway, the renowned investment firm led by Warren Buffett, sold 2.53 million shares of BYD for HK$675.8 million (US$86.3 million).
👀The numbers everyone is watching:
In the US: New home sales and consumer confidence came in strong, reinforcing the idea that the economy was far from hitting a rough patch. New home sales rose to 763,000, marking a 12.2% surge from April and a 20% jump compared to last year.
Consumer confidence in June was boosted, reaching an index value of 109.7, up from May's 102.5. This reading marks the highest level of consumer confidence since January 2022.
📅To check out our economic calendar for this week, click here.
More headlines ...
💔Russia and Ukraine civilian abuse: Russia's military has already been accused of war crimes that broke the Geneva Conventions, and the International Criminal Court currently has a warrant out for Putin's arrest. On Tuesday, the UN human rights office said that Russian forces tortured civilians who were detained after its attack on Ukraine and ended up executing dozens of them. There were also cases of Ukraine detaining civilians and also torturing or mistreating them.
🤝China offers military cooperation with Vietnam: China and the US are experiencing more tension over territory in the South China Sea. On Sunday, the US Navy visited the Vietnamese port of Danang. On Tuesday, Chinese Defense Minister Li Shangfu said that China is willing to work with Vietnam to strengthen communication and cooperation between their militaries as he met with Vietnam's defense minister, Phan Van Giang.
💰US aid to Ukraine: On Tuesday, the US Pentagon announced that the Biden administration would be sending military aid worth up to US$500 million to Ukraine. The package includes more than 50 heavily armored vehicles and an infusion of missiles for air defense systems. Zelenskiy went to Twitter to express his gratitude for the US' continued support. This is the 41st aid package approved by the US for Ukraine since the beginning of the conflict, for a total of more than US$40 billion.
📩Sierra Leone election results: Over the weekend, Sierra Leone hosted its presidential election. Since votes were cast, different candidates have claimed that they won, but the final polling numbers are officially in, according to the nation's election commission. Sierra Leonean President Julius Maada Bio has officially won his second term in office, getting 56.17% of the votes cast.
🗺Ukraine retakes some land from 2014: In 2014, Russia illegally annexed the southern Crimean peninsula, and Russia-backed forces took over parts of the Donetsk and Luhansk oblasts. As Ukraine fights back against Russia in the ongoing war, it's also been trying to recapture these areas. The UK is now saying that it's "highly likely" that Ukrainian forces have been able to recapture some land in the Donbas region.
🔥Canada wildfire smoke reaches Europe: A couple of weeks ago, photos of New York City blanketed in orange smog circled the internet as wind brought smoke from the Canadian wildfires south into the US. Now, the smoke has crossed the entire Atlantic Ocean to cover the skies over parts of Western Europe. This time, it's higher in the atmosphere, so the air quality isn't affected there in the same way it had been in North America.
📄Second FTX recovery report: After the fall of crypto exchange FTX last November, it's had to be restructured, with a whole new team at the helm of the company. On Monday, the restructuring team released a new report, which shows that FTX execs knew the exchange was missing US$8 billion in customer funds as early as August of last year.
😷New COVID variants: New COVID variants have cropped up in the US, with the Centers for Disease Control and Prevention (CDC) currently tracking them. It looks like they're descendents of the omicron variant. One that the CDC seems particularly interested in is the EU.1.1, which spread quickly in Europe earlier this year.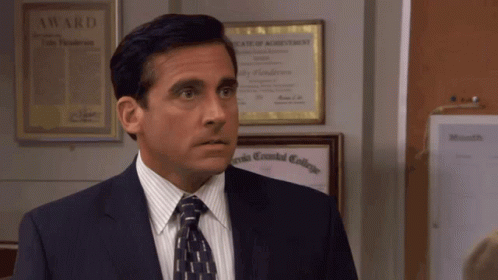 🛰Japan testing Starlink: Japan is looking to improve satellite communications for its armed forces, and it looks like the country is looking toward Elon Musk's Starlink tech to do it. Yasukazu Hamada, the country's minister of defense, cited growing threats as a primary concern. The local Yomiuri newspaper said the country may introduce the tech from April next year as well as test other providers. The US also announced this month that it would buy Starlink to help Ukraine with its military comms.
🍕Pompeii "pizza" painting: Pompeii is such an important site for archaeologists because its preservation has given them insight into the everyday lives of Romans some 2,000 years ago. Archaeologists recently unearthed a fresco there that seems to depict a flatbread dish that could be an ancestor to the modern pizza. The fresco was found in the hall of a house next to a bakery during recent digs in southern Italy, and it shows a flatbread next to a wine goblet that "may have been eaten with fruits such as pomegranates or dates, or dressed with spices and a type of pesto sauce." Yum.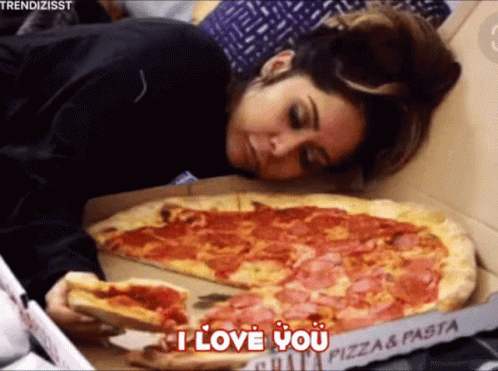 🏡Rent out the Barbie DreamHouse: Everyone is excited about the "Barbie" movie coming out next month – and at the center of every trailer and photo shoot for the film seems to be the famous Barbie Malibu DreamHouse. Well, if you've ever wanted to live out your own life-size Barbie dreams, you're in luck! The Malibu DreamHouse is available to rent this summer in California through Airbnb, with its listing written by Ken himself.
---
Enjoying our TMS Headlines?
Forward it to a friend! After all, sharing is caring.
Anything else? Hit reply to send us feedback or say hello. We don't bite!
Written and put together by Joey Fung, Vanessa Wolosz, Caleb Moll and Christine Dulion