Headlines
From New World Development's mega-deal to a donut on Mars – Here are today's Headlines
New World Development is one of the big players in Hong Kong's property market.
A few minutes every morning is all you need.
Stay up to date on the world's Headlines and Human Stories. It's fun, it's factual, it's fluff-free.
To start off, we're looking into:
New World Development's mega-deal
The backstory: New World Development is one of the big players in Hong Kong's property market. This company was founded by billionaire Cheng Yu-Tung, and now his son Henry Cheng is the chairman, with his grandson Adrian Cheng as the CEO. New World has got its hands in areas like construction, insurance and hotels. By the end of last year, its total assets were valued at HK$621.9 billion (US$79.4 billion).
But New World has been dealing with a debt burden. Its net debt-to-shareholder-equity ratio is around 47%, making it one of the most indebted developers in Hong Kong. And to make matters worse, sales and rents are taking a hit both in Hong Kong and mainland China while interest rates keep going up.
The development: But now, New World's got a new offer on the table that could give it a fresh cash injection. Click the link here for more on this development.
JD.com's grocery venture
The backstory: JD.com, the Chinese e-commerce giant, wanted to make a splash in physical retail to complement its online platform, just like Alibaba's premium grocery store Freshippo did. So JD.com opened its first 7Fresh store in Beijing in 2018 and has been on a mission to expand its services and reach.
The development: Now, JD.com is looking to open retail grocery stores by merging its 7Fresh supermarket unit with other businesses, like Pinpin, which is all about group buying. A spokesperson confirmed this news, emphasizing JD.com's aim to explore fresh and creative retail models, not just ordinary stores.
According to insiders, Yan Xiaobing, the whiz who used to oversee JD.com's international division, will take charge of this new venture and report directly to new CEO Sandy Ran Xu. The company's calling this venture an "Innovative Retail" operation. Click the link here for more on this venture.
Same-sex marriage appeal in Hong Kong's court
The backstory: The issue of LGBTQ+ rights has been growing in Asia, and in Hong Kong specifically, in recent years. The city has also been building up its reputation as an international hub for tourism and business, so some see this push for more inclusivity as part of that. Five years ago, Jimmy Sham, an activist in Hong Kong, began fighting for the same-sex marriage he got in New York to be recognized legally in the city. Sham's argument is that, by not recognizing his marriage, Hong Kong's government is violating his constitutional right to equality.
The development: On Wednesday, Sham began his final appeal in the Court of Final Appeals (CFA) in his fight to get recognition for his marriage. With this appeal, the CFA will consider if excluding same-sex couples from marriage in general and not providing some kind of legal recognition for these partnerships actually violates the right to equality. Click the link here for more.
To end, we'll look into:
Is the Hajj becoming too expensive?
The Hajj is the Islamic religious pilgrimage to Saudi Arabia's Mecca and other nearby holy sites. One of the biggest religious gatherings in the world, it takes place only five days out of the year. This year's Hajj is also the first time since 2020 that Mecca is open to full capacity, totally lifting COVID restrictions to welcome about 2 million people into the holy city.
Unfortunately, global economic instability seems to be catching up with this holy event. Even without COVID restraints, global inflation and economic crises have made it difficult for many Muslims around the world to complete the pilgrimage.
Click the link here for more.
In other news ...
🔢Numbers:
📉Market snapshot and key quotes:
In the US: The Nasdaq Composite closed higher, while the Dow Jones and S&P 500 stayed in the red, thanks to Fed Chair Jerome Powell's interest rate hike hints.
Powell unveiled the Fed's plan for more "restrictive" policies to combat inflation, which includes multiple interest rate increases. He also made it clear that the Fed isn't easing up on its battle against inflation.
In Hong Kong: Hong Kong stocks closed higher, with investors banking on more economic stimulus from the government. But reports of more US chip curbs on exports to China stifled those gains.
📊Top gainers/losers and company news:
In the US: Google-parent Alphabet rose 1.7% and Tesla climbed 2.4%, giving a boost to the Nasdaq's overall gains. Netflix also joined the party and gained 3.1%.
Pinterest saw a 6.6% surge after Wells Fargo upgraded the social media platform to overweight. The bank is confident in an upcoming Amazon partnership and Pinterest's ability to keep users engaged.
In Hong Kong: Chip stocks took a hit after the US is reportedly mulling over new export restrictions on AI chips to China. This news sent more shockwaves through the Chinese semiconductor market, with SMIC losing 0.5% and Hua Hong Semiconductor sliding 1.4%.
👀The numbers everyone is watching:
In Hong Kong: China's industrial profits saw an 18.8% decline in cumulative profits during the first five months of 2023 compared to the previous year. Although slightly better than the 20.6% drop recorded from January to April, the situation remains challenging.
📅To check out our economic calendar for this week, click here.
More headlines ...
💣Russia launches missile strike at Kramatorsk: Kramatorsk is an eastern city in Ukraine's Donetsk region – it's still under Ukrainian control but near Russian-occupied areas. On Tuesday night, a Russian missile launched at the city hit a popular restaurant full of people. Eleven were killed, and at least 57 others were injured. Some of the victims included 14-year-old twin sisters Yuliya and Anna Aksenchenko and another 17-year-old girl. Others injured included some Colombian nationals and a prominent Ukranian writer, who is still in critical condition. Search and rescue efforts are still underway.
🔥Quran burning outside Swedish mosque: Back in January, a Danish-Swedish far-right extremist burned a translated copy of the Quran outside the Turkish embassy in Stockholm, drawing international criticism and causing Turkish president Recep Tayyip Erdogan to deny support for Sweden to join NATO. Recently, Swedish police gave another man a permit to burn the Quran after he won court appeals over his denied applications for a permit to burn the religious book outside of Iraq's embassy in Stockholm. The courts found it to be a matter of freedom of speech. The burning demonstration took place outside of a mosque in the city on Wednesday, with Turkey quickly condemning it and calling it an instance of Islamophobia.
🌍EU calls for climate geoengineering talks: As climate change becomes a more pressing issue, scientists have been looking into geoengineering solutions, which are aimed at large-scale artificial changes to the Earth's climate. On Wednesday, the European Commission called for international talks about the risks and possible problems that geoengineering could cause the world. The EU climate policy chief told reporters that anything like that should be discussed at a high international level, and all countries should get a say since we share the same planet.
💬New Zealand and China talks: New Zealand's largest export partner is China, and the two countries might be looking to strengthen economic ties even more. New Zealand Prime Minister Chris Hipkins is on a five-day visit to China, where he's already had a meeting with China's President Xi about their economic relationship. New Zealand entered a recession this month, and officials have said China is a crucial part of the country's economic recovery.  
🎓QS World University Rankings released for 2024: Global higher education specialist Quacquarelli Symonds releases a ranked list of the best universities in the world every year. The 2024 rankings were just published, showing the Massachusetts Institute of Technology (MIT) at the top of the list for the 12th year in a row. The rest of the top 10 (in order) are the University of Cambridge, the University of Oxford, Harvard University, Stanford University, Imperial College London, ETH Zurich, the National University of Singapore, UCL (University College London) and the University of California, Berkeley.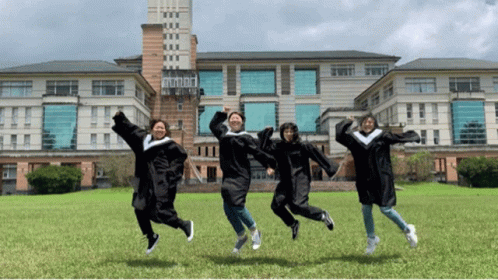 🔍Debris from the Titan sub is brought to the surface: Fragments from the Titan submersible that imploded last week on its way to see the sunken Titanic wreckage have been found and brought to the surface. The discovery of these fragments is important for finding out what actually happened to the sub. Debris was found only 488 meters from the Titanic and 3,810 meters underwater.
☎Epstein's phone call comes to light: As the world still has its doubts about convicted sex offender Jeffrey Epstein's alleged suicide while being held in a New York City jail cell, new info has come to light. Apparently, hours before he died, jail staffers allowed him to make a phone call to his mom – but his mother had already been dead for 15 years. Sources speculate he actually called his girlfriend. Apparently, there were also a ton of extra linens in his room, the jail's cameras near his cell weren't recording, and the guards weren't monitoring him the way they were supposed to – all factors that amount to "negligence" that led to his death.
👶Aging backward in Korea: It's traditional in South Korea for people to be declared one year old at the time of their birth, with another year added to their age every January 1. But a few months ago, the South Korean government announced the country would be aligning its aging system with the international standard – one year added for every birthday a person has. On Wednesday, this system went into effect, meaning that some Koreans woke up as much as two years younger than when they'd gone to sleep.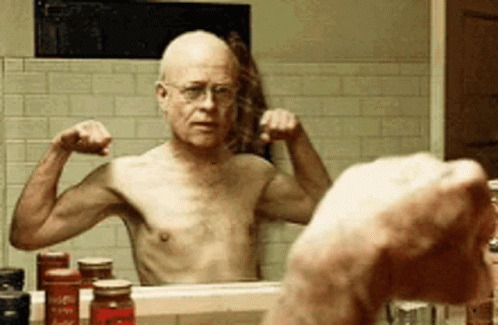 ✈Drugs rain down on the French countryside?: On Saturday, a single-seated tourist plane was detected flying over the remote Ardeche region of France after it had gone through restricted airspace and seemed to be moving suspiciously. The French military sent out a fighter jet to check out the situation, and it intercepted the plane. The air force pilot saw someone open the cockpit door and throw several packages out as it was still flying. They found 15 packages on the ground containing about 30 kilograms (66 pounds) of a white powder that's currently being tested. The suspected trafficker is a Polish national with prior drug offenses.
🤸‍♀️Simone Biles is coming back: Olympic gold medalist Simone Biles is looking to come back to competing later in August. The US Olympics announced that Biles would be participating in the US Classic, which will take place in Chicago. This will be the first time she has competed since she famously pulled out of the Tokyo Olympics back in 2021, citing mental health concerns.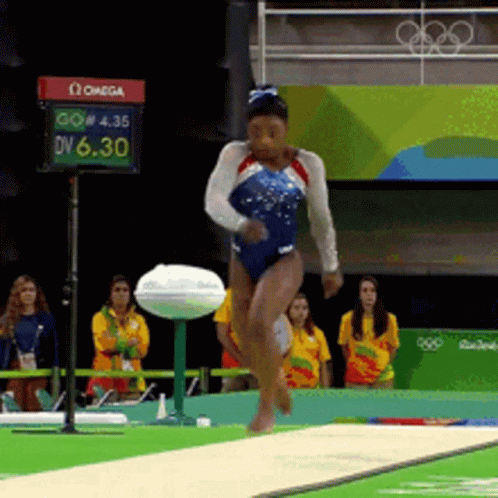 🎫Hong Kong July 1: July 1 is the 26th anniversary of the British transfer of Hong Kong to China. To mark this date, there are some events and free stuff coming up this weekend. That includes free tram and ferry rides, museum tickets and access to most public indoor and outdoor leisure facilities available to anyone around – just make sure to book your spot. There are also things planned like free souvenirs for travelers through the airport, discounts on certain products purchased on the Local Fresh mobile app, discounts on restaurant catering and free admission to the Hong Kong Wetland Park.
🍩Mars donut: NASA's Perseverence rover spends its days looking for stuff that might be helpful in making new discoveries on Mars. Well, last Friday, it snapped a photo of what looks like … a donut right there on the surface of Mars. It's just a rock, but based on its color and other surrounding rocks, it seems like it may be debris from a meteorite.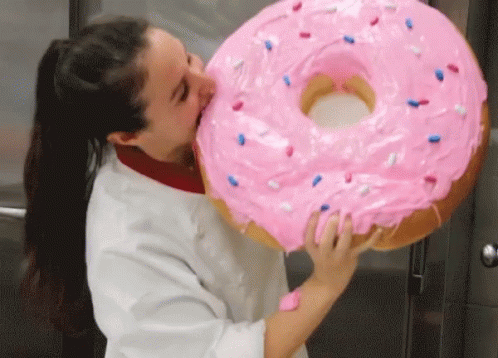 ---
Enjoying our TMS Headlines?
Forward it to a friend! After all, sharing is caring.
Anything else? Hit reply to send us feedback or say hello. We don't bite!
Written and put together by Joey Fung, Vanessa Wolosz, Caleb Moll and Christine Dulion