Headlines
From the UN scrapping its Mali peacekeeping mission to the world's ugliest dog – Here are today's Headlines
The West African country of Mali has been dealing with a violent Islamist insurgency for over a decade.
A few minutes every morning is all you need.
Stay up to date on the world's Headlines and Human Stories. It's fun, it's factual, it's fluff-free.
To start off, we're looking into:
UN ends its peacekeeping mission in Mali
The backstory: The West African country of Mali has been dealing with a violent Islamist insurgency for over a decade that's been able to gain control over territory in the desert north and center. It's also been responsible for thousands of deaths and mass displacement. In 2013, the UN launched a peacekeeping mission there called MINUSMA after rebels and al Qaeda-linked insurgents occupied the northern part of the country. This mission has been credited with protecting Mali's residents from a lot of the fighting.
The development: Mali's junta government has been pushing UN forces to take on an anti-terrorism role, but it was committed to peacekeeping instead. Earlier in June, Mali's Foreign Minister, Abdoulaye Diop, requested that the UN end its mission and remove those troops. On Friday, the UN Security Council voted unanimously to end the peacekeeping mission in Mali. Click the link here for more on what this means.
Sri Lanka's restructuring plan
The backstory: Sri Lanka has been grappling with a handful of economic and social challenges that have really taken a toll on the country. It's been hit with everything from the impact of COVID on its tourism-reliant economy to surging energy prices, populist tax cuts and soaring inflation. Last year, Sri Lanka faced its most severe financial crisis since it gained independence from Britain back in 1948. It also defaulted on its debts for the first time.
Last September, Sri Lanka secured a preliminary agreement with the IMF for a US$2.9 billion bailout package. But, to earn that cash, Sri Lanka needs to make some changes, like fighting corruption and inflation.
The development: Sri Lanka's Parliament has just given the green light to a domestic debt restructuring plan over the weekend, paving the way for the US$2.9 billion bailout from the IMF. Click the link here for more on this new plan.
OpenAI's class-action clash
The backstory: ChatGPT, by the company OpenAI, has become a sensation in the AI world. But not everyone is cheering about the tech. Elon Musk, for example, and other AI experts have said they're worried about the risks of developing more powerful AI systems. Just last month, OpenAI's CEO Sam Altman testified before a Senate subcommittee, highlighting the need for regulation in the rapidly evolving field of AI.
The development: OpenAI is now dealing with a lawsuit filed by some unnamed individuals who want to turn it into a class action status. The plaintiffs are hiding their identities to avoid backlash, and they're seeking damages up to US$3 billion.
Essentially, they say OpenAI has been getting hold of massive amounts of personal info without consent. According to the lawsuit, OpenAI allegedly got its hands on this private info through other platforms like Snapchat, Spotify, Stripe, Slack and Microsoft Teams integrating its software. Click the link here for more.
To end, we'll look into:
Europe's Euclid mission, unpacked
Have you ever heard of dark energy and dark matter? These subjects are often the source of sci-fi stories, but they're an actual thing and also a big mystery to real-life scientists.
Right now, they estimate that we're only familiar with 5% of the stuff that makes up the universe. Based on existing theories about the physics of the universe, about 95% of it must be invisible – and the two components that make up this unseen part are dark energy and dark matter.
The European Space Agency has been working on a new space telescope to help scientists map out dark energy and matter like never before. The Euclid telescope headed off of planet Earth over the weekend aboard a SpaceX Falcon 9 rocket from Florida's Cape Canaveral Space Force Station. This could mean big discoveries in our understanding of physics and the universe.
Click the link here for more.
In other news ...
📢Protests continue in France: Last week, we reported on mass protests that have sprung up all over France after a cop shot a 17-year-old during a traffic stop. Some of these protests have become violent, with riots kicking off and instances of looting cropping up, too. On Sunday, the mayor of a Parisian suburb said that protesters had rammed a car into his house before setting that car on fire, and the police are saying that another mayor had his car set ablaze, too.
🚗Deadly pileup in Kenya: On Friday night, a massive car pileup occurred in western Kenya in an area known for crashes. A truck slammed into several other cars and market traders, resulting in the deaths of at least 51 people and injuries of 32 others. More people are believed to still be trapped in the wreckage.
🤝Spanish PM visits Ukraine: As Ukraine tries to drum up more support and starts inching its way toward joining NATO, different foreign figures have been visiting the country. On Saturday, Spanish Prime Minister Pedro Sánchez (with Spain as the current president of the EU) made a quick visit to Kyiv. While there, he expressed continued support for Ukraine in the war.
🤴Dutch king apologizes for slavery history: In the 17th century, the Netherlands became a major colonial power, and it maintained its new territories using slave labor from over 600,000 trafficked people. This weekend, Dutch King Willem-Alexander made a formal apology for the Netherlands' role in the international slave trade, saying that the royal family "took no steps against" it and called it a "horror."
📄China's counter-espionage law: Earlier this year, Chinese lawmakers passed a new law to fight espionage, which just went into effect. This new law broadens the definition of spying and also makes it easier for the government to access data held by different companies there. On Friday, the US warned that this legal expansion could lead to US and other foreign companies operating in China facing penalties for regular business activities.  
💻Netherlands curbs chip exports to China: Last year, the US started curbing exports of advanced semiconductors to China for security and competition reasons. Recently, the Netherlands also announced new restrictions on its exports of some chipmaking equipment. China is now accusing the US of coercing other countries to follow its lead on chip export controls.
👀Twitter's viewing limitations: Twitter's operational shifts continue with CEO Elon Musk's latest announcement – temporary post-viewing limitations. Originally, he set viewing limits of 300 for new verified users, 600 for unverified users and 6,000 for verified users. After a lot of criticism, he then applied temporary daily limits of 500 for new unverified users, 1,000 for unverified accounts and 10,000 for verified accounts. Musk said this is a temporary measure to adjust issues with data scraping.
🚫A ban on fake reviews?: To build hype and bring in customers, businesses will sometimes buy fake reviews for their pages on different websites, like Yelp. Now, the US Federal Trade Commission (FTC) is considering a new rule to fine companies that buy these shady reviews. A fine of up to US$50,000 for each fake review a customer sees, actually.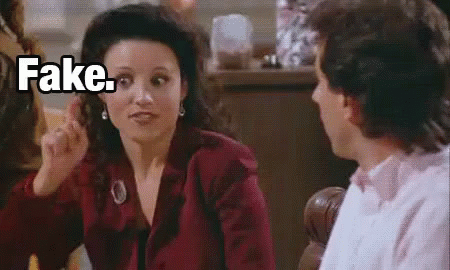 📺YouTube cracks down on ad blockers: Ads on YouTube can be annoying, especially when they're placed in the middle of a video. With a paid YouTube Premium subscription, users can skip the ads, but some people just use ad-blocking browser extensions to get past this inconvenience. Now, YouTube is testing a new experiment to limit the usage of ad blockers, asking users to disable them in order to watch content.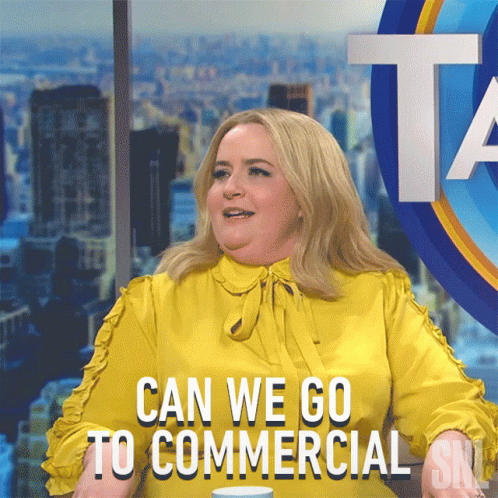 🛰China's space station tests: China has some big ambitions out of space, but the success of space experiments depends on how well researchers understand the conditions and environment in space. And so with that, the China Aerospace Science and Technology Corporation and Harbin Institute of Technology (HIT) have set up simulators in the Chinese city of Harbin. These simulators will provide outer space conditions like space dust and weak magnetic fields here on Earth, giving researchers a convenient way to test equipment, according to China Space News.
🐩World's Ugliest Dog: There's a world's ugliest dog contest in the US, which has been running for about half a century. While the title may sound mean, it's meant to be tongue-in-cheek and, instead, celebrates the unique beauty of every dog. Recently, Scooter, a 7-year-old Chinese Crested dog with two deformed legs that meant he could never walk, took home the title, with one of the judges telling the New York Times, "In the cutest way possible, he kind of reminds me of a hairy hippopotamus." Would you just look at this guy?!
---
Enjoying our TMS Headlines?
Forward it to a friend! After all, sharing is caring.
Anything else? Hit reply to send us feedback or say hello. We don't bite!
Written and put together by Joey Fung, Vanessa Wolosz, Caleb Moll and Christine Dulion