Headlines
From growing China-Gulf relations to Homer Simpson sneaks – Here are today's Headlines
Gulf powers like Saudi Arabia and the UAE have been looking for new partnerships to reduce their reliance on the US.
A few minutes every morning is all you need.
Stay up to date on the world's Headlines and Human Stories. It's fun, it's factual, it's fluff-free.
To start off, we're looking into:
China-Gulf relations are growing
The backstory: Gulf powers like Saudi Arabia and the UAE have been looking for new partnerships to reduce their reliance on the US. In December, Chinese President Xi Jinping's visit to Saudi Arabia led to 34 agreements across various sectors, including green energy, technology and transportation.
More recently: Just last month, Riyadh hosted an Arab-Chinese business gathering where thousands of entrepreneurs and government officials from China met. The Saudi government announced signing memorandums of understanding (MOUs) worth over US$10 billion.
The development: One upcoming deal to watch out for is the Chinese-owned seed giant Syngenta Group's planned US$9 billion IPO in Shanghai. Behind the scenes, there are reportedly discussions that Middle Eastern sovereign funds, like the Abu Dhabi Investment Authority and Saudi Arabia's Public Investment Fund, might jump in as big investors. Click the link here for more on these strengthening ties.
Ex-Celsius CEO pleads not guilty
The backstory: Back in 2017, Celsius Network entered the crypto scene, capturing attention with impressive yields and loan options. Basically, investors could deposit crypto with Celsius to earn a percentage while also being able to take out cash loans if they put that crypto up as collateral. It was a roaring success, especially during the pandemic when crypto prices were blowing up. But things took a turn in 2022. As crypto plummeted, panic spread among customers, resulting in a massive wave of withdrawals. Caught off guard, the company froze transactions and eventually filed for bankruptcy, leaving many customers unable to get their money back.
The development: This year, former CEO Alex Mashinsky has faced multiple lawsuits from several US regulatory agencies, and he was arrested in New York last Thursday, where he pleaded not guilty to fraud charges. The allegations against him involve misleading customers and artificially inflating the value of Celsius' native crypto token, CEL. Click the link here for more.
Yacht vandalized by climate activists
The backstory: As the world gets hotter and hotter, climate activists are getting bolder in their protests. Since last year, activists have been making headlines all over the world as they attacked famous works of art from artists like Van Gogh, Monet and Degas to call attention to their cause. One major focus of recent climate activism is how luxuries like private jets and yachts contribute to global carbon emissions. Last Friday, a group of environmentalists in Spain vandalized a private jet parked in the Ibiza airport, with one of them even gluing his hand to the plane.
The development: On Sunday, Ibiza Futuro Vegetal climate activists pulled off another daring protest. They spray painted a US$300 million superyacht belonging to Walmart heiress Nancy Walton Laurie. The yacht, named "Kaos," was given a red and black paint job, and the activists posted a video showing them standing in front of it, holding a banner saying: "You Consume Others Suffer." Click the link here for more.
To end, we'll look into:
Smoke-shaming in Hong Kong
Smoking is bad for your health – this is a pretty well-known fact at this point. But tons of people still smoke cigarettes regularly all over the world. Hong Kong officials are looking to change that in the city. Even if it means giving the old side-eye to people lighting up.
The smoking rate in Hong Kong has been dropping since the 80s. Last year, then-Secretary for Food and Health, Professor Sophia Chan, announced that the rate had dropped continuously from 23.3% in the early 80s to 9.5% in 2021. That counts about 600,000 people still smoking in Hong Kong.
Still, officials are pushing for a virtually smoke-free city. And they're turning to the public for help on how to make it happen. Click the link here for more.
In other news ...
🔢Numbers:
📉Market snapshot and key quotes:
In the US: US stocks rose on Monday after experts expressed a positive outlook on upcoming corporate earnings, especially for companies in the finance and tech sectors.
In Hong Kong: Hong Kong stocks are closed due to Typhoon Talim.
📊Top gainers/losers and company news:
In the US: With a positive outlook expected for the upcoming quarterly report this week, Tesla closed 3.2% higher. Ford saw a pretty massive dip, down 5.94%, after announcing that it would be dropping the price of the company's F-150 Lightning trucks.
AT&T dropped a whopping 6.69% to its lowest closing price in 30 years. This comes on the back of a Wall Street Journal article citing telecommunications companies as being the cause for toxic lead cables being left behind.
👀The numbers everyone is watching:

In the US: Earlier in the year, experts said that the US could be looking into a huge economic downturn, but it looks like those fears have lessened. Part of this is because of consumer inflation. Inflation is still above the 2% threshold set by the Federal Reserve, but it has slowed down.
More headlines ...
💣Crimea bridge attack blamed on Ukraine: On Monday morning, two explosions damaged the Kerch Bridge, which connects annexed Crimea to mainland Russia. The blasts killed two people, injured their child, and closed the main path between Russia to Crimea. Russia says that these explosions are Ukrainian acts of terrorism, but the mayor of Kharkiv is rejecting those claims, suggesting the bridge is a legitimate military target. After the attack, Russian President Putin said the military was preparing a response. Russian officials also encouraged stranded tourists visiting Crimea on the other side of the bridge to take alternative land routes through occupied territory to get home.
🌾Russia suspends the Black Sea grain deal: We've been following developments on the Black Sea grain deal between Russia and Ukraine, which has been due for an extension.The deal expired on Monday, with Russia warning it won't guarantee the safety of ships. The UN is saying this would "strike a blow to people in need everywhere." But Russia might restore the deal if attempts to improve its own exports of grain and fertilizer are made.
♒Death toll rises in South Korea: Yesterday, we covered the massive rainfall and devastating floods that South Korea is experiencing right now. The known death toll has since risen to 40. On Monday, South Korean President Yoon Suk Yeol said that the deaths had been caused by authorities' failure to follow disaster response rules.
🥵Record heat scorches China: As Europe deals with its Cerberus heat wave, China is dealing with its own. On Sunday, China recorded a record-breaking temperature of 52.2C in parts of the Xinjiang region.
📄EU holds summit with Latin America: Europe and Latin America have longstanding ties, beginning with Europe's large-scale colonization in Central and South America. Starting Monday, leaders from the EU and Latin America held their first summit in eight years. It started a little rough, with Latin American leaders coming in hot with accusations about colonialism and slavery, also highlighting modern concerns with how Europe treats its former colonies today.
✈Taiwan VP to travel through the US: The US and China have been slowly moving again toward stronger ties, with top officials from both countries holding talks again in the past couple of months. But now, Taiwan's Vice President Lai Ching-Te plans to travel through the US next month to get to Paraguay. The US administration expects the trip to happen "without incident" and called Lai's trip "private and unofficial."
💼Chinese youth unemployment to hit record: As China's economic recovery from the pandemic struggles to meet expectations, youth unemployment is skyrocketing. It hit a new record high of 21.3% in the second quarter of 2023, according to new reports.
⌚Swatch sues Malaysia over Pride watches: Currently, homosexuality is a crime in Malaysia, and rights groups have warned of growing intolerance against the country's LGBTQ+ community. Early this month, the government confiscated 172 rainbow-colored Swatch watches celebrating Pride from 16 outlets. One government insider said they hadn't been seized because of the colors but because the letters "LGBTQ+" were on the watch face. Now, Swatch is suing, saying the government's "illegal" seizure has damaged the company's reputation.
💸Twitter loses half its ad funding: Bought by Elon Musk last October, Twitter still hasn't recovered many of its advertisers that left because of changes being made to the platform under the new ownership. Over the weekend, Musk confirmed that cash flow is still in the negative and that ad revenue is around 50% of what it was before he took over.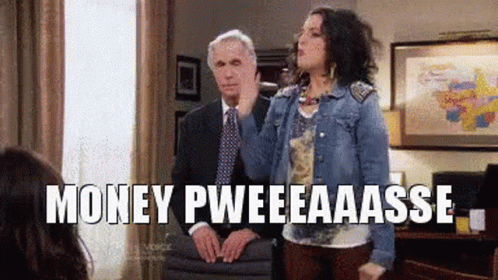 🎮CoD to stay on PlayStation: With Microsoft looking to close its buyout of Activision Blizzard, there are still some loose ends that need to be tied up based on which rival consoles can host Blizzard games. On Sunday, Microsoft said that the Call of Duty games will stay available on the Sony PlayStation even after the merger is completely done. Sony was one of the biggest critics of the deal, so this 10-year agreement with Microsoft could help smooth the rest of the process out.
📺The "Golden Bachelor": One of the longest-running reality shows on TV, airing since 2002, "The Bachelor" is about to get a makeover in its latest spinoff. As the "Golden Bachelor," 71-year-old Gerry Turner is looking for love on the show as its oldest contestant ever. Six years after his wife passed away, Gerry is looking for his second shot at love.
👟Homer Simpson sneaks: Everyone knows that one meme GIF of Homer Simpson slowly backing into a bush. If you ever wanted to have a classic slapped on the back of some sneakers, now might be your chance. Using green fleece and embroidery on Stan Smiths, Adidas has captured the moment of Homer escaping into the bush, as seen on the shoe's heel.⁠ According to sneaker leakers, Homer's signature shoes are rumored to be released on August 18.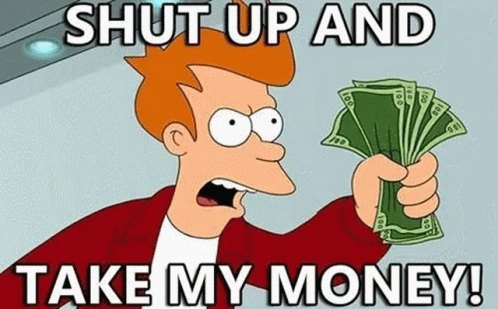 ---
Enjoying our TMS Headlines?
Forward it to a friend! After all, sharing is caring.
Anything else? Hit reply to send us feedback or say hello. We don't bite!
Written and put together by Joey Fung, Vanessa Wolosz, Caleb Moll and Christine Dulion