Headlines
From a Ukraine update to a Barbenheimer bonanza – Here are today's Headlines
US Secretary of State Antony Blinken said on Sunday that, although the counter-offensive would not be easy, Ukraine had recaptured about 50% of the territory that Russia had seized in the invasion.
A few minutes every morning is all you need.
Stay up to date on the world's Headlines and Human Stories. It's fun, it's factual, it's fluff-free.
To start off, we're looking into:
Ukraine counter-offensive update
The backstory: Last February, news broke around the world that Russia had invaded Ukraine. Over the past 17 months, Russian forces have advanced across the country and now control more than a sixth of its territory. But Ukraine has been planning a counter-offensive to take back its occupied lands, and drone strikes against Russia have ramped up in recent weeks.
The development: On Sunday, Russian President Putin hosted ally and Belarusian leader Alexander Lukashenko in St. Petersburg, and state news outlets reported the leaders as saying Ukraine's counter-offensive had failed. "There is no counteroffensive," Russian news quoted Lukashenko as saying.
But US Secretary of State Antony Blinken said on Sunday that, although the counter-offensive would not be easy, Ukraine had recaptured about 50% of the territory that Russia had seized in the invasion. Click the link here for more updates on the war.
China's talk with global investors
The backstory: China and US relations have been getting heated, and tensions have been on the rise. On top of that, China's private sector has faced some regulatory crackdowns, and the country's economic recovery post-COVID has been slower than expected, leading to a dip in interest from US investors.
More recently: To deal with these concerns, the government issued a statement this month outlining measures to improve the business climate for companies. President Xi's administration expressed strong support for the country's private enterprises, promising to make China's private economy "bigger, better and stronger."
The development: Chinese regulators reportedly met with investors last Friday to address concerns and boost market confidence. According to insiders, Fang Xinghai, the Vice Chairman of the China Securities Regulatory Commission, met with several global fund leaders. Click the link here for more on what they spoke about.
Companies commit to making AI safer
The backstory: As AI achieves huge breakthroughs, there's still a lot of potential security and safety risks with this emerging technology. Generative AI (think ChatGPT), specifically, exists on that shaky ground. Because it uses collected data to create new content, it often gathers personal data, which leads to data privacy concerns. Generative AI models can also give incorrect, misleading or unethical info or instructions, which could end up causing real harm.
The development: It's been a challenge for governments to regulate AI, with it evolving so quickly. This tech is complicated and new, so many governments are still trying to understand it fully.
Last Friday, US President Joe Biden announced that seven major AI tech companies like OpenAI, Alphabet and Meta, all made voluntary commitments to the White House to apply measures to make AI technology safer and more secure. Click the link here for more on their plans.
To end, we'll look into:
The return-to-office debate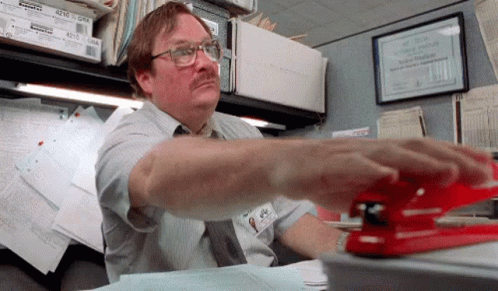 The COVID pandemic delivered a big blow to traditional workplaces. Many people have ended up working from home for months or, now, even years. With the pandemic winding down and many workplaces trying to return to pre-pandemic norms, will everyone have to go back into the office?
Recently, Amazon announced that corporate workers would have to return to the office at least three days a week. But, a lot of employees have moved away from Amazon's offices over the past couple of years. The company is now ordering some of those workers to relocate so they can come in to work.
Return-to-office (RTO) mandates like this one have caught on in the corporate world, sparking a massive debate. Click the link here for more.
In other news ...
🌦Extreme rainfall in Nova Scotia: Canada has had a tough few months in terms of climate, with widespread wildfires affecting a few of its provinces and now with devastating floods. Last Friday, Nova Scotia, Canada, dealt with a storm that involved the heaviest rain to hit it in over 50 years. This caused flooding that led to "unimaginable" damage, according to officials, with four people now missing.
🔥Greece evacuates Rhodes as wildfires rage: Speaking of wildfires, the ongoing extreme heat in Europe is affecting Greece, triggering wildfires in different parts of the country, including the island of Rhodes, a popular tourist destination. Because of a massive wildfire, the government decided to evacuate residents and tourists alike off the island in what it's saying is the largest evacuation effort in Greek history.
⛽Drones hit Crimea fuel depot: Earlier this month, the bridge connecting mainland Russia to occupied Crimea experienced two blasts, which Russia blamed on Ukraine. On Saturday, a Ukrainian drone attack caused a huge explosion at a Crimean ammunition depot, leading to nearby homes having to evacuate the area. Ukraine is saying that it destroyed an oil depot and Russian military warehouses in the Krasnohvardiiske region.
📨Cambodia election: The Cambodian People's Party (CPP), led by Hun Sen, has been in power for decades. Earlier this year, the main opposition party in Cambodia was disqualified for the election, taken off the ballot on a technicality that drew international criticism. Now, Cambodia is going through its general election, which many are saying is basically "rigged," and the CPP is expected to sweep all 125 seats of Parliament.
📢Protesters try to storm Baghdad's Green Zone: Many countries are dealing with mass protests after Quran-burning demonstrations in Sweden and Denmark last week. On Saturday, hundreds of protesters tried to storm the Green Zone in Baghdad, which hosts foreign embassies and Iraq government spaces and is surrounded by heavy security. They were trying to get to the Danish embassy, but security forces held them back.
🥼Hong Kong hospital investigation: Four male patients at a psychiatric hospital in Hong Kong may have been assaulted, but investigations are still underway. Signs of injury were discovered on the men after standard nursing checks. All four had injuries to their genitals and were brought to Tuen Mun Hospital for examination. Three were released after treatment, but the fourth has been hospitalized in stable condition. No arrests have been made, but the hospital is investigating if the assaults could be linked to another male patient who managed to remove his restraints.
👷‍♀️China drilling again: A few weeks back, we mentioned that China was working on a drilling project, one of the deepest ever in the country. Now, it's looking to dig another hole – and it's another big one. According to reports, China National Petroleum on Thursday began drilling the Shendi Chuanke 1 Well in Sichuan province, with a designed depth of over 10,000 meters (6.5 miles). This aligns with the country's goal of continuing to find deep reserves of natural gas.
❌More Twitter developments: It seems like Twitter has made so many recent changes that we're getting whiplash trying to keep up. Firstly, the platform started limiting the ways DMs are received so that users only receive messages from verified users (a setting which can be manually changed back), and it's gearing up to install a daily limit of DMs for unverified users. Then, owner Elon Musk dropped the bombshell this weekend that he's replacing the iconic blue bird silhouette logo with an X.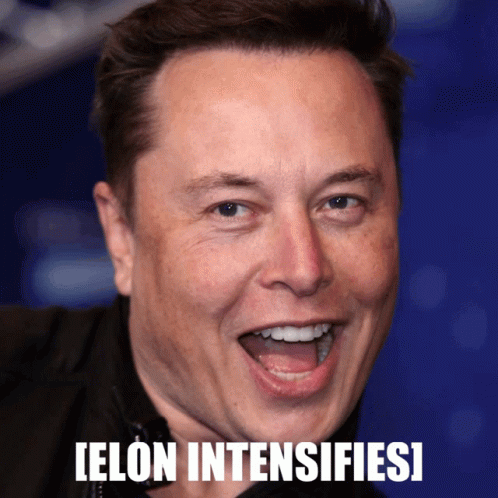 🎤RIP Tony Bennett: Over the weekend, American singer Tony Bennett passed away at the age of 96. Bennett has been quietly battling Alzheimer's for a few years, only being revealed by his family in 2021. Along with a music career that spanned over 70 years with collaborations with singers such as Amy Winehouse and Lady Gaga, Bennett also served as a soldier in WWII, fighting on the ground in Nazi-occupied Germany for Allied forces as well as participating in civil rights marches in the 60s.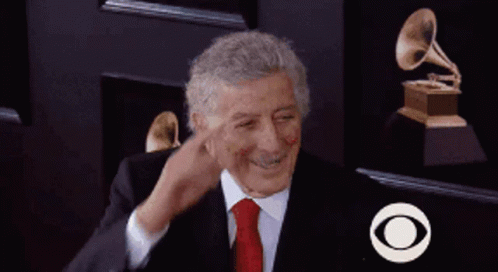 ⚽Women's World Cup: Australia and New Zealand broke sporting attendance records Thursday. With over 100,000 people attending both stadiums, the opening two matches of the FIFA Women's World Cup had more people in the audience than any other female sporting event for the two countries. With the US going for its third straight championship, this year's Women's World Cup plays out over 64 matches until the final in Sydney on August 20.
🍿Barbenheimer double-feature weekend: For the past few months, social media users have been making jokes about how the two starkly different movies "Barbie" and "Oppenheimer" would be released on the same day. Memes were made, and laughs were had. But it looks like the joint press has benefitted both movies, with each massively overperforming for their opening weekend. "Barbie" broke expectations with a US$155 million opening (the biggest debut of the year), and "Oppenheimer" raked in US$80.5 million. It's also the fourth-biggest opening weekend ever, with Marvel and Star Wars sequels taking the top three spots.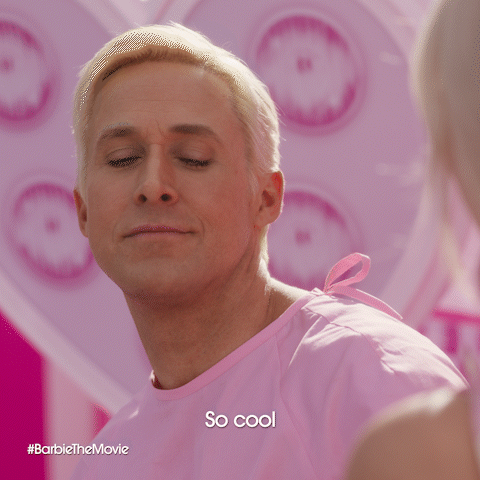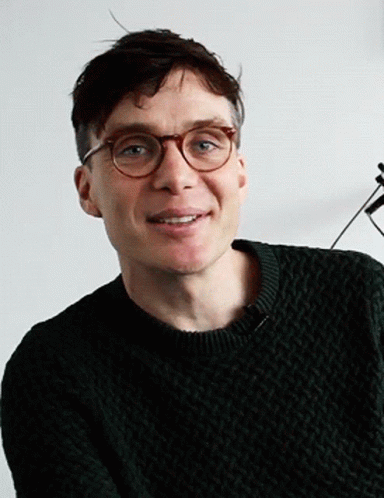 ---
Enjoying our TMS Headlines?
Forward it to a friend! After all, sharing is caring.
Anything else? Hit reply to send us feedback or say hello. We don't bite!
Written and put together by Joey Fung, Vanessa Wolosz, Caleb Moll and Christine Dulion