Headlines
From the coup in Niger to a beary hot summer – Here are today's Headlines
Last Wednesday, what looked like a fifth military coup began to develop in Niger, with soldiers of the presidential guard detaining President Bazoum.
A few minutes every morning is all you need.
Stay up to date on the world's Headlines and Human Stories. It's fun, it's factual, it's fluff-free.
To start off, we're looking into:
The Niger coup
The backstory: Niger is a country in West Africa that used to be a French colony. After getting independence in 1960, things have been rocky, with it seeing four military coups between then and now. While its economy hasn't been doing great, there's been a lot of support thrown behind Niger's current President Mohamed Bazoum, who was elected in 2021.
More recently: Last Wednesday, what looked like a fifth military coup began to develop, with soldiers of the presidential guard detaining Bazoum. On Friday, Gen. Abdourahmane Tchiani named himself head of a transitional government dubbed "the National Council for the Safeguard of the Homeland." But President Bazoum still hasn't resigned from his post, and the international community is working to restore democracy there ASAP.
The development: On Sunday, West African leaders met up in Nigeria's capital for an emergency summit to figure out what to do and how to get the military to restore the president and the country's democracy. Click the link here for more.
Meloni meets Biden
The development: Last week, Italian Prime Minister Giorgia Meloni and US President Joe Biden met at the White House. The main focus of their discussion was to strengthen economic ties between the US and Italy. During their talk, they also touched on Italy's involvement in China's Belt and Road Initiative (BRI), and Meloni said Washington's stance was not to dictate Italian policy when it came to that topic. Meloni will have to decide if Italy stays in that initiative before the deal auto-renews next year. They also spoke about the ongoing conflict between Ukraine and Russia. Biden gave a nod to Italy's firm support of Ukraine, and Meloni expressed pride in how the country's upheld international law.
In a joint statement, the leaders highlighted the importance of cooperation and unity between the countries, making a commitment to continue supporting Ukraine and communicate on China relations. Click the link here for more on their meeting.
Steinhoff's accounting scandal saga
The backstory: In late 2017, a major scandal rocked Steinhoff, a multinational retail company based in South Africa with operations spanning 30 countries. The company was accused of some shady accounting that pointed to fraud. A probe began, and the CEO and other top execs stepped down. This was a blow to Steinhoff's stock value, and investors and shareholders took a massive hit. Multiple countries started investigations and lawsuits against Steinhoff, including class-action cases.
More recently: Since then, the company has tried to stay afloat and avoid bankruptcy. One plan involved giving 80% of its equity to creditors, which was a deal that shareholders quickly rejected since it didn't really benefit them at all.
The development: Now, shareholders have voted to move ahead with the restructuring, dissolving the shell company, mainly because there aren't really any other options. Click the link here for more.
To end, we'll look into:
Nero's theater discovered in Rome
Just when we think we've found it all, archaeologists discover new (well, very old) historic sites right below our feet.
Near the Vatican in Rome, archaeologists recently discovered a place that has been referred to in historical texts but never actually found – Nero's Theater. Roman Emperor Nero (37-68 AD) built his theater in a pleasure garden that had belonged to his grandmother Agrippina and his uncle Caligula. Pliny the Elder had written about the theater. Not being Nero's biggest fan, he described it as "large enough to satisfy even Nero's desire to sing before a full house." Nero himself has been shown as a villain of history, but some people believe that he's been misrepresented. One thing is for sure, though – the guy liked to perform music, and he had a whole private theater built to do it.
How did archaeologists even find such a site now? Click the link here for more.
In other news ...
💣Bomb blast at political rally in Pakistan: The Bajur district in Pakistan is close to the Afghan border, and it used to be run by the Pakistani Taliban, which is a close ally of Afghanistan's Taliban until Pakistan's army drove the Taliban out of the area. On Sunday, an explosion went off at a political rally in the district, killing at least 44 people and injuring almost 200 in an attack meant to weaken Pakistani Islamists, according to a senior leader.
🔥Burning ship towed: Last week, we reported on a ship carrying nearly 4,000 cars catching fire off the coast of the Netherlands. Authorities were unable to begin towing the ship until the fire was under control. Now, the smoke has started to subside, and they began slowly towing the ship to a temporary location on Sunday. The idea is to get it to a port as soon as the fire and smoke are contained.
🎆Thailand fireworks warehouse explosion: There was an explosion at a fireworks warehouse in southern Thailand on Saturday, killing at least 10 people, including three children. The blast also injured at least 115 people and caused damage to nearby buildings. It destroyed a large part of the town of Sungai Kolok, where the warehouse was located.
🎄Ukraine moves Christmas: Different sects of Christianity might celebrate Christmas on different days; for example, the Russian Orthodox Church celebrates it on January 7. Ukraine used to celebrate it on the same day. But on Friday, President Zelenskiy signed a new law to move the country's official Christmas celebrations to December 25, with the goal of moving away from "the Russian heritage."
👋African leaders leave Russia: Last week, we covered the Russia-Africa Summit, which ended on Saturday. After two days of meetings in St. Petersburg, African leaders left without getting Russia to make any concessions on restarting the Black Sea grain deal. But, Putin did promise to send free grain to some African countries, like Burkina Faso, Mali and Eritrea.
💬China-France economic talks: France has been trying to renew post-COVID economic talks with China. On Saturday, French Finance Minister Bruno Le Maire met with Chinese Vice Premier He Lifeng to talk about economic issues. On Sunday, Le Maire said that he'd called on China to open its markets to foreign companies and to invest in France's EV industry. The two countries have also agreed to work together on a framework for cosmetics regulations, and that working group will meet by the end of the year.
🕊Saudi Arabia to host Ukraine peace summit: Ukraine is on the counter-offensive against Russia right now but is still looking to end the war. On Saturday night, a Saudi Arabian official announced that Saudi Arabia would be hosting a Ukraine-organized peace summit early next month. The idea of the summit is to figure out how to start peace negotiations with Russia, but it doesn't look like Russia will be invited.
🏦Banks limit carbon emissions accounting in bond and stock sales: Environmental groups have been pushing for the banking industry to take responsibility for emissions from activities financed through bonds and stock sales, which it already does with loans. So, banks have been working on creating global standards to account for carbon emissions in bond or stock sales. But, the group working on these standards has voted to exclude most of these emissions from their carbon footprint because it would not only affect their emissions goals but they also think it may lead to double-counting those emissions across the system. A banking association board still has the final say on adopting the standards.
🤑Kering buys Valentino: Last week, French luxury group Kering said it would be acquiring a 30% stake in Italian fashion label Valentino. This includes the option for Kering to purchase all of Valentino by 2028. Kering's golden goose, Gucci, has been lagging in sales, so this purchase is broadening its portfolio and investor partnerships.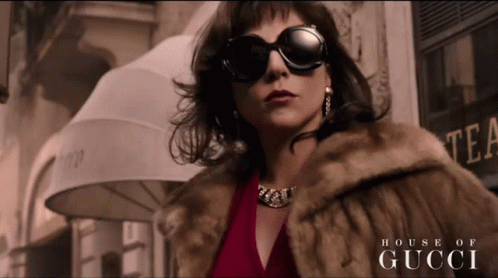 🕶TranscribeGlass: Students at Stanford University have been working on something that can transcribe speech to text in real time. It's an AR device that attaches to your glasses and pairs with whichever transcribing software you'd like to use. TranscribeGlass Beta is being sold for US$55, with the final version expected to land around US$95.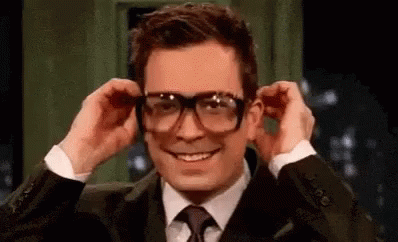 🐻Summer dip: We've been talking a lot about heat waves and wildfires lately. And it seems like even the animals need a break from the sweltering heat. In Burbank, California, a bear was found taking a dip in someone's outdoor jacuzzi. Once he had cooled off enough, he got out and hopped back over the fence. Police released footage of the incident on Friday.
---
Enjoying our TMS Headlines?
Forward it to a friend! After all, sharing is caring.
Anything else? Hit reply to send us feedback or say hello. We don't bite!
Written and put together by Joey Fung, Vanessa Wolosz, Caleb Moll and Christine Dulion