Headlines
From China investing in South Korea's EV battery industry to Cardi B's revenge – Here are today's Headlines
In the last four months, Chinese companies have been eyeing South Korea's battery industry.
A few minutes every morning is all you need.
Stay up to date on the world's Headlines and Human Stories. It's fun, it's factual, it's fluff-free.
To start off, we're looking into:
China-South Korea EV battery deals
The backstory: In the world of EV battery manufacturing, China is the go-to supplier for South Korea's domestic industry. It dominates the supply chain for cathodes, anodes and precursors, all important EV battery components, for Korea's three main EV cell manufacturers. But, this reliance is causing some concerns for the country's battery makers.
You see, the US passed the Inflation Reduction Act (IRA) last August. This act is offering tax credits to EVs assembled in North America as an incentive to boost domestic production and reduce the country's reliance on China. But to be eligible, vehicles must source at least 40% of the battery's minerals from the US or countries with free trade agreements.
The development: In the last four months, Chinese companies have been eyeing South Korea's battery industry. They're looking to use South Korea as a gateway into the US market by leveraging its free-trade agreement. Click the link here for more.
Alibaba and Tencent's esports collab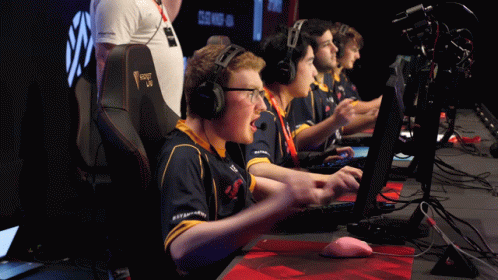 The backstory: For the last few years, China's government has looked to regulate gaming, especially to prevent addiction issues among minors. It's done that with measures like limiting playtime, requiring age verification and enforcing real-name registration rules. In 2021, China froze the licensing of new games, which have to be approved before hitting the commercial market.
More recently: China's approach to gaming seemed to be shifting last April when it approved its first batch of games following the licensing freeze. The country has also turned its attention towards esports. It has a huge esports market, with the world's highest number of players and tournament viewership, followed by the US. On top of that, for the first time ever, esports will be an official medaled event in the upcoming Asian Games.
The development: Now, tech giants Alibaba and Tencent have joined forces, showcasing their flagship brands in the esports arena in a rare collab. Click the link here for more.
French daredevil dies in Hong Kong
The backstory: French daredevil Remi Lucidi made a name for himself for his high-rise stunts starting in 2016. At just 30 years old, he'd performed free-climbing stunts all over the world, including Bulgaria, Portugal, France, Ukraine and Dubai. He gained a following on Instagram by posting about his feats, with his page full of selfies taken on top of buildings, scaffolding and other tall structures.
The development: On Thursday, Lucidi scaled a high-rise residential building in Hong Kong called Tregunter Tower, which stands at 219 meters (721 feet). He was seen knocking on the window of the penthouse on the 68th floor by a housekeeper, who called police after noticing him. According to SCMP, it's possible he was knocking for help. Sadly, Lucidi fell to his death before the cops arrived. Police also found Lucidi's sports camera at the scene, which had videos of his extreme adventures. They're currently investigating the incident. Click the link here for more.
To end, we'll look into:
Should we turn our hobbies into side hustles?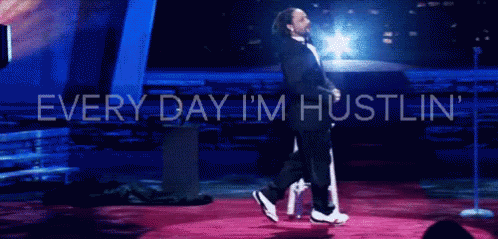 Work-life balance has become a little harder to define these days, with many of us working from home (at least sometimes) and with modern technology making it easier to bring work home.
But that doesn't mean our lives should become our work.
Over the past few years, the idea of a "side hustle" has gained a lot of speed. And it's no wonder – people want to figure out how to maximize the amount of cash they can bring in on top of their regular jobs. According to research by Lending Tree, 44% of people have a side hustle. That's a 13% increase compared to 2020.
And why not create a side hustle out of something you already enjoy doing or are already good at? That's where the idea of turning your hobby into a side hustle comes into play. Click the link here for more.
In other news ...
🔢Numbers:
📉Market snapshot and key quotes:
In the US: US stocks began the week on a positive note as investors looked forward to a busy earnings week.
In Hong Kong: Hong Kong stocks surged over 1% at the opening bell, fueled by a rally on Wall Street and encouraging data on US inflation control.
📊Top gainers/losers and company news:
In the US: SoFi Technologies jumped almost 20% after reporting strong Q2 results and raising its full-year guidance.
ON Semiconductor surged 2.5% after beating earnings-per-share estimates for the second quarter.
Sweetgreen saw a gain of 6.9% after receiving an upgrade from Piper Sandler.
In Hong Kong: JD.com soared over 4%, while Alibaba Group jumped 1.7%. Tencent surged 1.1%, and NetEase gained 0.6%. EV-maker BYD rose 1.6%, while Geely jumped 2.9%.
👀The numbers everyone is watching:
In the US: A slew of economic data is set to be released this week, including US construction spending, ISM Manufacturing, ISM Services and more.
In Hong Kong: China's factory activity remained in contraction for the fourth straight month, with the purchasing manager's index coming in at 49.3, higher than June's 49.
📅To check out our economic calendar for this week, click here.
More headlines ...
💣Moscow drone attacks: Ukraine's counteroffensive is ongoing, but it's mostly been taking place in Russian-occupied Ukrainian territory. On Sunday, Russia accused Ukraine of launching overnight drone attacks on Moscow. In response, a Ukraine Air Force spokesperson said the attacks were meant to shake up Russians who think the invasion is far away and doesn't really affect them.
🌧Extreme rain in China: The mainland has been preparing for Typhoon Doksuri, which pummeled the Philippines and Taiwan before heading through eastern China. Over the weekend, it hit Beijing, where the rainfall has turned the streets into flooded rivers. Hundreds of people have been trapped in their cars and houses, and at least two have died, even with tens of thousands of people evacuated overnight.
⛽UK commits to North Sea licenses: The UK is trying to become more energy-independent, which means it's looking to extract more of its own oil and gas, even with a net-zero emissions goal for 2050. On Monday, the government committed to granting hundreds of licenses for North Sea oil extraction, a move that's controversial with environmental groups. UK PM Rishi Sunak also announced more support for two carbon capture and storage centers in Scotland and northern England.
📄China sets out drone export curbs: China and Russia have strong ties, but China's stayed neutral on the war with Ukraine. Recently, reports have said that both Ukraine and Russia could be using Chinese-made drones against each other. On Monday, China set curbs on long-range civilian drone exports, pointing to the war and the concern that these drones could be put to military use.
🤝Chad's leader in Niger: Last week, Niger's President Mohamed Bazoum was captured in a military coup and confined to the presidential palace. Chad's leader, Mahamat Idriss Déby Itno, has traveled to Niger's capital of Niamey, where he met with ousted leader Bazoum. Déby also met with the coup leaders and is trying to mediate with the two sides to reinstate the elected democracy.
⚠Poland's warnings on the Wagner group: With the Wagner mercenary group now in Belarus, Poland has put more troops on their shared border. On Saturday, the Polish PM said the Wagner soldiers had moved close to the Suwalki Gap, a strategic area that connects the Baltic states to the rest of Europe. Poland is now warning that Russia is trying to destabilize the whole region with these forces.
🐳Whale carcass found in Hong Kong: Earlier in July, a whale was spotted off Sai Kung in Hong Kong. Videos and pictures of it went viral, and "whale watchers" flocked to the area to check it out. Experts warned people to leave the whale alone after wounds were found on its back, believed to be from boat propellors. Early this week, police received reports of a whale carcass floating in the waters. It's believed to be the same whale, and authorities have taken the carcass to Sai Kung's High Island Reservoir for further examination. They can't say for sure the cause of death yet.
💬Twitter vs. anti-hate speech group: The Center for Countering Digital Hate (CCDH) has been researching Twitter's content since Elon Musk bought it last year. The center reports that hateful material posted on the site has risen since the deal went through. After Musk's lawyer threatened legal action against the group for "false and misleading claims," the group's now accusing him and X Corp (Twitter's new rebrand) of intimidation.
📱More Twitter changes: You may have noticed that your Twitter app has been updated to reflect the platform's rebranding to "X." There was a bit of a kerfuffle on this change over the last few days as Apple pushed back based on its rule banning apps with single character names. Now, it seems X has been given an exception to that rule, and it's been updated in the App Store, along with it's tagline being changed from "it's what's happening" to "blaze your glory!" The company's San Francisco headquarters also installed an X sign on top of the building, which is being investigated by city officials.
👔Paul Reubens dies: Paul Reubens, the actor who played Pee-wee Herman, has died at age 70 following a six-year-long battle with cancer. Older millennials might remember his nerdy, gray-suit-and-bow-tie-wearing character from his show "Pee-wee's Playhouse," popular in the late-80s.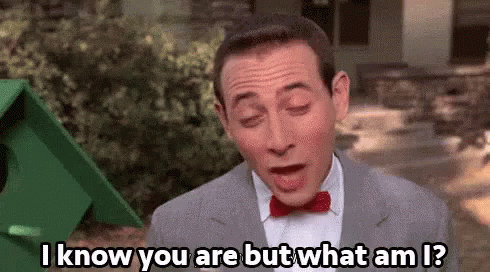 ⚽Australia wins by a landslide: After Australia lost its match last week against Nigeria in the Women's World Cup, it had to beat Canada to get into the Round of 16. On Monday, the team pulled off a landslide victory, whooping Canada 4-0. Nigeria ended up tying 0-0 against the Republic of Ireland, still making it for the last 16 as the runner-up.
🎤Cardi B strikes back: At a concert over the weekend in Las Vegas, a fan tossed a drink up on rapper Cardi B while she was performing on stage – a move the star didn't take well. She then threw her mic at the fan, who was promptly escorted out of the crowd. On Sunday, a concertgoer (although it's not clear if it's the same one that threw the drink) filed a police report for battery against the rapper. But the Las Vegas Metropolitan Police Department has said no arrests or citations have been issued for now.
🔬Nematode time: Scientists recently discovered an ancient species of nematode (a microscopic, worm-like critter) that can pause its metabolism to enter a state of "cryptobiosis" so it can survive for tens of thousands of years. Understanding these creatures is important to learn how life can adapt to climate shifts. According to a study published in PLOS Genetics, researchers revived some of these 46,000-year-old nematodes found frozen 40 meters below Siberia's permafrost. Almost right away, the worms got it together and started to reproduce.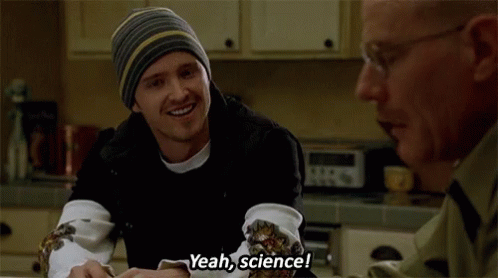 ---
Enjoying our TMS Headlines?
Forward it to a friend! After all, sharing is caring.
Anything else? Hit reply to send us feedback or say hello. We don't bite!
Written and put together by Joey Fung, Vanessa Wolosz, Caleb Moll and Christine Dulion