Headlines
From Suu Kyi's partial pardon to bears looking like people and people dressing like dogs – Here are today's Headlines
Aung San Suu Kyi, 78, is the former democratic leader of Myanmar.
A few minutes every morning is all you need.
Stay up to date on the world's Headlines and Human Stories. It's fun, it's factual, it's fluff-free.
To start off, we're looking into:
Suu Kyi gets partial pardon in Myanmar
Aung San Suu Kyi, 78, is the former democratic leader of Myanmar. In February 2021, Myanmar's military staged a coup and re-established its power. Suu Kyi, other high members of her party and then-president U Win Myint were forced to step down, and they were all arrested for alleged voter fraud. That December, Suu Kyi was put through a special court trial, where she was charged with breaking COVID restrictions, incitement, illegal walkie-talkie possession and other offenses.
In December 2022, Suu Kyi was sentenced to 33 years in prison for corruption, electoral fraud, bribery and other offenses.
Last week, Myanmar's junta government announced that she would be moved to house arrest instead of prison as a part of a wider act of clemency.  Five of the more minor charges against Suu Kyi have also been pardoned, which means her sentence has been cut by six years – but she's still facing 27 years. Click the link here for more.
South Africa takes on Google's dominance
Online advertising has been a lucrative avenue for Alphabet-owned search giant Google, making it the market leader in the field. In fact, it makes most of its money from search advertising. But governments around the world, including in the US, the EU and India, have been looking into its activities, concerned that Google's dominant position might be breaking antitrust and privacy laws and unfairly pushing back competition.
South Africa launched an inquiry into online markets like Google, Takealot and Uber in 2021.
Now, the country's antitrust body is taking action against the search giant for hindering fair competition. So, it has some recommendations to level the playing field. It wants Google to give more visibility to smaller South African companies in search results by highlighting local firms with a flag identifier and creating a search filter for South African businesses, as well as forking over some money. Click the link here for more on this case.
China's Project GW vs. Starlink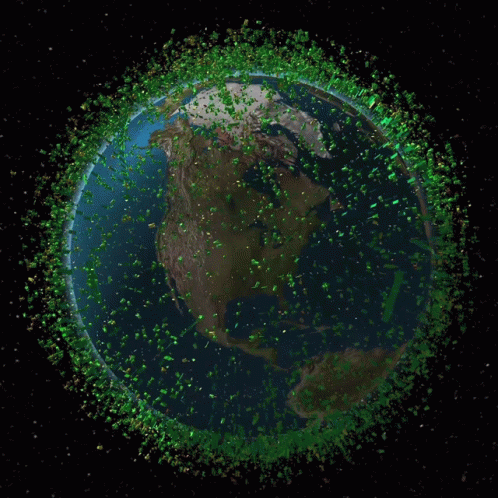 Starlink is Elon Musk's brainchild under SpaceX, and it's on a mission to change the game when it comes to the world's internet connection. It's already deployed over 4,500 satellites, with most of them orbiting 550 kilometers above the Earth's surface. The company aims to build a megaconstellation of around 42,000 of these satellites to make online communication faster and more accessible. Basically, this would be a large network of satellites in space meant to work together to enhance global connectivity.
Meanwhile, on the other side of the world, China has its own ambitious plans for space. Around 2020, the world's second-largest economy started working on the "Guowang" megaconstellation project, or Project GW, which aims to counter SpaceX's Starlink with around 13,000 satellites. Chinese aerothermal expert Qu Wei has shed some new light on this project. Click the link here for more.
To end, we'll look into:
The great sun bear-spiracy
There's some new controversy on the internet. At the center of it is a bear – a sun bear, to be exact.
Over the weekend, videos and photos of the Malayan sun bears housed in China's Hangzhou Zoo have gone totally viral, showing them standing on two feet, like people. Because of their unique, not-very-bear-like, appearance, people all over the world have been accusing these bears of actually being humans dressed as bears. Yeah – that's where we're at.
A video was posted last Thursday showing a sun bear named Angela standing at the edge of its enclosure, letting its paws hang at its sides and looking back at the zoo visitors. Because of its skinnier legs and loose skin around the pants area, it does kind of look like it could be a person with some kind of weird bear costume on. Click the link here for more.
In other news ...
🔢Numbers:
📉Market snapshot and key quotes:
In the US: US stocks ended mostly lower on Tuesday as investors digested corporate earnings, considered future Fed rate policy decisions and looked toward jobs data later this week.
In Hong Kong: Hong Kong stocks ended slightly lower on Tuesday, taking a breather after the recent rally fueled by China's economic stimulus promises. Markets were also looking at China's factory activity contracting for the first time since April.
📊Top gainers/losers and company news:
In the US: Caterpillar was up almost 9% thanks to robust financial results. But Pfizer slid 1.3% after releasing mixed results affected by a decline in sales of COVID-related products.
Uber also faced a rough ride, losing 5.7% due to earnings that missed expectations. Meanwhile, JetBlue tumbled more than 8% after slashing its outlook.
In Hong Kong: Country Garden tumbled 7.6% as the developer confirmed no intention to pursue a share placement. Longfor Group also saw a loss of 5.3%
👀The numbers everyone is watching:
In the US: A slew of economic data is set to be released this week, including initial jobless claims, the unemployment rate and more.
In Hong Kong: China's factory activity entered contraction territory, marking the first time since April, as per a Caixin survey by S&P Global.
📅To check out our economic calendar for this week, click here.
More headlines ...
🌧Deadly rains continue in China: Torrential rainfall is still affecting eastern China, especially in the area surrounding Beijing, as Typhoon Doksuri wreaks havoc. While over 100,000 people have been evacuated to shelters in schools and other buildings in the suburbs and nearby cities, the flooding has killed at least 20 people and left 27 missing.
💣Second Moscow drone attack: As a part of Ukraine's counteroffensive, it looks like its military has been launching drone attacks against Moscow to make Russians feel the war is not so distant. On Monday and Tuesday, the same skyscraper in Moscow was hit by drones, and Russia blamed Ukraine for the hit. Ukraine still hasn't commented on its responsibility, but it had said that Russia's territory would soon be feeling the war. No one was injured in the skyscraper attack.
🗺Poland sends more troops to Belarus border: The Wagner group has made itself comfortable in Russia-ally Belarus, so Poland has stationed more of its troops near the countries' shared border. On Tuesday, Poland said its airspace was violated by two Belarusian helicopters. Now, it's planning on stationing more troops to protect its border as tensions continue to build between the two countries.
🚓Sweden steps up security during Quran-burning crisis: In the past few weeks, there have been Quran-burning demonstrations in Sweden and Denmark that have sparked international controversy and issues with Muslim-majority countries. As Sweden's international profile is negatively affected by these demonstrations, its government fears violence against its people. To stop potential bad actors from entering the country, Sweden announced that it plans to boost its border controls and identity checks at crossings. Both countries have also said they're considering further regulating or banning protests that involve destroying religious texts.
👩‍⚖️Trump indicted: Former US President Donald Trump has been officially indicted on four criminal counts for his alleged role in trying to overturn the 2020 US presidential election. He's currently planning to run for president again next year, so this could put some pressure on his efforts. In June, Trump pleaded not guilty to separate charges related to 37 counts of mishandling classified documents at his private home.
🚢Four Nigerians survive on a ship's rudder for 14 days: Four Nigerian men stowed away on a cargo ship sailing 5,600 kilometers (3,500 miles) across the Atlantic, and they survived 14 days in the small space above the ship's rudder. After 10 days, they'd run out of food and water but survived by drinking the sea water below them. These migrants hoped to reach Europe and were surprised when they were finally rescued by Brazilian federal police in the southeastern port of Vitoria. Two of the men have been returned to Nigeria at their own request, and two are seeking asylum in Brazil.
🌷RIP Angus Cloud: Beloved 25-year-old actor Angus Cloud, best known for his work playing the warm-hearted drug dealer Fezco "Fez" O'Neill on HBO's "Euphoria," died Monday in Oakland, California. His family reported that he had just put his late father to rest last week, and he was struggling with the loss. The cause of his death hasn't been released yet, and the Oakland Police Department has confirmed this is an "active death investigation."
💵US credit downgraded: Ratings agency Fitch has downgraded the US credit rating from AAA to AA+, one step below, citing an expected fiscal deterioration over the next few years as well as the ongoing debt burden issues. The nation has held the AAA rating since at least 1994, according to Bloomberg data.
👡Birkenstock IPO: The iconic German sandal maker may soon launch a US IPO that could be valued at around US$10 billion. The listing could happen as soon as September, according to people familiar with the matter. Apparently, sales have also been boosted recently after Margot Robbie's character in the blockbuster film "Barbie" was spotted wearing a pink pair of Birkenstocks. The brand has also launched collabs with luxury names like Dior, Manolo Blahnik and Valentino.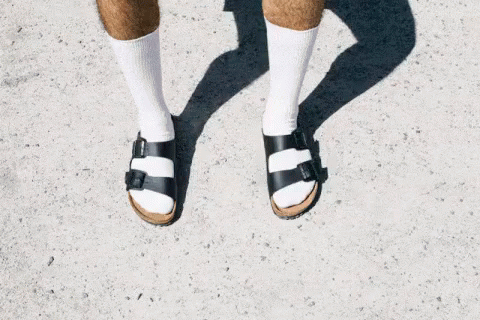 💻Google Assistant getting AI makeover: Google users' longtime digital assistant (aptly named "Google Assistant" will be getting some new updates soon. As Google adopts more and more generative AI tech, it'll soon be applying AI to Assistant, according to an email sent to employees on Monday. Work is being done on different versions of the product, starting with mobile versions. It looks like Amazon is working on similar moves with its Alexa product.
🛰NASA ghosts Voyager 2: Voyager 2 is a spacecraft currently hurtling through the void more than 19 billion kilometers (12 million miles) away from Earth. Oops – NASA flight controllers accidentally sent a wrong command out over a week ago that tilted the craft's antenna away from Earth, leaving us in radio silence. NASA's working on some plans over the next week to restore communications, but they're all considered a bit of a long shot. If none of those tactics work, they'll have to wait until October, when an automatic spacecraft reset should bring the ship back in touch with us Earthlings again.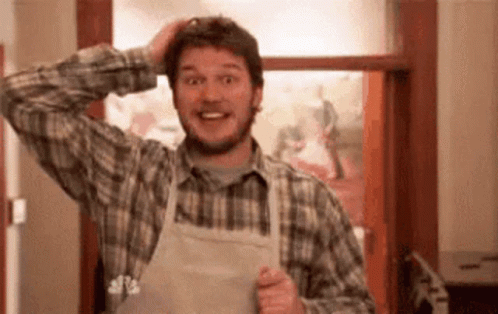 ✖Yeah, you're gonna need a permit for that: Elon Musk certainly knows how to keep his company's name in the news. Yesterday, we mentioned that the new seizure-inducing X sign above the company-formerly-known-as-Twitter's San Fran HQ was under investigation. Welp, it's now been removed, as city officials say they received more than 20 complaints about it, and the company didn't have permits to install it in the first place. Posts on social media were dragging the sitch, referencing everything from The Eye of Sauron to that "Seinfeld" episode with the glowing, red Kenny Rogers' Roasters sign. Per reader request, we'll be doing a roundup later this week of all the back-and-forth that's been happening with this clumsy rebranding, so stay tuned.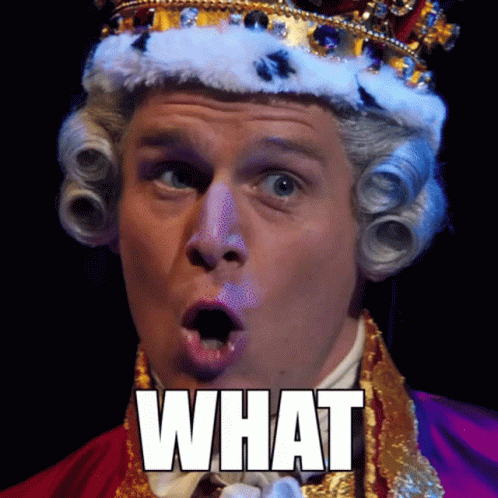 📡Mystery object is space debris: A couple of weeks ago, we covered the story of a strange metal cylinder that had washed up on a beach in Australia. It took a while to figure out what it was, but now the Australian Space Agency is saying that the object is probably debris from a polar satellite launch vehicle sent up by the Indian Space Research Organisation.  
🐕It's a dog's life: A Japanese man known by his online username Toco spent 2 million Japanese yen (about US$14,000) to create a lifelike collie costume for himself. He went viral for the stunt online a few months ago, explaining that he always "had a vague dream of becoming an animal." Now, Toco tried out his suit outside for the first time, again making waves among viewers who are both fascinated and just plain weirded out.
---
Enjoying our TMS Headlines?
Forward it to a friend! After all, sharing is caring.
Anything else? Hit reply to send us feedback or say hello. We don't bite!
Written and put together by Joey Fung, Vanessa Wolosz, Caleb Moll and Christine Dulion