Headlines
From India's rice export ban to "Barbie" breaking the box office – Here are today's Headlines
On July 20, India put its rice export ban into effect, curbing shipments of non-basmati white rice.
A few minutes every morning is all you need.
Stay up to date on the world's Headlines and Human Stories. It's fun, it's factual, it's fluff-free.
To start off, we're looking into:
India's rice export ban
Food prices have been going up all over the world. India has been looking into the best ways to ease this pressure. To make sure that domestically-grown food is made available and accessible in the country, it's considering export bans for certain food crops – like rice. India is the world's largest rice supplier, though, contributing around 40% of the world's supply. Billions of people rely on rice for their diets, and a cut to the supply could put more pressure on global inflation.
On July 20, India put its rice export ban into effect, curbing shipments of non-basmati white rice. Asia, Africa and the Middle East are expected to be the most affected by this ban. After India launched its export ban, rice prices in Asia reached the highest they've been in over three years. International Monetary Fund (IMF) chief economist Pierre-Olivier Gourinchas believes that global grain prices could rise up to 15% this year with these developments. Click the link here for more on this situation.
Crypto clash – the SEC vs. Coinbase
The US SEC has been making moves to try and regulate crypto exchanges. Basically, it thinks cryptos are like stocks and bonds, so it wants them regulated the same way as those securities. But, a lot of crypto firms argue that crypto is different and needs its own set of rules.
Now, reports have emerged that the SEC asked Coinbase to stop trading all cryptocurrencies except bitcoin before taking it to court in June. According to the Financial Times (FT), Coinbase's CEO, Brian Armstrong, said complying with this might have meant the end of the US crypto industry.
The SEC responded to FT that its enforcement division didn't formally request the delisting of those crypto assets. A Coinbase spokesperson later retracted the allegations, saying that Armstrong's comments were taken out of context and that the SEC could only request something like that after a majority vote from its commissioners. Click the link here for more.
Superconductor tech breakthrough?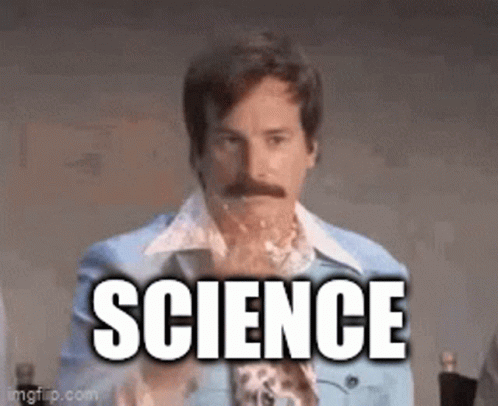 Superconductors use materials that can conduct electricity without any resistance, meaning they can transmit power without losing any energy. Two weeks ago, South Korean researchers made headlines with their announcement of a creation called LK-99. They said it's the world's first superconductor that works at room temperature and ambient pressure.
Experts are divided on this buzz. Some are calling it a leap in condensed matter physics, while others are skeptical, criticizing the research for not providing enough details to be convincing. But even though there's an air of skepticism, it's an exciting enough prospect that researchers around the world are trying to replicate the experiment.
It seems investors are optimistic, putting their money into industry-related stocks and companies. They're betting on LK-99's potential impact on things like power generation, transportation and chip manufacturing. That's if it really works and it can be commercially made. Click the link here for more.
To end, we'll look into:
Ancient Mayan city found
The ancient Maya civilization of Mesoamerica is legendary, with many of its descendants still living in the region. It's believed to have reached peak power and influence around the sixth century AD, but its society declined pre-colonization around 900 AD. Today, the Mayans are remembered for developing their own calendar based on their early form of astronomy and for their architecture, which included impressive temples and pyramids. The Mayans inhabited areas in modern-day Guatemala, Belize, El Salvador, western Honduras and Mexico. The Mexican Mayan territory took up parts of the Yucatán, Quintana Roo, Tabasco, Campeche and Chiapas states.
Recently, scientists worked with archaeologists in the Yucatán peninsula, making a new Mayan discovery, and they were able to do so in a pretty neat way. The ruins of a Mayan city that would've stood tall and impressive 1,000 years ago were found in the jungles of Campeche, thanks to the help of … lasers? Click the link here for more.
In other news ...
🔢Numbers:
📉Market snapshot and key quotes:
In the US: US stocks took a hit on Wednesday, with the Nasdaq Composite experiencing its worst day since February following Fitch Ratings' downgrade of the US rating from AAA to AA+.
In Hong Kong: Hong Kong stocks also suffered, reacting to both Wall Street's decline and Fitch's downgrade of the US credit rating.
📊Top gainers/losers and company news:
In the US: China's proposal to limit smartphone use for minors hit tech stocks hard, leading to over 4% losses for JD.com, Alibaba and Baidu.
In Hong Kong: Country Garden Services saw an 18% jump after announcing plans to repurchase up to 10% of its total issued shares.
Chinese tech giants Tencent, Alibaba, Meituan, Baidu and Trip.com saw drops of between 2-5%.
👀The numbers everyone is watching:
In the US: A slew of economic data is set to be released this week, including initial jobless claims, the unemployment rate and more.
In Hong Kong: On Thursday, the China Caixin Services PMI is set to be released.
📅To check out our economic calendar for this week, click here.
More headlines:
♒Flood rescue efforts in China: Typhoon Doksuri is winding down, but it's still causing chaos in eastern China. Official data has now shown that the storm brought the most rainfall to Beijing that it's seen in 140 years. On Wednesday, thousands of rescue workers were sent to Zhuozhou, just southwest of Beijing, as nearby rivers overflowed from the rain.
🌀Typhoon Khanun slams Japan: As China deals with its floods, Japan is also being hit by a major storm, Typhoon Khanun. Southern Japan has been forced to stage evacuations as the storm caused power loss to a third of the homes on the Okinawa islands. This typhoon is expected to bring more bad weather to Beijing, too.
👩‍⚖️Synagogue shooter sentenced to death: Robert Bowers, the US truck driver responsible for the shooting death of 11 Jewish worshippers, the deadliest antisemitic attack in US history, was sentenced to death on Wednesday. But US President Joe Biden has put a moratorium on federal executions, so it's unclear if his sentence will be carried out.
📄China replaces nuclear leadership: In China, the People's Liberation Army Rocket Force is in charge of the national nuclear and ballistic stockpile. Recently, China replaced its foreign minister, Qin Gang, with diplomat Wang Yi, and it looks like the Rocket Force is getting shaken up, too. This week, two new leaders for the force were announced, with Wang Houbin named commander and Xu Xisheng named political commissar, and both have been promoted to the rank of general by President Xi.
🥵July was the world's hottest month: If you were feeling climate change's effects this July, you definitely weren't the only one. The World Meteorological Organization has confirmed that the first three weeks of July were the hottest three-week period on record. According to weather data from all over the world, this July was the hottest month ever recorded, with climate change making higher temperatures in 51% of Earth's land surface at least five times more likely, according to a study from Climate Central.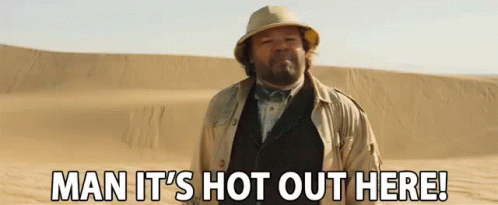 💻AMD looks to ramp up AI chip production: California-based tech company Advanced Micro Devices (AMD) recently announced the planned launch of its own AI chips, which could make it a major competitor for Nvidia. Even though these MI300 chips are too powerful to export to China under current controls, CEO Lisa Su says AMD could develop a product specifically for the country. Its forecast for the rest of the year is looking strong.
🤑Coca-Cola buyout in the Philippines: Coca-Cola Europacific Partners (CCEPC) is responsible for bottling and selling Coca-Cola products in Western Europe, Australia and New Zealand, but it's been looking to become the world's largest Coca-Cola bottler. On Wednesday, CCEP announced its plans to jointly buy Coca-Cola Beverages Philippines with Philippines-based Aboitiz Equity Ventures (AEV) for US$1.8 billion. This buyout would make room for a 60/40 ownership structure between CCEP and AEV.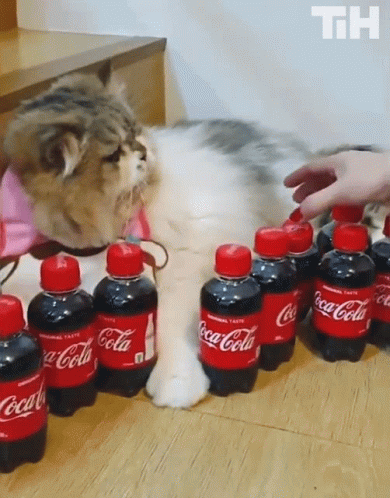 📱China looks to limit phone use for minors: China's internet regulator said on Wednesday that kids under 18 should be limited to a max of two hours a day on their smartphones. Users aged 16-18 would get two hours of phone time a day, children aged 8-16 would get one, and those under 8 would be allowed just eight minutes daily. It's also looking for the providers of smart devices to create "minor modes" that would prevent their access to the internet from 10 p.m. - 6 a.m.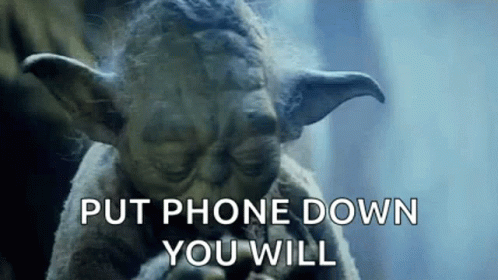 🎤Lizzo sued: Popular plus-sized performer Lizzo, known publicly for her body positivity and confidence-boosting ethos, has been sued by three of her former dancers for harassment and creating a hostile work environment. They also allege they were discriminated against for their religion and disabilities and said the singer had "weight shamed" and demeaned them. Lizzo's rep hasn't yet commented on the lawsuit.  
💔Trudeau splits with wife Sophie: On Wednesday, Canadian PM Justin Trudeau and his wife Sophie Gregoire announced that they'd be separating after 18 years of marriage. They said they plan to remain close and co-parent their three children, including spending time together on a family holiday next week.
⚽England crushes China in Women's World Cup: The Women's World Cup continues to deliver exciting games. England had its best tournament performance so far on Tuesday, beating China 6-1. England will enter the Round of 16 and is gearing up to play Nigeria on Monday.
💸Taylor Swift rewards Eras Tour crew: We know that Taylor Swift's Eras Tour has made waves everywhere she's stopped, selling out stadiums in minutes and welcoming fans up to their elbows in trade-able friendship bracelets. Ahead of the final dates on the American leg of the tour, it's reported that Swift has handed out bonuses to her dancers, drivers, crew and caterers to the tune of about US$55 million. It looks like some people can have nice things.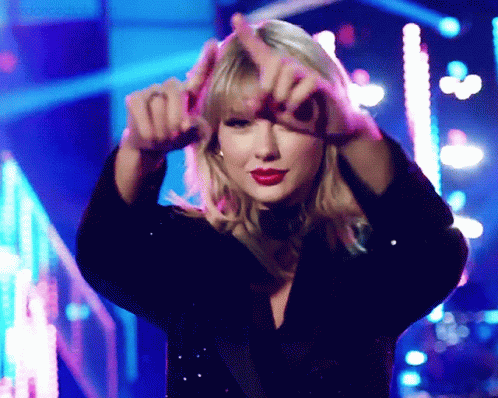 🎬More Barbie box office records: The recent release of "Barbie" has already broken a bunch of records and sent hordes of crowds to theaters to see the pink-tacular film. Now, director Greta Gerwig's "Barbie" has officially beaten out Patty Jenkins' "Wonder Woman" from 2017, making it the highest-grossing film solely directed by a woman in history.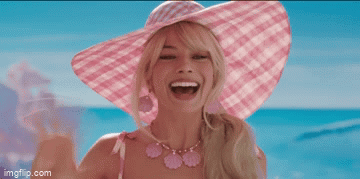 ---
Enjoying our TMS Headlines?
Forward it to a friend! After all, sharing is caring.
Anything else? Hit reply to send us feedback or say hello. We don't bite!
Written and put together by Joey Fung, Vanessa Wolosz, Caleb Moll and Christine Dulion