Headlines
From Supreme Court hearings in Israel to the slowest sprint ever – Here are today's Headlines
Israeli Prime Minister Benjamin Netanyahu has been trying to get new reforms to the judicial branch of government off the ground.
A few minutes every morning is all you need.
Stay up to date on the world's Headlines and Human Stories. It's fun, it's factual, it's fluff-free.
To start off, we're looking into:
Can Netanyahu be removed from office?
Israeli Prime Minister Benjamin Netanyahu has been trying to get new reforms to the judicial branch of government off the ground. These new policies would effectively weaken Israel's courts and make the legislative and executive branches more powerful. Ever since these proposed changes were announced, there have been mass protests from Israelis nationwide, especially in Tel Aviv.
On Thursday, Israel's Supreme Court heard a challenge to a law passed in March that limits removing the prime minister from office to only in cases of physical or mental incapacitation.
The petitioners argued that because Netanyahu is currently involved in a corruption trial, there's a conflict of interest when it comes to his position. So, the court is trying to decide whether or not this law protects him from getting the boot for that reason and whether or not it should really even be a law at all. Click the link here for more on this situation.
Russia targets Ukraine's grain hub
Ukraine is known as one of the top grain exporters in the world. But after Russia invaded its territory last year, one consequence was disruptions in the global grain market. To tackle the issue, the UN and Turkey stepped in and negotiated a deal with Russia called the Black Sea Grain Initiative in July 2022. It allowed Ukraine to continue exporting its grain, which was crucial in helping with the global food situation. But last month, Russia refused to extend the deal and has since been disrupting grain exports in the Black Sea.
On Wednesday, Russia launched drone attacks on Ukraine's main inland port, Izmail, on the Danube River across from Romania. This is a big deal because the port is crucial for Ukraine's grain shipments, especially since Russia has been blocking ports in the Black Sea. The attacks had a huge impact, with buildings being destroyed and operations disrupted at the port. Also, around 40,000 tons of Ukrainian grain headed to Africa, China and Israel were destroyed. Click the link here for more.
Meta's AudioCraft
Last year, OpenAI's ChatGPT took the artificial intelligence (AI) world by storm, becoming a sensation for its generative AI capabilities. But did you know that computers have been used in making music since the 1950s? Back then, computer-assisted music was already a thing, and even some of David Bowie's lyrics were created with simple lyric-shuffling software in the 90s. Fast forward to today, and generative AI has become even more capable of creating music and sounds just from text inputs and a vast library of sound data.
Now, Meta has just released a new generative AI tool called AudioCraft designed to let users create music and sounds from text. It features three AI models designed for different sound generation tasks. Click the link here for more on this.
To end, we'll look into:
AI's cancer-detecting skills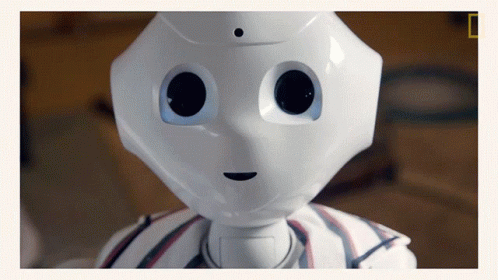 Humans are still touch-and-go when it comes to AI, and that's understandable since it's such new tech. But now that we have the kinds of technology to build on our own human skills and knowledge, there are clear ways that AI could help us.
One area where these ideas are being explored is through medicine. Tech companies have been pushing to use AI in the medical field. IBM says that AI tools can be applied to many areas of healthcare, including disease detection and diagnosis, personalized disease treatment, medical imaging, clinical trials and drug development. But how helpful has AI proven to be in this field?
Well, on Tuesday, a new study from Sweden showed how AI performs when it comes to diagnosing disease – specifically breast cancer. Click the link here for more.
In other news ...
🔢Numbers:
📉Market snapshot and key quotes:
In the US: Wall Street closed lower on Thursday, driven by a focus on corporate earnings and concerns about rising bond yields.
In Hong Kong: Hong Kong stocks finished lower after Wall Street's plunge on Wednesday following strong US jobs data that brought new worries about the Fed's plans for interest rates.
📊Top gainers/losers and company news:
In the US: Chipmaker Qualcomm lost 8.2% due to disappointing revenue and guidance for the fourth quarter.
PayPal slumped over 12% as it reported results in line with expectations but experienced a decline in active accounts.
Expedia's stock plunged over 16% as gross bookings fell short of expectations.
In Hong Kong: Chinese technology stocks struggled, with JD.com and Baidu losing over 1% and Alibaba falling over 2%.
👀The numbers everyone is watching:
In the US: Nonfarm productivity surged in the second quarter, jumping 3.7%, helping to curb growing labor costs and boosting sentiment about the inflation outlook.
Unit labor costs increased 1.6% after a 5.5% rise in compensation, partially offset by the 3.7% rise in productivity.
Weekly jobless claims totaled 227,000, up 6,000 from the previous week.
In Hong Kong: China's service sector showed strength in July, with a Caixin survey reporting a purchasing managers index of 54.1, up slightly from June's 53.9.
📅To check out our economic calendar for this week, click here.
More headlines ...
🌾Blinken comments on Black Sea Grain Initiative: After Russia quit the Black Sea grain deal last month, there have been more global food security worries now that there's no guarantee that Ukraine can get its grain through the Black Sea safely. Russia has been internationally criticized for this move. When US Secretary of State Antony Blinken spoke at the UN on Thursday, he urged members of the group to tell Russia "enough using the Black Sea as blackmail" and to stop using vulnerable people as "leverage" in the war.
💣Wagner and NATO tensions rise: We've been covering the tensions between the Wagner group (currently in Belarus) and Poland, with Belarus recently accused of violating Polish airspace. During a meeting with Lithuania's President Gitanas Nausėda on Thursday, Polish PM Mateusz Morawiecki said that the Wagner threat shouldn't be underestimated and that its actions are a sign that it's trying to destabilize NATO.
🚢US considering arming ships: Since 2019, Iran has been seizing commercial ships traveling through the Strait of Hormuz because of stalled negotiations with the West over the Iran nuclear deal. On Thursday, US officials said they would consider putting armed personnel on these ships to deter the seizures.
🙏Stranded Hong Kongers: As of Thursday, 43 Hong Kong residents stranded in Japan's Okinawa islands reached out to Hong Kong's Immigration Department for help finding transport and accommodations. Typhoon Khanun hit the islands this week, causing travel disruptions and left many without electricity.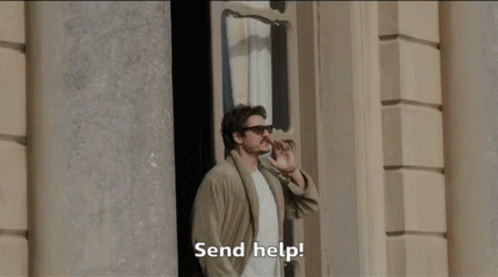 🥵South America hit by unseasonal heat wave: Even though we've been seeing some pretty brutal heat waves in Asia, Europe and North America – we're at least expecting warmer weather during the summer. But it's winter right now in the southern hemisphere, so a heat wave is out of the question, right? But different regions on the continent are actually seeing a brutal heat wave at the moment, with Argentina ​​recording its hottest August 1 in 117 years this week.
📢Protesters cover Sunak's mansion in black cloth: Climate activists aren't too happy about the UK's new oil extraction permits in the North Sea that were granted earlier this week. While PM Rishi Sunak is on vacation in California, a few protesters with Greenpeace climbed on the roof of his private Yorkshire mansion and then covered the home with black cloth. Pictures shared online by Greenpeace UK show these protesters on the roof with a banner reading: "RISHI SUNAK - OIL PROFITS OR OUR FUTURE?"
👩‍⚖️Trump pleads not guilty: In a pretty unsurprising development, former US President Donald Trump has pleaded not guilty to charges alleging he conspired to overturn the 2020 US presidential election. This case is his third criminal indictment.
👛Hong Kong approves crypto retail exchange: A couple of months ago, Hong Kong okayed retail crypto investment for licensed exchanges. Now, HashKey Exchange has become the first crypto exchange to offer retail investment after getting licensed by the city.
😲Uber CEO shocked by pricing: Uber pricing has climbed since it really gained speed, with prices sometimes seeming a little ridiculous to consumers. Recently, an editor from Wired, Steven Levy, took a 4.7-kilometer (2.95-mile) Uber ride from downtown Manhattan to the West Side to meet Uber's CEO, Dara Khosrowshahi, who guessed it would cost around US$20. When Levy showed Khosrowshahi that his ride cost US$51.69 (including tip), she responded, "Oh my God. Wow."
🤖Qibbot the robot boxer: Robot fighting could be the next big sport – so get your bets in now. The Qibo Robot Company in China recently developed the Qibbot, which is a teleoperated one-armed robot that can mirror the movements of a human in real-time. The team recently showed off a demonstration video of the bot, which has already gotten thousands of views, and its creators are calling it the "world's fastest" telerobot.
⚓Roman ship discovered in Serbia: ​​Coal miners at Serbia's Drmno mine discovered an ancient Roman ship in the coal quarry. Now, archaeologists are working carefully to uncover it, trying to preserve the structure. Experts aren't sure exactly how old the ship is, but their findings suggest it could date to the 3rd or 4th century AD when Viminacium was the capital of the Moesia Superior Roman province.
🦴"World's Heaviest Animal" fossil: The blue whale is currently considered the largest animal to ever live on Earth, with the biggest among them weighing around 180 metric tons. But, a whale fossil discovered in Peru could point to another giant animal that would take the title of the heaviest creature. The 39 million-year-old Perucetus colossus, or "the colossal whale from Peru," would've weighed between 85 and 340 metric tons, as researchers say in a new paper published in Nature.
🏎Don't drive on quaaludes, kids: The Lamborghini Countach that Leonardo DiCaprio drove in "The Wolf of Wall Street" is going up for auction at Sotheby's in NYC in December. You probably recognize it from the scene where DiCaprio, playing Jordan Belfort, tries to crawl into it off his mind on quaaludes, only to destroy it on his drive home. Estimates say the car could fetch US$1.5 million to US$2 million.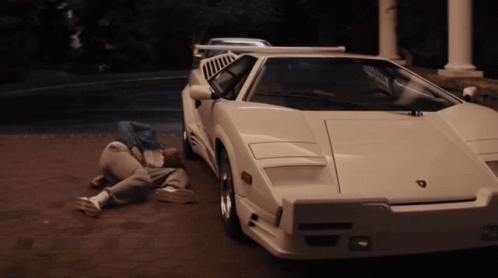 🐢Slowest-ever sprinter: The World University Games is taking place in China, and every country participating is looking to show off its best athletes. Except for Somalia, it seems. On Wednesday, Somalia's sports minister publicly apologized and suspended the chairwoman of the national track and field federation after an untrained female sprinter represented the country at the competitions, taking over 20 seconds to finish a 100-meter race. We're big fans of  Nasra Abukar Ali, though. A for effort!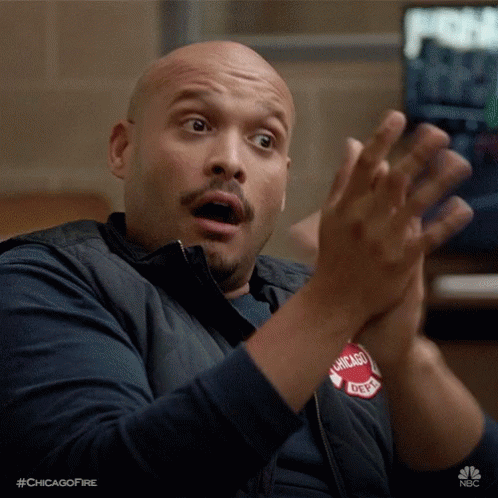 ---
Enjoying our TMS Headlines?
Forward it to a friend! After all, sharing is caring.
Anything else? Hit reply to send us feedback or say hello. We don't bite!
Written and put together by Joey Fung, Vanessa Wolosz, Caleb Moll and Christine Dulion