Headlines
From Ukraine peace talks in Saudi Arabia to a new look at Loch Ness – Here are today's Headlines
Russia invaded Ukraine last February, and there's no clear end to the war in sight.
A few minutes every morning is all you need.
Stay up to date on the world's Headlines and Human Stories. It's fun, it's factual, it's fluff-free.
To start off, we're looking into:
Ukraine peace talks in Saudi Arabia
The backstory: Russia invaded Ukraine last February, and there's no clear end to the war in sight. There have been huge losses on both sides, and global supply chains, energy structures and food security have been thrown for a loop. ​​Ukraine is trying to boost the support it's been getting from Western allies, but it also wants to expand on that by appealing to countries that have stayed neutral so far. But Russia is also trying to appeal to those neutral countries. There was a round of peace talks in Copenhagen in June, but no major progress toward a peaceful resolution has been made yet.
The development: Last month, Saudi Arabia said it and Ukraine would hold a round of peace talks at the beginning of August and welcomed many countries to get involved. The talks in Jeddah just ended, with over 40 countries represented, including those with ties to both sides. Attendees included China, India, Brazil and South Africa. Russia said it would be "monitoring" the talks, but it didn't attend. Click the link here for more on what happened at this summit.
China's private sector tip-off program
The backstory: China's private sector has seen big changes in the past few years. The government started taking a closer look at company practices, handing fines of over US$1 billion to industry leaders like Ant Group and Tencent for breaking regulatory rules. This raised concerns among investors worldwide about investing in China's private enterprises. On top of that, COVID controls and the pandemic also impacted private businesses. So, to address the issues faced by the private sector, President Xi wants to create a more favorable environment for the private sector and boost its expansion.
The development: China is now stepping up support for these efforts to boost the private sector by launching a tip-off program for citizens. It's asking people to report any issues that are holding back entrepreneurs. The State Council said last week that it'll gather this info and have local officials step in or escalate serious cases to supervision teams. Citizens can also offer suggestions on how to boost the private sector through the program. Click the link here for more.
India's new licensing requirement
The backstory: Back in 2014, India launched a campaign called "Make in India." The idea was for the country to become a major player in the global manufacturing scene. Companies all over the world have been looking for alternatives to China to diversify their supply chains, and India could be a promising option.
More recently: More than half of India's around US$10 billion in yearly imports of things like PCs and tablets are Chinese-made. On Thursday, the country announced a new licensing requirement for imports of electronics like laptops, tablets and PCs.
The development: Then, on Friday, it said it would defer this new requirement by three months, giving companies more of a transition period. It announced the new regulation wouldn't go into effect until November 1, after industry calls to delay the requirement for three to six months. Once the rule does go into effect, though, it could have big impacts on companies like Apple and Samsung and lead to them boosting local manufacturing. Click the link here for more on this new rule.
To end, we'll look into:
Hong Kong's craft beer scene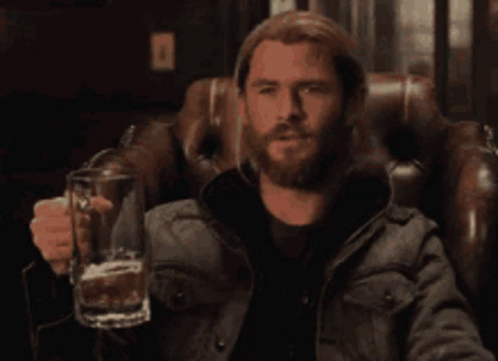 Hong Kong's craft beer scene is something else. According to Chris Wong, founder and head brewer of local HK brewery Heroes, "It's definitely one of the quickest-growing scenes or cities in Asia. ... One thing that really kind of stands out among other markets is the customers in Hong Kong really love to try new things, so people are really open-minded here."
Craft beer is different because it's made by smaller, independent breweries rather than by bigger brands. These smaller breweries (often called microbreweries) are all about the art of brewing, often using traditional techniques. Craft breweries produce smaller batches of their products, which are often more unique in flavor than most big brands. They use different ingredients in varying amounts. Bigger brewers also make beer that's usually less expensive. Craft beer also tends to be darker and stronger, so not everyone has a taste for it. But Hong Kong seems to be acquiring that taste! Click the link here for more on what's brewing in the city.
In other news ...
🚔Imran Khan arrested in Pakistan: Over the past year or so, the former PM of Pakistan, Imran Khan, has been dealing with corruption trials, facing almost 150 cases against him, which his lawyers argue are politically motivated and unfair. On Saturday, he was convicted by a court of selling gifts he was given by foreign heads of state worth hundreds of millions of rupees and sentenced to three years in jail. He was arrested at his home in Lahore soon after the decision was made, and he's been disqualified from politics.
💣Multiwave attacks in Ukraine: Over the weekend, a wave of attacks in Ukraine killed four people and destroyed a blood transfusion center in the northeastern region. Ukraine is blaming Russia for the "guided bomb" hit on the facility, which President Zelenskiy has described as a "war crime." It seems the attacks were retaliation for Ukrainian strikes against Russian naval tankers and a major Russian port.
🚄Passenger train derails in Pakistan: On Sunday, a passenger train in southern Pakistan derailed, killing at least 30 people and injuring more than 80. Rescue work to remove victims from the wreckage is ongoing.
🙏Niger junta appeals to Wagner: The military coup in Niger is entering its third week as the junta tries to hold onto its control there, even with international governments working to restore democracy. Other West African countries gave the junta two weeks to step down and put President Bazoum back in power, and the deadline is coming up. Reports are surfacing that the junta leader has appealed to the Wagner group to help it hold onto power.
💔Violence in Lebanon: For the past few days, there's been fighting in a Palestinian refugee camp in Lebanon, with conflict arising between Palestinian President Mahmoud Abbas' Fatah group and militants of Islamic groups. At least 13 people have died, and others are injured. Bahrain and Saudi Arabia have both told their citizens to leave the country.
🚢More migrant shipwrecks: On Sunday, the Italian coastguard said at least two people died, and around 30 more are missing after two migrant shipwrecks off the southern island of Lampedusa. It also said that 57 people had been rescued.
🥵Thousands of scouts leave the World Jamboree: The 25th World Scout Jamboree, hosted by South Korea, is an event for scouting orgs from all over the world to meet for fun and friends at a giant campsite every four years. But, with South Korea facing a major heat wave, the World Organization of the Scout Movement recommended that the jamboree end earlier than the scheduled August 12 closing. After many young people there had to be treated for heat exhaustion, orgs from the UK, Singapore and the US decided to send their scouts out of the campsite early for safety reasons.
👮‍♀️Kenya offers to send cops to Haiti: Last year, gangs began taking control over a lot of Haiti, forcing PM Ariel Henry to ask for international aid from the UN. Now, Kenya is offering to send 1,000 of its own cops to help Haiti deal with the gang crisis, but human rights groups are saying that this could end up making the situation worse.
👩‍⚖️Andrew Tate released from house arrest: Infamous misogynist influencer Andrew Tate was arrested in December in Romania on charges of rape, human trafficking and forming a criminal gang to sexually exploit women. Now, he's won an appeal to be released from house arrest while awaiting trial. Tate and his brother, also charged, are still under judicial control, meaning there are other restrictions in place.
📄"Bitcoin Bonnie and Clyde" plead guilty: Ilya Lichtenstein and Heather Morgan (aka rapper "Razzlekhan") were arrested last year in connection with the 2016 Bitfinex hack involving billions of dollars of crypto. On Thursday, as part of a prosecution deal, the pair pleaded guilty to money laundering conspiracy charges. Their bitcoin heist was worth about US$4.5 billion at the time of their arrest in 2022.
🛢Saudi Arabia to extend oil cut: Earlier this year, Saudi Arabia cut its oil production by a million barrels a day to boost oil prices. It's extending that cut into September, even though it was supposed to ease by the end of August. Meanwhile, Russia, which cut its oil supply by 500,000 barrels a day, is bringing production back up a bit, bringing its cut to 300,000 barrels a day.
🛎RIP Mark Margolis: You may remember him for his infamous portrayal of Hector Salamanca on the hit series "Breaking Bad" and "Better Call Saul," or you might recognize him for his many roles over the years, including in Brian de Palma's "Scarface" and even in silly movies like "Ace Ventura: Pet Detective." Actor Mark Margolis passed away at 83 following a brief illness. His role as Salamanca earned him an Emmy nom, even though the character couldn't speak or walk. Now, that's acting.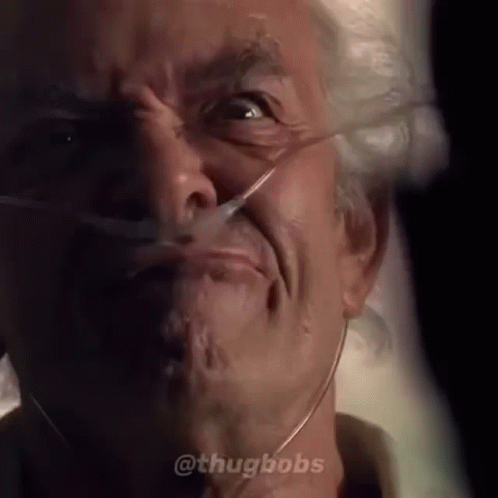 📉Threads loses its user base: When Meta's Twitter competitor Threads first launched about a month ago, it reached 10 million active users within hours. But it's been a month now, and it looks like the shininess of the platform has worn off a bit. Two separate data analysis firms have reported that the number of users logging in each day has pretty much flatlined, with one saying that the daily active user count is down 82% from when the app kicked off.
📃Nikola CEO leaves: Nikola is an Arizona-based electric and hydrogen semi-truck maker that's a competitor of Tesla. It's had a difficult journey since being founded in 2015. On Friday, the company announced that president and CEO Michael Lohscheller would be stepping down to return to Europe to deal with a family emergency. He'll be replaced by Stephen Girsky, a former GM exec.
📡NASA re-establishes contact with Voyager 2: Voyager 2 is one of NASA's older space probes exploring our solar system's outer areas. NASA lost contact with it in July after the mission team sent a mistaken command that moved the craft's antenna two degrees away from Earth. NASA made a plan to send a signal from a Deep Space Network radio dish in Australia in a last-ditch attempt to see if they could re-establish contact, and on Friday, the agency confirmed that communication had been restored!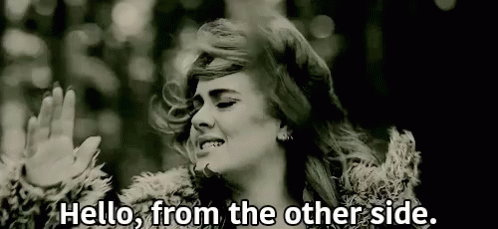 🥅USWNT out of World Cup: Defending world football champion, the US is officially out of this year's Women's World Cup after losing to Sweden 5-4 on penalties on Sunday. The defeat was crushing, as a US win would have made it the first country to achieve three successive World Cups. Sweden goes up against Japan next.
🥊Elon vs. Zuck on X: Social media platform X, formerly known as Twitter, will livestream the potential "cage match" between X's owner Elon Musk and Meta head honcho Mark Zuckerberg. Zuck's known to be trained in mixed martial arts, and Musk has said he's started lifting weights to prepare for the match, which still hasn't been confirmed. Musk also said the proceeds would go to a veterans' charity.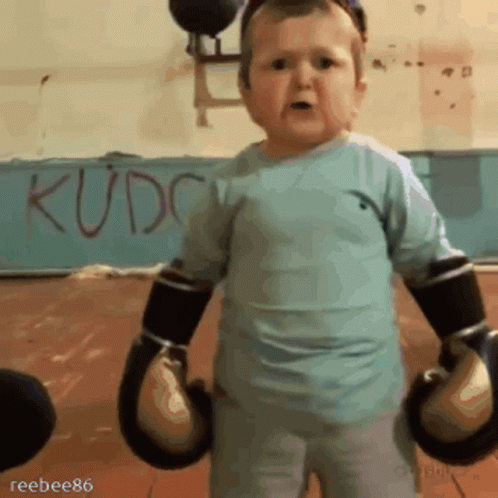 🐻Bear on the loose: A bear escaped from its crate in the cargo hold of an Iraqi Airways plane departing from Dubai on Friday, causing a huge delay and leaving the plane's passengers pretty irritated. An Iraqi Airways official confirmed the bear was being taken to Baghdad. It's become trendy there for people to own predatory animals as pets – especially among the wealthy.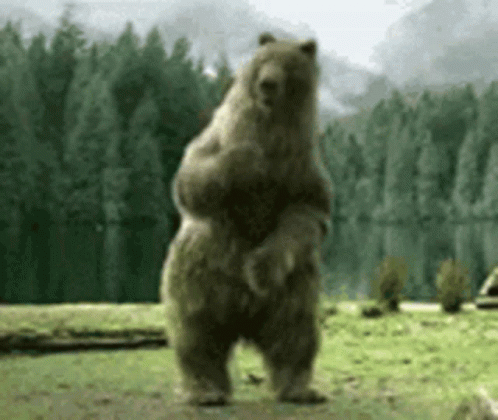 🐱‍🐉New search for Nessie: Most people have probably given up hope that Scotland's Loch Ness Monster "Nessie" is real. But the country's Loch Ness Centre is calling on "budding monster hunters" to help on a new search for the creature during the weekend of August 26 and 27. The center's team will use drones with infrared detection to see if anything weird lurks in the loch's depths.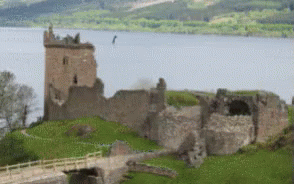 ---
Enjoying our TMS Headlines?
Forward it to a friend! After all, sharing is caring.
Anything else? Hit reply to send us feedback or say hello. We don't bite!
Written and put together by Joey Fung, Vanessa Wolosz and Christine Dulion